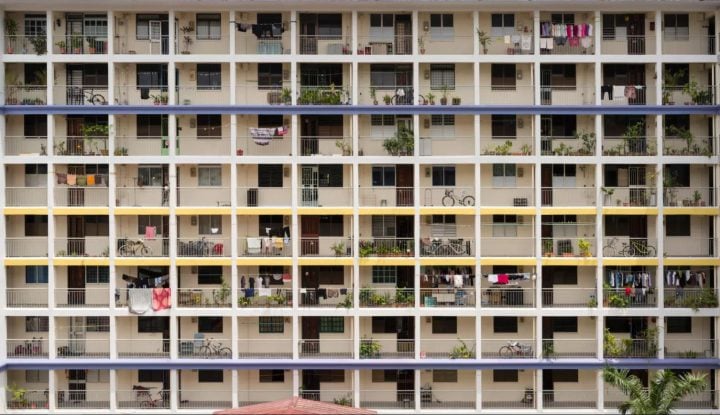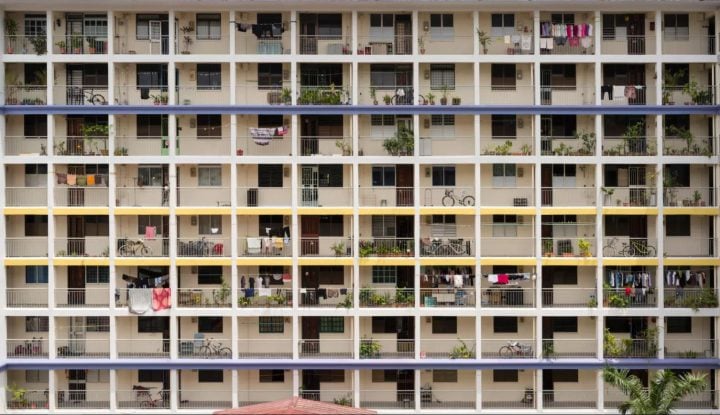 (Credits)
We've thought of our HDB flats as assets since, well, time immemorial. It's been drummed into us over and over again – when we buy a HDB flat, we're not just buying a home, but an asset which will be enhanced as time goes by. But Singaporeans have recently begun to question the intrinsic value of HDB flats – are they really a surefire investment, or are they actually a liability? In this article, we explore the various opinions!
Yes, HDB flats were definitely assets in the past…
It's pretty straightforward: when a nation does well economically, property prices shoot up. If you look at the fast-developing countries in the region such as Hong Kong, South Korea and Singapore, you'll notice that these countries are also the ones with the most expensive properties.
Here's the thing: Singapore had its heyday, but it's unrealistic to think that we'll still be growing as quickly as we did in the past. Bearing this in mind, we can no longer blindly purchase HDB flats and assume that we'll definitely be able to sell these at a huge profit. This might have been the norm 10 or 20 years ago, but things are drastically different today.
But are HDB flats still assets today?
We know non-committal answers are annoying, but the truth is, it really depends. We'll put it this way: whilst we appreciate that the government is trying to make property more affordable for Singaporeans, they're actually creating a Catch-22 situation with the cooling measures that they've introduced.
Yes, these cooling measures do make flats more affordable for buyers – that much is obvious. But once you've purchased your flat, and you're standing on the other side of the fence as a homeowner, what happens? You might want to sell your flat once the Minimum Occupation Period (MOP) is up – but prices will be dampened by the same cooling measures, and you might not even turn a profit from your sale.
Being wary of accrued interest when selling your flat
One upside of CPF? If you're earning enough, you could pay off your entire flat with the money in your CPF – without having to dip into any cash savings. But here's what many people fail to consider: if you do this, you'll have to return the cash proceeds to your CPF account when you sell your flat, and this consists of the sum you used to pay off your loan, plus additional accrued interest.
Let's use a simple hypothetical illustration: let's say you and your partner have fully paid off your $400,000 flat using the money from both of your CPF accounts.
Your accrued interest is 2.5% of the amount in your account per year, so assuming that you sell your flat 10 years after you purchase it, this works out to $112,033 worth of accrued interest that you'll need to return to CPF, on top of the original account you took out. In total, we're looking at $512,033 which needs to be deposited back into your CPF accounts.
Some people will say that it doesn't matter that you're returning an extra $112,033 to your account – because it's still your money, and you'll still be able to use it further down the road. This may be true, but the fact is that if you hadn't used your CPF money to pay for your flat, that sum of money would've earned $112,033 of its own accord (with zero effort on your part). But because you took the money out, you now need to fork out an extra $112,033, at your own expense. And that's no small sum!
Is your HDB flat an asset or a liability?
Now that you've made it to the end of this article, it should be clear that HDB flats aren't always assets. Whether your HDB flat is an asset or a liability depends on many things – such as how quickly you sell your flat, what the market conditions are when you sell your flat, and how much accrued interest you'll need to pay back when you sell your flat. As such, it's not wise to buy a flat just because you can afford it, or because all your friends are doing so. You'll want to make sure you have your finances in order, and a long term plan in mind, before you go ahead and purchase a flat!
If you found this article helpful, 99.co recommends 5 myths about HDB flat ownership that you should take with a pinch of salt and Being kiasu pays off: what you need to do before buying your first HDB flat.
Find the home of your dreams today at 99.co.