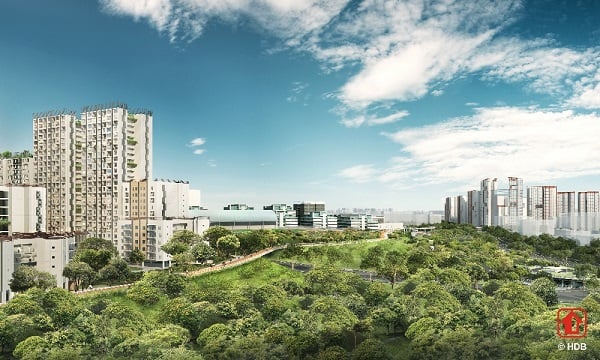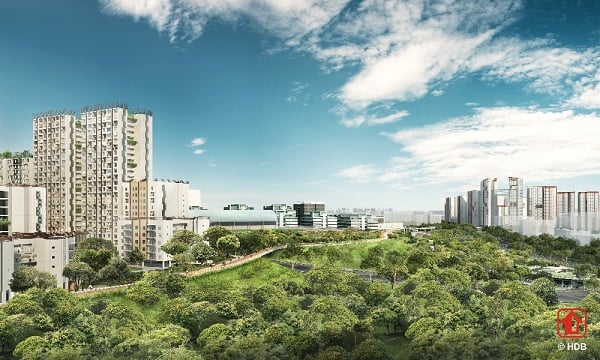 (Credits)
Becoming a homeowner is a rite of passage – one that will probably empty your CPF account, and possibly lock you into a 25 year loan. Yup, buying a HDB flat is a huge commitment, and before you go ahead and buy your first flat, here are a few things that you need to do.  
#1: Work out your finances before buying your HDB flat
Given the chance, we'd all opt to live in luxury condominiums (and in the penthouse apartments of these condominiums, no less). But that isn't realistic – so to have a better idea of what you can or can't afford, go ahead and utilize the CPF Board's Our First Home Calculator.
If you're eligible for HDB's grants, those will help to make a dent in the total amount you'll have to fork out. However, do also account for all the hidden costs that will surface once you do decide to purchase a flat. These include stamp duty, legal fees, fire insurance, your agent's commission, and of course, renovation fees.
#2: Decide on your top priorities
Again, in an ideal world, you'd be able to buy a home that ticks all your boxes. Located on a high level. Near to public transport. In a central area of Singapore. Not nearby any industrial areas or cemeteries.
But because this is real life we're talking about, you're going to have to sort out your list of criteria into "Must haves" and "Nice to haves". If you're too fussy, you'll never find a HDB flat which lives up to your exacting standards. So just pick one or two most important priorities that you'd like to focus on, and loosen up when it comes to the other stuff.
#3: Decide which loan to get
Your options are to either get an HDB loan, or a bank loan.
There are pros and cons to each. With a HDB loan, you're paying a fixed interest rate of 2.6%, with interest being charged at 7.5% for late payments. If you're in a bit of a pinch, you might be able to defer your payments; you can also pay your down payment using CPF funds instead of cold, hard cash.
On the other hand, banks are currently offering lower interest rates (these range from 1.3% to 2.4% at the time of writing). That having been said, these interest rates may fluctuate from year to year, so it's hard to tell if you'll actually save on interest in the long run. Late payment is charged at a whopping 24% interest per annum, and with your down payment, you're required to put at least 5% cash upfront.
#4: Find your dream home
If you're getting a BTO flat, check out our BTO guide here. The process is fairly straightforward: you apply for a flat, get your queue number, and on your appointment date, select a unit of your choice (which hasn't already been picked).
If you're purchasing a resale flat, be prepared to spend plenty of time viewing flats. To make the process as efficient as possible, arrange to view several flats within a specific neighbourhood on the same day. To keep things organized, prepare an Excel spreadsheet listing the flat's details – its address, size, orientation, asking price, as well as the number of years it has left on its lease. Once you've found a flat that you're happy with, make an offer, and cross your fingers.
When you're taking the plunge and buying your first HDB flat, being kiasu really does pay off. The more research you do, the more likely you'll end up with a HDB flat that you'll be happy to call home. Have fun house hunting!