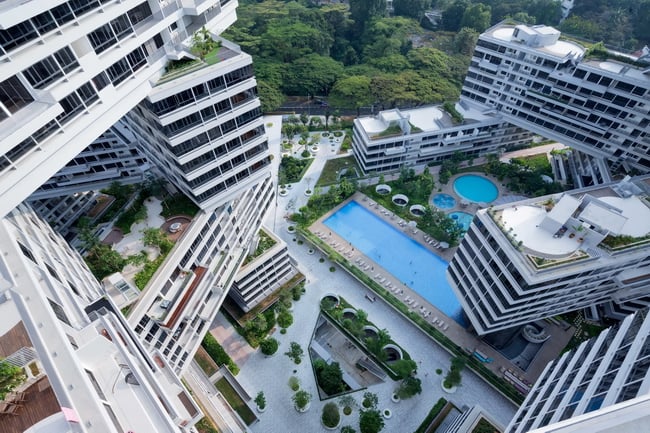 For all its faults (MRT breakdowns, scary neighbourhoods, and insanely hot weather), Singapore still ranks pretty high on the Economist Intelligence Unit (EIU)'s list of livable cities. (This year, we placed 35th out of 140 cities – the highest we've ever been; we're also 3rd amongst the cities in Asia).
Whilst this list doesn't specifically take the property scene in each of these cities into consideration, it can't hurt that we have the following highly impressive award winning condos and properties right here in our sunny little island. Did your dream property (the one that you've had your eye on!) make the cut? Read on to find out! (Cover image credits)

#1: Marina One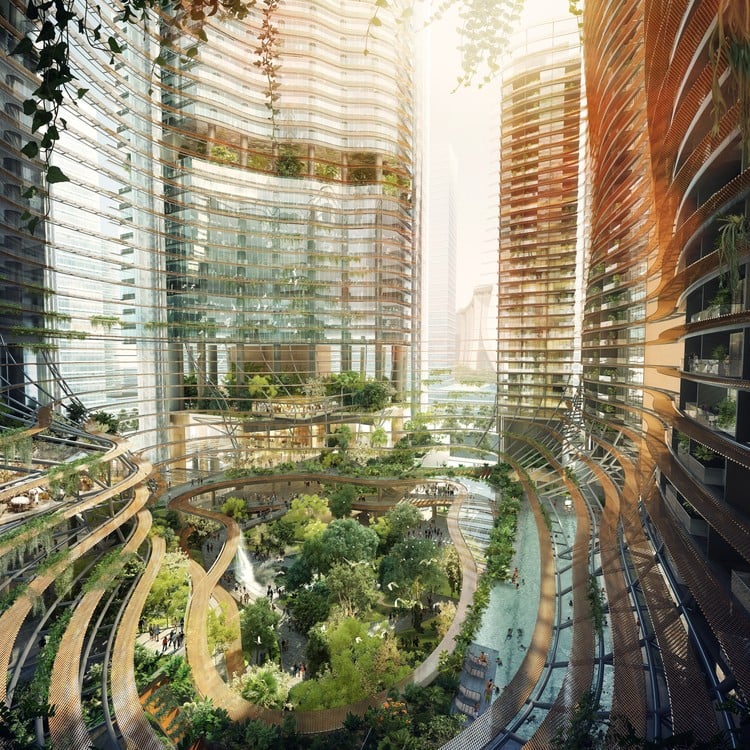 (Credits)
Singapore's already known as a garden city, but mixed-use development Marina One will definitely help us cement our ownership of this title. This project houses a majestic 376,000 square foot garden, in which you'll be able to find a 13 metre long ribbon waterfall, reflecting pools, plant beds, as well as a huge elevated cloud forest that resemble the rice terraces that you see in Bali (when viewed from above)! If this doesn't impress you, we don't know what will.  
Awards: Apart from the best High Rise Architecture Award, Best Mixed-Use Architecture Award, and Best Mixed-Use Development Award Marine One clinched at the Asia Pacific Property Awards 2012, it also received recognition for its environmentally friendly design from BCA and LEED Platinum.
#2: The Interlace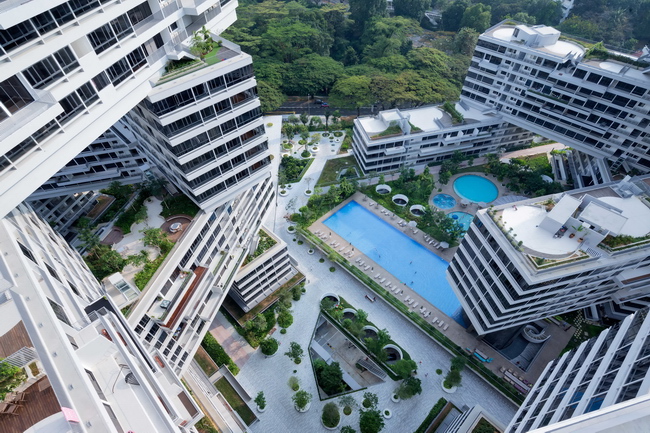 (Credits)
This 1,040-unit condominium, The Interlace, features 31 blocks of apartments which are stacked in a hexagonal arrangement. With the end result forming eight open courtyards, the stacked formations also allow more light and air into the surrounding landscape. There's also plenty of roof gardens, landscaped sky terraces, cascading balconies and lush green areas within the compound.
Among the award winning condos, The Interlace won the World Building of the Year 2015 award at the World Architecture Festival, the Urban Habitat Award 2014 from the The Council on Tall Buildings and Urban Habitat (CTBUH), and the BCA Green Mark Gold Award 2010.
#3: Orchard Scotts Residence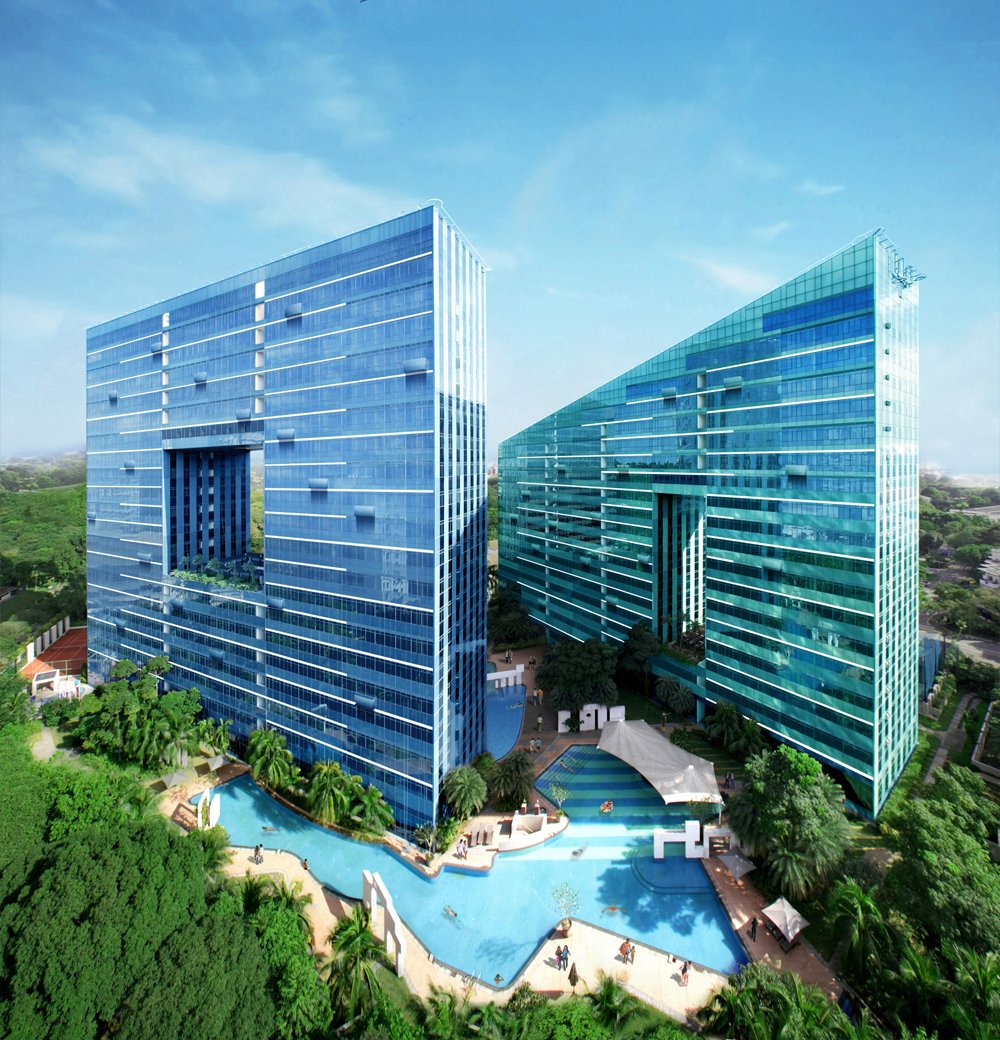 (Credits)
Orchard Scotts Residences comprises of three blocks which are fully wrapped in glass. When viewed from a distance, this results in a rather magnificent, shimmering facade that will have you rubbing your eyes to make sure that they're not playing tricks on you.
This luxury residences comes with all the facilities you could ever think of, and then some. There are four pools for you to luxuriate in, a Japanese Ofuro bath that will wash away all your work stress, and even a wine cellar that you can store your prized wine collection in.
Awards: Orchard Scotts won the prestigious FIABCI Prix d'Excellence Awards (residential category) back in 2009.
#4: Gramercy Park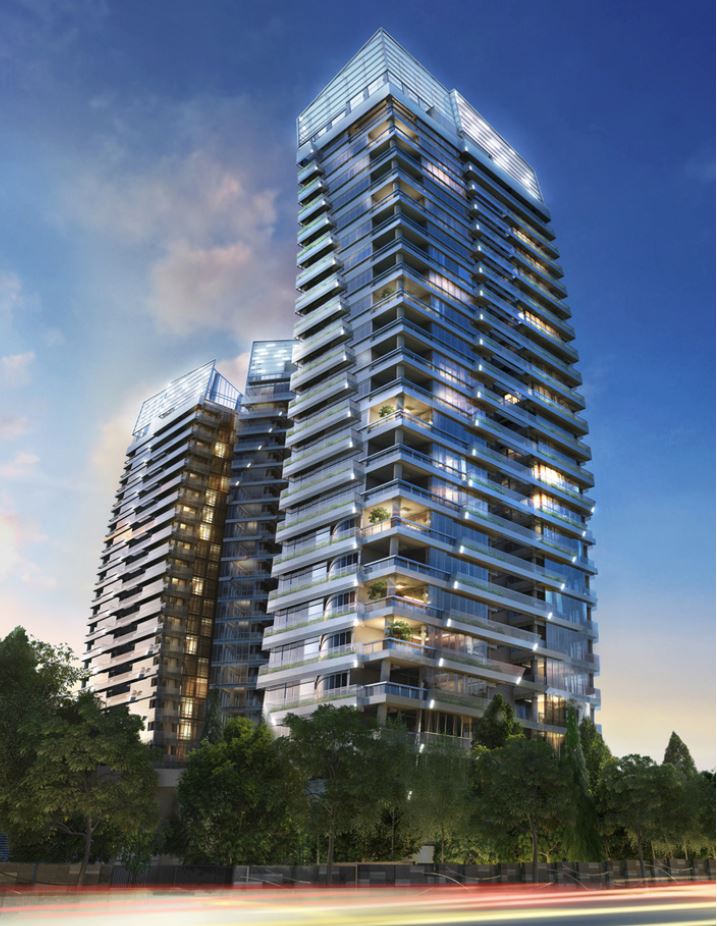 (Credits)
This condominium located at Grange Road consists of two sensual and "curvilinear" residential towers. The blocks are made up of full height aluminium framed tinted glass curtain walls, and the project incorporates a 1,075 square metre Grand Lawn which can be used for weddings, parties, and other functions. There are also several sculptures scattered around Gramercy Park's compounds.
Awards: Gramercy Park was awarded Best Residential Development (Gold) in the MIPIM Asia Awards 2016, as well as the Best Luxury Condo Development (Singapore & Regional) in the South East Asia Property Awards 2016.
#5: Goodwood Grand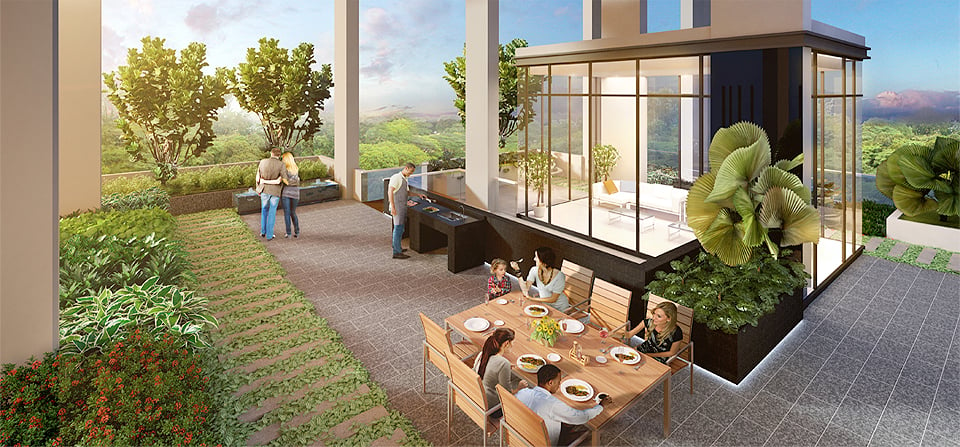 (Credits)
Billed as a "verdant yet vibrant enclave in the heart of town", Goodwood Grand comprises of a 12-storey tower and 8 strata bungalows nestled within Balmoral Road. On the first level, you'll find landscaped gardens, an infinity lap pool, water features, and a reflective pond. There's also a sky terrace and observatory veranda on the 10th floor; from here, you'll be able to enjoy magnificent views of Goodwood Hill and the surrounding area.
Among the award winning condos, Goodwood Grand won the Best Housing Development Award at the South East Asia Property Awards (Singapore) 2016.
#6: Thomson Impressions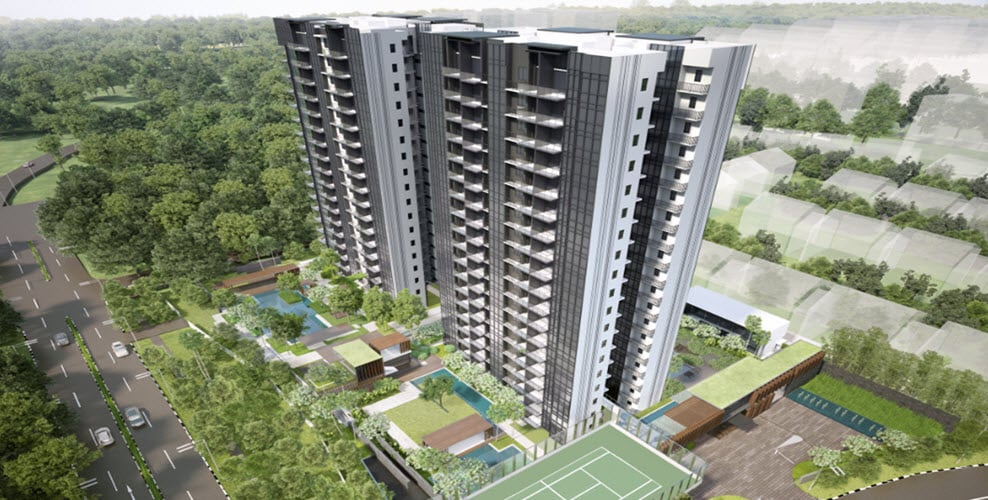 (Credits)
This condominium located at Lorong Puntong in District 10 is currently under construction, with completion estimated to be around mid 2018. Thomson Impressions consists of two 19-storey tall towers as well as several strata houses; it's conveniently located within walking distance of the upcoming Bright Hill MRT Station (slated to begin operations in 2020). Expect the usual amenities such as pools, gymnasiums, and a lot of greenery.
Awards: Thomson Impressions won the Best High-End Condo Development at the South East Asia Property Awards (Singapore) 2016.
Drooling at all these award winning condos, but don't have the budget to match your taste? Check out our other articles on saving for a condo, the most affordable condos in District 9 / Orchard Area and 4 affordable condos for singles to buy on $6k monthly income. You're welcome!
Find the home of your dreams today at Singapore's largest property portal 99.co!