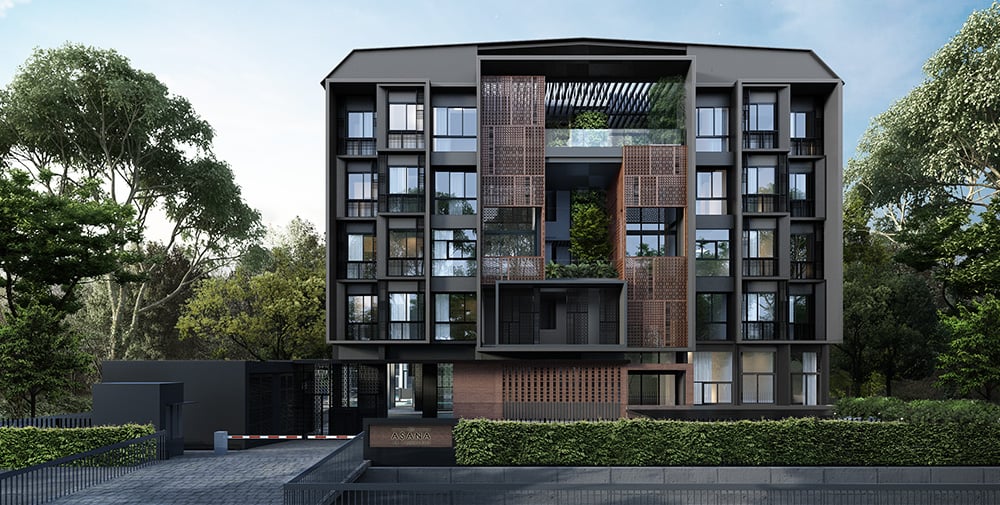 We know what it's like servicing a mortgage on your lonesome. But you can breathe a sigh of relief; 99.co has your back, with some of the most affordable condos for singles to buy. Now you can own a private unit, even on your one-person income. And because they are great for appreciation, they're a stepping stone to a bigger place if you settle down:
A note on pricing for these affordable condos
We have made an assumption of a single income borrower, earning around $6,000 per month. We also assume no significant outstanding loans besides the home loan, and a Loan to Value (LTV) of 80 percent, via a typical bank loan at 1.9 percent interest per annum. While this interest rate is higher than the average at present, we feel it better reflects the rising SIBOR rate over the coming decade.
In short: If you earn within the range of $6,000 per month and have no big outstanding loans, the following should be affordable to you. Expect a monthly mortgage repayment of around $3,200 to $3,600 for most of the following.
The Asana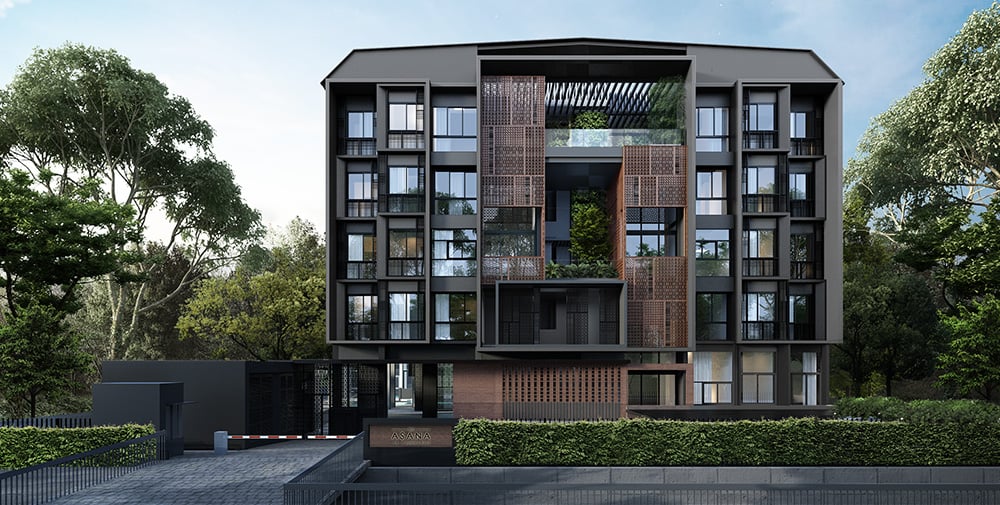 Want to stay somewhere fancy? Here's a bit of good news. For singles, a district 10 condo (near Orchard Road) really is possible on an income of around $6,000 per month.
A shoebox unit at The Asana (424 square feet) is a little pricey at an average of $990,000, but it's not every day that you find a chance to live in prestigious Tanglin. It's close to the Farrer Road MRT station, and there are plenty of small Euro style eateries nearby (read: hipster, fancy, and expensive). If you drive, you're just a few minutes away from Botanical Gardens and, of course, downtown Singapore.
Pros:
This is an upscale neighbourhood, with good access to the heart of Singapore. Despite being in the Core Central Region (CCR), The Asana is in a peaceful enclave where car horns don't blare every five seconds.
Cons:
At over $2,200 per square foot, there may not be much room for price appreciation. This is a prestige location, and you are really paying for it. This is a unit that you buy because it's a rare chance to indulge in prime living, but it's not really the best in terms of investment.
Thomson Impressions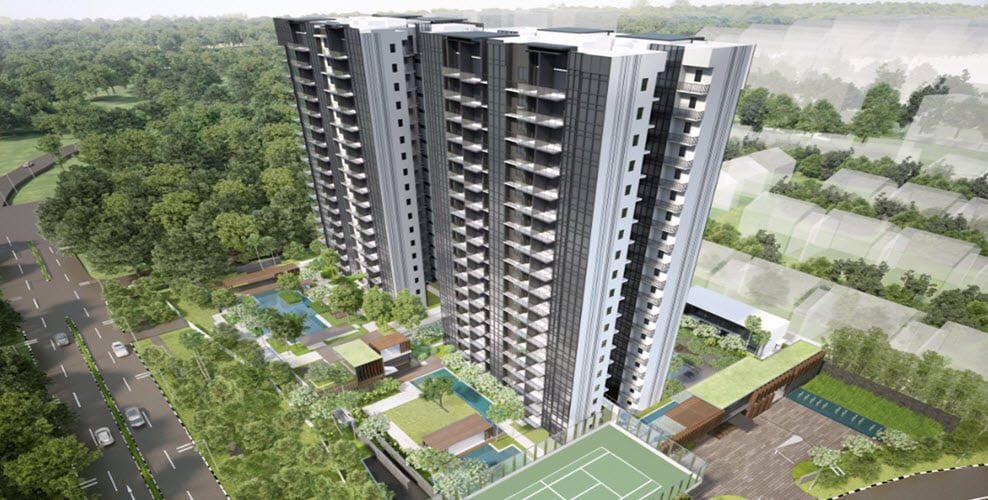 This is one of the most underrated affordable condos for singles. This is a 99 year leasehold property, just off Upper Thomson Road. One unique quality of this condo is that the surrounding properties are, by and large, landed. And when you have clusters of landed property surrounding your unit, that often means "insulation" from heavy traffic.
Thomson Impressions has many of the same qualities that make this general area desirable. It's close to a lot of "green lung" areas, so you get to escape Singapore's urban environment. Parks and reservoirs are the highlights of living here, and it's rare that you get to do so at an affordable price.
Speaking of which, most units hover in the range of just $770,000 to over $820,000.
Pros:
You are surrounded by landed properties, so this is about as low density as Singapore gets. If you hate crowds and noise, this is the ideal place to stay; and you can rarely find affordable condos in this upscale area.
If you're the outdoorsy type, access to quiet park areas will make the unit worth its price. You also have a good mix of retail and services nearby, in the form of Thomson Plaza.
Cons:
This is not the most accessible area, so it's best if you drive. However, the opening of Bright Hill MRT station in 2020 should mitigate most of these issues. In fact, we suspect the only reason this condo went "under the radar" is due to buyers making a long held assumption; that Upper Thomson is out of the way. But that is likely to change in about five years.
Queen's Peak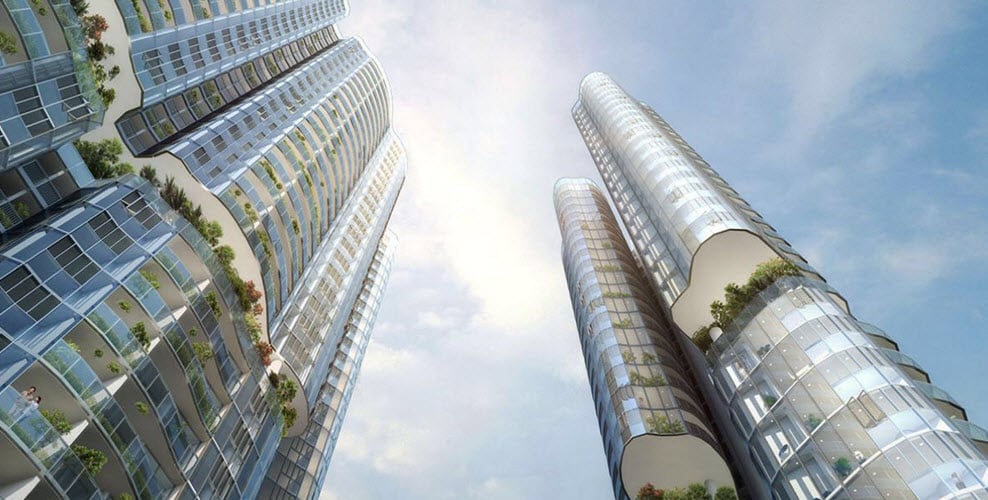 We've done a review of Queen's Peak before, but that's because it's one of the hottest affordable condos right now. This is the only other project, besides Commonwealth Towers, to be right besides the Queenstown MRT station.
Queenstown, incidentally, is quite desirable as a location. It's an old (read: mature) neighbourhood, which means it's loaded with amenities. From hawker centres to Queensway mall, everything you need is often just a short walk away.
This is a 99 year leasehold project, with prices going as low as $774,000. You should move fast though, as we expect this will be one of the more popular condos in the area.
Pros:
There are complaints of oversupply in the area, but we're sure Queen's Peak is quite resistant to such issues. The reason is that, despite the number of mass market condos in the area, none of them can boast the same proximity to the MRT station.
Also, due to the high demand for residences in Queenstown (by virtue of convenience), this condo has decent prospects for capital appreciation and rental. If you ever decide to move to a bigger place, this could become a cash generating asset for you to let out.
Cons:
Queenstown is something of a high density area, so don't count on things being peaceful and quiet. Don't underestimate traffic in the area, as the roads are small and there are some industrial areas nearby (you'll be frustrated by a lot of lorries).
One Eighties Residences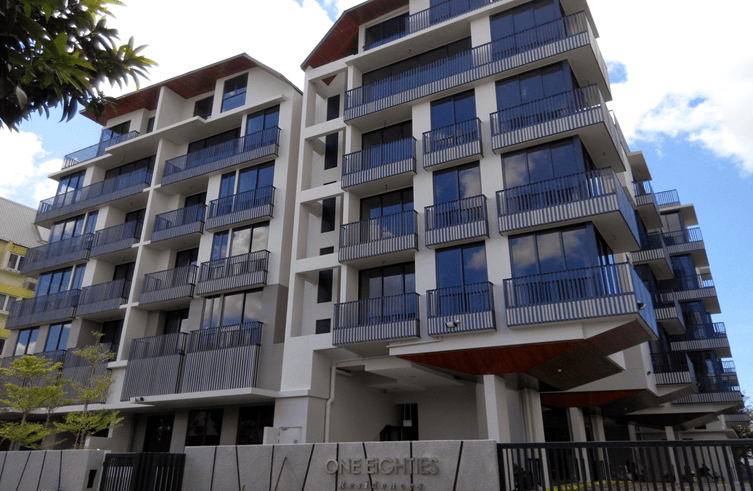 Another underrated superstar on this list, especially for singles. One Eighties is located within a few minutes walk from Eunos MRT station, and near the food paradise that ranges from Joo Chiat to Katong. Parkway Parade, i12, and other malls are just a short drive away.
The best part? This is a freehold condo, with prices at just around $850,000 for many units. 
Pros:
This unit is perfect for the single who likes to "hole up and hunker down" on weekends. All the food and retail you need is minutes away from you, so you can avoid having to leave your zone for months on end. At the same time, heading elsewhere is not an issue, with the MRT station nearby.
While this condo is near some major roads, they are miraculously free of serious traffic jams.
Cons:
If you're looking for a unit for investment purposes, this isn't the one. The area is not slated for any particularly exciting developments anytime soon, and there is plenty of nearby competition if you want to play landlord. This is a good deal for home buyers, not so much investors.
Upcoming Freehold Condo Launch: The Arcady @ Boon Keng
About Ryan Ong
Looking to sell your property?
Whether your HDB apartment is reaching the end of its Minimum Occupation Period (MOP) or your condo has crossed its Seller Stamp Duty (SSD) window, it is always good to know how much you can potentially gain if you were to list and sell your property. Not only that, you'll also need to know whether your gains would allow you to right-size to the dream home in the neighbourhood you and your family have been eyeing.
One easy way is to send us a request for a credible and trusted property consultant to reach out to you.
Alternatively, you can jump onto 99.co's Property Value Tool to get an estimate for free.
If you're looking for your dream home, be it as a first-time or seasoned homebuyer or seller – say, to upgrade or right-size – you will find it on Singapore's fastest-growing property portal 99.co.
Meanwhile, if you have an interesting property-related story to share with us, drop us a message here — and we'll review it and get back to you.
Join our social media communities!
Facebook | Instagram | TikTok | Telegram | YouTube | Twitter