Who's it for?
The Asana is a perfect choice for those who look for:
A freehold condominium in Bukit Timah Estate
Luxury housing for singles or small families
Modern architecture and resort-like facilities 
Accessibility
The Asana is situated between two MRT stations, Tan Kah Kee and Botanic Gardens MRT stations along the Downtown Line (DTL). Both stations are within a short walking distance of the condominium complex, allowing residents to travel to any part of Singapore with great convenience. 
Botanic Gardens MRT itself is an interchange station that connects the DTL to the Circle Line (CCL). Two stops away from there is Newton MRT station, an interchange station for DTL and North-South Line (NSL). Meanwhile, Little India MRT, the next station, connects you to North-East Line (NEL). 
This seamless connectivity makes the Orchard Shopping Belt and Central Business Hub just a few stations away from The Asana. Major roadways such as Farrer Road, Farrer Flyover, Dunearn Underpass, Dunearn Road, and Adam Road located nearby also make it easier for residents with vehicles to travel around Singapore.
Nearby Amenities 
Sitting in the private enclave in prime District 10, The Asana offers its residents a perfectly balanced lifestyle. It encompasses various amusement amenities, educational institutions, and important offices. Medical institutions such as Mount Elizabeth Hospital and Camden Medical Centre are also within reach of The Asana.
Shopping Centres Near The Asana
To get daily necessities, The Asana's residents can walk to Serene Centre which is located only 450 metres away. Serene Centre with around 30 retailers has been serving the Bukit Timah community since the 1980s. Living up to its name, Serene Centre is a little corner mall of tranquillity, situated to the north-western edge of the Singapore Botanic Gardens.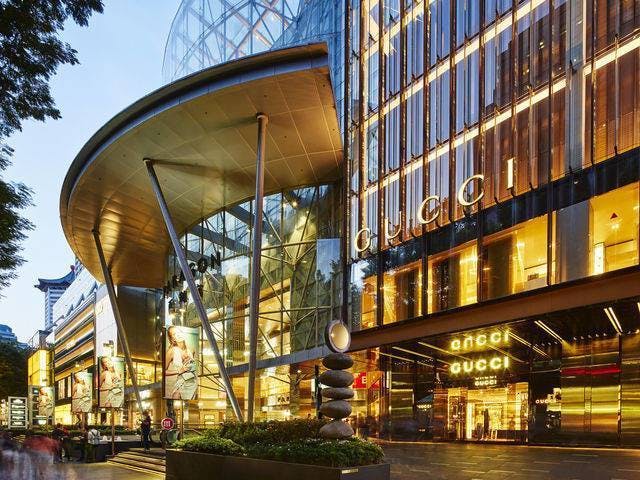 If you are looking for something more vibrant, drive to the shopping centres around Holland Village or head straight to the Orchard Shopping Belt. Within a 10-minute drive, numerous shopping malls along Orchard Road such as Forum, Far East Plaza, The Paragon, and ION Orchard can be great destinations for a shopping spree during an enjoyable weekend. 
Here is a list of shopping malls within 5-kilometer radius of The Asana:
Serene Centre (450m)
Cluny Court (550m)
Raffles Holland V Mall (2.8km)
Holland Road Shopping Centre (2.8km)
Grandstand Car Mall (3.2km)
OD Mall (3.8km)
Tanglin Mall (4km)
KAP Mall (4.1km)
Far East Plaza (4.4km)
Delfi Orchard (4.4km)
Bukit Timah Plaza (4.5km)
Forum The Shopping Mall (4.6km)
The Star Vista (4.9km)
Dining Near The Asana
Food lover would love the fact that Adam Road Food Centre is only 550 metres away from The Asana condominium complex. Although it is quite small compared to other hawker centres, Adam Road Food Centre has a big reputation in Singapore's dining scene. The multi-ethnic cuisines offered here are people's favourite, but it is best known as a great place for Malay cuisine.
If you are a fan of nasi lemak, it is definitely the place for you. Adam Road Food Centre has a couple of famous stalls selling nasi lemak, and among the most notable ones is Selera Rasa. Other than nasi lemak, the prawn noodles from Noo Cheng also attract a long queue. Mutton soup from Bahrakath, ice kacang from Teck Kee, mee soto from Warong Pak Sapari, and pork leg bee hoon from Cheng Ji are among the most popular dishes at Adam Road Food Centre.
Adam Road Food Centre is not the only hawker centre within walking distance from The Asana. You can also head to Empress Road Market & Food Centre located slightly further, and get a taste from their famous stalls such as Ah Wing Wanton Mee, Happy World Roast, and Farrer Road Chicken Rice.
Here is a list of hawker centres near The Asana condominium:
Adam Road Food Centre (550m)
Empress Road Market & Food Centre (850m)
Holland Village Market & Food Centre (3.3km)
Holland Drive Market & Food Centre (3.8km)
Schools Near The Asana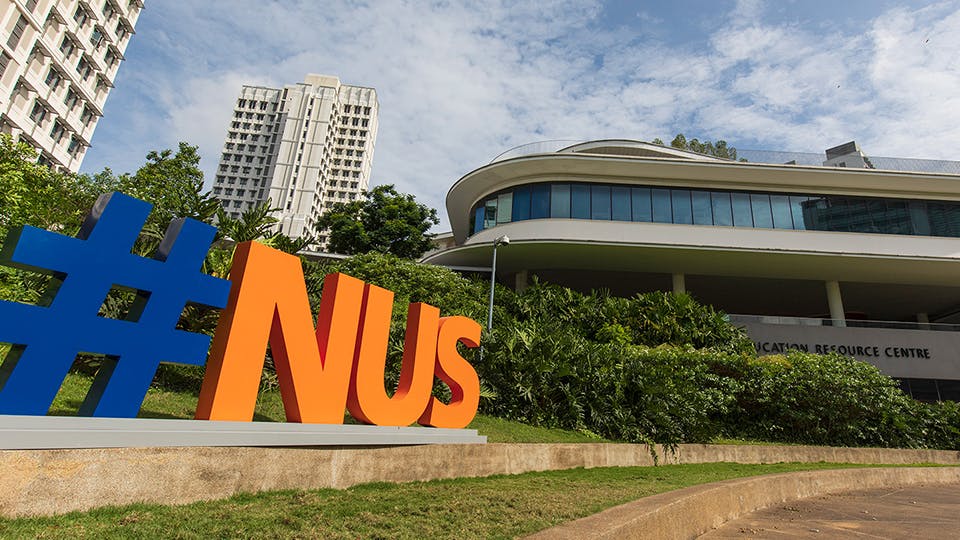 The Bukit Timah Estate is well known for being home to several well-established schools in Singapore. Being in this distinguished neighbourhood, The Asana is within 2 kilometres away from top schools such as Nanyang Primary School, St Margaret's Secondary School, Hwa Chong Institution, National Junior College, and many more. These schools offer the outstanding quality of education that your family totally deserves. Here is a list of educational institutions located within a 5-kilometre radius of The Asana:
St Margaret's Secondary School (400m)
Nanyang Primary School (550m)
Nanyang Girls' High School (800m)
Singapore Bible College (800m)
Hwa Chong Boarding School (1.3km)
Raffles Girls' Primary School (1.4km)
National Junior College (1.6km)
UBS Business University (2km)
University at Buffalo, SIM (2km)
National University of Singapore (2.5km)
Leeds International School (3.7km)
Methodist Girls' School (4km)
Henry Park Primary School (4km)
Singapore Institute of Technology (4.8km)
Parks Near The Asana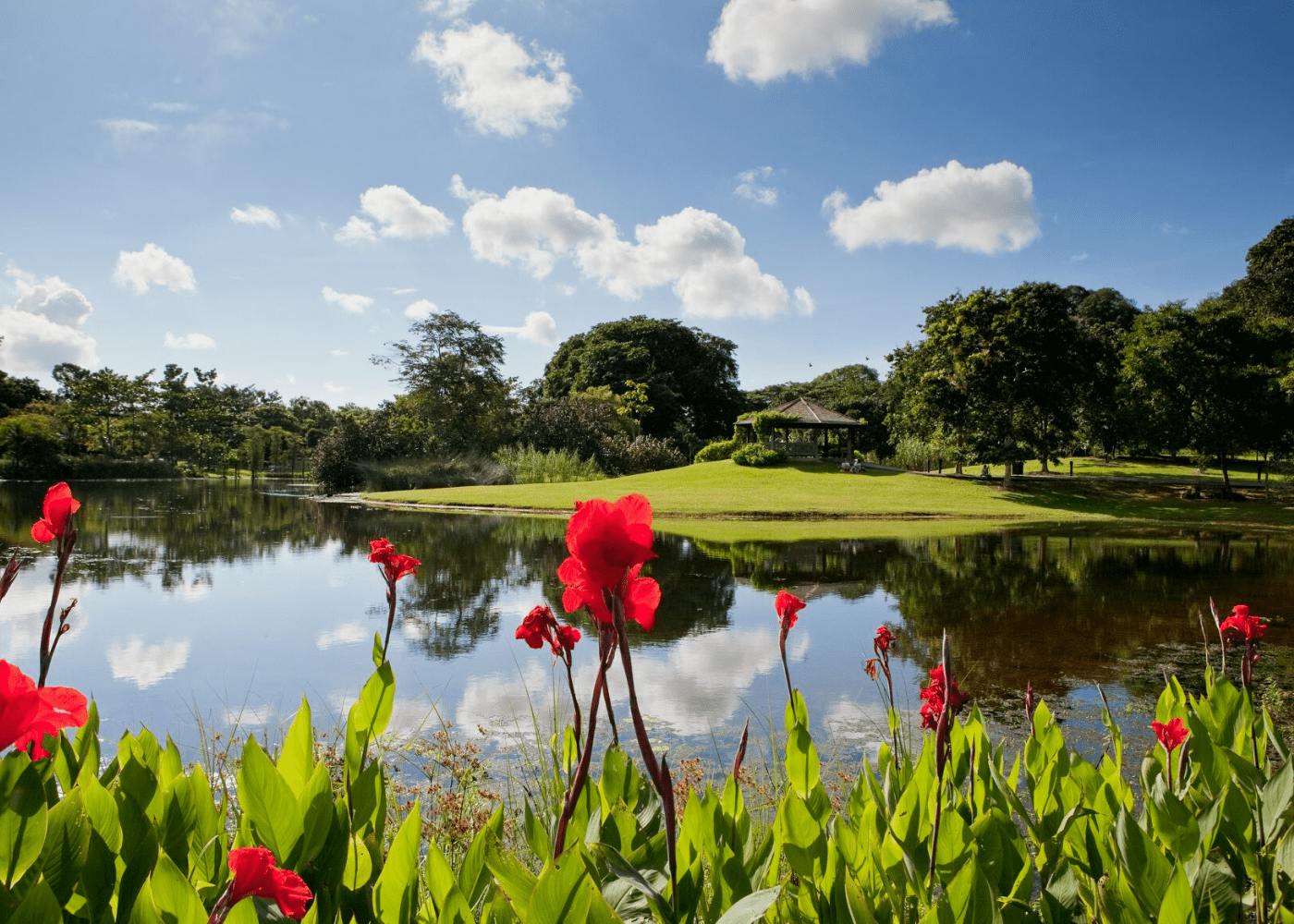 The star recreational destination, Singapore Botanic Gardens, is only 500 metres away from The Asana. It is not only a treasure trove for nature lovers but also the country's first UNESCO Heritage Site. Most visitors spend their time to enjoy the vibrant colours of the National Orchid Garden, where there are more than 3000 species and hybrids of orchids on display. Children will be having such a great time too at the Jacob Ballas Garden. Your little ones can play and learn all about plant life in Asia's first garden dedicated to children.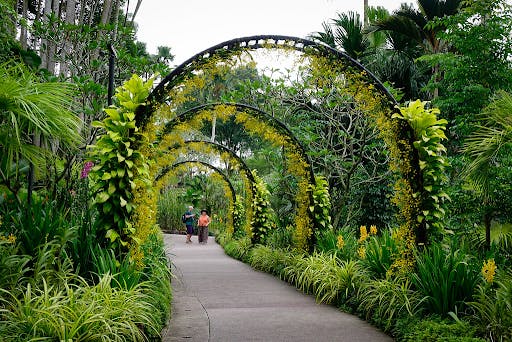 Moreover, the Botanic Gardens will be an excellent setting for refreshing morning or evening workouts for The Asana's residents. It is also the right place to go for those who simply want to have a good time outdoors. There are numerous parks surrounding The Asana other than the Botanic Gardens, if you prefer a smaller and quieter park. Here is a list of the other nearby parks:
Shelford Road Park (550m)
Bougainvillea Park (700m)
Duchess Park (1km)
University Road Park (1.2km)
Places of Worship Near The Asana
Several churches can be found within a short walking distance from The Asana, and the closest one is Lutheran Church of Our Redeemer which is located right next to the condominium complex. The church has been around since the 50s and grown as a community over the years. Services are conducted in various languages too, making it easier for the congregation to choose one that they are most comfortable with. 
Not only churches, there are other religious places such as mosques and temples near The Asana. Here is a list of places of worship in Bukit Timah that are close to the condominium complex:
Lutheran Church of Our Redeemer (190m)
St. John's Chapel (500m)
Pon Ming Tse Temple (550m)
International Baptist Church (700m)
Gospel Light Christian Church (850m)
Bethlehem Bible-Presbyterian Church (950m)
Masjid Al-Huda (2km)
Hoon San Temple (2.4km)
Masjid Ba'alwi (2.6km)
Hospitals Near The Asana
For medical treatments, residents can count on the nearby Gleneagles Hospital located next to the Singapore Botanic Gardens. It is a 233-bed hospital that houses a range of medical and surgical specialities including cardiology, oncology, obstetrics, and gynaecology, among others. The hospital is part of Parkway Pantai, a subsidiary of the Malaysian–Singaporean private healthcare group IHH Healthcare. Parkway Hospital and Mount Elizabeth Hospital in Orchard are also in close proximity from The Asana. However, if you prefer smaller medical clinics, there is one nearby–Bukit Timah Clinic is located 450 metres away from the condominium complex.