Who's it suitable for?
Commonwealth Towers condo is a perfect choice for those who look for:
A leasehold condominium in Queenstown
Convenience in a centrally located area
Proximity to the Holland Village neighbourhood
Direct access to Queenstown MRT Station
Renowned schools nearby
Accessibility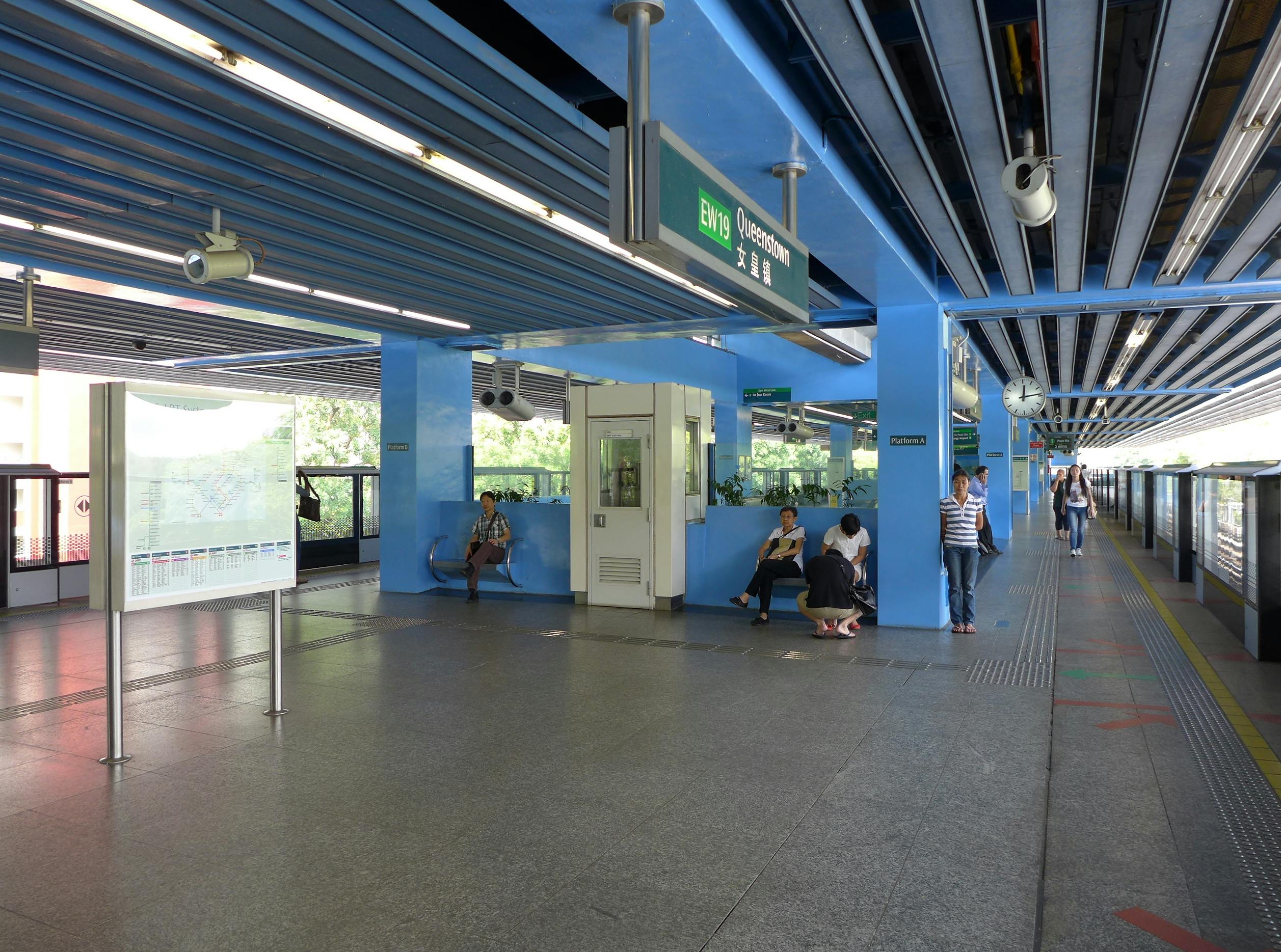 Accessibility comes easy for residents of Commonwealth Towers as the Queenstown MRT Station is located right across the road from home. Queenstown MRT serves the East-West Line (EWL) and is 2 stops from Buona Vista which links to the Circle Line (CCL). On top of that, commuters can seamlessly hop on the North-East Line (NEL) as well, via Outram Park which is 3 stops in the opposite direction. 
Riding on the extensive infrastructure of Queenstown, Commonwealth Towers condo is well-served by two major roads, Commonwealth Avenue and Queensway Underpass. The condominium development is conveniently connected to other parts of Singapore including Buona Vista, One-North, Alexandra, Holland Village, Orchard, and Pasir Panjang. 
Nearby Amenities
Located along Commonwealth Avenue, the condominium development offers convenient living to its residents. Everything is within easy reach, from obtaining groceries to daily eats and medical care. The famous Orchard Road Shopping District, with shopping malls such as ION, Ngee Ann City, and Paragon, is also easily accessible by an 8-minute drive down Holland Road. 
Moreover, the Buona Vista & One-North research precinct is located just a 6-minute drive on Holland Road in the opposite direction. Being situated close to Holland Village, Commonwealth Towers's location offers a vibrant place where you can find almost everything you are looking for.
Shopping Centres Near Commonwealth Towers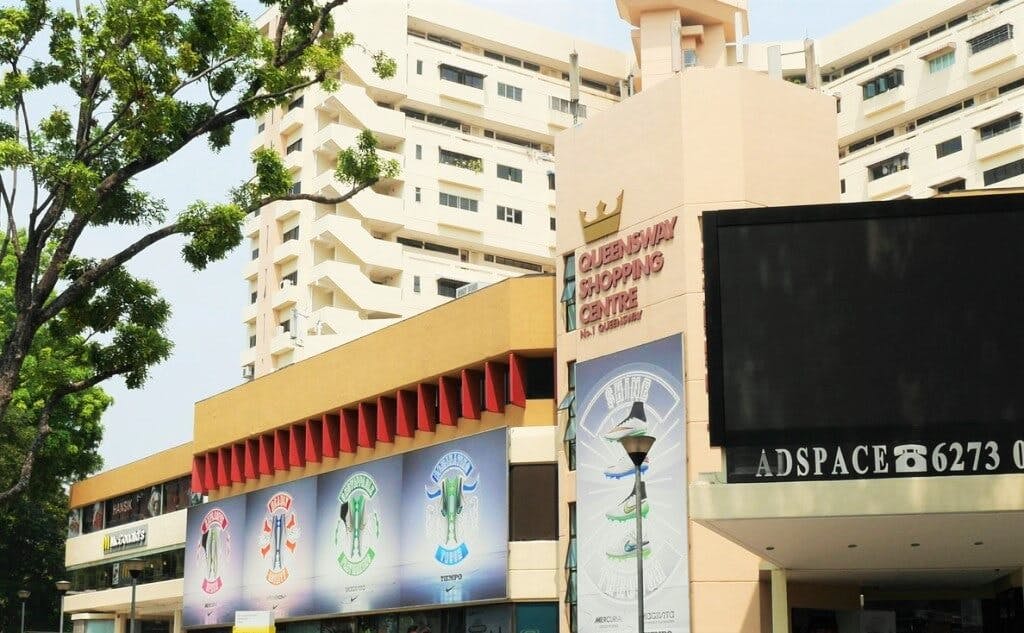 There are three supermarkets within walking distance from Commonwealth Towers condo. These include NTUC Fairprice at Stirling Road, NTUC Fairprice at Dawson Estate, and Sheng Siong Hypermarket at Tanglin Halt. If you are looking for more retail, the shopping malls surrounding the area also offer a lot of options!
Anchor Point Shopping Centre, Ikea @ Alexandra, Holland Road Shopping Centre, Queensway Shopping Centre, Alexandra Central, and Dawson Place are some of the places you can go to for a shopping spree.
There is also the popular Raffles Holland V, located just 2 kilometres from Commonwealth Towers. The 5-storey lifestyle shopping mall offers a  curated selection of dining, specialty retail, medical, wellness, banking, and other conveniences. 
Situated conveniently along the main road of Holland Avenue and right next to the Holland Village MRT Station, Raffles Holland V has an intimate and suburban ambience that perfectly caters to families and friends who would like to have a great time together. 
Here is a list of shopping centres near Commonwealth Towers:
Dawson Place
Ikea @ Alexandra 
Anchorpoint Shopping Centre
Alexandra Central Mall
Queensway Shopping Centre
Holland V
Tanglin Mall
Hawker Centres Near Commonwealth Towers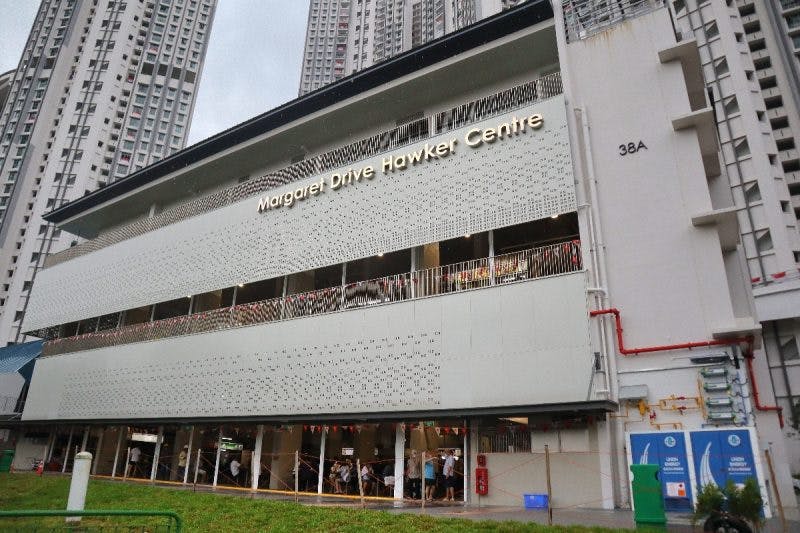 Food lovers would be thrilled to have at least 7 hawker centres within a 2-kilometre radius of the condo. The new Margaret Drive Hawker Centre (200m) is a short stroll from Commonwealth Towers. The food centre has two storeys of delicious eats – some of which are from the now-defunct Tanglin Halt Food Centre. Hakka Thunder Tea Rice is one of the most popular stalls here, judging by their long queue. Make sure to stop by when you're visiting!
Another hawker centre within walking distance is Mei Ling Market & Food Centre which houses more than 40 stalls, including Shi Hui Yuan Hor Fun Specialty, an award-winning hawker stall that draws a long queue of diners daily. Other famous dishes in Mei Ling Hawker Centre include chicken rice from Sin Kee, teo chew fishball noodles from Xin Lu and Hup Kee, and Cantonese-style braised beef noodles from Lao Jie Fang.
Schools Near Commonwealth Towers 
Commonwealth Towers location is highly suitable for families with children, for there are a good number of schools in the vicinity. It is located right next to Queensway Secondary School. Within a 2-kilometre radius of the development, you can find CHIJ Primary School (Kellock), Crescent Girls' School, and Queensway Primary School – formed through a merger of Mei Chin, Tanglin, and the old Queenstown Primary School. 
On top of that, Tanglin Trust School, Anglo-Chinese School International, Bukit Merah Secondary School, New Town Secondary School, and Anglo-Chinese Junior College are all under a 10-minute drive from Commonwealth Towers. 
Parks Near Commonwealth Towers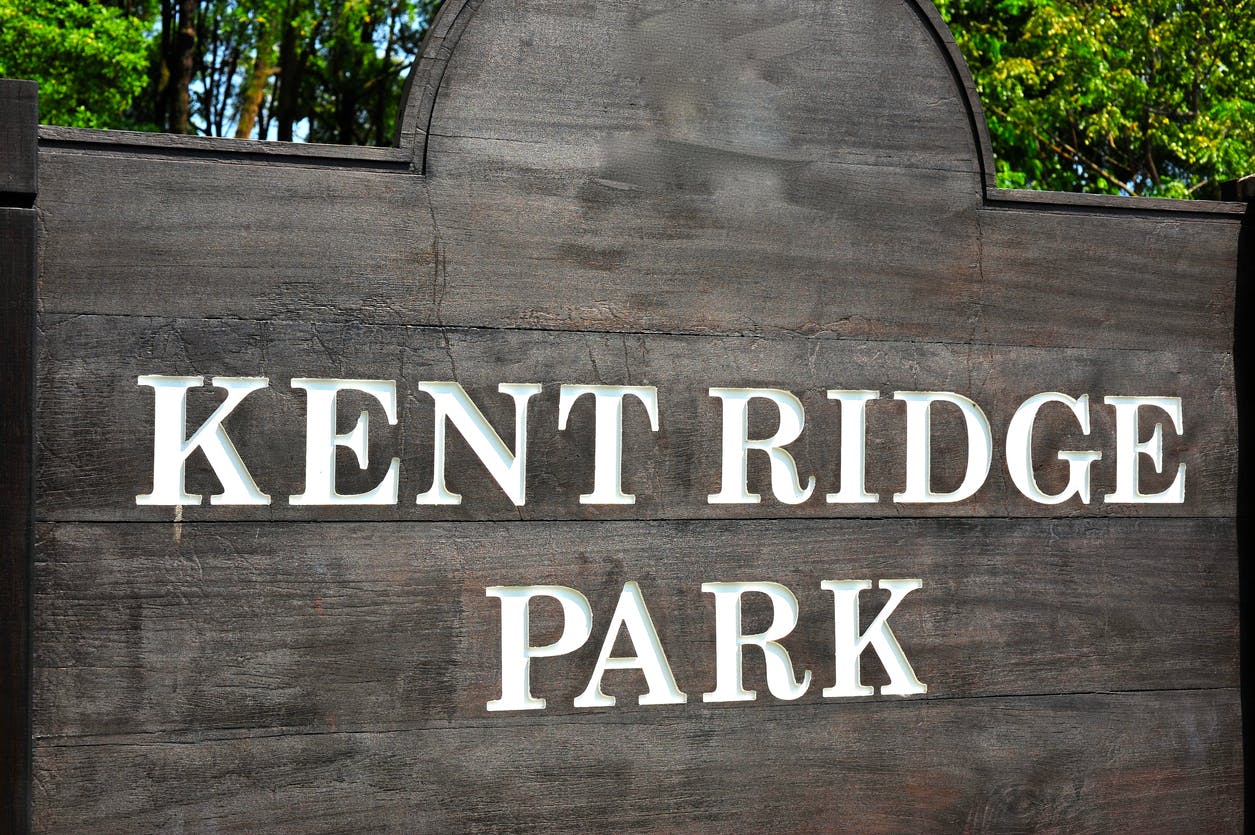 For nature lovers, the sprawling Botanic Gardens is approximately a 7-minute drive from Commonwealth Towers. As the only historic botanic garden in Singapore and one of few historic landscape gardens on the island, the Botanic Gardens is the most popular park in Singapore. 
This UNESCO World Heritage Site has plenty of ground to set up a spot and soak up some nature – it is clearly also one of the best parks to picnic in! Surrounded by trees on all sides, the gentle slope of Palm Valley is the most popular and ideal picnic spot around the garden. 
Kent Ridge Park is also within a short drive away. It is a historical park where one of the last battles for Singapore was fought during World War II. It is now a great place for a family's day out, and a perfect place for the history buffs to learn about the heritage of Singapore.
Within the park, there is also the Canopy Walk which allows you to get to HortPark via a 280-metres long elevated boardwalk. Get ready to catch some sights of sunbirds, doves, squirrels, lizards, and white-crested laughing thrush along the way.
Suppose you are looking for smaller parks for some outdoor activities; here is a list of parks in walkable distance from Commonwealth Towers:
Alexandra Canal Park
Alexandra Queensway Park
Commonwealth Park
Libraries Near Commonwealth Towers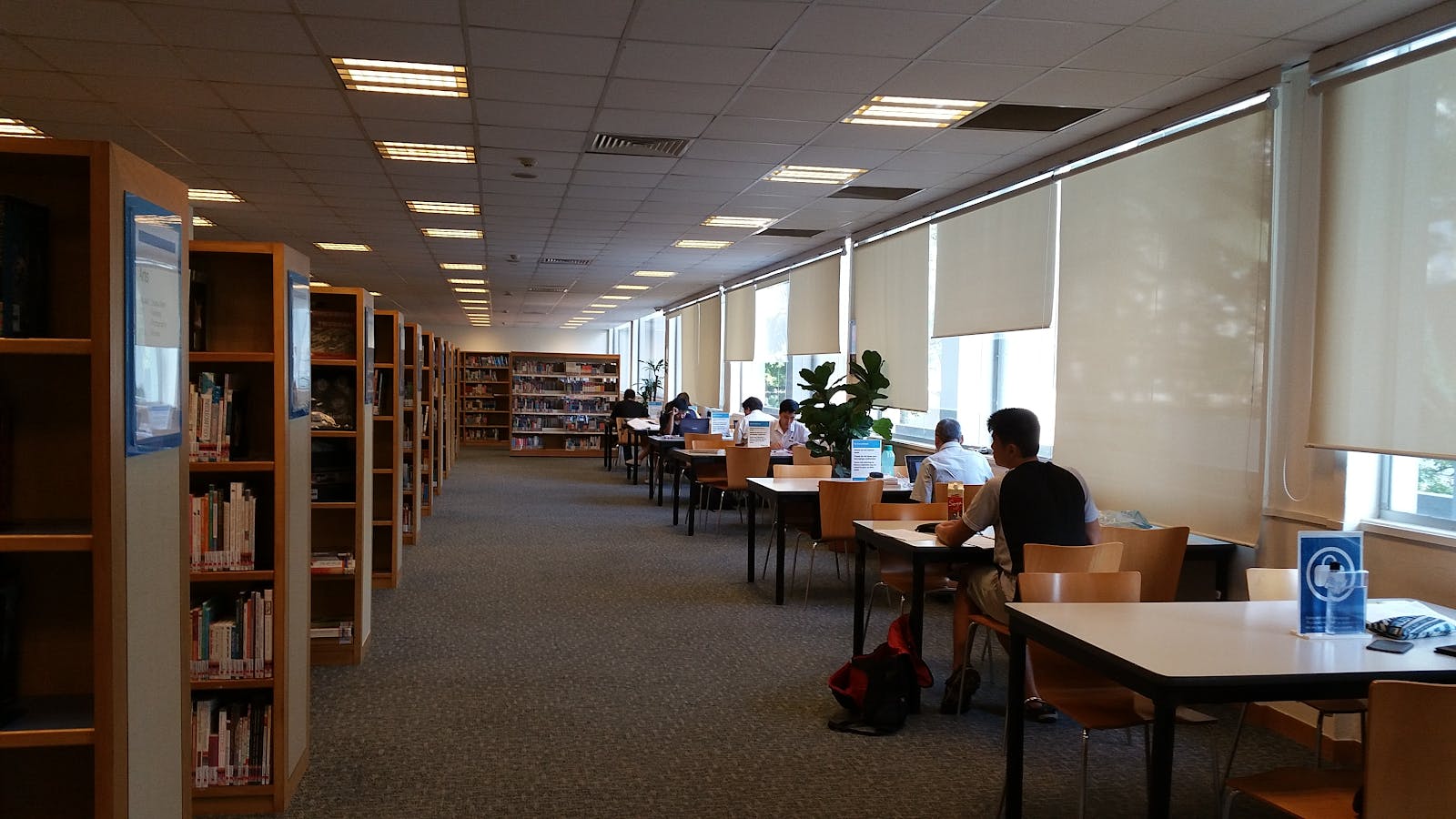 Queenstown Public Library is located 500 metres from Commonwealth Towers. A short walk is all it takes to get there. Covering an area of 3,349 square metres, the library is home to a collection of 248,695 items. These include collections suitable for children, teenagers and adults. 
Queenstown Community Library became the first public library in the National Library Board's network to have its library services put online. It is also the first public library to conduct free monthly movie screenings in 2012. 
The library currently holds movie screenings every fortnight, on Saturdays from 4 - 6 pm. Movie titles cover a variety of family-friendly flicks, with icebreaker games played at the start of each screening.
Places of Worship Near Commonwealth Towers
Churches, mosques, as well as Buddhist and Hindu temples, can be found near Commonwealth Towers. The nearest religious building is Masjid Muhajidin, located 600 metres from the development. Being one of the mosques in the Central Area, Masjid Muhajidin serves a large number of the community. It can fill up to 3,500 people, while also offering madrasah and kindergarten classes as well as other religious classes on a regular basis.
Here is a list of places of worship near Commonwealth Towers:
Masjid Mujahidin
Queenstown Baptist Church
True Way Presbyterian Church
Faith Methodist Church
Free Community Church
Sri Muneeswaran
Tiong Ghee Temple
Kwan Yam Theng Buddhist Temple
Masjid Hang Jebat
Lin Shan Temple
Hospitals Near Commonwealth Towers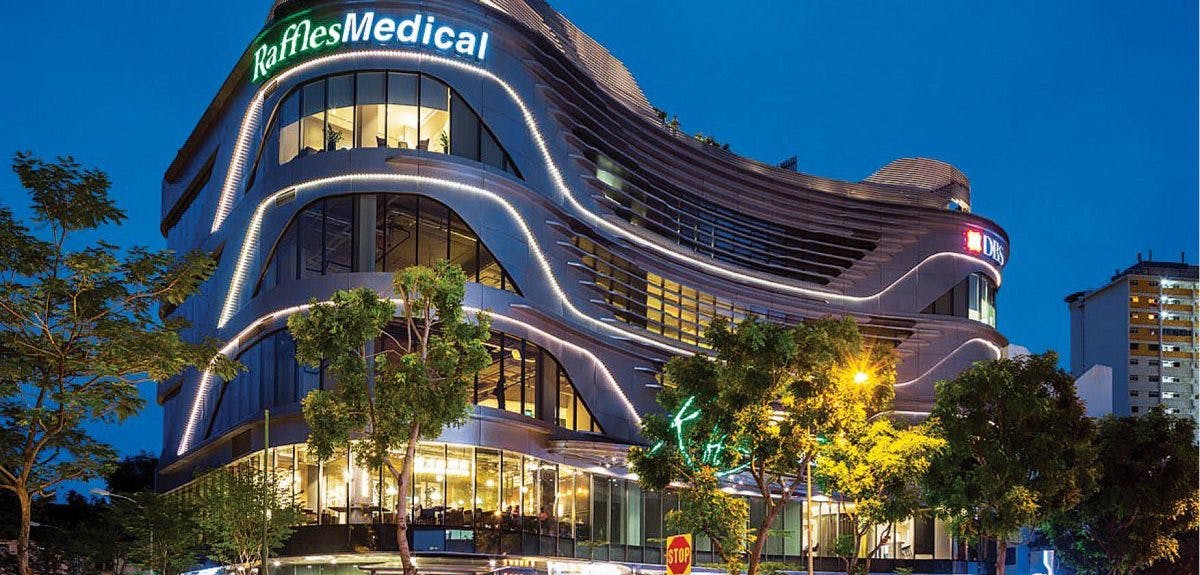 There is a medical centre located on the 5th level of Raffles Holland V. It is developed by Asian Healthcare Capital Management, a subsidiary of Raffles Medical Group. The medical centre provides family medicine, health screening, dental, traditional Chinese medicine, specialist services, and radiology services.
If you prefer a full-facility hospital, there is Alexandra Hospital located 2 kilometres from Commonwealth Towers. The 326-bedder facility is under the National University Health System (NUHS) and provides one-stop comprehensive care from acute, sub-acute, to rehabilitative settings. Alexandra Hospital is also the first integrated general hospital, where the need for a patient to transfer to another healthcare institution is reduced.