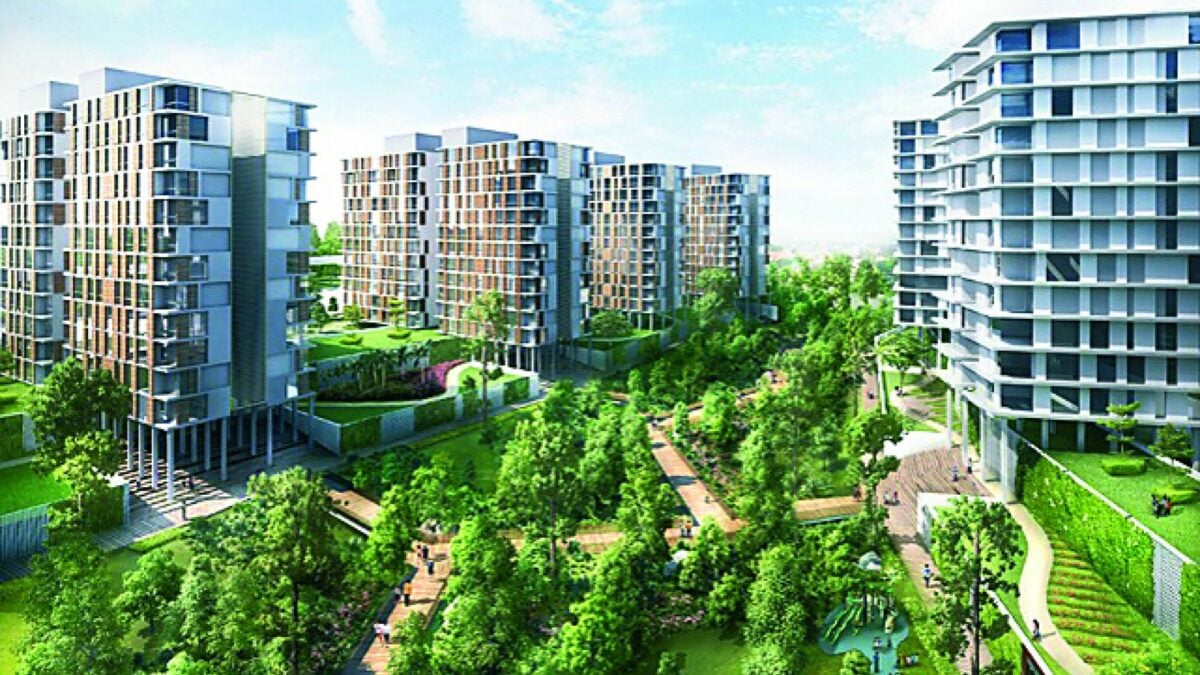 Proximity Housing Grant offers more help to families who want to live near their parents or married children
During the National Day Rally, Prime Minister Lee Hsien Loong announced that families buying a resale flat near their parents or married children will receive a $20,000 grant, as part of the new Proximity Housing Grant (PHG) that aims to get families to live near each other for mutual support. 
This adds on to the maximum $30,000 CPF Housing Grant for first-timer families purchasing a resale flat. 
Under the new changes, all Singaporeans – including owners of private property and recipients of earlier housing subsidies – will also qualify for the grant, although current private property owners will have to dispose of their private property within six months after the purchase of an HDB flat. There will also be no household income ceiling to qualify for the PHG.
Eligible singles will also receive a PHG of $10,000 under the same conditions.
However, PHG can only be given to every Singaporean once, and which they must stay near their parents or children for a minimum of 5 years. 
For more information, check out Channel News Asia and 99.co's infographic below for more HDB housing- and family-related policy changes announced during the NDR: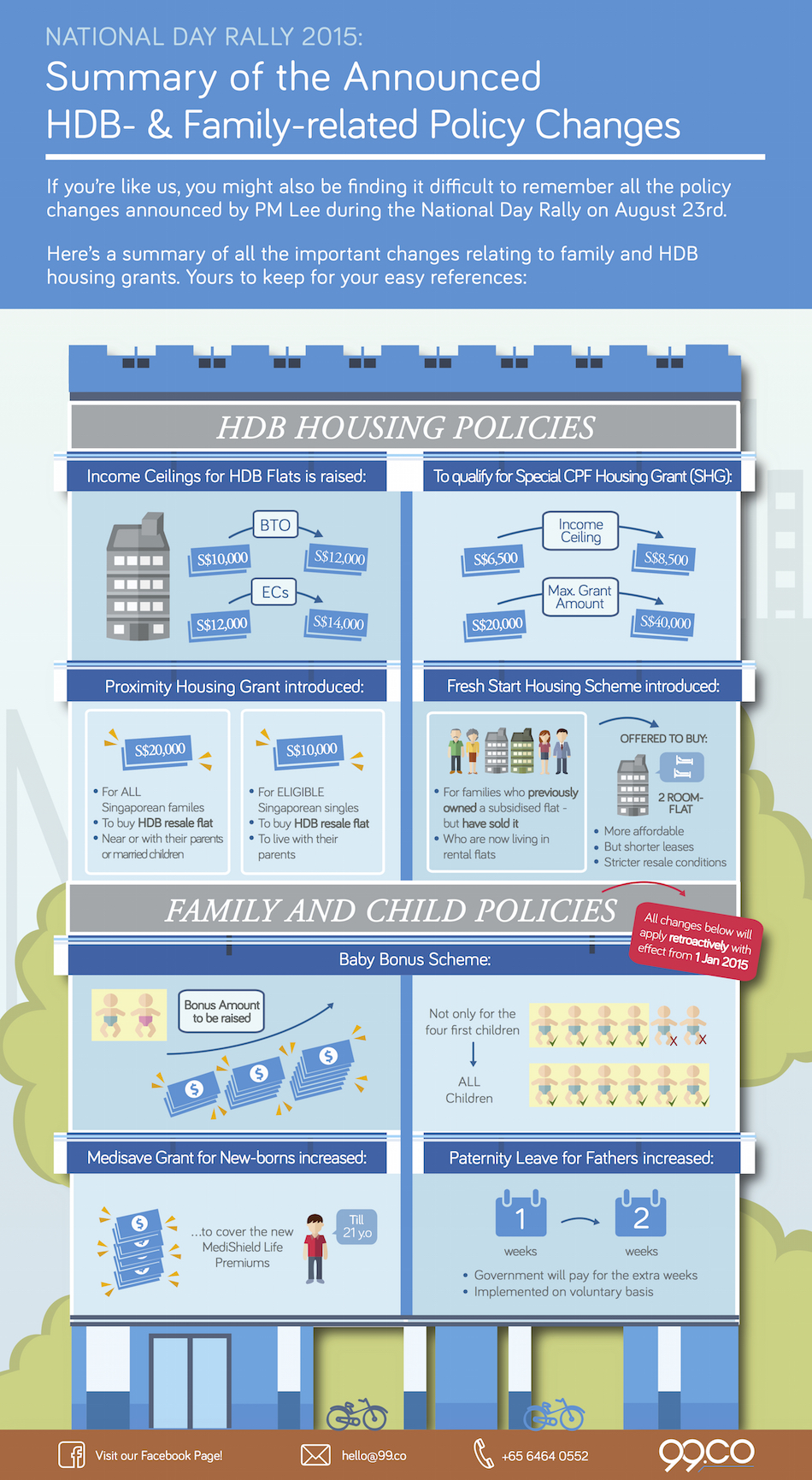 If you enjoyed this article, you might be interested in En Bloc Sales – how does it work? and Things you should consider when buying an older HDB resale flat.
Find the home of your dreams today at Singapore's largest property portal, 99.co!