Much like other old HDBs in Singapore, the entire Tanglin Halt estate was scheduled for demolition under Selective En-Bloc Redevelopment Scheme (SERS) back in 2014. As with past SERS such as Rochor Central, this will split residents into two camps: those who feel they've gotten lucky, and those who feel like angry, displaced refugees. But with SERS approval ratings hovering between 85 to 90 percent, the angry ones are the minority.
Let's look at the goodies that come with en-bloc sales:
The rundown on Tanglin Halt SERS
Tanglin Halt is the 79th SERS site in Singapore's history. These HDB flats are over half a century old, and are one of the last examples of 10-storey HDB blocks (Since the 1990s, HDB blocks have reached 30 or 40 storeys. [email protected] is the highest on record, at 50 storeys.)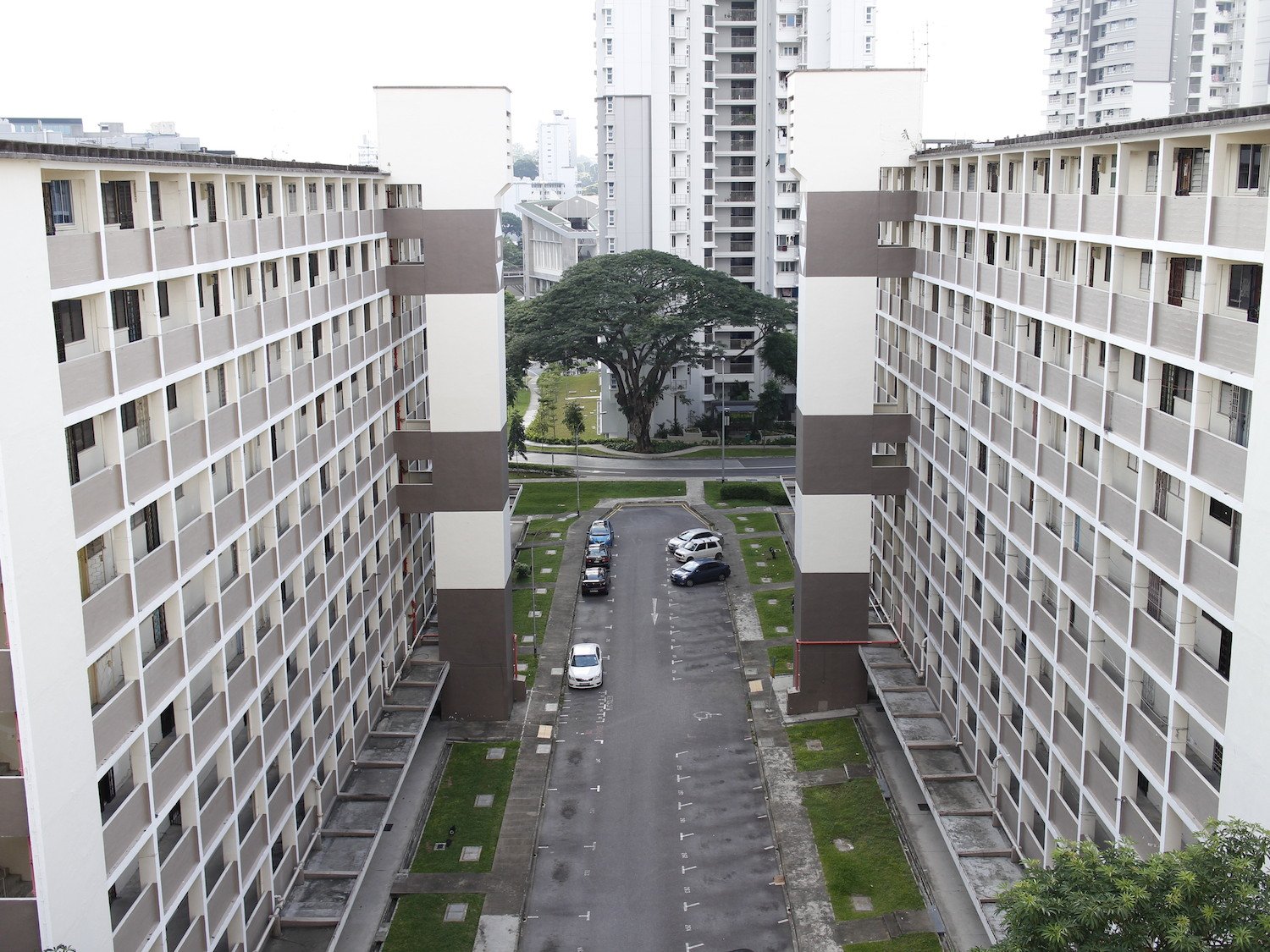 Older Singaporeans will remember that Tanglin Halt was so iconic, it was used on our one-dollar notes (in the days when we had those.)
Tanglin Halt has 31 blocks of flats, with a total of about 3,840 residential units.

Tanglin Halt SERS and the 99-year rule
SERS is HDB's main tool for rejuvenating aging estates and offers compensation and assistance to residents of affected estates, who will then have to move out of their old homes.
But SERS also fulfils another unstated, but important consideration: it provides an opportunity for residents to be re-homed before the 99-year lease on their flats expire.
To date, no HDB flat has been reclaimed due to 99-year lease expiry. Estates that are 40 years or older have usually been targeted by SERS before it can happen.
Tanglin Halt is a prime candidate for SERS. Because the flats are over 50 years old, it would be difficult for residents to sell them under normal circumstances. Many banks, for example, are reluctant to give out large property loans when there is less than 50 years left on the lease.
In addition, the 10-storey flats, while iconic, are an inefficient use of land space.
How are the residents of Tanglin Halt compensated?
The following re-housing benefits accompany the Tanglin Halt SERS:
Compensation for the existing flat, based on market value

Option to choose new homes from replacement sites

Option to choose new homes from other HDB developments
Compensation for the existing flat, based on market value
Valuation of the flats took place in 2014, with compensation notice given in 2015. Compensation for SERS is based on a number of factors, including the following:
Transaction prices of comparable resale flats

Flat type and size

Storey height

Remaining lease

Any renovation work or improvements

Flat facing
For the Tanglin Halt SERS, typical compensation for two-room flats might be in the region of $ $280,000 to $310,000. Typical compensation for three-room flats might be around $360,000 to $406,000.
However, note that these amounts can vary significantly, especially if the resident has taken part in schemes such as the Lease-Buyback scheme.
Option to choose new homes from a replacement site
There are five replacement sites available for the Tanglin Halt SERS. There are two sites at Margaret Drive, two sites at Dawson Road, and a site at Strathmore Avenue, all near Queenstown MRT.
Flats at these sites come with a fresh 99-year lease. They are available at subsidised prices to buyers under the SERS scheme. These are the typical prices before SERS grants:
Two-room flats: $205,000 to $255,000

Three-room flats: $284,000 to $386,000

Four-room flats (80 square metres): $434,000 to $562,000

Four-room flats (85 square metres): $461,000 to $590,000

Five-room flats: $601,000 to $748,000
The prices are of these units are frozen when SERS is announced; they cannot spike or fall. In addition to the subsidised prices, affected residents will receive a SERS grant of up to $30,000 per family, or up to $15,000 for singles.
Option to choose new homes from other HDB developments
Residents who don't want units from the replacement site can purchase a new flat from other HDB developments. They will receive the same rehousing benefits stated in point 2.  
Under the Resettlement/ Relocation/ Tenants' Priority Scheme, Tanglin Halt SERS residents have priority. 10 per cent of the supply of new flats is reserved for them.
And of course, those with other plans (e.g. wanting to upgrade to a private condo) can just take their compensation money and do as they will with it.
But is it enough?
Based on the numbers we've seen (they come from HDB's informational material), most Tanglin Halt residents should be able to afford a new flat. They can even be said to have had a better deal – given the age of their flats, they would have received a lot less had they sold it on the market themselves.
Those who got a larger compensation on their three-room flat (the upper end was around $406,000) might even be able to get themselves an upgrade to a four-room, if you factor in the SERS grant and a little cash or CPF top-up.
We've come a long way since Rochor Centre
The colourful – and also iconic – blocks of flats at Rochor Centre will be torn down pretty soon. This was actually announced in 2011, and the last residents would have moved out by December 2015.
It's a reminder of how far we've come, and how much SERS has been adapted to suit Singaporeans. Rochor Centre is important to SERS because, at the time of its announcement, a lot of residents were unhappy. Many felt they could not afford the new units at a replacement site, or did not like the replacement units. This was the catalyst for the government to amend the SERS scheme, allowing affected residents to find new homes in almost any estate they like.
Hopefully, most residents will stick together and move to the new estate together. That maintains the communal bonds that HDB aims to forge. But its intentions aside, SERS has become more sensitive and responsive to residents; that's why these days, many residents actually look forward to it.