For HDB owners, having their block of flats chosen for the Selective En Bloc Redevelopment Scheme (SERS) is like striking TOTO, as only 4% of all HDB flats built will be chosen for SERS according to Minister for National Development Lawrence Wong. Those that are picked will see not only see owners compensated with a sum that's higher than the market value of their flats, owners will also have the option to get new flats — with fresh 99-year leases — in the same estate at subsidised prices. These are the benefits flat owners stand to get under SERS:
Compensation on their existing flat based on market value at the time of SERS announcement
Reasonable expenses including a $10,000 removal allowance, as well as stamp and legal fees to buy a replacement flat of equivalent value to the SERS flat
An option and a $30,000 grant to buy new replacement flats — with fresh 99-year leases — in the same estate
An ex-gratia payment — from 10% of the market value onwards — if the owners do not opt for a replacement flat
Seeing as the above deal is attractive to many Singaporeans, its understandable that a fair number of flat buyers are considering older flats in ageing estates simply because of the higher chance of striking TOT.. um we mean SERS. From past SERS projects, the most recent one being three blocks at MacPherson, we can definitely see a pattern in the way HDB chooses flats for SERS. Below are the factors that increase the chances of a block or precinct getting chosen for SERS:
Factor 1: Age of the flat. The blocks of flats chosen for SERS at MacPherson had 49 years of remaining lease at the time (i.e. 50 years of age), and many flats that have been selected for SERS have been around the same age or older. To date, no blocks that are younger than 30 years of age have been chosen for SERS.
At the same time, it's also important to note that there is no official rule for or against demolishing blocks of a certain age.
Factor 2: Location of the flat. As only 4% of flats undergo SERS, it all comes down to location. Location determines if the value of the land, since the time the flat was first built, has increased to such an extent that it makes financial sense for HDB to acquire the land.
An example would be the HDB flats at Queenstown estate that were earmarked for SERS in the early 2000s; the estate was considered "heartland" back in the 1960s, but the area has evolved into a prime city-fringe district at the time of SERS. In their place of the flats today are condos such as The Metropolitan, Ascentia Sky, Echelon, Alex Residences and Artra. That said, the relocated HDB residents aren't doing too badly in their replacement flats either: Queenstown recorded the highest average transaction psf price (out of all HDB estates) in Q2 2018. Talk about a win-win!
Factor 3: Size of the flat. Blocks with predominantly 5-room flats and above are unlikely to be selected for SERS.
Factor 4: Flats that under-utilise the land they sit on. Location and age aside, the third most important deciding factor for HDB is how well a plot of land is being utilised.
Before the 1990s, HDB flats took up land ineffectively because they did not adhere to the plot ratio system (i.e. gross floor area divided by land area). Instead, HDB towns were planned using a standard density measure of 200 dwelling units per hectare (10,000 sq m), which led to a scenario where bigger flats were spaced closer together, while smaller flat types were spaced further apart.
From the 1990s onwards, HDB started to plan and build flats using the plot ratio, which meant a more efficient use of land space and the creation of low, medium and high density areas within towns. But the fact remains that there are older precincts with fewer units that take up a lot of land. We expect that the flats that utilise land most inefficiently might be the first to be culled (i.e. chosen for SERS).
An example of under-utilisation of land being 'corrected' by SERS is the 1996 acquisition of flats at Holland Drive. Two low-rise blocks, along with their carparks, were chosen for redevelopment, but HDB left out two high-rise point blocks at the site that took up little land and were higher in density for their given footprint. Tough luck!
Factor 5: a lack of recent upgrading. Blocks of flats with HDB spent a large sum of money to upgrade under the Estate and Home Improvement Programmes will count against them when it comes to choosing flats for SERS, as it would otherwise be a wasted expenses. Specifically, we expect HDB to avoid picking flats that have undergone major upgrading works in the past 15 years.
So, can you predict HDB SERS sites?
When it comes to SERS, no one can know for sure what the HDB is thinking. But, using the above criteria, there are certain HDB precincts that have a higher likelihood of SERS than others, within the next ten years:
SERS Candidate #1: Haig View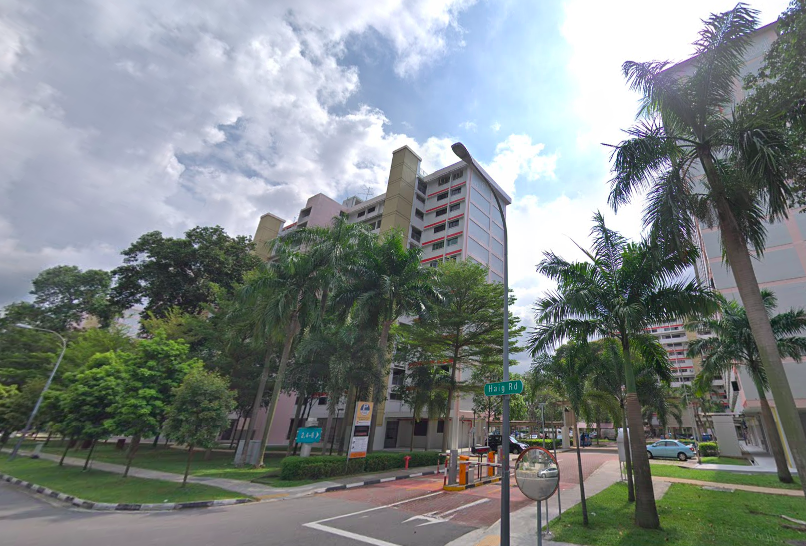 HDB town: Geylang
Built: 1976 (except Block 1, which was built in 1982)
Average transaction price in 2018: $444,571
Located at Haig Road at Paya Lebar, this cluster of flats are currently witnessing dramatic change in the area, with the up-and-coming Paya Lebar CBD. There are nine blocks of 13 to 15-storey flats here, as well as two 21-storey point blocks, which is surrounded by landed properties and newer condos.
What stands out is that Haig View is made up of largely parking space, which effectively occupies half the area of the precinct. In a prime city fringe area, we feel that the plot of land Haig View sits on is under-utilised and should make a good candidate for redevelopment. As with the case with Holland Drive though, the two point blocks here might be left out of any future SERS exercise.
What counts against the chances of this precinct receiving SERS is the recency of its main upgrading exercise, which was completed in 2011.
SERS rating: *** (Perhaps in the late 2020s)
**[View all HDB flats for sale at/near Haig View]
**[Browse all HDB flats for sale in Geylang]
SERS Candidate #2: Sin Ming Ville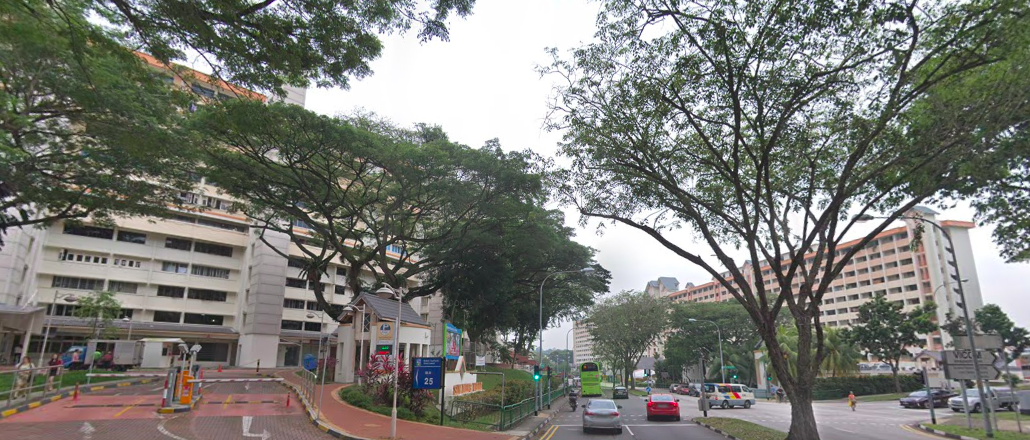 HDB town: Bishan
Built: 1973/74
Average transaction price in 2018: $260,875
It has always been odd that these blocks in Sin Ming are sited out of nowhere and away from Bishan town, but changes are happening to the area that could mean SERS for residents here. The first sign is that the government is clearing out land around the blocks that previously housed auto workshops (now relocated to the nearby Sin Ming Autocity). The second sign is that the cleared-out land has also been earmarked by URA for future residential housing, which means that the old blocks could be consolidated into new HDB build-to-order (BTO) projects.
Such a move to redevelop Sin Ming as a housing estate would make sense. After all, the area will be strategically situated between two MRT stations when the Upper Thomson station on the Thomson-East Coast Line opens in a few years' time. Residents will have easy access to this and Marymount station on the Circle Line. Moreover, a junior college and a large community centre is being built in Bishan North — a short distance away.
SERS rating: **** (Watch this space)
**[View all HDB flats for sale in Sin Ming Ville]
**[Browse all HDB flats for sale in Bishan]
SERS Candidate #3: Kim Keat Court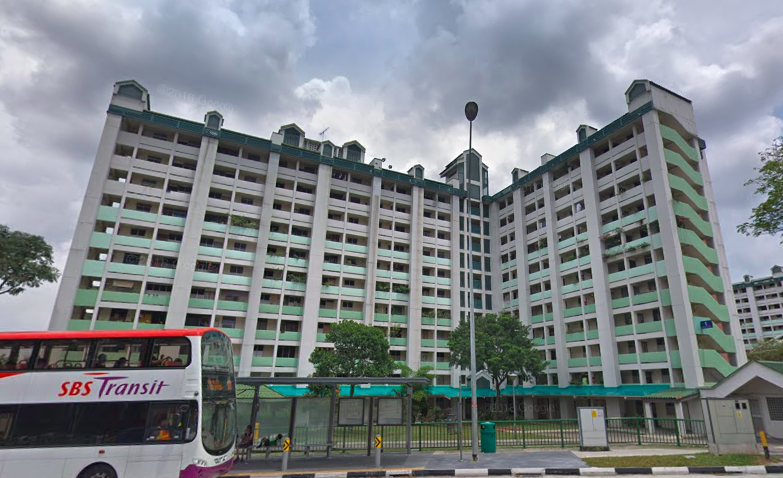 HDB town: Toa Payoh
Built: 1969
Average transaction price in 2018: $249,581
We've previously wrote about how Toa Payoh has a serious problem with ageing HDB flats. While the majority will eventually undergo the Voluntary Early Redevelopment Scheme (VERS), a few blocks might be lucky enough to be picked for SERS.
One of the likeliest candidates in Toa Payoh is the 50-year-old Kim Keat Ville, by virtue of it having NOT received any sort of upgrading since 1995. This is a cluster of five 11-storey flats consisting of mostly 3-room units (except for one block of one-room units).
If there's a reason for these flats to be picked for SERS, it's the fact that the Gem Residences condo next door fetched an average price of around $1,500 psf back in 2016, signalling that these flats currently sit on land of high value. If chosen, Kim Keat Court residents could be relocated to new flats at Caldecott, which many Singaporeans regard as a precinct with plenty of upside.
What might count against SERS chances of this development is the fact that traffic infrastructure in Toa Payoh might not be sufficient to support further intensification of land use for the time being, at least until the North South Corridor expressway — which runs through Caldecott — is up and running in 2023.
SERS rating: *** (We don't think HDB is sure about this either)
**[View all HDB flats for sale in Kim Keat Court]
**[Browse all HDB flats for sale in Toa Payoh]
So you think you can predict SERS?
If you're looking to buy a HDB resale flat for its SERS potential, we'd strongly advise against it. Ultimately, there is zero certainly that any given flat will undergo SERS, even if the block or precinct appears to tick all the boxes. When you buy a HDB resale flat, you should be aware of the following criteria:
If you want to utilise your CPF to pay for the a resale flat with less than 60 years remaining lease, your age plus the remaining lease of the flat must be greater than 80
If you satisfy the above criteria, note that you will not be able to use your CPF to pay for 100% of the valuation/purchase price (whichever is lower). Calculate the amount of CPF you can use here
When choosing your flat, also:
Base your decision on amenities, accessibility and proximity to work/parents/schools, not SERS potential
Survey the environment and demographics of a particular HDB precinct with an estate, since clusters can differ greatly from one another
Inspect the condition of the flat, regardless of its age
Best of all, you can leverage a property portal with comprehensive filters, such as 99.co, to shortlist HDB resale flats. In addition, we'd advise engaging a buyer's agent, who'll be better placed to advise you on buying HDB resale and help you negotiate an optimal offer price for your chosen flat. Happy resale flat hunting!
Think you know which flats will be picked for SERS? Voice your thoughts in our comments section or on our Facebook community page.
If you found this article helpful, 99.co recommends HDB resale market: 4 key predictions for 2019 and Why now is the best time to buy a HDB resale flat
Looking for a property? Find the home of your dreams today on Singapore's largest property portal 99.co!