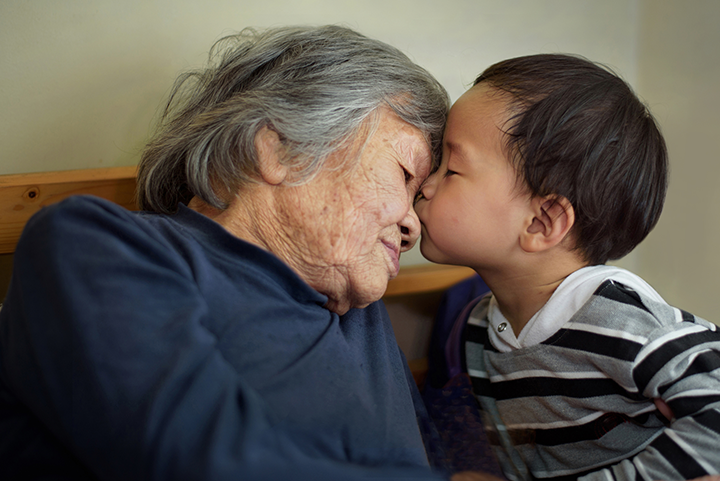 In the minds of many Singaporean flat owners, the 99-year HDB lease is one of the scariest things in existence. It's right up there with GST hikes, teenagers on e-scooters, and the pontianak. But there's no point getting worked up about it or complaining, because it's a simple fact of life. After 99 years, the homes we worked so hard for will become worthless. There's no permanence to that individual property asset, and that's it. But look on the upside: being aware of it means you can plan for it.
First, some sobering facts about the 99-year HDB lease.
Today, an approximate 70,000 out of one million flats (that's 7%) are already past the 40-year mark at this point. By about 2068, some 10% of all the public housing today will see their leases expire.
While we like to assume HDB's Selective En-Bloc Redevelopment Scheme (SERS) will swoop in to save us, bear in mind that only 80 sites (about 4% of HDB flats) have been picked for SERS in around 23 years. If the low percentage doesn't convince you of the low probability of getting SERS, just picture Superman but with a HDB logo on his chest instead of the 'S' sign. Ridiculous, right?
So, for those who hold on to their flats too long, finding a buyer in the resale market will be a huge problem. Banks seldom give out home loans once the remaining lease is 35 years or less, and there is restricted usage of CPF funds to buy units with less than 60 years of lease remaining.
Once the remaining lease hits 20 years, you basically have a dead flat walking. From then on, it's not even possible to use the Lease Buyback Scheme. This means that if the owner of that flat is a retiree with no cash savings, he's pretty much left to rely on measly room rental income, provided that someone would actually want to rent a place that old.
So what can you do about it? Besides ranting on Facebook and internet forums, here are some solutions that may actually help: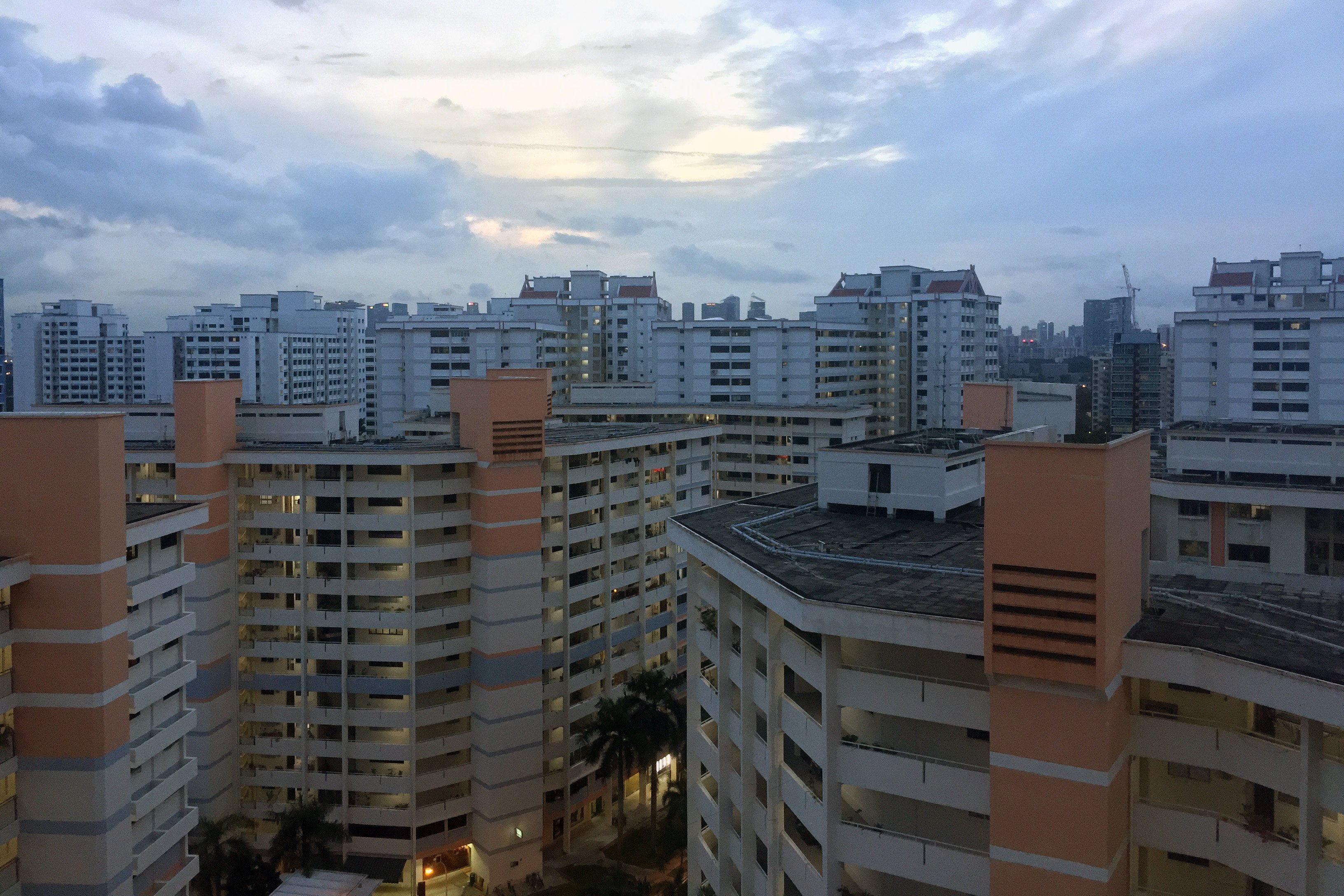 Don't rely on just your flat as a retirement asset
Many Singaporeans count on being able to downgrade later. For example, they assume they can sell their five-room flat, downgrade to a three-room or even two-room, and use the cash proceeds to fund their retirement.
Of course, one way to do this is just to get a BTO flat with a fresh lease, rather than an older resale. But what if you insist on having all the attributes of buying a resale flat (e.g. choice of location), but still want to retire well? What if you can afford a resale comfortable and have no intention to play the appreciation game? What if you want to live in the same block as your parents, or within one kilometre of a good school?
If you insist on buying resale or already have a flat approaching the 60-year cliff, it'll be necessary to have investments other than just your property.  To build your nest egg (and save your skin), you can speak to a financial adviser or wealth manager, who can help you build a diverse portfolio of assets that may include REITs or equities. You may be advised to set aside more of your monthly income for these investments. The lesson is to be proactive rather than just counting on a potentially depreciating flat as your sole retirement asset.
Sacrifice unlimited choice of housing for a BTO flat
A resale flat lets you move in immediately, and you can live in any mature, well-developed neighbourhood of your choice. But if the lease on the resale flat is running thin, think twice about paying for such conveniences.
A BTO flat comes with a fresh lease of 99 years, which — barring astonishing advances in medical science — should be more than enough for you lifetime and still allow your children to live, mortgage-free, for several decades (if they behave well enough for you to will the flat to them).
And, of course, may the luck of the ballot be with you.
Sidenote: If you're not planning on having more than one child, we also advise you to consider the 3-room instead of 4-room BTO flat as these may be easier to get a queue number for. If your concern is that a three-room flat sells for a lower psf, that's a current trend based on the transactions for mostly older flats. As newer three-room flats are scarce compared to four-room flats, this trend may well change.
Plan to move to a newer home, while there's still more than 60 years on the HDB lease
One simple way to deal with a 99-year HDB lease is to plan your move. Make it a financial goal to upgrade, downgrade, or just change to a newer home by a certain time.
If you currently own a HDB and want your next home to be a BTO, start applying ahead of time as second-timers (what you're classified under) have a much lower proportion of flats allocated to them for each project. You'll also have fewer ballot chances (1 vs 2) than first-timers.
Whatever your next step, it's ideal to sell your current property while there's still more than 60 years on the lease. This will make it easier to get a good price, as potential buyers don't have to worry about CPF and bank loan issues.
If you can afford it, and a 99-year lease worries you, just buy freehold
Although freehold condo is more expensive, it tends to sell for around 10% more than a 99-year condo. Now bear in mind, that doesn't guarantee it will also sell for 10% more than its 99-year condo; but if the sense of security is important to you, then perhaps it's worth the price difference.
Consider newly-launched freehold condos in particular as, like BTOs, these usually sell for a discount (the developers call it Special Developer Pricing *chuckles*).
You can find some of the best priced freehold units ($500k and above) on Singapore's largest property portal 99.co.
Ultimately, awareness and pre-planning can make the 99-year HDB lease a minor problem.
The simplest way to deal with the 99-year HDB lease is to buy with it in mind. Decide early on how long you intend to stay in the house, and whether you want to move or upgrade later.
For HDB flats, if you intend to stay permanently, for example, then you'll know you need a property with a fresh lease; even if it means waiting three years for it to be built in some ulu district. If you intend to upgrade in 15 or 20 years, then you'll know to buy a property that's no more than 10 years old.
Whatever it is, your HDB flat should not be your only nest egg.
Remember: the more you're prepared for it, the less the 99-year HDB lease becomes as an issue.
If you found this article helpful, 99.co recommends 4 factors affecting a property's resale value and What to know about upgrading from HDB flat to condo.
Find the home of your dreams today at Singapore's largest property portal 99.co!
Upcoming Freehold Condo Launch: The Arcady @ Boon Keng
About Ryan Ong
Looking to sell your property?
Whether your HDB apartment is reaching the end of its Minimum Occupation Period (MOP) or your condo has crossed its Seller Stamp Duty (SSD) window, it is always good to know how much you can potentially gain if you were to list and sell your property. Not only that, you'll also need to know whether your gains would allow you to right-size to the dream home in the neighbourhood you and your family have been eyeing.
One easy way is to send us a request for a credible and trusted property consultant to reach out to you.
Alternatively, you can jump onto 99.co's Property Value Tool to get an estimate for free.
If you're looking for your dream home, be it as a first-time or seasoned homebuyer or seller – say, to upgrade or right-size – you will find it on Singapore's fastest-growing property portal 99.co.
Meanwhile, if you have an interesting property-related story to share with us, drop us a message here — and we'll review it and get back to you.
Join our social media communities!
Facebook | Instagram | TikTok | Telegram | YouTube | Twitter