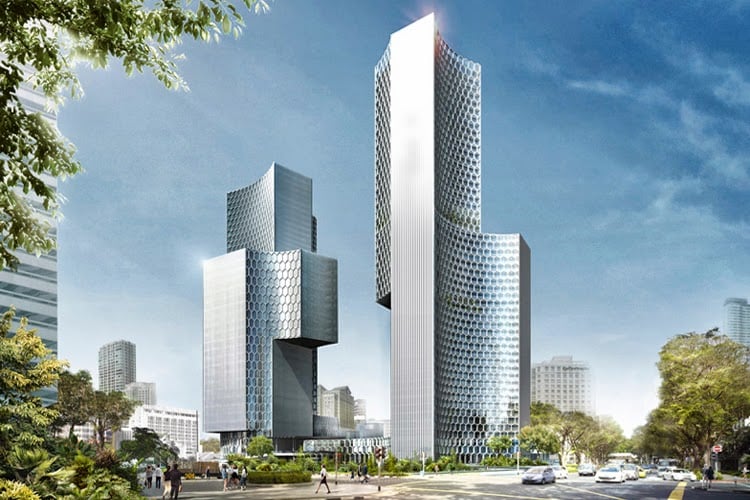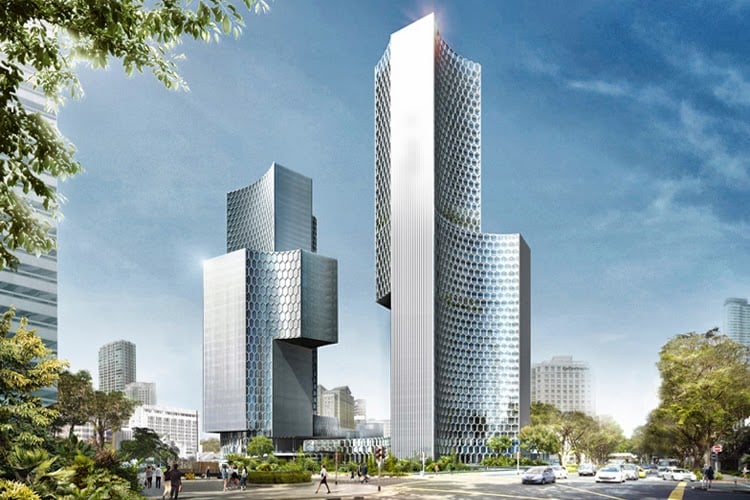 With condominium prices dipping to all time lows (since 2008 at least), it might seem like the best time to sell your flat and move on to the next step on that property ladder: the private condominium.
If you're one of those people seriously considering the move, here's a few things you should think about before you make up your mind.
You need to fulfil the Minimum Occupation Period of your flat and sell your flat/get HDB's permission to sublet
You're only permitted to purchase private property if you've completed the minimum occupation period (MOP) on your flat – and not a minute before that.
The exact MOP on your flat depends on the type of flat purchased, and when.
Flat type

MOP

Flat from HDB

5 years

Design, build and sell scheme flat from developer

5 years

Selective En Bloc Redevelopment Scheme (SERS) flat

Either:

7 years from date of selection (including waiting time)

OR

2. 5 years from date of occupation

SERS flat with portable SERS rehousing benefit

5 years

Resale flat (with CPF housing grant)

5 years
Resale flat (Without CPF housing grant)

1-room flat

No MOP

2-room flat (or bigger)

Application date on or after 30 Aug 2010

5 years

Application date between 5 Mar to 29 Aug 2010

3 years

Application date before 5 Mar 2010

2.5 years

(With HDB loan)

OR

1 year

(Without HDB loan)
It isn't, however, just a straightforward counting of years from the date of purchase. Any period of non-occupation or infringement of the lease will not be counted towards your MOP, so you might want to get official confirmation from HDB on whether you've completed your obligation. You can do this by filling in a request via this online tool.
Singapore Permanent Resident Owner
If you're a Singapore Permanent Resident, you'll have to dispose of your flat within 6 months of taking possession of your new condominium.
Singapore Citizen Owner
If you're a Singapore citizen, however, you're technically allowed to purchase as many private properties as you can afford.
That sounds great, but of course, there's a catch – you won't be allowed to stay in those new homes!
Under HDB regulations, you must continue to reside in your HDB flat even while you hold other private properties. That leaves you with two options if you want to actually live in your new condominium: either sell your flat, or get official permission from HDB to sublet your entire HDB flat.
HDB has a number of strict eligibility conditions on both the owners and tenants in respect of the sublease. For example, only Singapore citizen owners are entitled to sublease the flat.
There's also a HDB-mandated quota that limits the number of non-Malaysian non-citizen subtenants that are allowed to rent whole flats in an estate. This quota is currently set at 8 percent at the neighbourhood level and 11 percent at the block level. Once that quota has been fulfilled, you can only sublet your flat to Malaysians and Singapore citizens.
Find out more about HDB subletting regulations here
Additional Buyer's Stamp Duty
If you're buying your condominium prior to selling your flat, you're going to have to shell out for Additional Buyer's Stamp Duty (ABSD) on your new unit.
This can run between 7 to 10 percent of the purchase price of the flat, depending on your and your co-owner's citizenships.
Fortunately, you can claim a refund of your ABSD if you manage to sell your flat within 6 months of your new purchase. The risk however, is that if you fail to find a suitable buyer in time, you'll be out the entire amount. In today's tough market, that's not a risk to be taken lightly.
If you're thinking you can avoid ABSD by transferring your share of the flat to your spouse or immediate family before buying, think again. HDB has since plugged that loophole and as of April 1 this year, HDB flat owners are only entitled to transfer ownership of their flat under six special circumstances: marriage, divorce, death of an owner, financial hardship, renunciation of citizenship and/or medical reasons.
Balance the falling price of condominiums against falling HDB prices
It's almost a tradition in Singapore to go from buying an HDB flat, upgrading to a condominium, and ultimately getting yourself the coveted landed property.
With condominium prices being as low as they are now, it might seem like the most opportune time for HDB owners to take that leap into the condominium market.
But that enthusiasm needs to be tempered with the reality that along with the plummeting condominium prices, HDB flat prices have fallen significantly as well. This means that when it comes to selling your flat, you're likely to find that there may still be a rather substantial price gap between the sales proceeds from your flat and the price of the unit you've bought.
It's therefore important to take the time to analyse the market and decide, on the balance of factors, whether it makes financial sense for you to sell your flat and upgrade to a condominium.
If you decide that upgrading is right for you, make sure you stretch the value of every dollar you spend. Choose a unit with a good location (preferably near amenities or MRT stations) as they tend to weather the perils of a soft market better, and could prove a good investment down the road when the market recovers.   
Converting your HDB Loan into a Bank Loan
HDB doesn't extend loans for private property purchases, so if you're financing your current flat with an HDB Loan, you'll have to convert it into a bank loan when buying your unit.
The process itself is relatively easy (your bank and lawyers should be able to handle the more tedious work on your behalf), but the real effort is in deciding which bank to go with.
Make sure to take the time to compare all the mortgage plans offered by each bank so that you know you're getting the best deal. To make things easier on yourself, there are a number of websites that you help source out the current mortgage rates offered by local banks and even help you do a side-by-side comparison of each. That's half the job done!
Be sure to revisit your mortgage deal every few years – banks are constantly coming up with new promotional rates that can save you thousands of dollars down the line. Not a bad deal for a few hours of work every couple of years.
Pay off any outstanding loans prior to your purchase
If you've still got an outstanding loan out on your flat, we'd recommend you discharge the loan before purchasing your condominium unit.
This will help you avoid any unnecessary restrictions on your eventual loan amount.
Loan-to-Value Ratio
The latest Loan-to-Value Ratio (LTV) regulations released by the Monetary Authority of Singapore serve to restrict the loan amount that someone can take out – the more loans you have, the lower the amount you can borrow.
Under the current thresholds, a person with 1 outstanding loan, for example, will only be able to get a loan of between 30 to 50 percent of the purchase price (depending on the tenure of the property and the borrower's age). They'll also need to put a down payment of at least 25 percent of the property price in cash!
We've created a handy table on maximum loan-to-value ratios and required down payments, so be sure to check it out if you want to know more.
Total Debt Servicing Ratio
The regulations on Total Debt Servicing Ratio (TDSR) applies to restrict the percentage of one's income that can be used to service loan obligations.
Under the current regime, a person is only allowed to use up to 60 percent (70 percent if they're self-employed) of their monthly earnings to pay off any loan obligations they have – this would include home loans.
If you're servicing two loans concurrently, you'll need to have a very healthy monthly income (or incredibly low monthly debt obligations) to be able to secure yourself a substantial loan amount.
For a clearer illustration of TDSR in action, check out our article on housing term loans here.
If you need help deciding on the type of condominium to buy and what the sales process is like, be sure to check out our blog – we've got articles covering those topics (and more!) that you might find helpful.
New launch alert! Welcome to Grand Dunman
About Zareen B.
Looking to sell your property?
Whether your HDB apartment is reaching the end of its Minimum Occupation Period (MOP) or your condo has crossed its Seller Stamp Duty (SSD) window, it is always good to know how much you can potentially gain if you were to list and sell your property. Not only that, you'll also need to know whether your gains would allow you to right-size to the dream home in the neighbourhood you and your family have been eyeing.
One easy way is to send us a request for a credible and trusted property consultant to reach out to you.
Alternatively, you can jump onto 99.co's Property Value Tool to get an estimate for free.
If you're looking for your dream home, be it as a first-time or seasoned homebuyer or seller – say, to upgrade or right-size – you will find it on Singapore's fastest-growing property portal 99.co.
Meanwhile, if you have an interesting property-related story to share with us, drop us a message here — and we'll review it and get back to you.
Join our social media communities!
Facebook | Instagram | TikTok | Telegram | YouTube | Twitter