Archipelago
District 16 - 501 Bedok Reservoir Road - Condo View on map
Completed in 2015, Archipelago is a 99-year leasehold executive condominium that is located at 0 Bedok Reservoir Road in District 16, which is one of the sought-after districts in Singapore. It is conveniently located between Bedok and Kembangan MRT station. It consists of 577 units.

Archipelago is a stunning residential site that lies within a reservoir park. Awe-inspiring view of the Bedok Reservoir is certainly a refreshing sight to behold, especially for adults who are constantly bombarded in today's modern fast-paced society. The developer of Archipelago aspired to build 'a home in a park, a park in a home'.  

It boasts of facilities and amenities, which includes BBQ Terrace, Swimming Pool, Jacuzzi Pool, Green Sanctuary, Gymnasium, that allow residents to slow down and indulge in self-fulfilling activities. In addition, friends and families can be invited over to engage in barbecue parties for a wholesome community time. Archipelago provides you with a great social experience within the comforts of your home.

Residents can unwind through a stroll, or even find haven in supermarkets such as Fairprice @ Bedok Reservoir and Sheng Siong @ Bedok Reservoir Market. You can also head down to Bedok Point, for shopping, eating, and other recreational activities. 

Fear not, if you are worried about the convenience and accessibility of the place, for there are major arterial roads nearby such as PIE and KPE, and numerous schools of varying levels occupy the area around the condo. This includes prominent schools such as Damai Primary School, United World College, Temasek Polytechnic and the Singapore University of Technology and Design. Damai Primary School is literally a stone's throw away as it is only 300m away from the condo itself! Moreover, the proximity of international schools entails that there would not be a lack of rental demand from international tertiary students looking for a residence.
Read More 
Overview
| | |
| --- | --- |
| Completed At: | 2016 (4 years) |
| Tenure: | 99 years |
| Project Size: | Medium (577 units) |
Schools nearby to Archipelago
Photo Gallery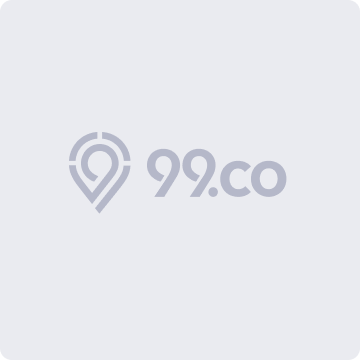 Active Listings
As of Oct 25, 2020, there are a total of 66 active listings for rent and sale at Archipelago.
Floor Plans
A
526 sqft
1 Bed - 1 Bath
AG
526 sqft
1 Bed - 1 Bath
B2
826 sqft
2 Bed - 2 Bath
B3
826 sqft
2 Bed - 2 Bath
BGa
826 sqft
2 Bed - 2 Bath
BGb
826 sqft
2 Bed - 2 Bath
BGc
826 sqft
2 Bed - 2 Bath
C
982 sqft / 91 sqm
2 Bed - 2 Bath
D1
1,188 sqft
3 Bed - 3 Bath
D2
1,188 sqft
3 Bed - 3 Bath
DGa
1,188 sqft
3 Bed - 3 Bath
DGb
1,188 sqft
3 Bed - 3 Bath
DGc
1,188 sqft
3 Bed - 3 Bath
E1
1,404 sqft
3 Bed - 3 Bath
E2
1,404 sqft
3 Bed - 3 Bath
EG
1,404 sqft
3 Bed - 3 Bath
F1
1,664 sqft
4 Bed - 4 Bath
F2
1,664 sqft
4 Bed - 4 Bath
FG
1,664 sqft
4 Bed - 4 Bath
G1
2,411 sqft
5 Bed - 5 Bath
G2
2,411 sqft
5 Bed - 5 Bath
G3
2,411 sqft
5 Bed - 5 Bath
G4
2,411 sqft
5 Bed - 5 Bath
G5
2,411 sqft
5 Bed - 5 Bath
PH1
2,144 sqft
4 Bed - 5 Bath
PH2a
2,144 sqft
4 Bed - 5 Bath
PH2b
2,144 sqft
4 Bed - 5 Bath
PH3
2,577 sqft
5 Bed - 5 Bath
PH4a
2,577 sqft
5 Bed - 5 Bath
PH4b
2,577 sqft
5 Bed - 5 Bath
PH5
2,577 sqft
5 Bed - 5 Bath
PHLOFTa
1,344 sqft
2 Bed - 3 Bath
PHLOFTb
1,344 sqft
2 Bed - 3 Bath