Who is it suitable for?
Kensington Square is a perfect choice if you are looking for:
A mixed-use development near Bartley MRT Station
Over 50 stores downstairs for daily convenience
Singles and small families' housing in the Hougang neighbourhood
Close proximity to Lorong Halus Industrial Park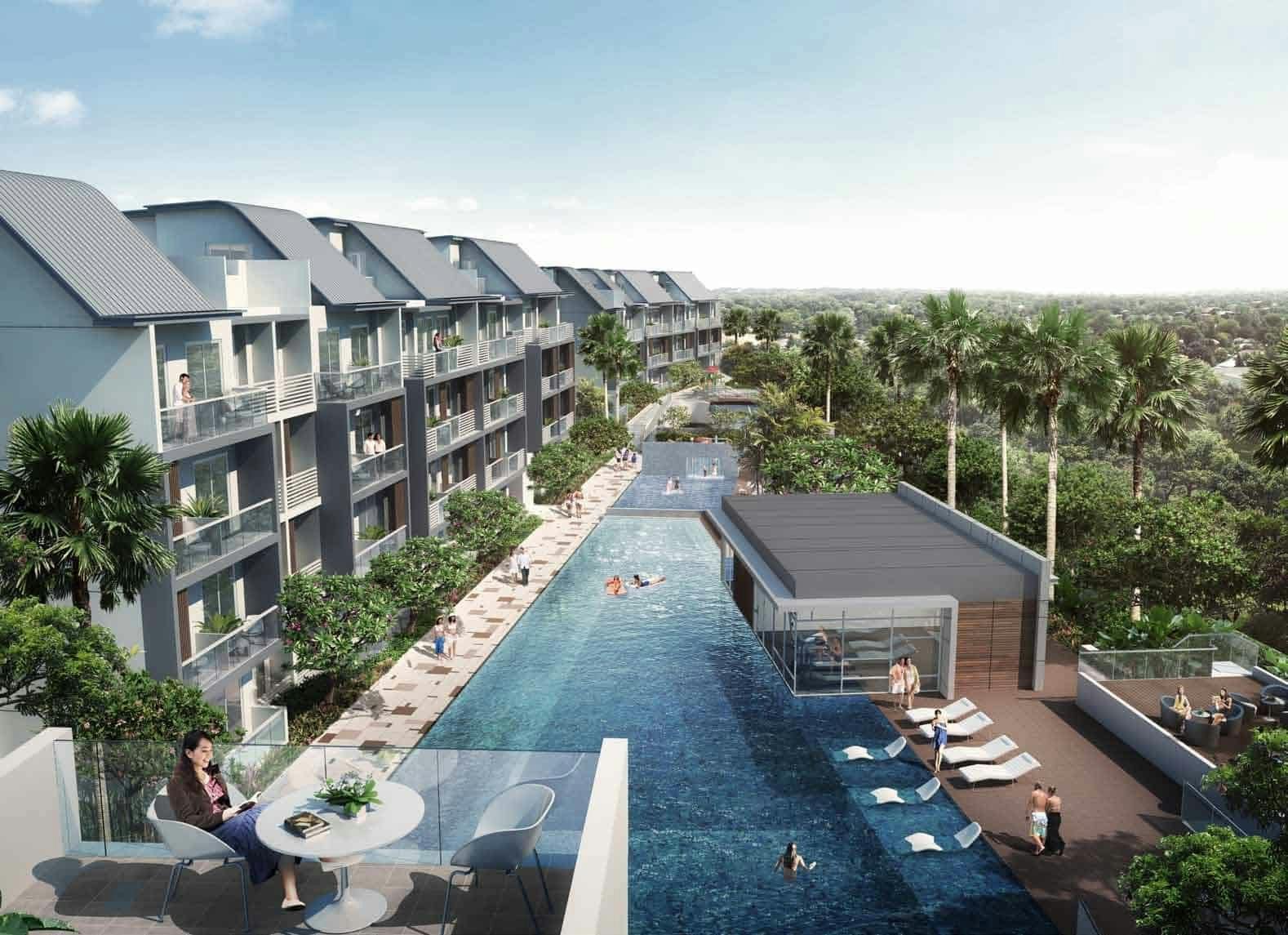 Located in the heart of Bartley, precisely at 2 Jalan Lokam, Kensington Square is a mixed-use development with a total of 141 residential units. The condominium is five storeys high with various floorplan layouts ranging from one to three bedrooms. 
Kensington Square comes with 57 commercial units, including a supermarket where residents can shop for their grocery needs. A plethora of retail and dining choices are available for residents at their doorstep. Furthermore, the full suite condominium is equipped with numerous facilities, such as a swimming pool, indoor gymnasium, and BBQ pavilion.
Accessibility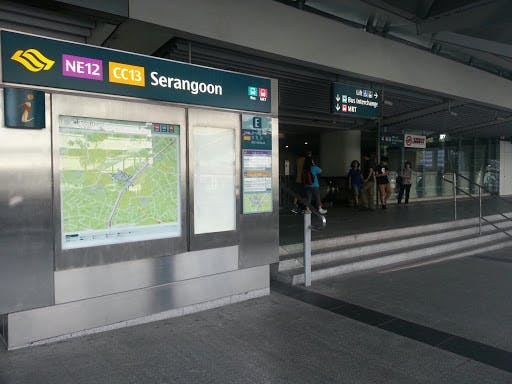 Kensington Square is serviced by Bartley MRT Station, a 7-minute walk from the condominium. Connecting to the Circle Line, residents benefit from short commutes to major areas like Bishan, Dhoby Ghaut, and Marina Bay. 
Moreover, Bartley station is only one stop away from Serangoon MRT Interchange which connects to the North-East Line. Therefore, residents will be connected to areas like Harbourfront, Little India, and Punggol as well. 
Drivers will also enjoy the short travelling time; Kensington Square is located near major roads and expressways like PIE, TPE, KPE, CTE, and Bartley-Tampines viaduct link. Thus, areas like Orchard, Bugis, and the Central Business District will be highly accessible. 
Nearby Amenities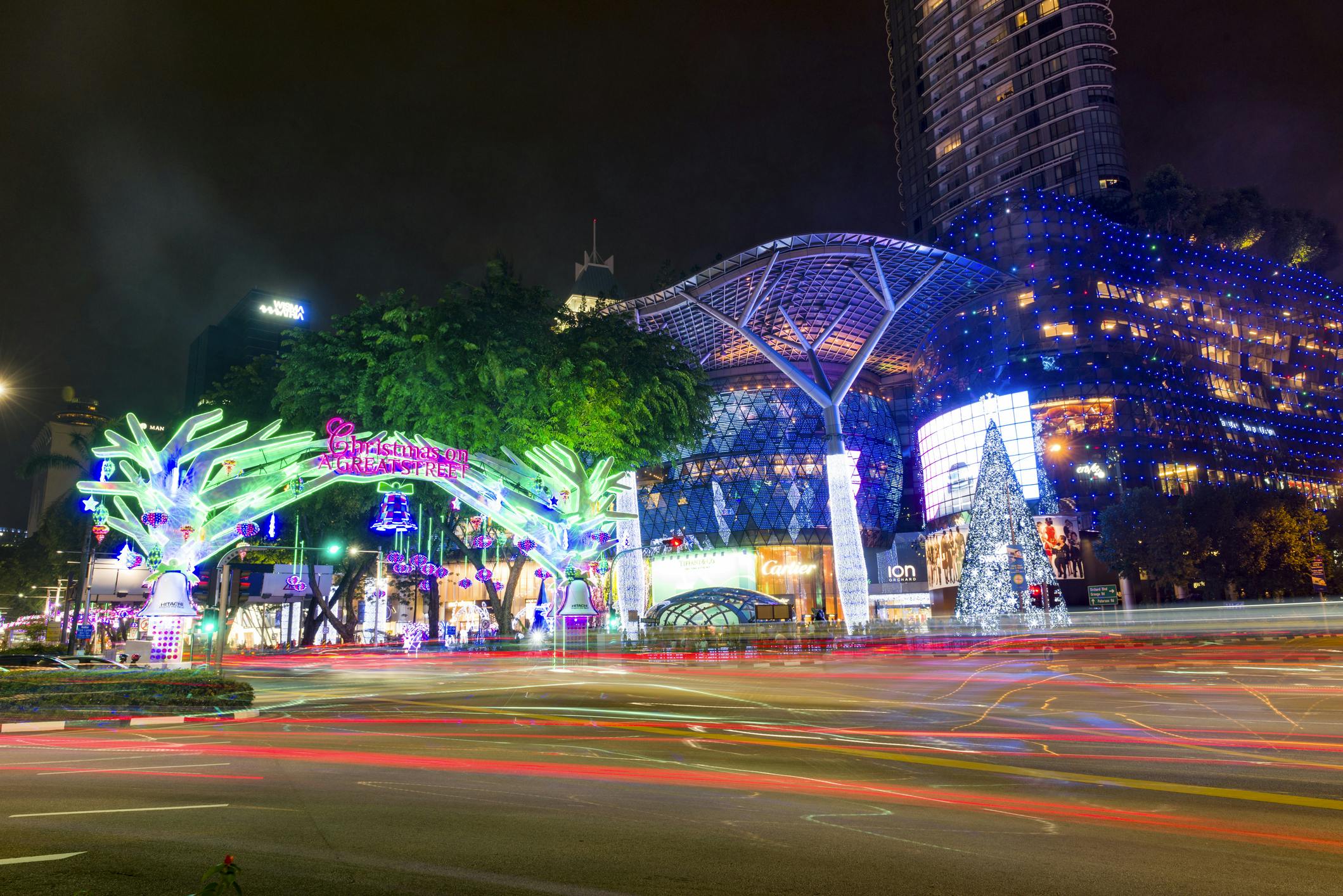 Residents will enjoy seamless connectivity to a world of convenience. Like other condominium developments in the area such as Botanique at Bartley and The Minton, Kensington Square offers a peaceful environment near the lively and vibrant city of Serangoon. 
Moreover, Lorong Halus Industrial Park is located just 2 kilometres away from Kensington Square. Residents will have new job opportunities in this major employment centre in the North-East Region.
Shopping Centres Near Kensington Square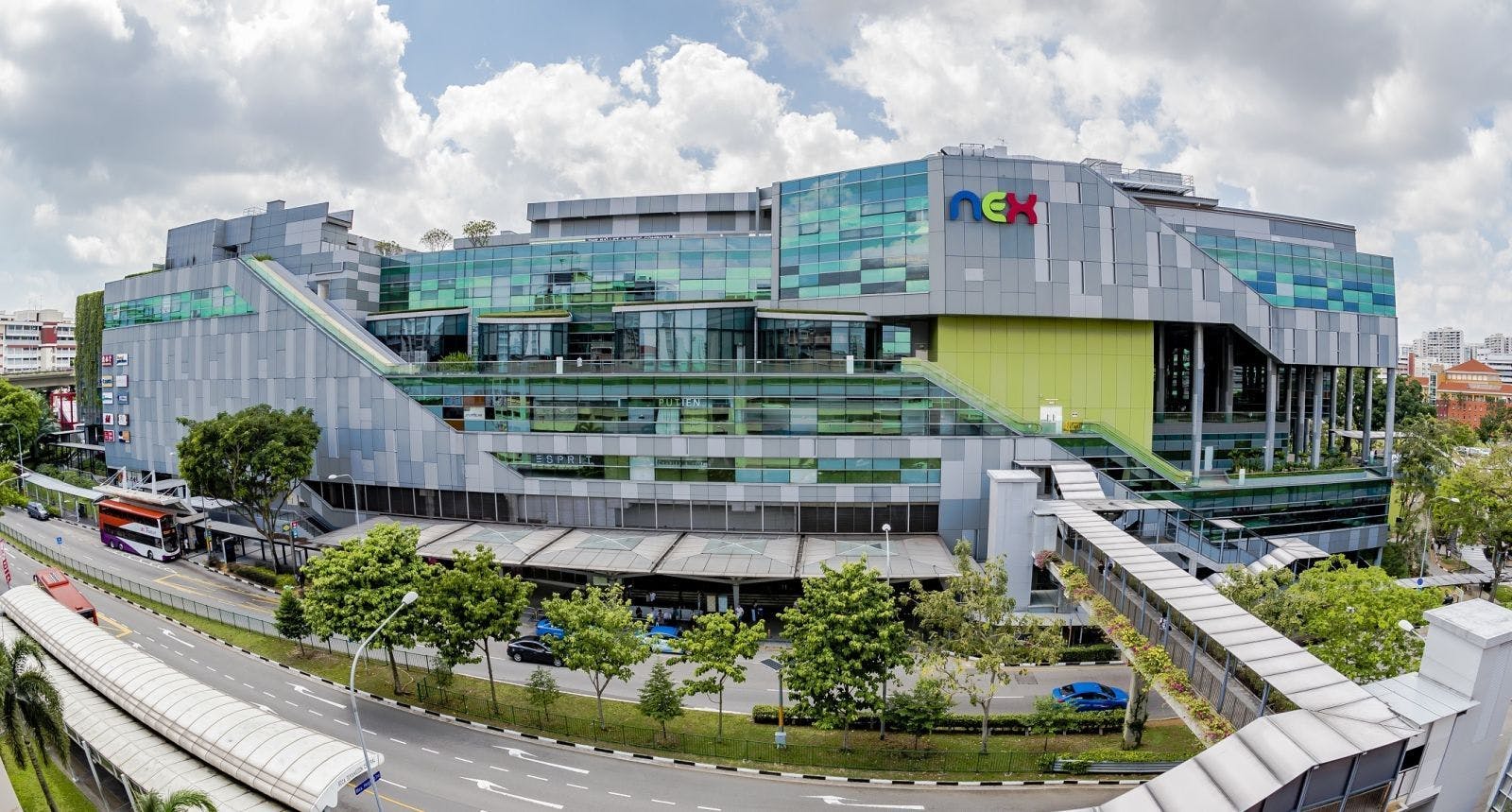 NEX is a popular mall amongst residents in Hougang, Serangoon, and the surrounding neighbourhoods. Located just a 10-minute drive from Kensington Square, NEX offers a full shopping experience. It has an impressive tenant mix, thus you can find almost anything you need in this mall.
With a total retail space of 600,000 sq ft containing 385 shops, several of the major tenants are Uniqlo, H&M, NTUC FairPrice Xtra hypermarket, Cold Storage supermarket, Shaw Theatres cinema, Food Junction and Food Republic. Do check the mall's website to get the most updated list of the stores.
Here is a list of shopping centres near Kensington Square:
18 Tai Seng (1.5km)
The Promenade @ Pelikat (1.6km)
NEX (2km)
Heartland Mall Kovan (2.4km)
Macpherson Mall (2.5km)
Hawker Centres Near Kensington Square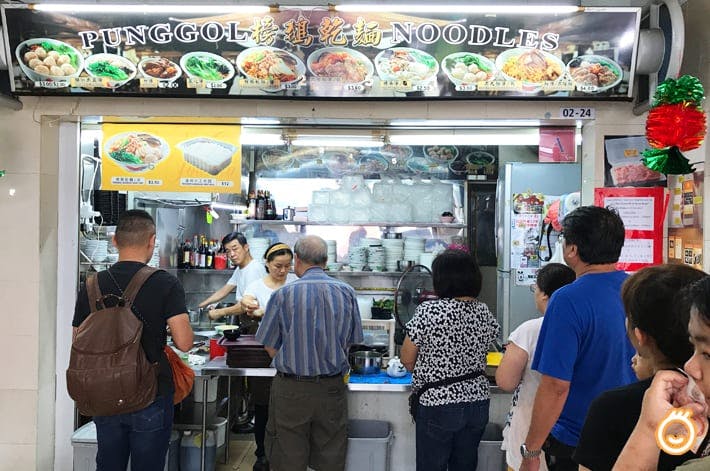 With plenty of eateries surrounding Kensington Square, dining out will be fuss-free and convenient. Some notable food places within a 10-minute drive include FUZE by Blend It Up Casual Dining, Nakhon Kitchen, and nomVnom. 
If you prefer the hawker centres, the locale offers numerous options for that too! You can head to Hougang 105 Hainanese Village Centre located a short drive away from Kensington Square. It offers a wide choice of delicious local food such as braised duck rice, wanton mee, nasi lemak, bak kut teh, and many other hawkers. 
Serangoon 304 Kopi Point is also a nice place to go when you would like to get some hearty and affordable meals. This hawker centre in Serangoon has quite a lot of popular stalls. They have a huge range from fish soup to char siew rice and ban mian. On top of that, you could get a bite at any time of day and night!
Here is a list of hawker centres near Kensington Square:
Hougang Hainanese Village Centre (1.5km)
Kovan 209 Market & Food Centre (2.3km)
Serangoon 304 Kopi Point (2.7km)
Circuit Road Market & Food Centre (3km)
Schools Near Kensington Square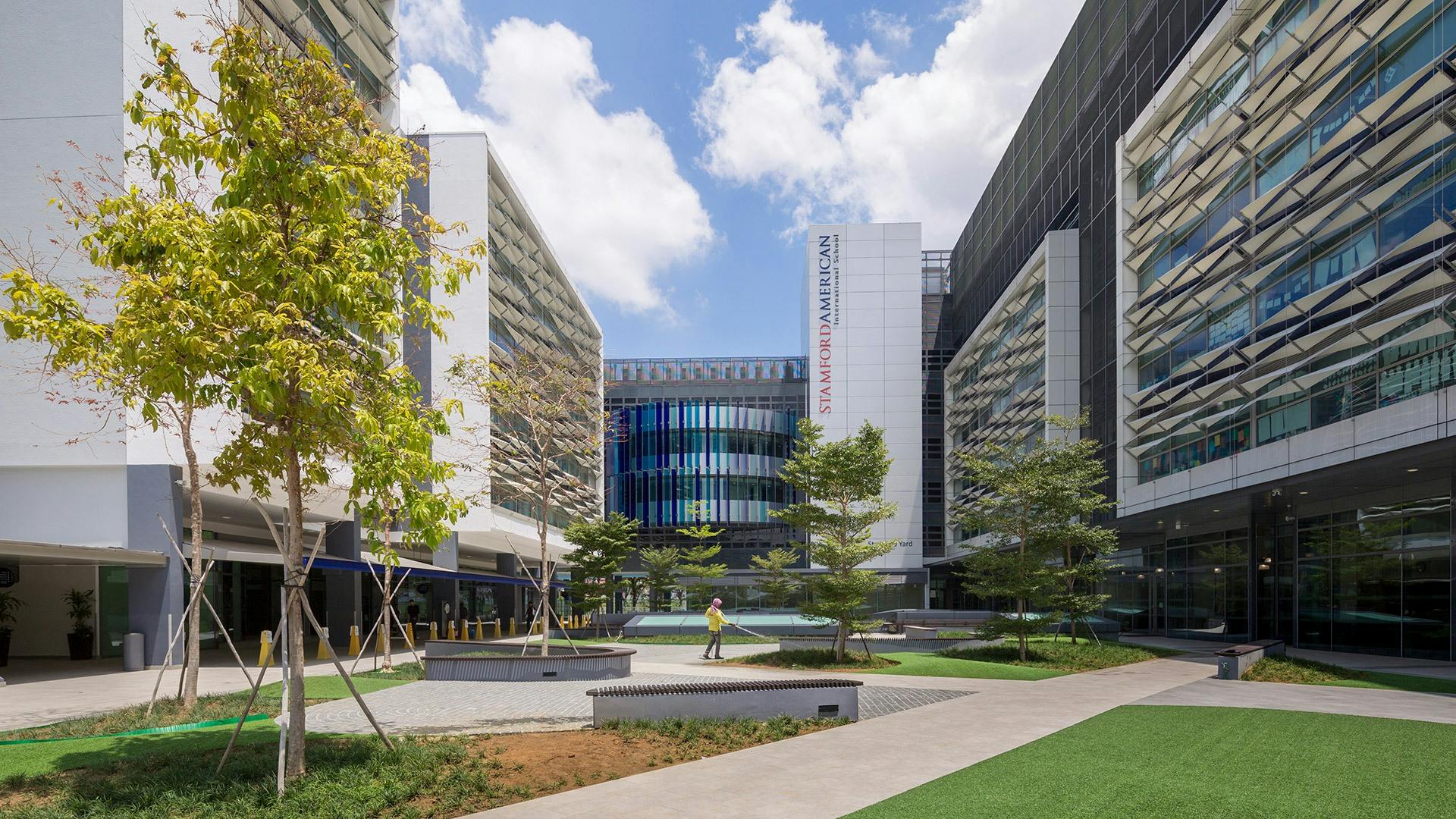 There are numerous schools near Kensington Square that can make the development an ideal home for families with young children. Maris Stella High School, Bartley Secondary School, and St Gabriel's Secondary School are among the nearby educational facilities. 
On top of that, if you are interested in international schools, there is Stamford American International School located just 2.4 kilometres away from Kensington Square. International students from more than 70 countries learn together at Stamford American campuses.
The Woodleigh Campus and Chuan Lane Campus welcome students from nursery level to grade 12. The campuses are conveniently linked by a shuttle bus service, making their unique facilities accessible to both parents and students.
Here is a list of schools near Kensington Square:
Maris Stella High School (1km)
Bartley Secondary School (1.2km)
St Gabriel's Secondary School (1.4km)
Paya Lebar Methodist Girls' School Primary (1.5km)
Paya Lebar Methodist Girls' Secondary School (1.6km)
Yuying Secondary School (1.8km)
Xinghua Primary School (1.9km)
Cedar Primary School (2.3km)
Stamford American International School (2.4km)
Cedar Girls' Secondary School (2.5km)
Canossian School (3.2km)
St Margaret's Primary School (3.2km)
Holy Innocents' Primary School (3.4km)
Libraries Near Kensington Square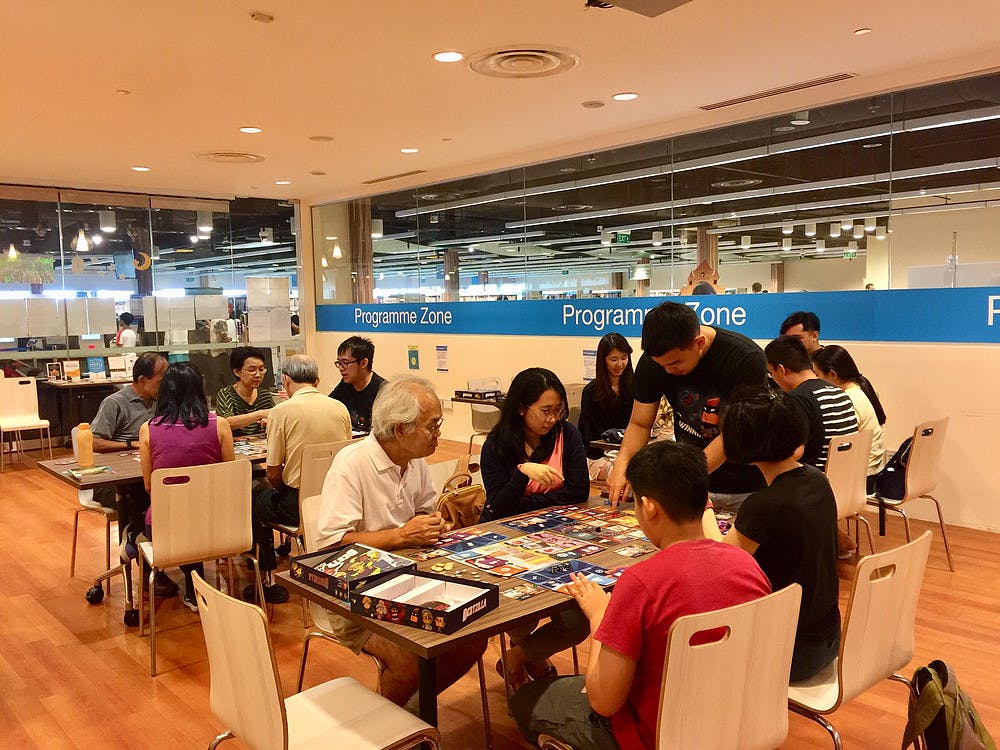 Serangoon Public Library, located on the rooftop of NEX, houses more than 180,000 items including books, magazines, and audio-visual materials. With a selection that includes popular fiction and information books, Serangoon Public Library caters to the community around Serangoon and Hougang. 
The unique thing about the library is that you can join a board game group there! This programme promotes learning and social bonding through play. Facilitated by the Singapore Boardgames Meetup group, the meeting is conducted once every two months. It is suitable for teens, adults, and older children with their parents. 
Sports Centres Near Kensington Square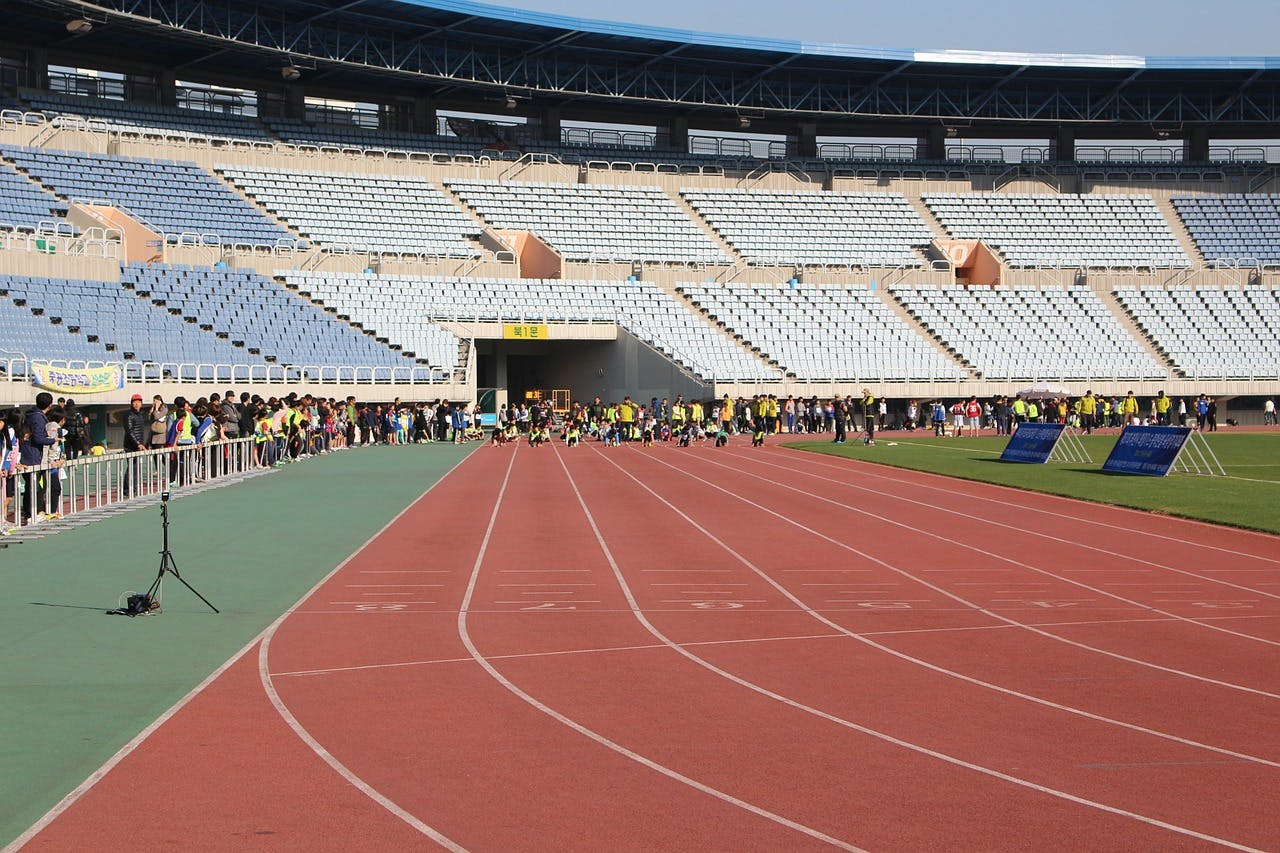 Apart from shopping, dining and all the entertainment, residents can also enjoy a myriad of sporting activities near Kensington Square. Singapore Sports Hub is only a 10-minute drive away. There, residents can participate in aquatic programmes, and fitness classes and even rent kayaks to paddle in the Kallang Basin.
Head to Serangoon Sports Centre or Kovan Sports Centre for a closer-to-home option. Located within a 2-kilometre radius of Kensington Square, these sports centres offer lots of sports such as futsal, archery tag, dodgeball, touch rugby, etc.
Alternatively, head to Serangoon Gardens Country Club (a 13-minute drive), which has a wide range of activities to choose from. Some include tennis, swimming, and martial arts. Immerse in the community life by participating in sporting and other social activities.
Parks Near Kensington Square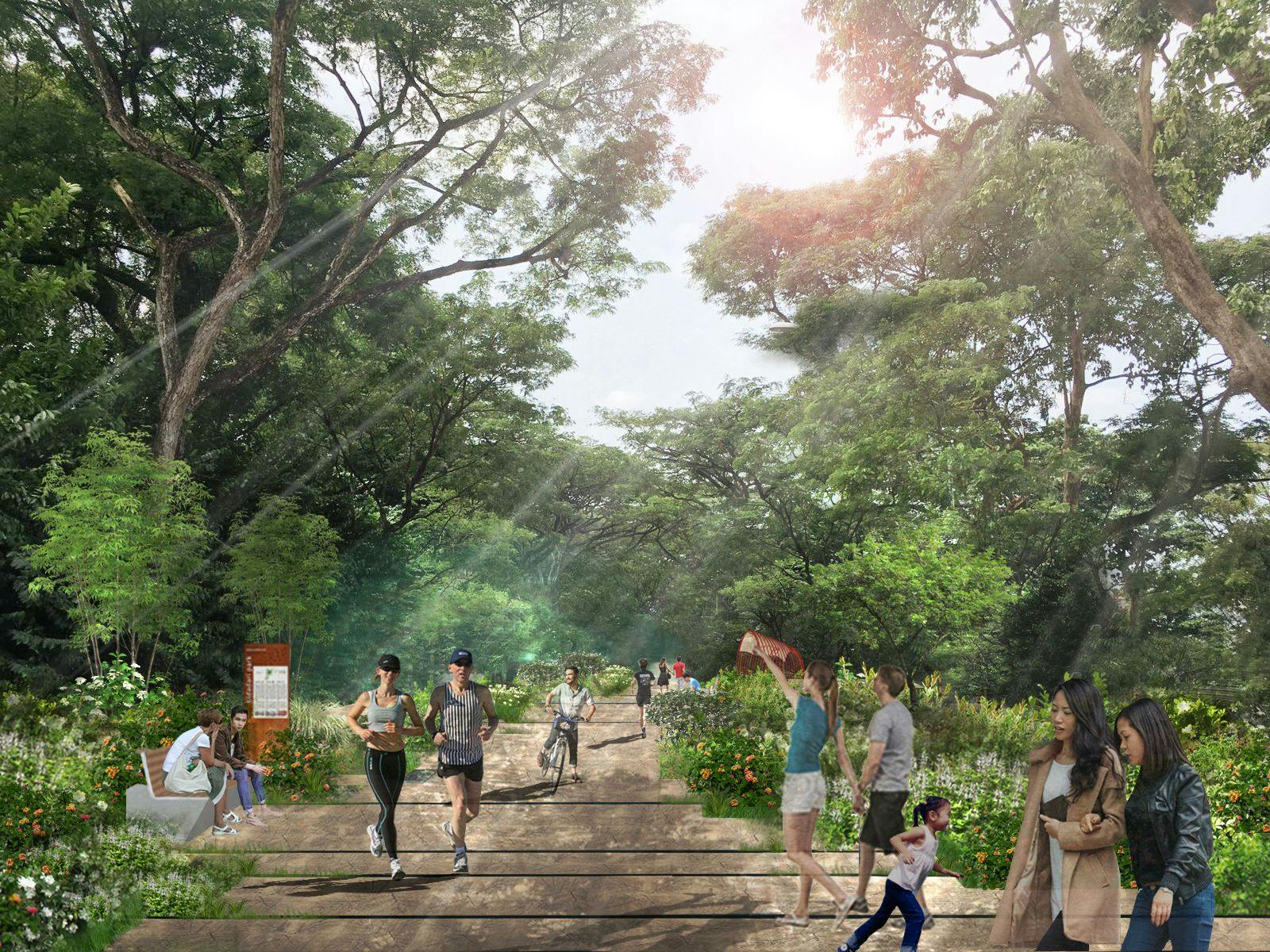 Bunga Rampai Park, Maplewood Park, Aroozoo Park, Serangoon Sunshine Park, and many others are all located in the vicinity for residents wanting to get some fresh air and nice scenery. What's more, the upcoming Bidadari Park is also close by. 
Bidadari Park will be a haven for bird lovers and nature enthusiasts. Inspired by the structure of bird's nests, the park features observation decks, viewing sheds, and pavilions that are scattered around. Watching migratory birds at Bidadari Park will be such an amazing experience for anyone. 
Here is a list of parks around Kensington Square:
Bunga Rampai Park (1km)
Maplewood Park (1.4km)
Hougang Ave 1 Park (1.6km)
Aroozoo Park (1.6km)
Serangoon Sunshine Park (1.6km)
Surin Avenue Park (1.7km)
Bidadari Park (2km)
Places of Worship Near Kensington Square
Searching for a place of worship is no problem for residents of Kensington Square. Muslims can easily access Masjid Haji Yusoff Mosque nearby. The nearest church, Bethany Independent-Presbyterian Church, located along Upper Paya Lebar Road is only 450 metres away.
As for Buddhist temples, the closest one is Lian Chee Kek Buddhist Temple, located along Paya Lebar Crescent. You can find Taoist and Hindu temples as well in the area. Here is a list of places of worship within a 3-kilometre radius of Kensington Square:
Bethany Independent-Presbyterian Church (450m)
Lian Chee Kek Buddist Temple (500m)
Kancanarama Buddist Temple (600m)
Bartley Christian Church (800m)
New Life Christian Church (850m)
Chin Fook Temple (1.4km)
Jin Long Si Temple (1.6km)
Masjid Haji Yusoff (1.6km)
Church of Punggol Sengkang (1.6km)
Living Stones Church (1.6km)
Hong San Temple (2.7km)
Masjid Alkaff Upper Serangoon (2.9km)
Sri Muneswarar Peetam (3km)
Hospitals Near Kensington Square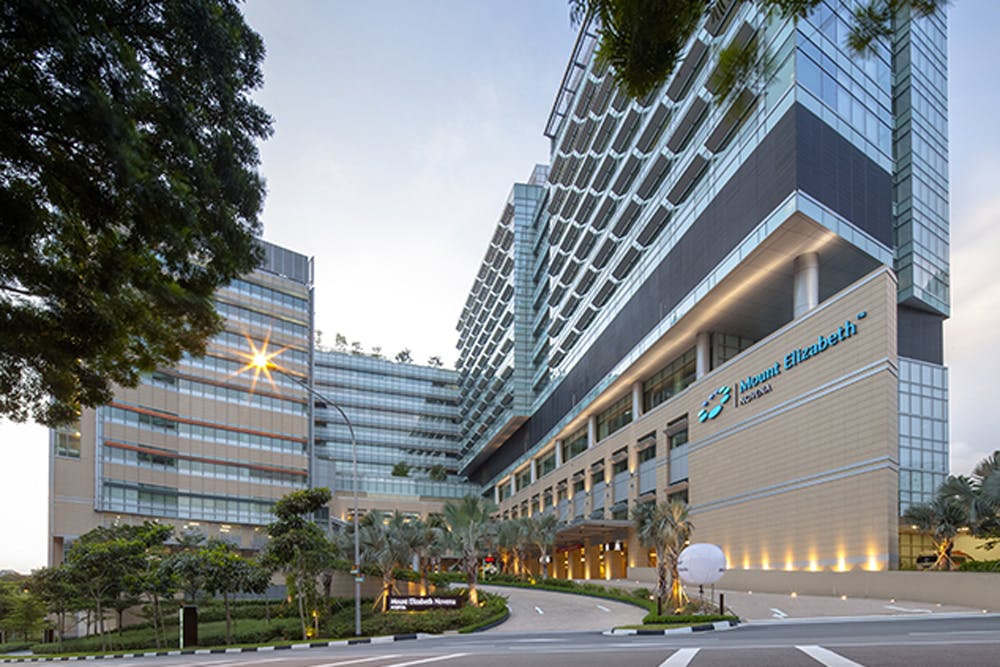 There are two full-facility hospitals located a short drive away from Kensington Square, namely Mount Elizabeth Novena Hospital and Tan Tock Seng Hospital. Tan Tock Seng Hospital has 45 clinical and Allied Health departments, and 16 specialist centres. Rest assured it is the place to go for any medical emergencies. 
As for Mount Elizabeth Novena Hospital, it features more than 250 specialist physician suites and provides tertiary medical treatments. Mount Elizabeth Novena Hospital also serves as a rehabilitation centre for occupational therapy, physiotherapy, speech therapy, and immunology.
While a full-facility hospital might be too far away from home, you can also access closer medical clinics around Kensington Square. Here is a list of medical facilities near the development:
Kong Kian Clinic (1km)
Medora Clinic and Surgery (1.2km)
Sterling Clinic & Surgery (1.2km)
Drs Lim & Chan Clinic (1.2km)