North Park Residences
District 27 - 15 Yishun Central 1 - Condo View on map
North Park Residences is a 99-year leasehold condominium development located at 15 Yishun Central 1 in District 27. Expected to be completed in 2020 it stands 10 storeys tall and comprises a total of 920 units. It is within walking distance to MRT station Yishun which provides residents easy access to other areas of Singapore.

Condo facilities at North Park Residences includes pool deck, fitness corner, swimming pool, bbq, parking, security.

For young couples or families with children, North Park Residences is also close to schools like Yishun Town Secondary School, Jiemin Primary School. If you're wondering about what you can do around the area, residents can head to nearby supermarkets like Sheng Siong - Yishun Central 925 Supermarket, FairPrice - Yishun Mrt for groceries and household products. Never worry about your health emergencies or regular health checkups with access to nearby clinics such as Regional Patientcare Medical Group Pte Ltd (Yishun Central Branch), Pinnacle Dental Group.

If you require post office services, you can head to Yishun Central Post Office. Also, if you need banking services, you can head to POSB - Yishun Central Branch, Maybank - Yishun.

For your lesiure and entertainment, head down to the local park - Yishun Park to enjoy some fresh air

In addition, North Park Residences is within driving distance to Orchard Road, Singapore's popular shopping area, is a 25 mins drive away.
Read More 
Overview
| | |
| --- | --- |
| Completed At: | 2020 |
| Tenure: | 99 years |
| Project Size: | Medium (920 units) |
MRT Stations nearby to North Park Residences
Schools nearby to North Park Residences
Yishun Town Secondary School
Photo Gallery
Active Listings
As of Nov 28, 2020, there are a total of 101 active listings for rent and sale at North Park Residences.
What's nearby North Park Residences?
Shopping and Entertainment
If entertainment options are a high priority on your list of factors when considering which condo unit to purchase, then North Park Residences is by far the biggest draw for you. Being built on top of the iconic Northpoint City, North Park Residents will have their hands full with this mall. As the largest mall in the north of the island, it boasts more than 400 retail and dining options and is stock full of everything you will need or want.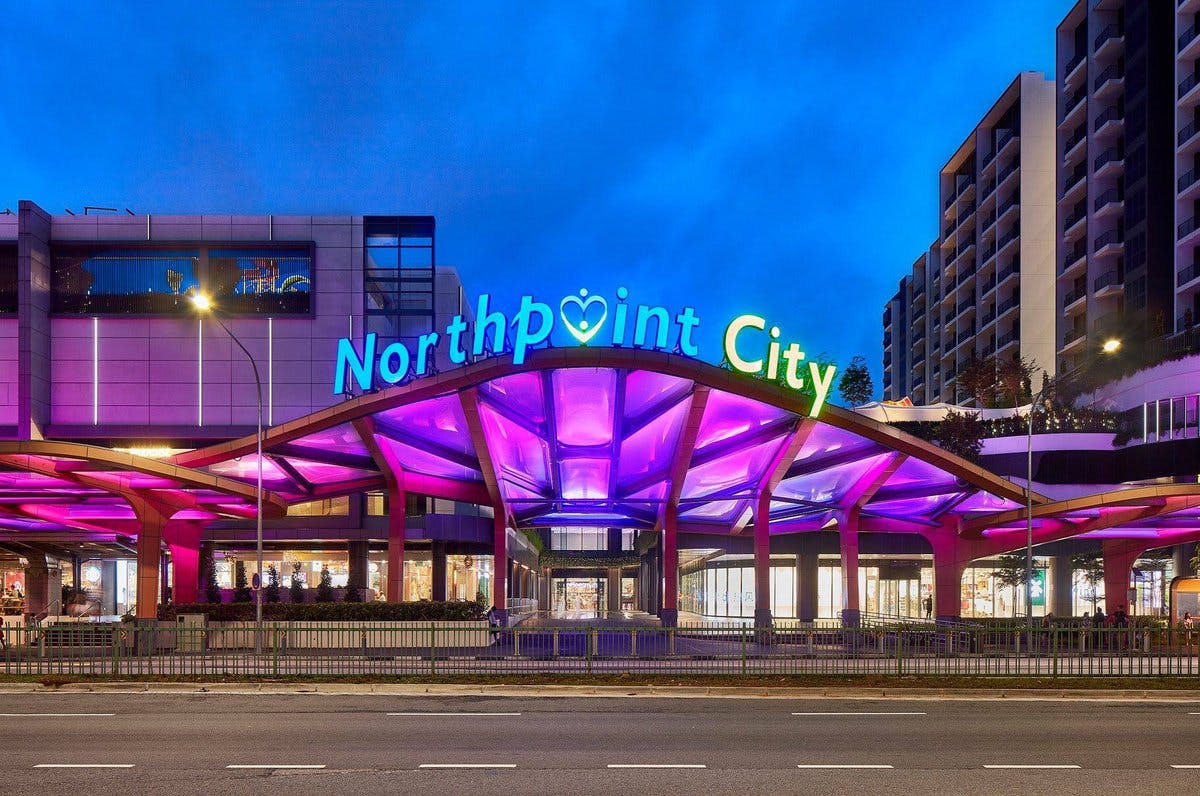 A hundred metre from North Park, there is Yishun 10 which houses GV Yishun and a few other dining establishments. Moreover, one of the top chains of 24-hour convenience stores, Cheers, is on Yishun Ave 5, meaning you will know where to go if you need anything urgently in the middle of the night.
Schools
North Park Residences is one of the condos in Yishun that provides parents with plentiful options regarding their children education. Within walking distance, you will find Yishun Town Secondary School, Yishun Secondary School, North View Secondary School, Jiemin Primary School, Peixin Primary School, and Yishun Junior College.
Other nearby educational institutions include Ahmad Ibrahim Primary School, Yishun Primary School, Chongfu School for primary schools; Ahmad Ibrahim Secondary School, Northland Secondary School, Chung Cheng High School for secondary education; and ITE College Central and International GEMS World Academy for post-secondary.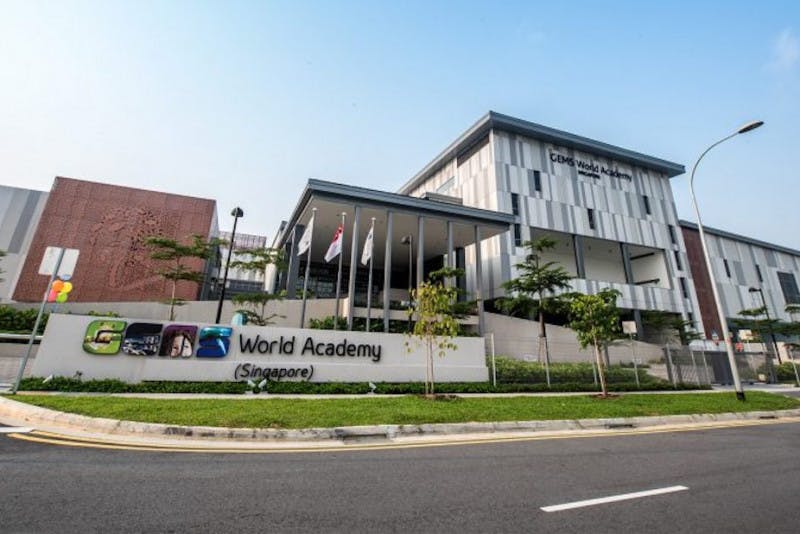 Analyzing the  North Park Residences floor plan, with up to 5 bedroom options, North Park Residences caters to both small and medium-sized families. Combined with quality education around the area, North Park makes the most suitable environment to raise children and start a family.
Sports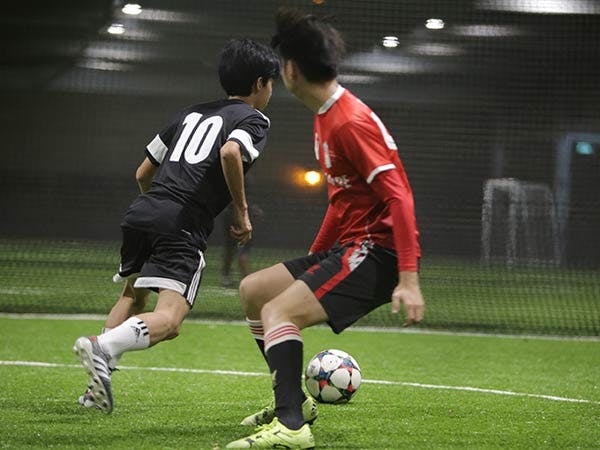 As for sports enthusiasts, the good news is that you can reach Futsal Arena Yishun on 32 Yishun Central 1 with only a 5-minute drive. 5 Yishun futsal courts and 3 basketball courts can be found there along with other facilities such as showering facilities and a public car park that provides convenience for those who seek to use the facilities.
Green Spaces and Parks
Specially designed to create a paradise of unique experiences, the North Park Residences site plan showcases 10 coves nestled in 3 gardens. Waterfall Garden, Fountain Garden, and Springwater Garden span across a recreational deck with approximately 200,000 square feet, equivalent to the combined size of 2 football fields. Rest assured that this is unique to North Park Residences as no other condo in Yishun can offer this much of green spaces for its residents.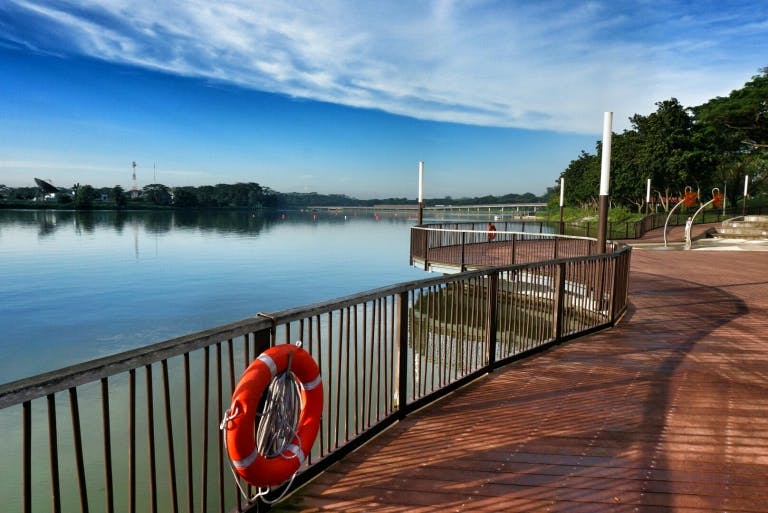 What's more, healthy active living for the entire family is guaranteed in North Park Residences with the easy access it provides to several nearby parks. Places you could visit to take in nature include Bottle Tree Park, Yishun Park, and the Lower Seletar Reservoir, among others. The Springleaf Nature Park around the Central Catchment Nature Reserve located at Nee Soon Road & Upper Thomson Road can also be a good choice to spend quality time with family and friends around the weekends. 
Yishun has been slated for many new developments, including more new parks and nature spots. Considering that North Park Residences stands in one of the city's prime locations, these new parks and nature spots are definitely a strong point of consideration for future residents of the development.
Floor Plans
A1
431 sqft / 40 sqm
1 Bed - 1 Bath
A1H
570 sqft / 52 sqm
1 Bed - 1 Bath
A1P
452 sqft / 41 sqm
1 Bed - 1 Bath
AS1
549 sqft / 51 sqm
1 Bed - 1 Bath
AS1H
786 sqft / 73 sqm
1 Bed - 1 Bath
AS1P
549 sqft / 51 sqm
1 Bed - 1 Bath
AS2
560 sqft / 52 sqm
1 Bed - 1 Bath
AS2H
689 sqft / 64 sqm
1 Bed - 1 Bath
AS2P
560 sqft / 52 sqm
1 Bed - 1 Bath
B1
624 sqft / 57 sqm
2 Bed - 1 Bath
B1H
786 sqft / 73 sqm
2 Bed - 1 Bath
B1P
657 sqft / 61 sqm
2 Bed - 1 Bath
B2
700 sqft / 65 sqm
2 Bed - 2 Bath
B2H
872 sqft / 81 sqm
2 Bed - 2 Bath
B2P
732 sqft / 68 sqm
2 Bed - 2 Bath
B2a
700 sqft / 65 sqm
2 Bed - 2 Bath
B2aH
872 sqft / 81 sqm
2 Bed - 2 Bath
B2aP
732 sqft / 68 sqm
2 Bed - 2 Bath
B2b
700 sqft / 65 sqm
2 Bed - 2 Bath
B2bH
872 sqft / 81 sqm
2 Bed - 2 Bath
B2bP
732 sqft / 68 sqm
2 Bed - 2 Bath
B2c
753 sqft / 69 sqm
2 Bed - 2 Bath
B2cH
926 sqft / 86 sqm
2 Bed - 2 Bath
B2cP
775 sqft / 71 sqm
2 Bed - 2 Bath
B3
732 sqft / 68 sqm
2 Bed - 2 Bath
B3H
915 sqft / 85 sqm
2 Bed - 2 Bath
B3P
775 sqft / 71 sqm
2 Bed - 2 Bath
BTR1
635 sqft / 58 sqm
2 Bed - 2 Bath
BTR1H
764 sqft / 70 sqm
2 Bed - 2 Bath
BTR1P
689 sqft / 64 sqm
2 Bed - 2 Bath
BTR2
624 sqft / 57 sqm
2 Bed - 2 Bath
BTR2H
786 sqft / 73 sqm
2 Bed - 2 Bath
BTR2P
646 sqft / 60 sqm
2 Bed - 2 Bath
C1
829 sqft / 77 sqm
3 Bed - 2 Bath
C1H
1,023 sqft / 95 sqm
3 Bed - 2 Bath
C1P
861 sqft / 79 sqm
3 Bed - 2 Bath
C2
829 sqft / 77 sqm
3 Bed - 2 Bath
C2H
1,023 sqft / 95 sqm
3 Bed - 2 Bath
C2P
861 sqft / 79 sqm
3 Bed - 2 Bath
C2a
872 sqft / 81 sqm
3 Bed - 2 Bath
C2aH
1,066 sqft / 99 sqm
3 Bed - 2 Bath
C2aP
936 sqft / 86 sqm
3 Bed - 2 Bath
C3
883 sqft / 82 sqm
3 Bed - 2 Bath
C3H
1,076 sqft / 99 sqm
3 Bed - 2 Bath
C3P
926 sqft / 86 sqm
3 Bed - 2 Bath
C4
969 sqft / 90 sqm
3 Bed - 2 Bath
C4P
1,055 sqft / 98 sqm
3 Bed - 2 Bath
C4a
1,001 sqft / 92 sqm
3 Bed - 2 Bath
C4aH
1,227 sqft / 113 sqm
3 Bed - 2 Bath
CTR1
969 sqft / 90 sqm
3 Bed - 2 Bath
CTR1H
1,130 sqft / 104 sqm
3 Bed - 2 Bath
CTR1P
1,023 sqft / 95 sqm
3 Bed - 2 Bath
D1
1,098 sqft / 102 sqm
3 Bed - 3 Bath
D1H
1,259 sqft / 116 sqm
3 Bed - 3 Bath
D1P
1,152 sqft / 107 sqm
3 Bed - 3 Bath
D2
1,109 sqft / 103 sqm
3 Bed - 3 Bath
D2H
1,270 sqft / 117 sqm
3 Bed - 3 Bath
D2P
1,163 sqft / 108 sqm
3 Bed - 3 Bath
D3
1,184 sqft / 109 sqm
4 Bed - 3 Bath
D3H
1,485 sqft / 137 sqm
4 Bed - 3 Bath
D3P
1,227 sqft / 113 sqm
4 Bed - 3 Bath
D4
1,206 sqft / 112 sqm
4 Bed - 3 Bath
D4H
1,507 sqft / 140 sqm
4 Bed - 3 Bath
D4P
1,249 sqft / 116 sqm
4 Bed - 3 Bath
E1
1,432 sqft / 133 sqm
5 Bed - 4 Bath
E1H
1,744 sqft / 162 sqm
5 Bed - 4 Bath
E1P
1,485 sqft / 137 sqm
5 Bed - 4 Bath
Condos near North Park Residences