Orchard Boulevard GLS
Orchard Boulevard will welcome another new launch condominium in the precinct. The Urban Redevelopment Authority (URA) has released a Residential with Commercial at 1st Storey site at Orchard Boulevard for sale on October 17 under the 2nd half 2023 (2H2023) Government Land Sales (GLS) Programme. 
With a site area of 7,031.5 sqm and a maximum gross floor area of 24,611 sqm, the Orchard Boulevard GLS site can potentially yield about 280 residential units. The intended 99-year leasehold mixed-use development will be one of the few private condominiums in District 10 with direct access to MRT stations. 
Prime Location next to Orchard Boulevard MRT Station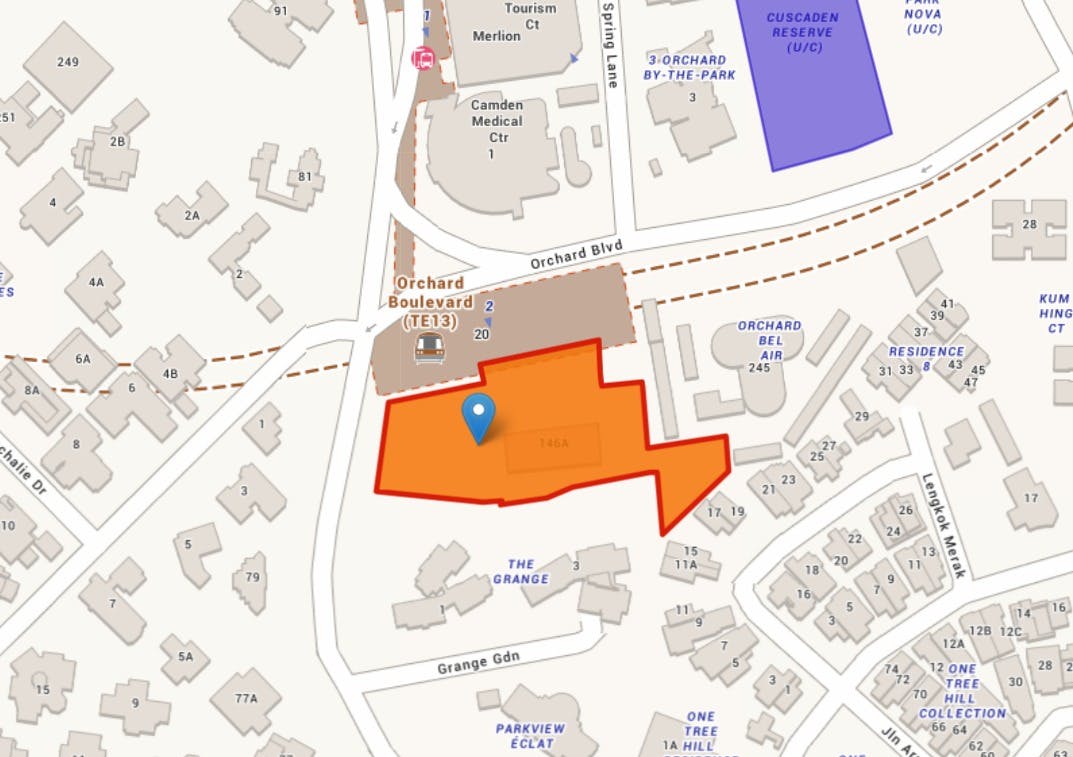 Orchard Boulevard GLS site map. Source: URA
Orchard Boulevard GLS site is next to Orchard Boulevard MRT Station on the Thomson-East Coast Line (TEL). Future residents planning to go car-free and minimise their carbon footprint will appreciate the next-door MRT station – going around Singapore with public transport will be seamless and hassle-free.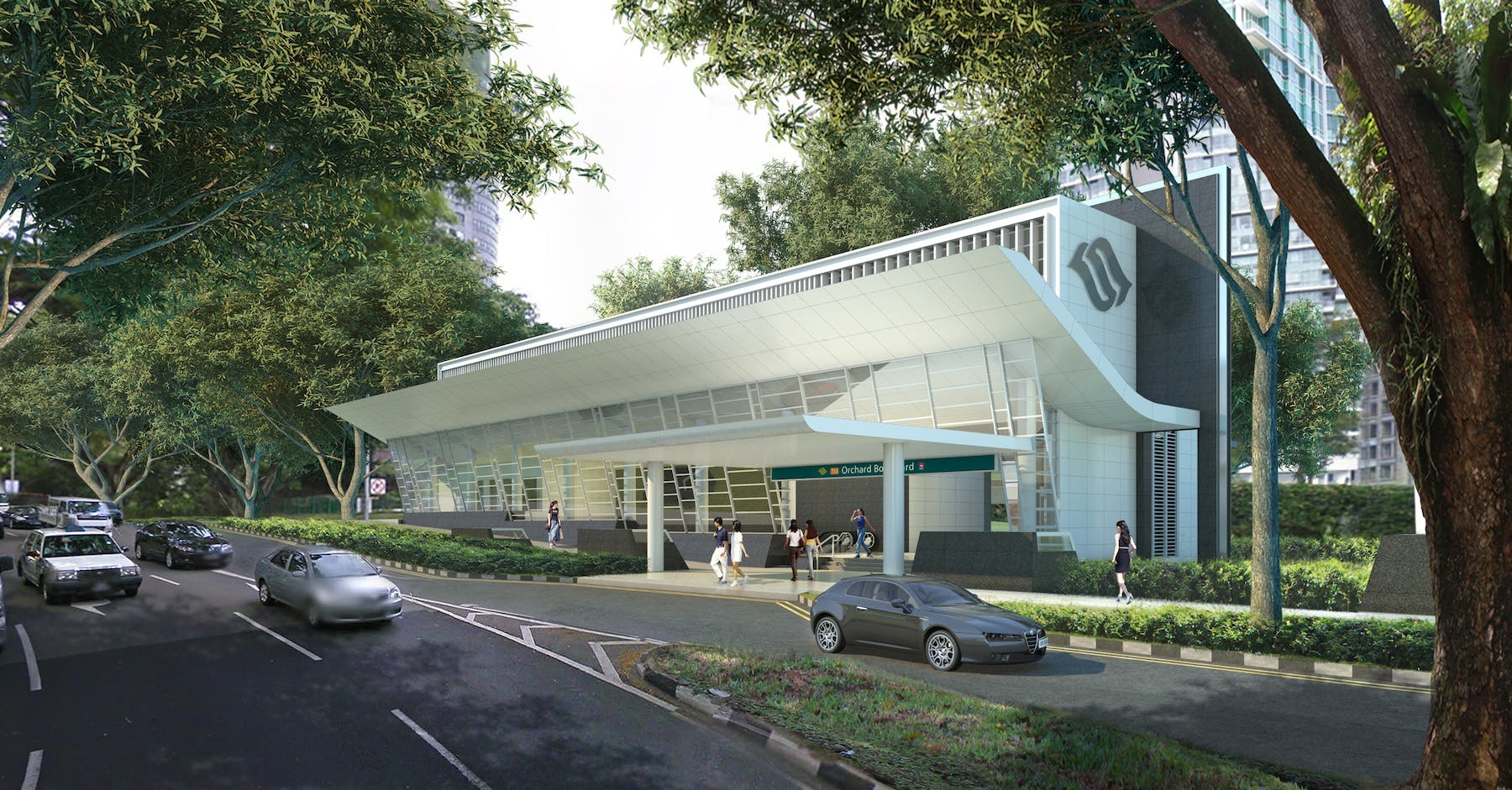 Artist's impression of Orchard Boulevard MRT Station
This new Orchard Boulevard condominium will be the kind of home that has it all. Orchard Boulevard itself is one of the most prestigious addresses in Singapore. This exclusive neighbourhood just off Orchard Road is known for its luxurious lifestyle, with abundant high-end shopping, dining, and entertainment options. The utmost convenience of the bustling city is on offer, along with a peaceful sanctuary to rest, away from the concrete jungle.
Shopping, Dining, and Entertainment in Orchard Boulevard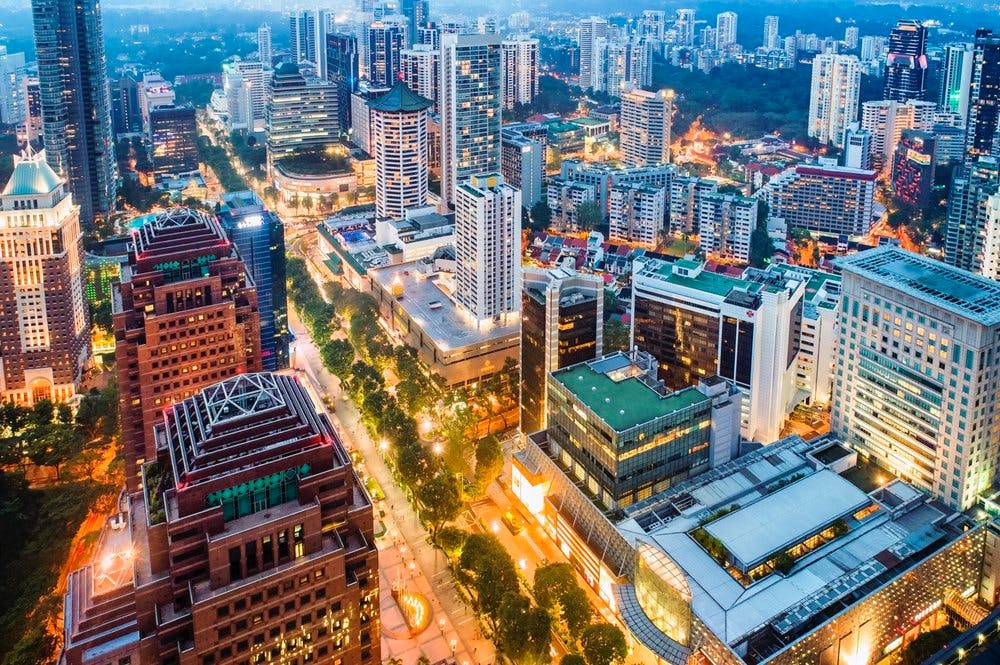 Bird view of Orchard Road at night
Top-tier shopping options are a stone's throw away for Orchard Boulevard residents. Whether you prefer luxury boutiques, department stores, or shopping centres, this lively neighbourhood boasts a plethora of retail choices. Among the popular shopping venues in the vicinity are ION Orchard, Takashimaya, and Paragon Shopping Centre.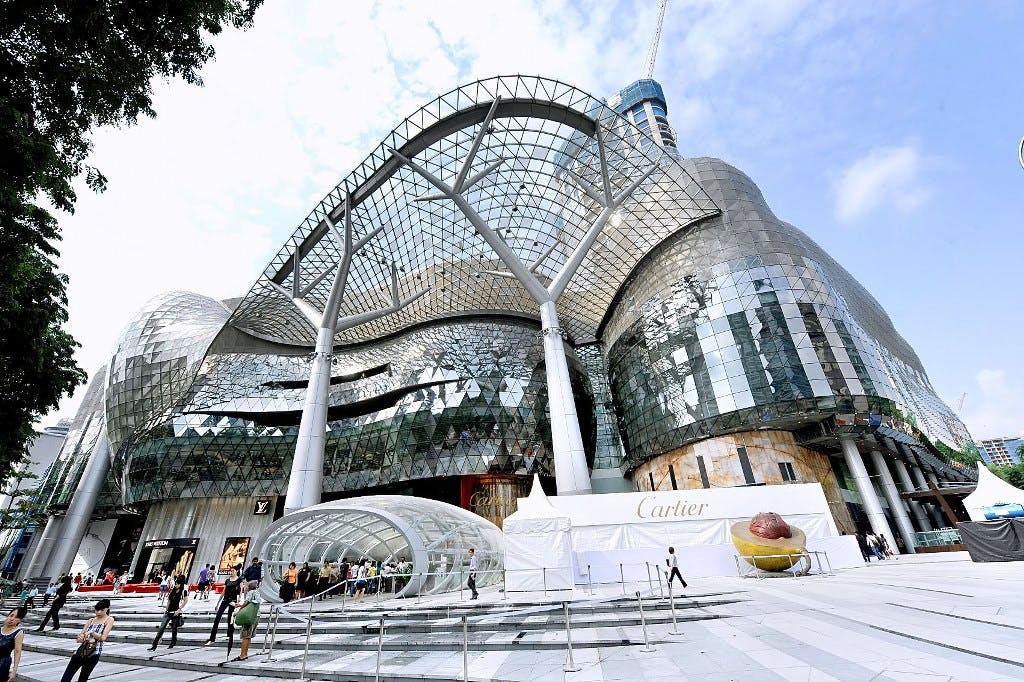 ION Orchard shopping mall
The neighbourhood is equally renowned for its diverse dining and entertainment offerings. From Michelin-starred eateries to local hawker centres, a variety of dining options caters to every palate and budget. Additionally, the area hosts numerous bars and clubs, establishing itself as a favoured nightlife destination.
Popular Schools near Orchard Boulevard GLS Site
Another advantage of living in the Orchard Boulevard condominium is its proximity to some of the best schools in Singapore. The neighbourhood is home to several prestigious schools, including Anglo-Chinese School (Barker Road) and Singapore Chinese Girls' School.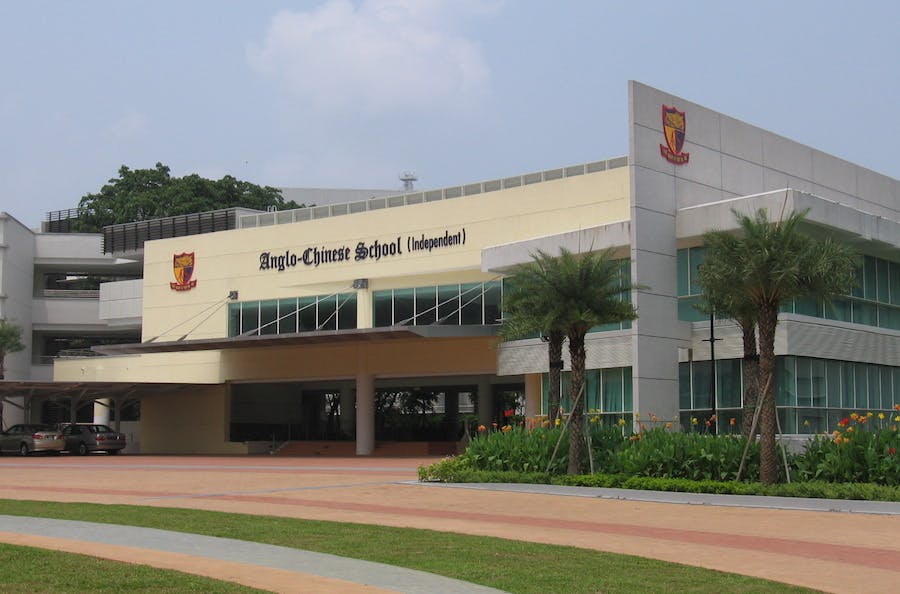 Anglo Chinese School
Due to a reform to the Ministry of Education's home-school distance programme, the distance between schools and residences will be measured during the Primary 1 registration exercise by calculating the shortest distance between a point around the school and the applicants' homes. This sure holds a huge concern in choosing family homes, but rest assured that residents of this new condominium in Orchard Boulevard will have more than enough options. 
These are the primary schools within a 1-2 km radius of the Orchard Boulevard GLS site:
Alexandra Primary School
Anglo-Chinese School (Junior)
Anglo-Chinese School (Primary)
Gan Eng Seng Primary School
Queenstown Primary School
River Valley Primary School
Singapore Chinese Girls' Primary School
Zhangde Primary School
Always be Close to Nature: Singapore Botanic Gardens
Singapore Botanic Gardens has always been a top star among recreational destinations in the country. It is a huge garden featuring many attractions with 5 gate entrances, and one of the gates is located on the nearby Nassim Road. It only takes approximately a 5-minute drive to get to the garden from the Orchard Boulevard GLS site – or one train stop via the MRT if you prefer to take public transport instead.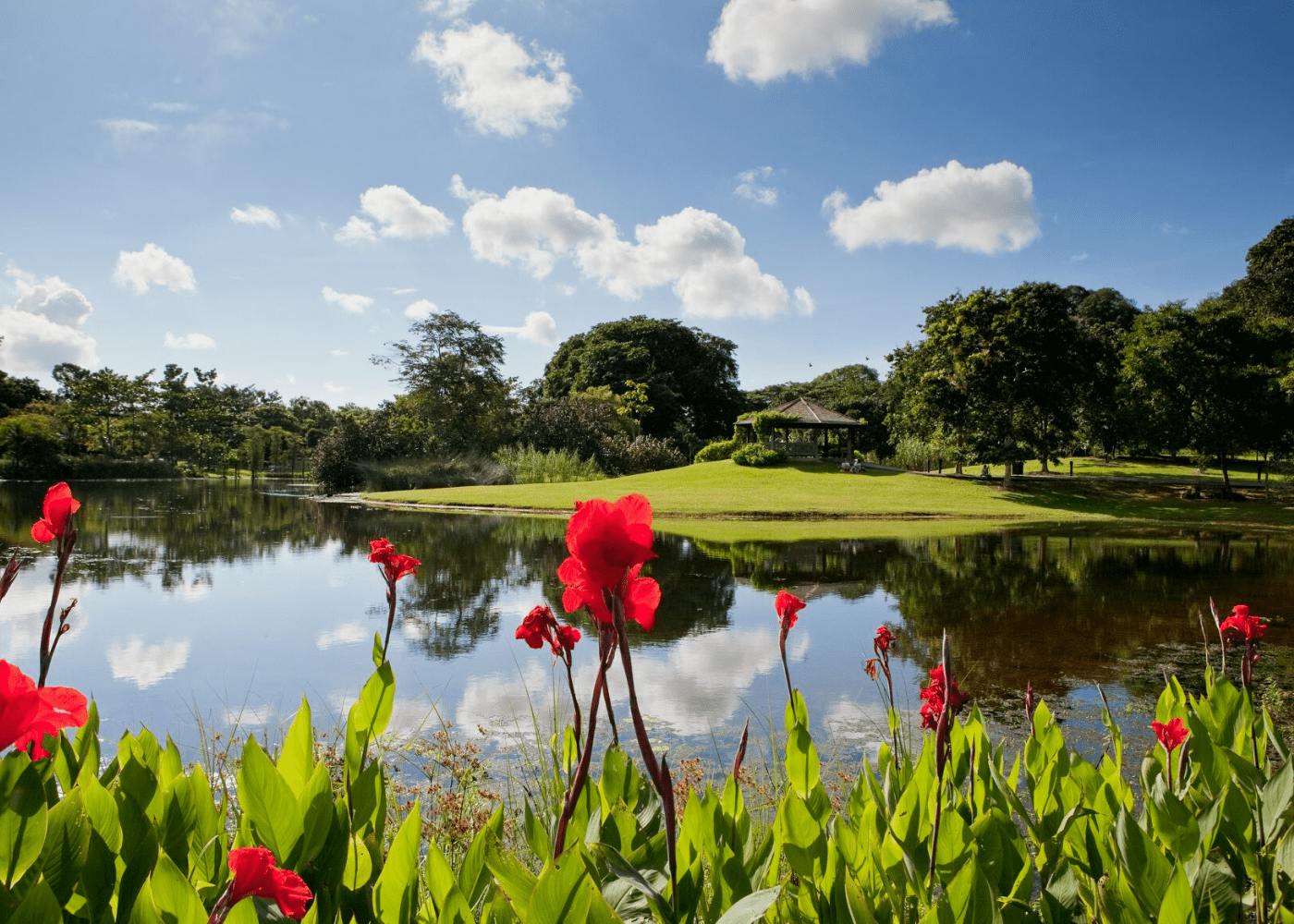 Singapore Botanic Gardens
One of the most famous attractions at the Botanic Gardens is the National Orchid Garden. It is where 1,000 species and 2,000 hybrids of orchids are out in full splendour. Stunning leafy arches, fountains framed by colourful orchids, and larger-than-life installations are the least you can expect when entering this garden.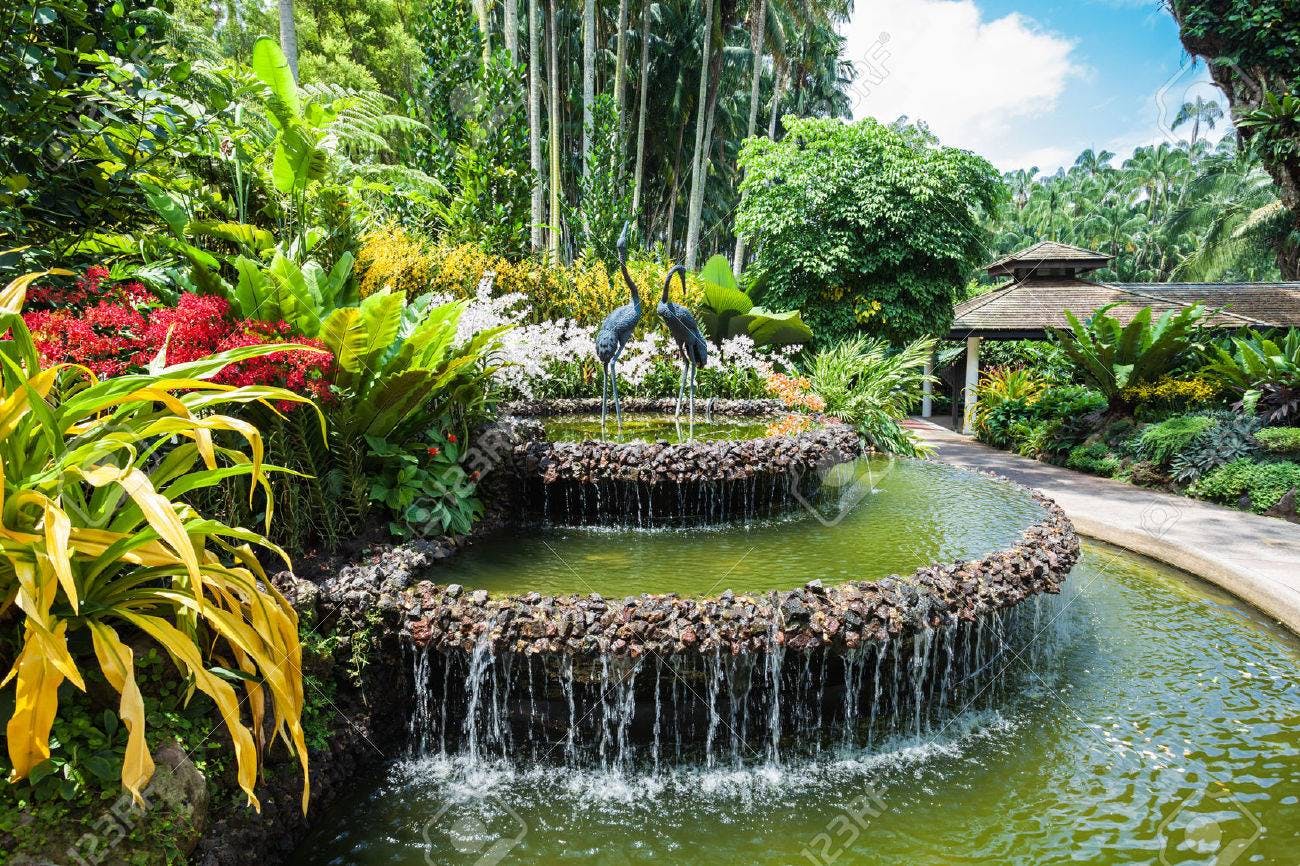 National Orchid Garden
The whole 82-hectare area includes a rich variety of historic features, plantings, and buildings that demonstrate the development of the garden since its creation in 1859. Other than being a famous tourist destination, the garden has been an important centre for science, research, and plant conservation – and now it can be your "backyard" as you reside in the new Orchard Boulevard condominium.