Who's it suitable for?
Parc Canberra EC (TOP 2023) is a perfect project if you are looking for:
Executive condominium in Sembawang
Various unit layouts, including 2- to 5-room flats
Direct-access walkway to Canberra MRT Station (400m)
Proximity to nature and recreational spots
Potential property investment
Parc Canberra is a luxury Executive Condominium (EC) located along Canberra Link, in District 27 of Singapore. With 495 units and a site area of 194,187 square feet, the residence is a unique combination of private and public condominiums, implying that the development is subsidised in part by the Singapore government. Potentially, this could mean that the government may contribute to the general upkeep and amenities of the condominium.
Parc Canberra is developed by Hoi Hup Realty and Sunway Development. The companies' combined portfolio includes some projects that may strike you as familiar, such as Hundred Palms Residences and Sophia Hills.
Facilities at Parc Canberra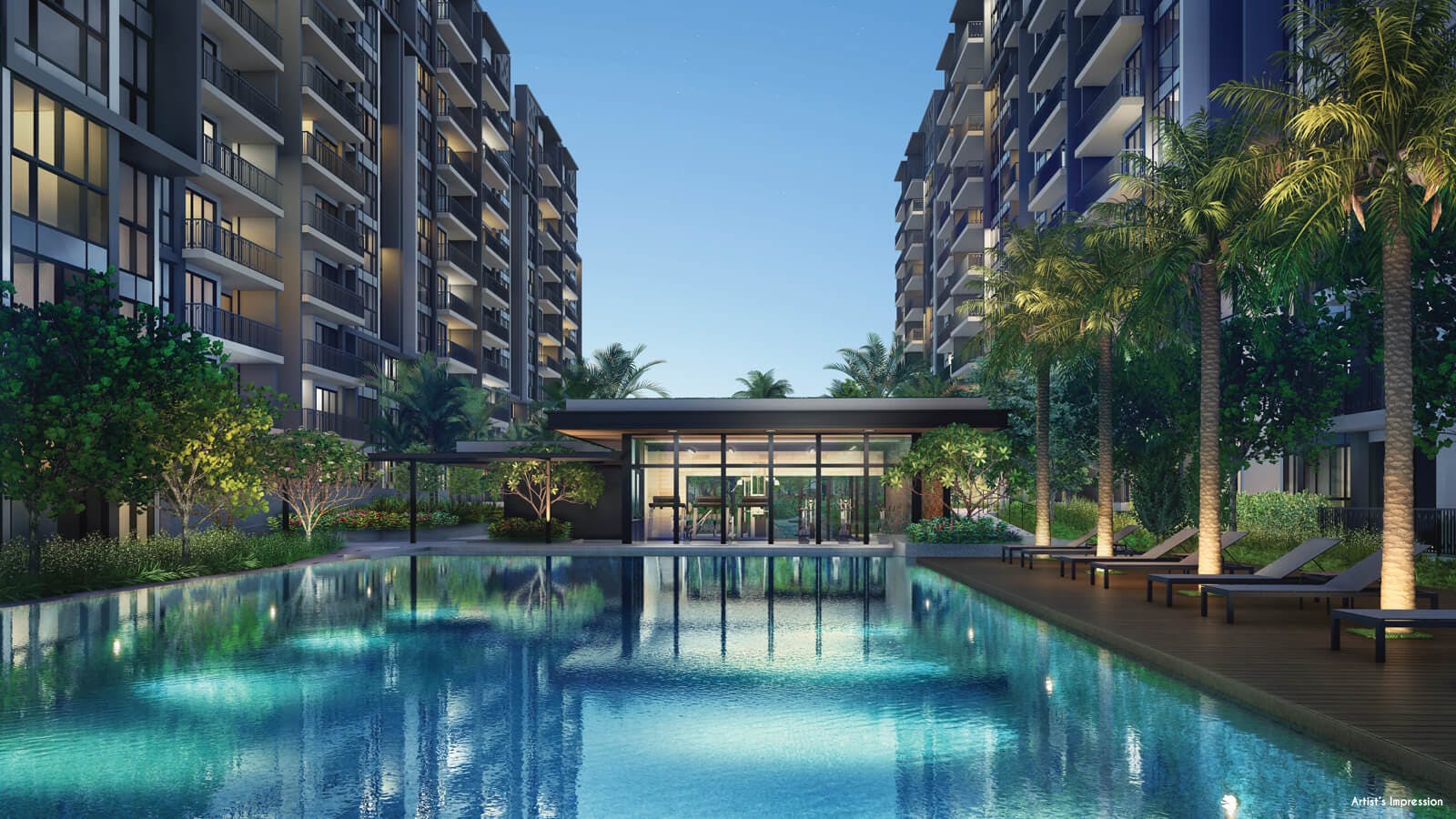 The Parc Canberra EC is also a profitable real estate investment for the future, as it is laced with ample high-class amenities. In Parc Canberra, residents find comfort in the likes of water playgrounds and a communal recreational pool. 
You can spoil your guests in the spacious private enclosed spaces at this Sembawang EC. Tired of watching Netflix from home? Head to one of the entertainment centres and sink into a good book, or play a console game. 
If you treat your well-being with utmost importance, you'll enjoy basking in the relaxation that Parc Canberra's community-oriented lifestyle amenities can give you. And for days when you're feeling under the weather, just head downstairs and visit the in-condo clinic. Childcare options are also available within the condominium.
Accessibility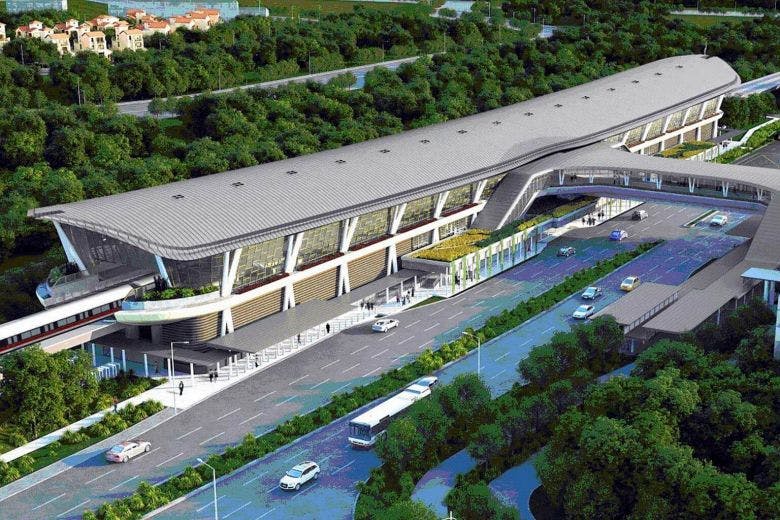 The site of Parc Canberra is minutes away by walking from the new Canberra MRT station along the North-South Line (NSL). Walking distance is meant to be taken in a very literal sense here, as Parc Canberra has a direct-access walkway to the station (approx. 5 minutes walk). Sembawang MRT Station is also close by. Both stations offer a very quick commute to the Central Business District (CBD) and Orchard Road.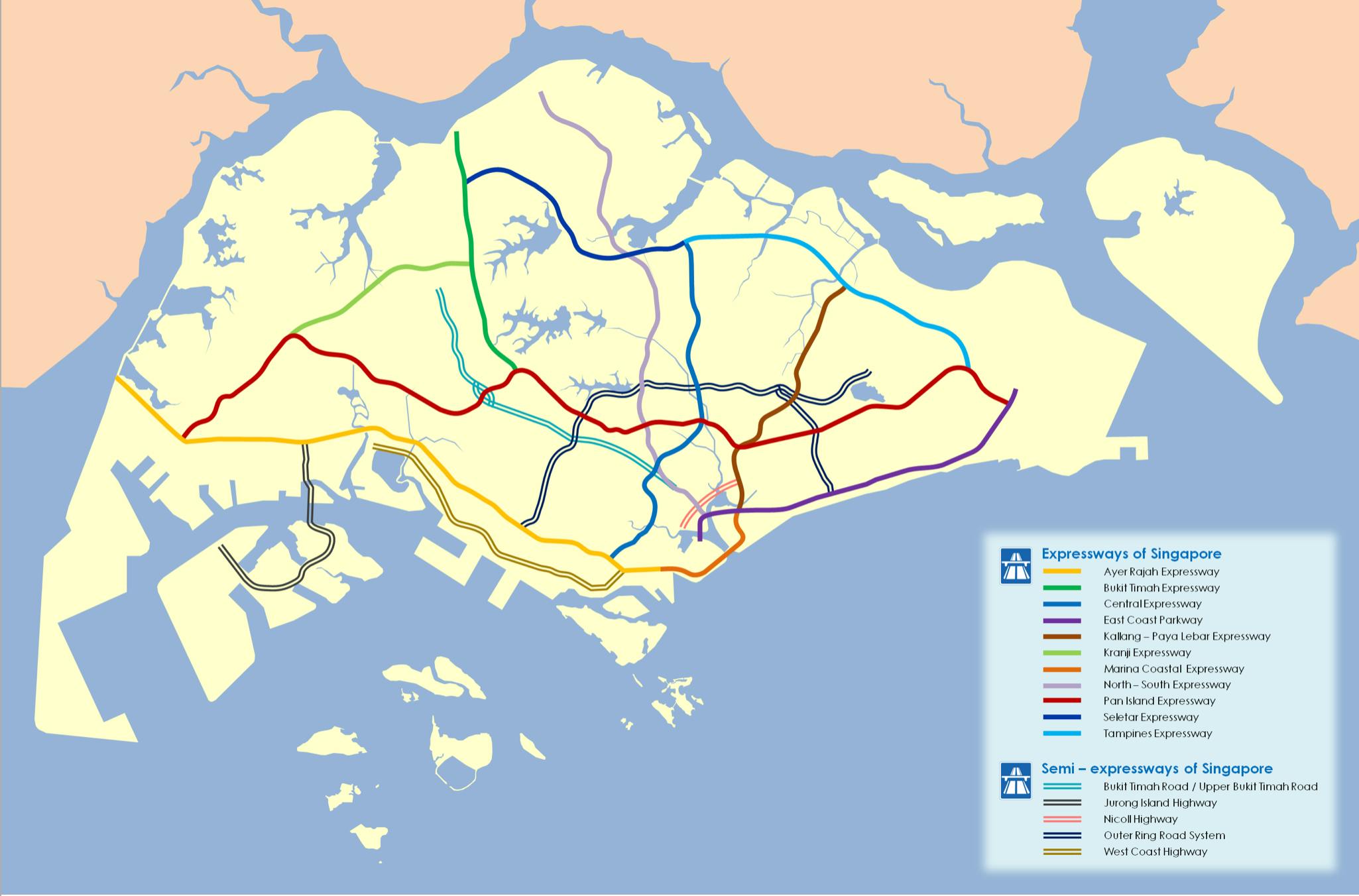 While Parc Canberra puts you in a location where you wouldn't need a car as opposed to other residences in the area, the condominium is still well-connected with the rest of Singapore via two major expressways, Seletar Expressway (SLE) and Central Expressway (CTE). On top of that, the new North-South Corridor (slated for completion in 2026) renders an even faster commute from Sembawang directly to the rest of Singapore.
Nearby Amenities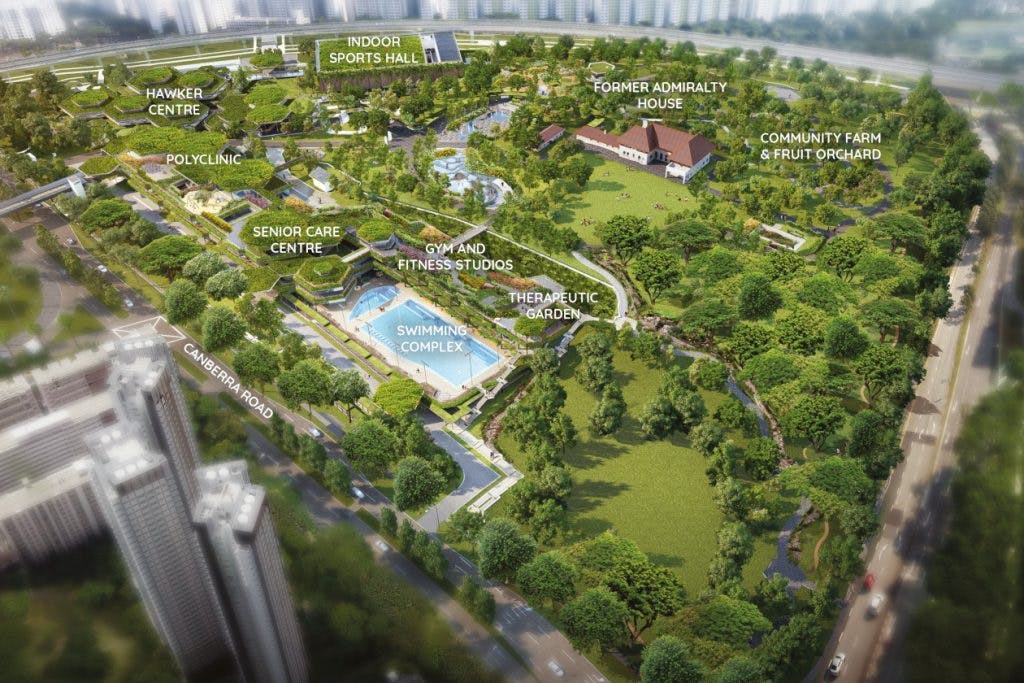 Residing in Parc Canberra is a jolly way to live, study, work, and play with absolute ease. Being just two train stops from the Woodlands Regional Centre, this Sembawang EC is also poised for great potential upside continuously for future years. Work is also undoubtedly closer to home with more career opportunities in the growing regional centre. Not to mention the nearby Bukit Canberra, an integrated hub with a myriad of recreational facilities for residents to enjoy.
Shopping Malls Near Parc Canberra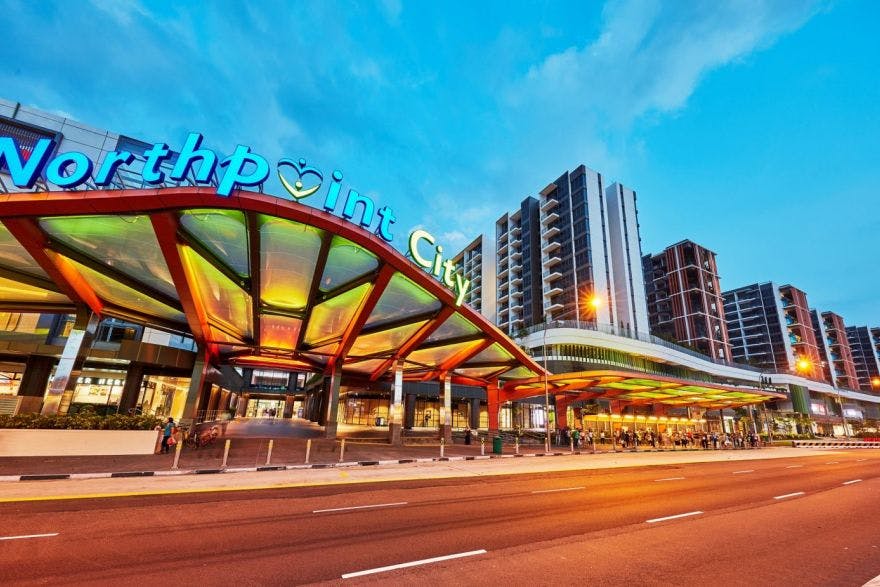 Located next door to Parc Canberra is the Canberra Plaza, which sprawls at 120,000 square feet. The three-storeyed plaza houses an extensive range of amenities, like supermarkets, food courts, restaurants, and an event plaza to serve your entertainment fix! Residents can attend to all their needs while barely leaving the premises of their homes at Parc Canberra EC.
For weeks where you feel like treating yourself to an enlarged choice, Northpoint City in Yishun and Sembawang Shopping Centre at Sembawang are just one MRT stop away. Both venues offer numerous shopping, dining and entertainment options.
Hawker Centres Near Parc Canberra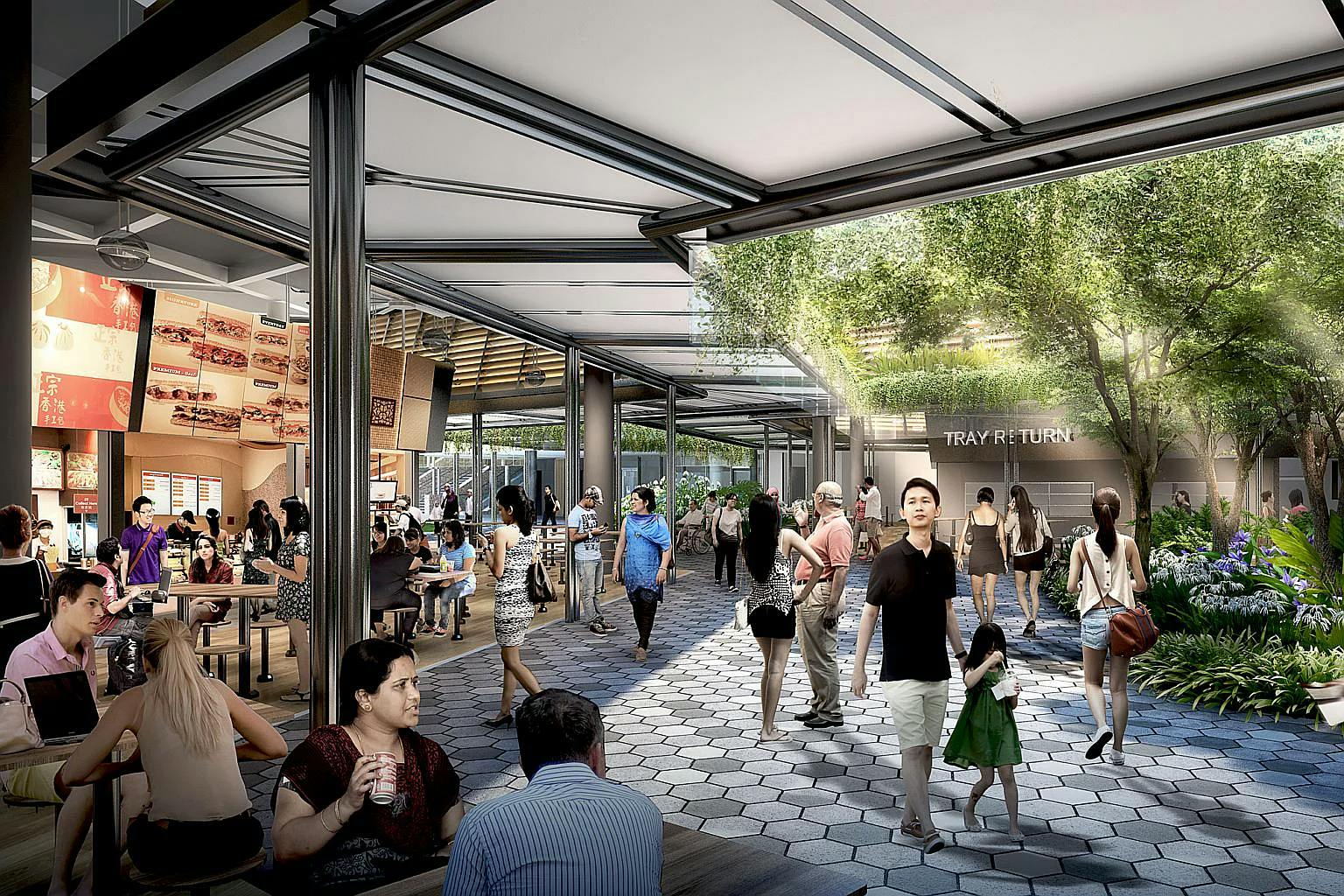 For residents looking for a dose of hawker favourites, Bukit Canberra Hawker Centre and the established Chong Pang Market & Food Centre are easily accessible by public transport. Bukit Canberra Hawker Centre features over 40 stalls and more than 700 seats. This makan place allows patrons to dine in a park-like environment.
Chong Pang Food Centre, home to 50 plus local food stalls, is another popular hawker centre near Parc Canberra EC. You can find stalls such as Pow Hua Tim Sum, Lu Xiang Ji, Taiwan 8 Treasure Tau Huey, Ding Hao Cooked Food, Pin Xiang, Shun Ji Braised Duck Rice, Bai Nian, and Sinar Suria at Chong Pang Hawker Centre.
Schools near Parc Canberra
The sheer number of schools in the area makes this a suitable location for parents with young children soon to enter primary school. There are many to ballot from, with a good ecosystem of secondary schools to further your children's education at. 
Educational institutions in the vicinity of this Sembawang EC include:
Sembawang Primary School
Sembawang Secondary School
Canberra Secondary School
Northland Secondary School
Yishun Secondary School
Yishun Town Secondary School
Yishun Innova Junior College
Republic Polytechnic
Wellington Primary
Endeavour Primary
Libraries Near Parc Canberra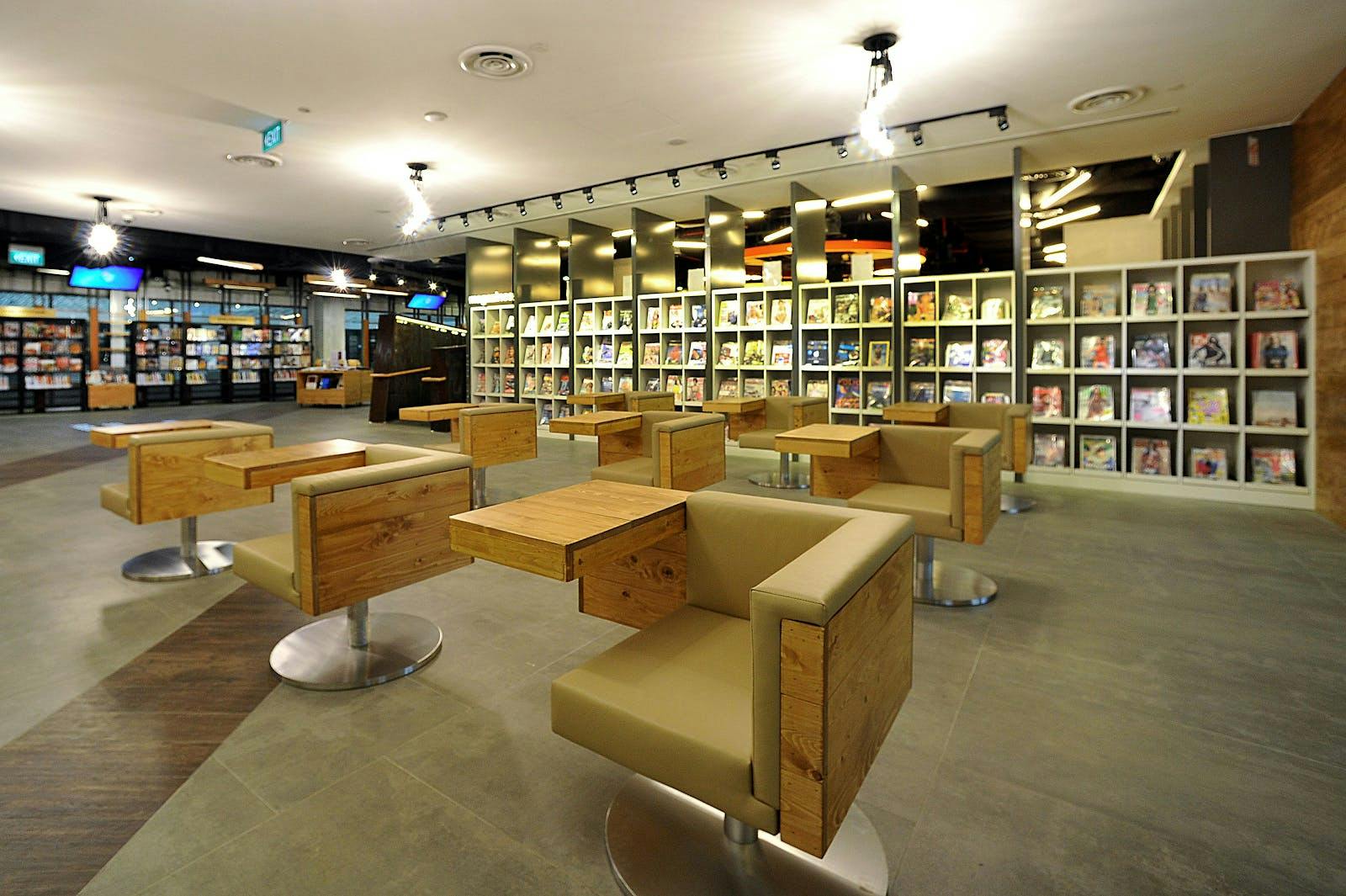 Sembawang Public Library, which is located a short drive away, is a modern nautical and maritime-themed library located within Sun Plaza. One of the highlights of the library is the thematic storytelling session. 
Held every 3rd Wednesday of the month, children can enjoy stories and activities during these sessions conducted by librarians on themes such as folk tales, friendship, and festivals. During this time, parents and children can also approach the librarians for enquiries related to books and recommended reads.
Sports Centres Near Parc Canberra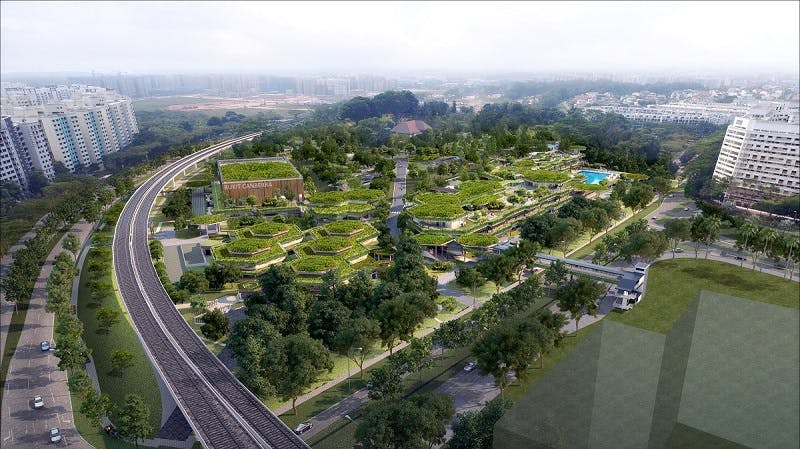 Parc Canberra is also close to Bukit Canberra, an integrated hub with the largest ActiveSG gymnasium in Singapore, an indoor sports hall, a forest playground for children, a natural setting pool, an entire swimming complex, a senior care centre, outdoor pools and more. You can utilise these facilities with your ActiveSG credits, which you can use across Singapore.
Parks Near Parc Canberra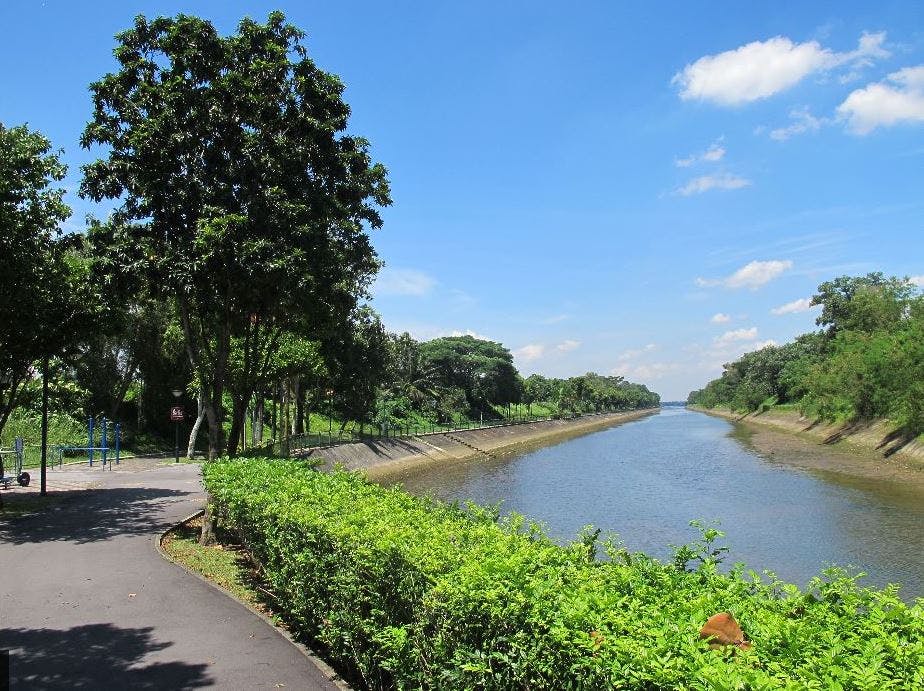 Within a radius of 500m or around a 6-minute walk, you can find Jalan Sendudok Park and Montreal Green Park – which are perfect for an evening jog or any other outdoor activity. Canberra Park Connector is also nearby, approximately 300m from Parc Canberra. 
Linking Canberra Link to Tuah Road via Sembawang Road, Canberra-Sembawang PC runs along private residential estates to join Sembawang Park – a really popular fishing spot. Sembawang Park is also famous because it has one of the few natural beaches found in Singapore. It is situated in the north of Singapore facing the Johor Straits. This serene park also gives visitors a glimpse of Singapore's naval heritage. 
On top of that, Sembawang Hot Spring Park along Gambas Avenue is within a short drive from Parc Canberra. It is Singapore's only hot spring park and a perfect place to get an enjoyable foot bath.
Other than the hot spring, you can enjoy a leisure stroll down memory lane at the new Floral Walk, where you can learn about the fruit trees and edible plants commonly found in kampungs and flowers commonly used in horticulture and gardening in the 1960s and 1990s.
Places of Worship Near Parc Canberra
The nearest mosque is Masjid Darul Makmur along Yishun Ave 2, approximately 1.4km from Parc Canberra. Temples are quite abundant in the neighbouring Yishun. The nearest ones are Chee Leng Lian He Miao, Sri Veeramuthu Muneeswarar Temple, and Holy Tree Sri Balasubramaniar Temple – all within the Yishun Industrial Park. 
As for churches, there are several near Sembawang Shopping Centre, such as Praise Evangelical Church, Sembawang Presbyterian Church, and Glory Joy Christian Church. 
Hospitals Near Parc Canberra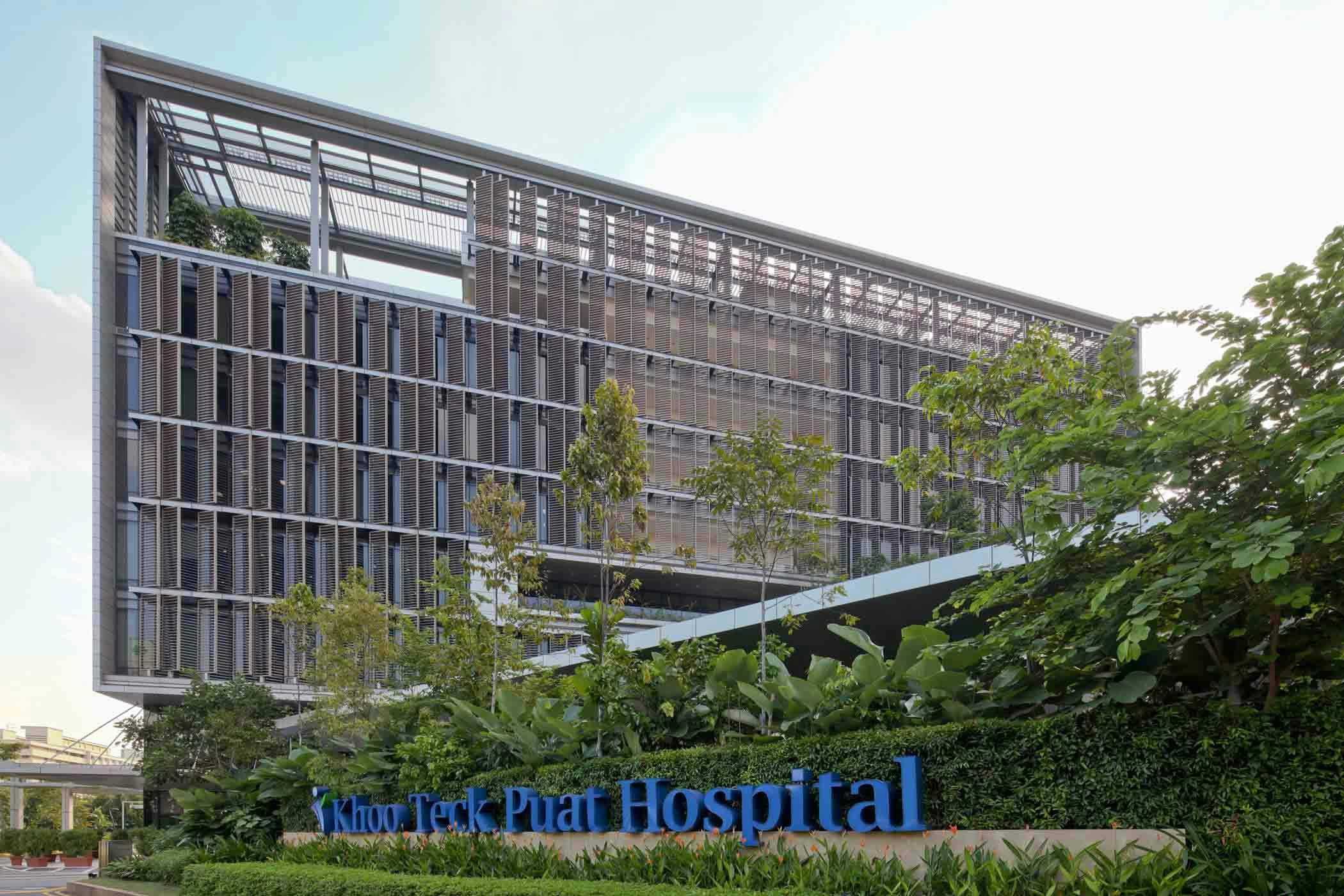 One of the largest general hospitals in Singapore, Khoo Teck Puat Hospital, is located a 10-minute drive from Parc Canberra EC. It is a 795-bed general and acute care hospital that provides a wide range of outpatient specialist services. It is open 24 hours a day, and you can always count on it in times of emergency. 
However, if you prefer closer medical facilities to cater to your needs, there are several medical centres within the vicinity. The nearest clinics from Parc Canberra include T Medical Clinic (200m) and Canberra Care Medical Clinic (400m).