Ripple Bay
District 18 - 2 Pasir Ris Link - Condo View on map
Completed in 2016, Ripple Bay is a 99-Year Leasehold Condominium located at 2, Pasir Ris Link, 518184 in District 18. It comprises of 679 Units spanning across 13 floors. The nearest train station is Pasir Ris MRT Station. For vehicle owners, it takes 27 minutes to get to the Raffles Place financial hub via East Coast Parkway and bustling Orchard Road shopping district via Pan Island Expressway. 

Take a dip in the Lap Pool, or have a round of tennis at the Tennis Court. If you're a sports junkie, Ripple Bay is the ideal home for you! Have a round of beach volleyball with your family and friends! A Gym and Sky Gym is also available for your everyday workouts. Whip up a feast for your peers at the Alfresco Cookout, or show off your hidden grilling skills at the barbeque pit. Other facilities at Ripple Bay include Basement Car Park, Discovery Pond, Floating Hammock, Function Room, Games Room, Island Deck, Kid's Playground, Kid's Pool Leisure Pool, Mist Garden Spa, Outdoor Fitness, Reading Room, Sky Lounge, Spa Pool, Starlight Stream, Steam Room, Sun Deck, Tee Zone and the Follis. 

In need of retail therapy? Shop till your heart's content at shopping malls such as Downtown East, White Sands Shopping Centre and Loyang Point which are just a stone's throw away. To purchase groceries, residents can head down to NTUC Fairprice @ Downtown East. You can get close to nature and enjoy the sea breeze at Pasir Ris Park! Try out some water sports at Water-Venture Pasir Ris. Take your kids for some playtime at the Pasir Ris Park Playground. Wild Wild Wet and Pasir Ris Sports Centre are also an arm's length away. 

Many educational institutions such as Pasir Ris Crest Secondary School, Hai Sing Catholic School, Casuarina Primary School, Greenview Secondary School, Pasir Ris Primary School and Loyang Primary School are located within the vicinity.
Read More 
Overview
| | |
| --- | --- |
| Completed At: | 2016 (4 years) |
| Tenure: | 99 years |
| Project Size: | Medium (679 units) |
Schools nearby to Ripple Bay
Pasir Ris Crest Secondary School
Photo Gallery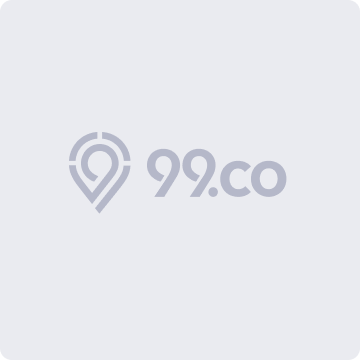 Active Listings
As of Nov 26, 2020, there are a total of 89 active listings for rent and sale at Ripple Bay.
Floor Plans
A1
484 sqft / 44 sqm
1 Bed - 1 Bath
A1P
614 sqft / 57 sqm
1 Bed - 1 Bath
A2
538 sqft / 49 sqm
1 Bed - 1 Bath
B1
775 sqft / 71 sqm
2 Bed - 2 Bath
B1P
1,055 sqft / 98 sqm
2 Bed - 2 Bath
B3
797 sqft / 74 sqm
2 Bed - 2 Bath
B3P
1,023 sqft / 95 sqm
2 Bed - 2 Bath
B4
786 sqft / 73 sqm
2 Bed - 2 Bath
B4P
990 sqft / 91 sqm
2 Bed - 2 Bath
B5
786 sqft / 73 sqm
2 Bed - 2 Bath
B5P1
1,001 sqft / 92 sqm
2 Bed - 2 Bath
B5P2
1,001 sqft / 92 sqm
2 Bed - 2 Bath
B6
786 sqft / 73 sqm
2 Bed - 2 Bath
B6P
990 sqft / 91 sqm
2 Bed - 2 Bath
C1
1,066 sqft / 99 sqm
3 Bed - 3 Bath
C1A
990 sqft / 91 sqm
3 Bed - 3 Bath
C1P
1,399 sqft / 129 sqm
3 Bed - 3 Bath
C2
1,163 sqft / 108 sqm
3 Bed - 3 Bath
C2A
1,076 sqft / 99 sqm
3 Bed - 3 Bath
C2P
1,442 sqft / 133 sqm
3 Bed - 3 Bath
C3
1,087 sqft / 100 sqm
3 Bed - 3 Bath
C3A
1,066 sqft / 99 sqm
3 Bed - 3 Bath
C3P
1,399 sqft / 129 sqm
3 Bed - 3 Bath
D1
1,313 sqft / 121 sqm
4 Bed - 3 Bath
D1A
1,238 sqft / 115 sqm
4 Bed - 3 Bath
D1P
1,658 sqft / 154 sqm
4 Bed - 3 Bath
D2
1,292 sqft / 120 sqm
4 Bed - 3 Bath
D2A
1,270 sqft / 117 sqm
4 Bed - 3 Bath
D2P
1,690 sqft / 157 sqm
4 Bed - 3 Bath
D3
1,281 sqft / 119 sqm
4 Bed - 3 Bath
D3A
1,238 sqft / 115 sqm
4 Bed - 3 Bath
D4
1,259 sqft / 116 sqm
4 Bed - 3 Bath
D4A
1,238 sqft / 115 sqm
4 Bed - 3 Bath
D4P
1,658 sqft / 154 sqm
4 Bed - 3 Bath
PH1
1,475 sqft / 137 sqm
2 Bed - 2 Bath
PH2
1,830 sqft / 170 sqm
3 Bed - 3 Bath
PH3
1,787 sqft / 166 sqm
3 Bed - 3 Bath
PH4
2,239 sqft / 208 sqm
4 Bed - 4 Bath
PH5
2,336 sqft / 217 sqm
4 Bed - 5 Bath
PH6
2,024 sqft / 188 sqm
3 Bed - 4 Bath
PH7
2,659 sqft / 247 sqm
4 Bed - 5 Bath
PHS1
2,131 sqft / 197 sqm
5 Bed - 5 Bath
PHS2
2,131 sqft / 197 sqm
5 Bed - 5 Bath
PHS3
2,045 sqft / 189 sqm
4 Bed - 4 Bath
Condos near Ripple Bay
Ocean Front Suites
Jalan Loyang Besar · 946 years · D17 · 2016 · 58 units
S$1,004.42 - S$27,036.05 psf