The Continuum
After securing the highly coveted freehold site at Thiam Siew Avenue, The Continuum's developers, Hoi Hup Realty and Sunway Developments have plans for a new launch condominium totalling 816 units. Potential homebuyers can rejoice as this location is in a popular mature estate of District 15 and enjoys a freehold status. Located in the RCR, The Continuum is one of the biggest freehold projects to launch in 2023 with a site area of 269,995 sq ft.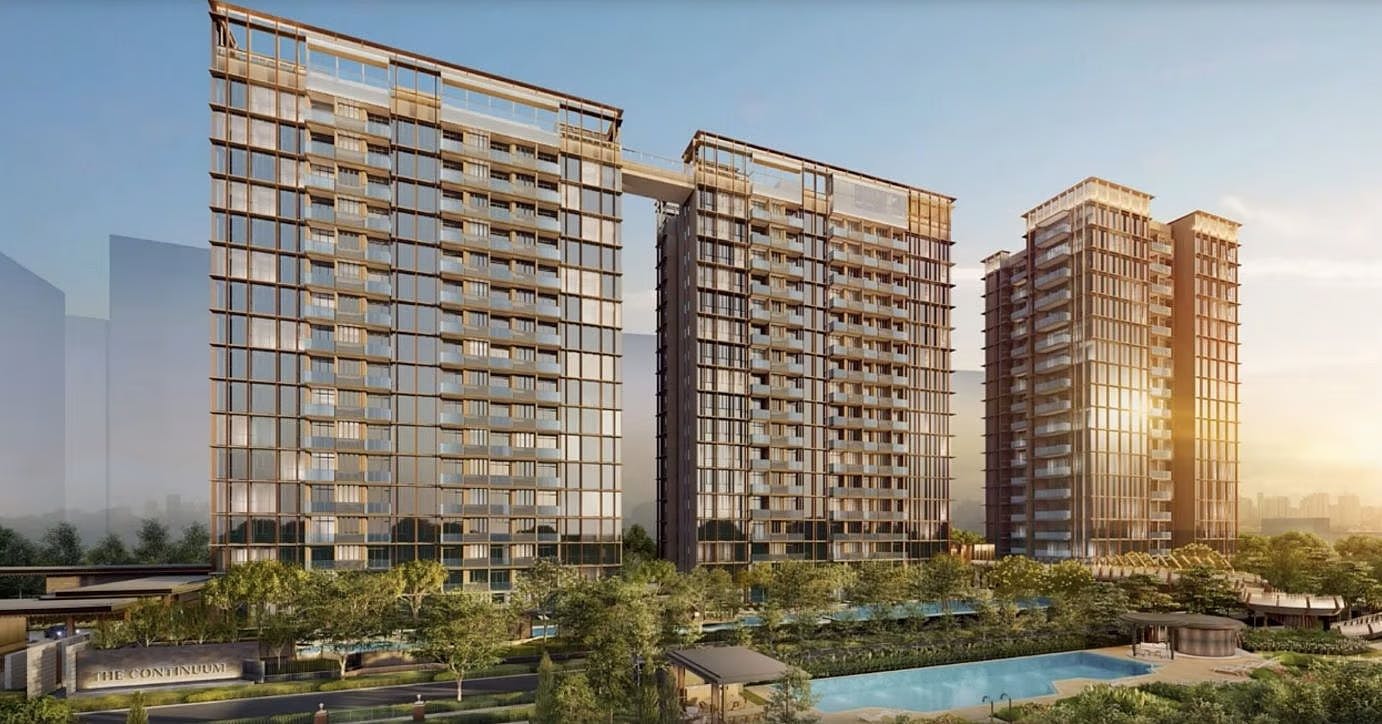 Unit Mix at The Continuum
The Continuum will have 4 blocks of 17 storeys and 2 blocks of 18 storeys, with a total of 816 residential units ranging from 1 to 5-bedroom Penthouse units. There are two collections of unit types - the Signature and Prestige Collection. Furthermore, 8 stacks will be equipped with private lifts, enhancing privacy and luxury for residents. Here is the unit mix at The Continuum:
1-bedroom + Study (52 sqm) - 68 units
2-bedroom (60 to 62 sqm) - 170 units
2-bedroom + Study (65 to 67 sqm) - 136 units
3-bedroom (81 to 89 sqm) - 102 units
3-bedroom Premium (99 to 101 sqm) - 136 units
4-bedroom Premium (114 to 120 sqm) - 68 units
3-bedroom + Study with Private Lift (114 to 116 sqm) - 72 units
4-bedroom + Utility with Private Lift (157 sqm) - 32 units
5-bedroom with Private Lift (176sqm) - 32 units
The Continuum's units will be fitted with fittings and fixtures from luxury brands like V-ZUG, Franke, Laufen, Gessi and Tece.
There are two full basement carparks with 816 parking lots and 8 accessible lots (inclusive of 8 electric vehicle lots). There's a 1:1 ratio of units to parking lots.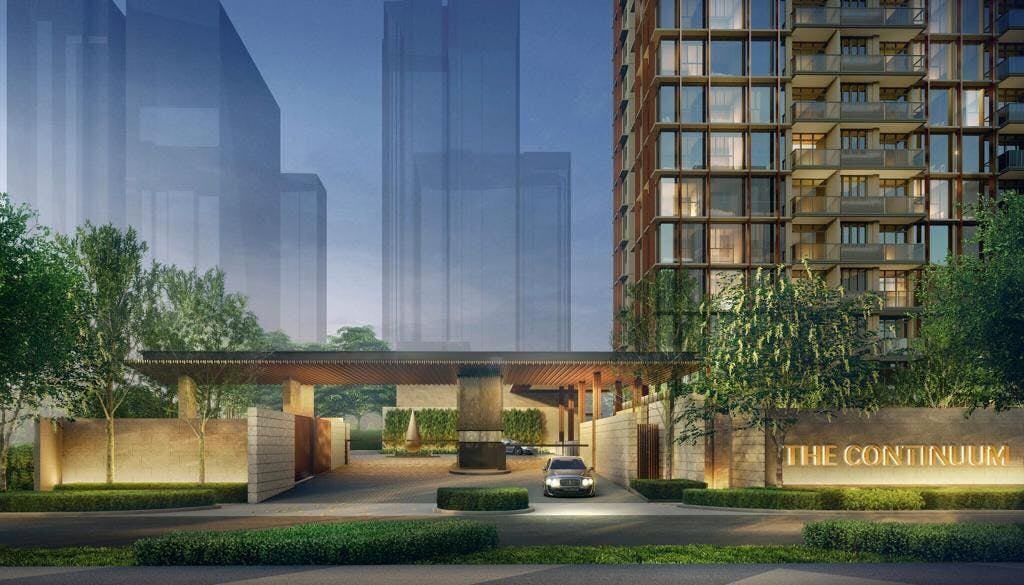 The Continuum has comprehensive facilities, such as two sky gardens and a clubhouse conserved from the Thiam Siew House, among others. One of the highlights of the development is an overhead bridge linking the northern and southern sites.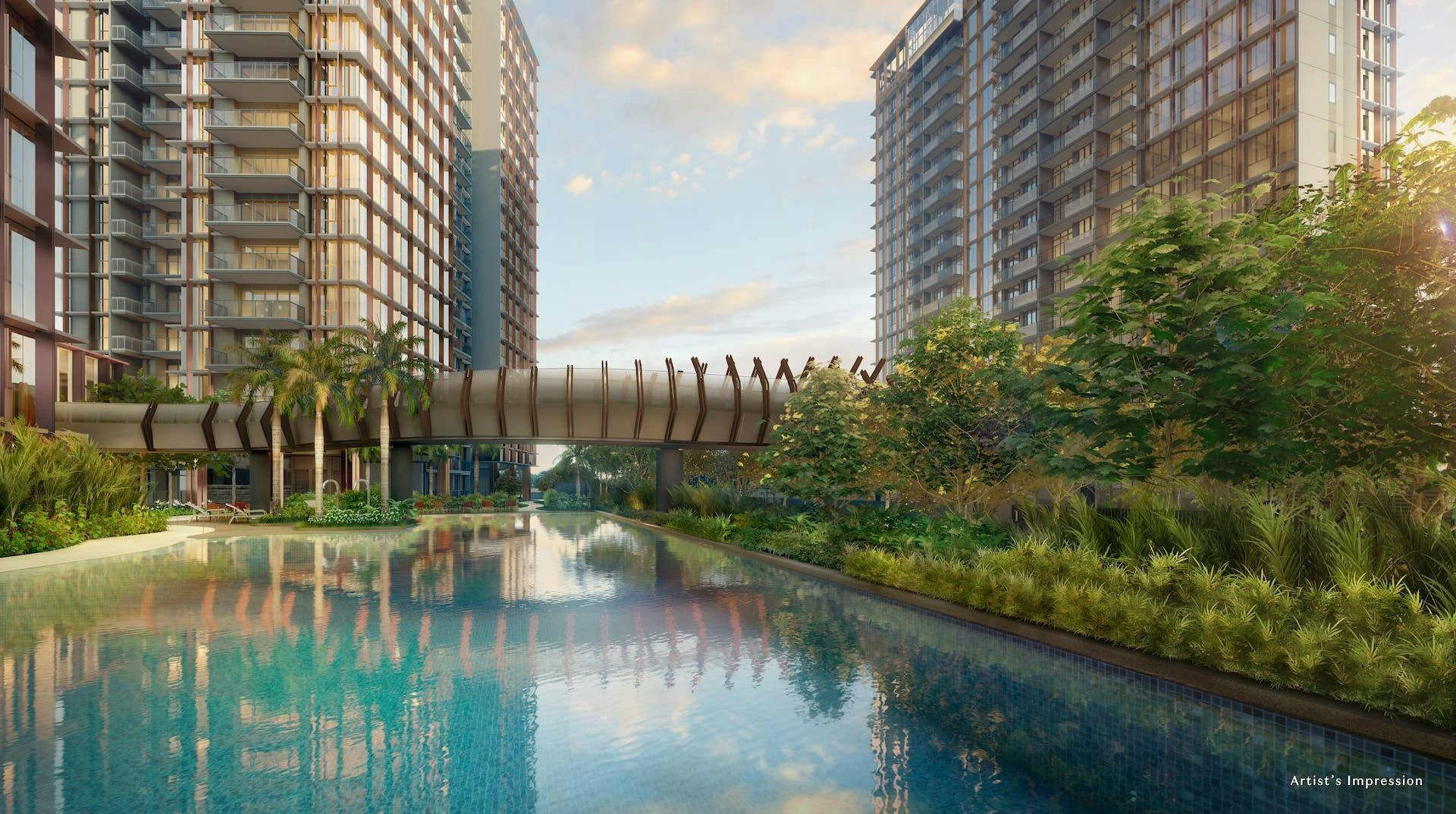 The Continuum will have two clubhouses. The Heritage Clubhouse, located in the northern site, is the refurbished Thiam Siew House which features a conducive library and multi-purpose function room. On the other hand, the modern clubhouse in the southern site provides residents with a soundproof room for karaoke nights and a versatile social room.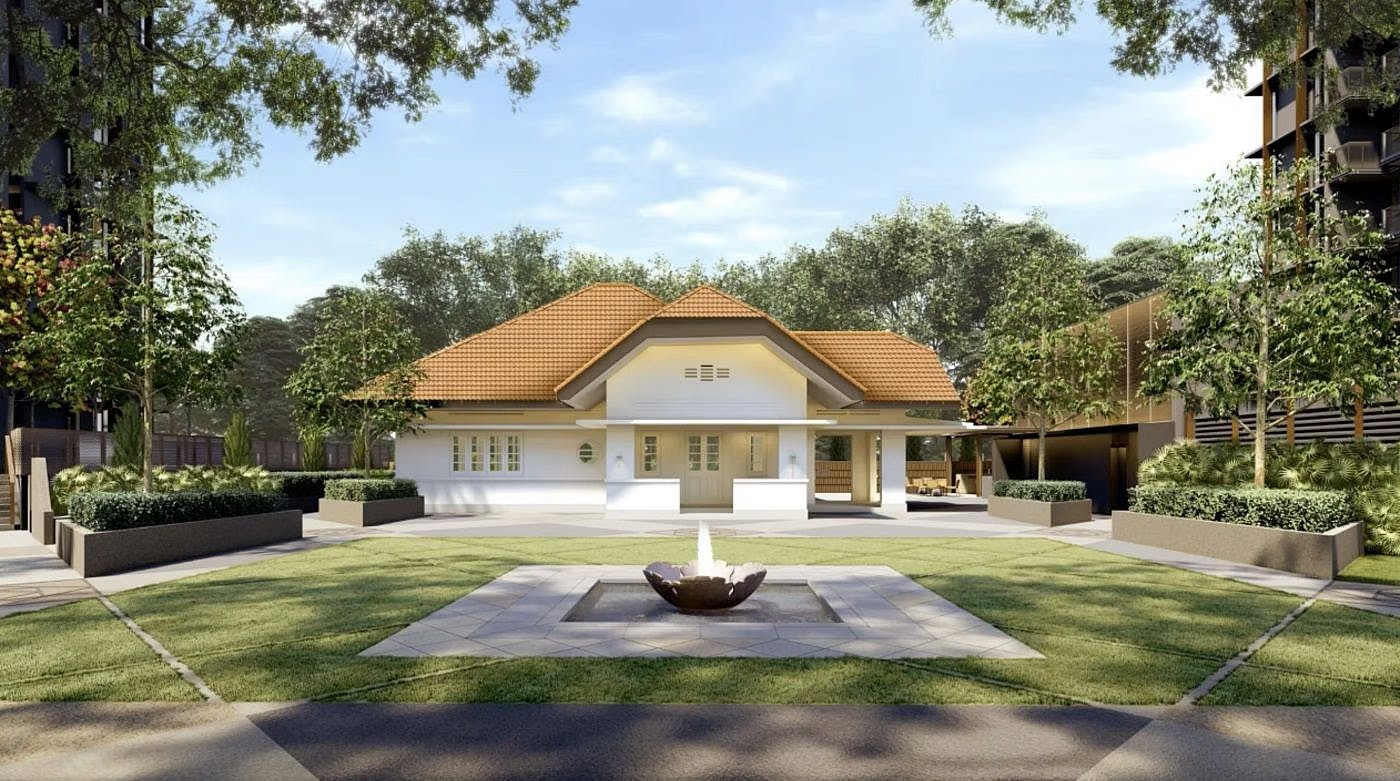 It's also been thoughtfully designed with an even distribution of facilities across its two plots, which are shared by all residents. In the northern plot, there's a full-equipped gym for those into fitness and a relaxing bar area to chill out in. The southern plot houses a culinary and indoor exercise studio, catering to residents of various interests.
There are two lap pools in total, one on each side of the development. One of them is a 50m lap pool that's suitable for avid swimmers. There are also a number of other pools that cater to different demographics such as a family pool, a kids' pool. an aqua gym pool and more. Playgrounds suitable for children of all ages are also spread out throughout the development.
Residents can also enjoy unobstructed views to the northwest and southeast of the development. These are views of the CBD and Singapore Sports Hub on one side as well as the Joo Chiat/Telok Kurau low-rise developments on the other.
What's great is that The Continuum's residential towers are arranged in a north-south orientation, so units will be able to avoid direct afternoon sun and enjoy natural ventilation.
Connectivity and accessibility of The Continuum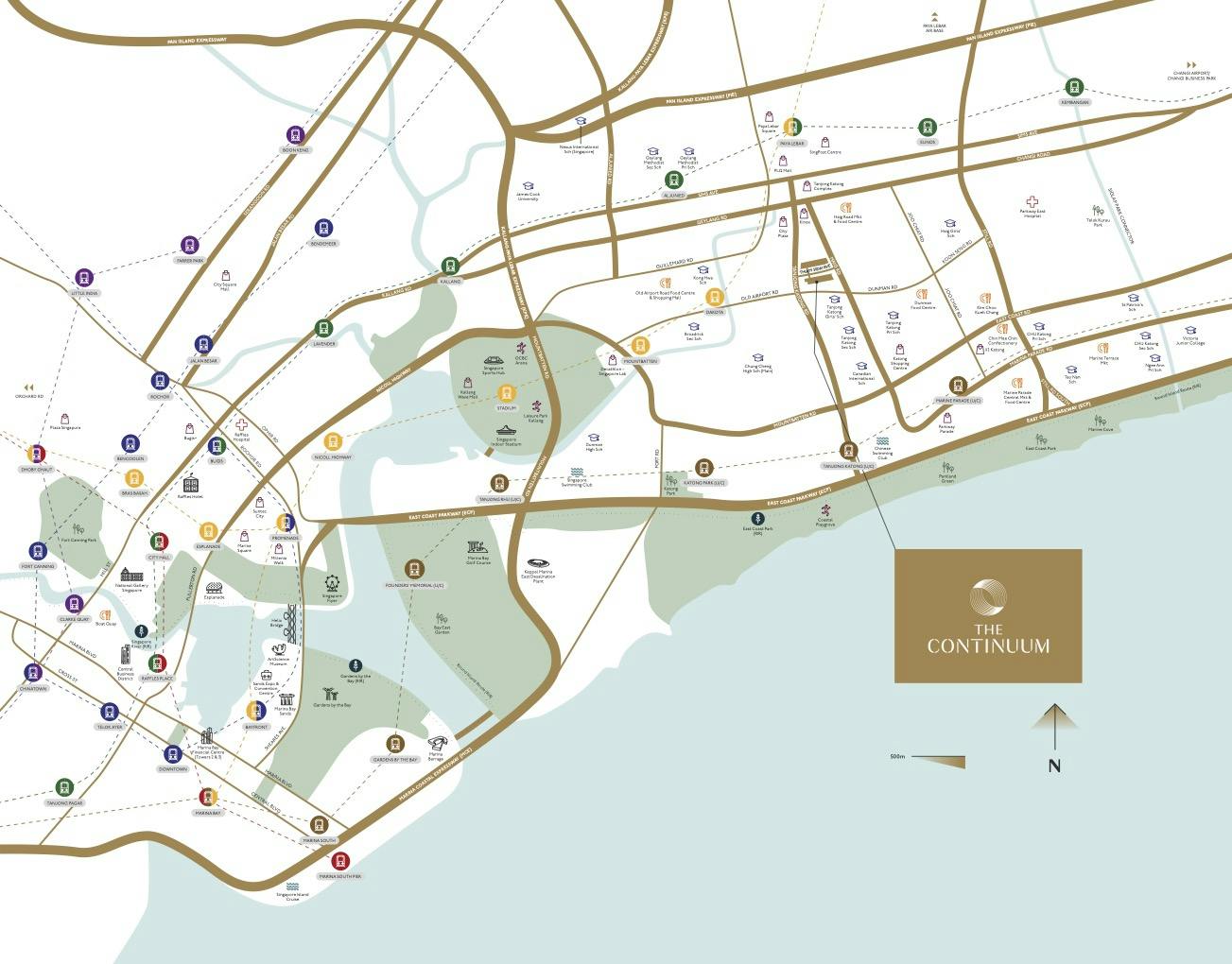 The Continuum is within a 10-minute walk to two MRT stations, Dakota MRT station on the Circle line and Paya Lebar MRT station, an interchange station on the East-West and Circle lines. A train ride from Dakota MRT station will connect residents to the Downtown and Bayfront areas in less than 15 minutes. From Paya Lebar MRT station, residents will also be a mere six stations away from Raffles Place MRT station and the CBD.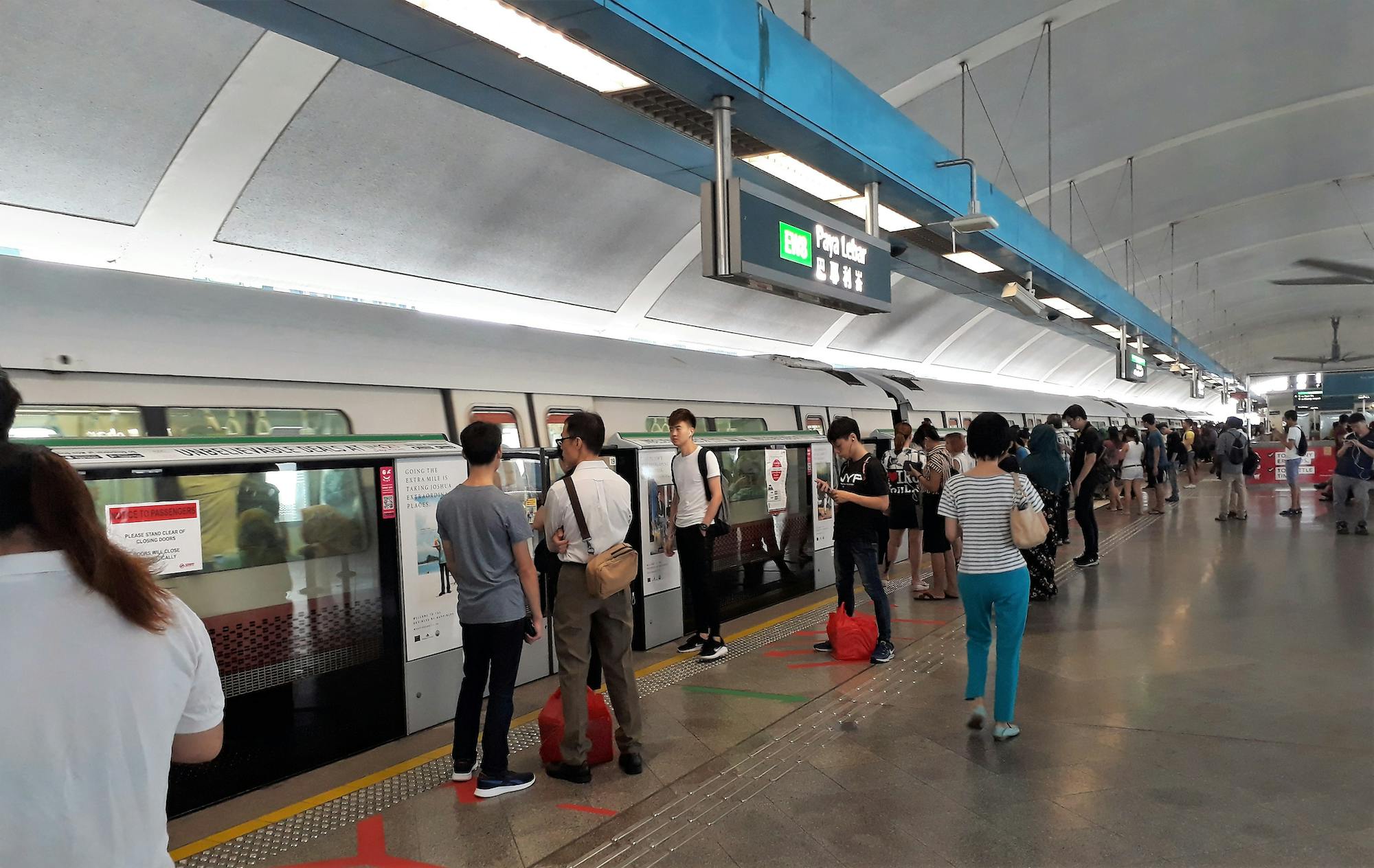 There are also multiple bus stops near The Continuum which will bring residents to the city centre in around 20 to 30 minutes.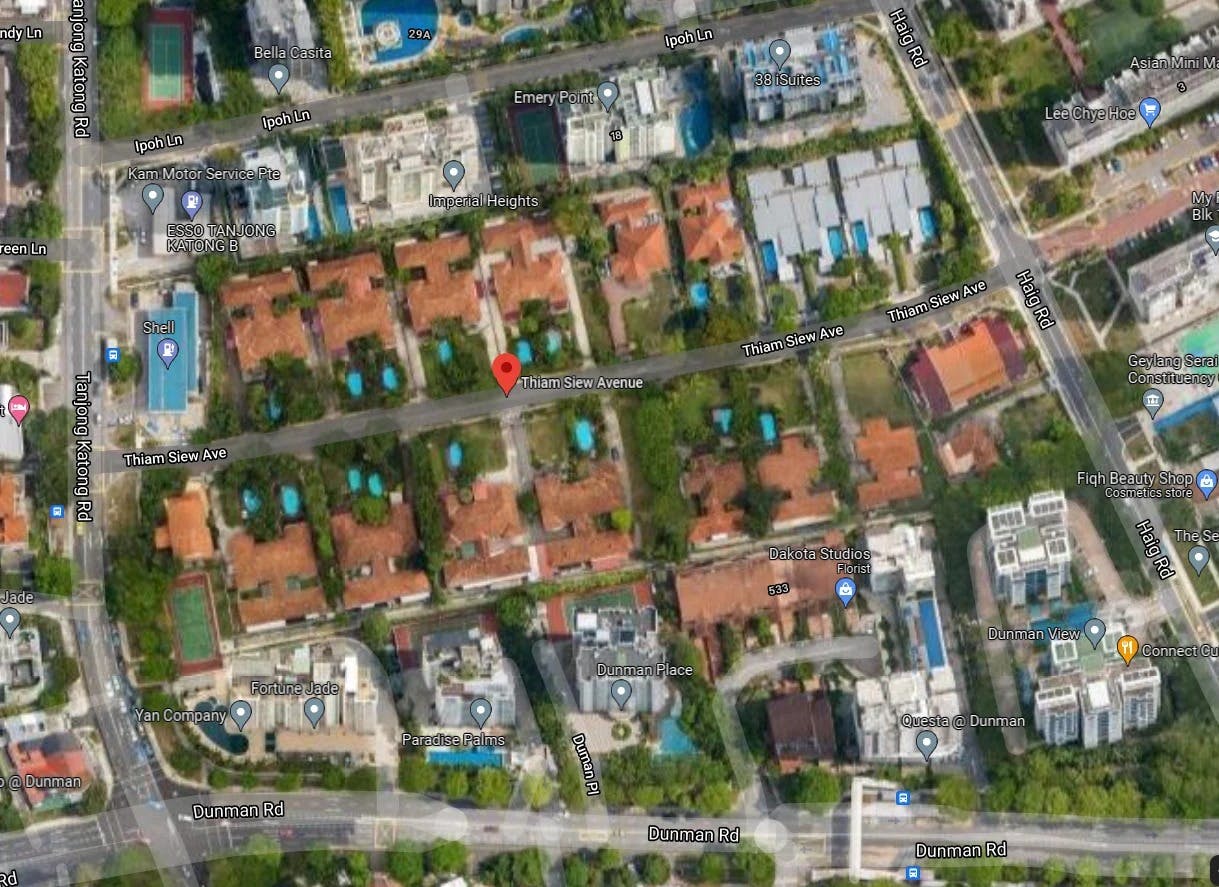 Image Source: Google Maps
Residents who drive can enjoy easy access to the Kallang-Paya Lebar Expressway (KPE), Pan Island Expressway (PIE), East Coast Parkway (ECP) and Nicoll Highway. The Continuum is also just a 14-minute drive to the CBD, a 15-minute drive to Orchard and a 19-minute drive to Changi Airport.
Schools near The Continuum
Primary schools that are within the 1km radius include Kong Hwa School, Haig Girls' School and Tanjong Katong Primary School.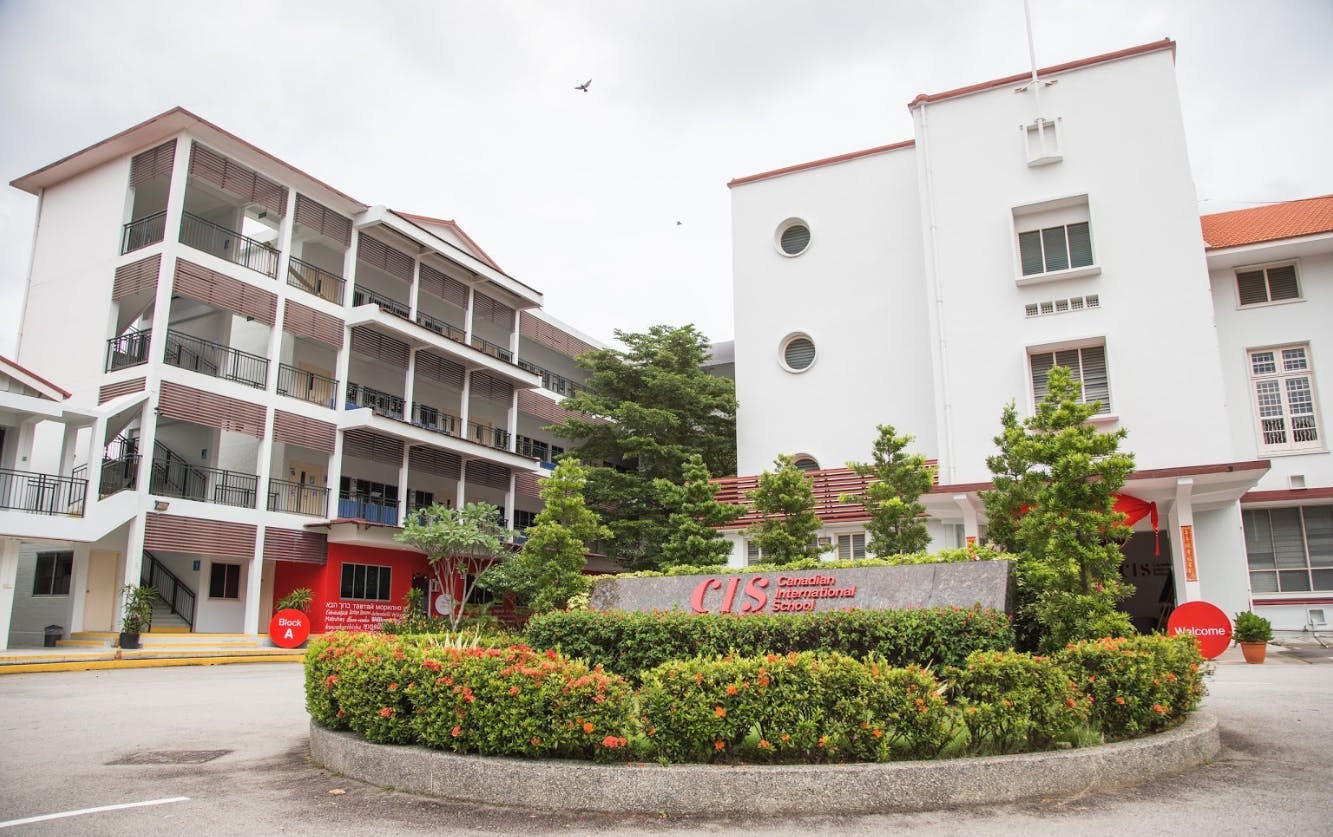 Schools within the 2km radius include Tao Nan School, Maha Bodhi School, Geylang Methodist (Primary) and CHIJ (Katong) Primary School. For expatriate families, the nearest international school is EtonHouse International School (Broadrick).
Other prestigious secondary schools include Tanjong Katong Girls' School, Tanjong Katong Secondary and Chung Cheng High School (Main).
Amenities, shopping malls and eateries near The Continuum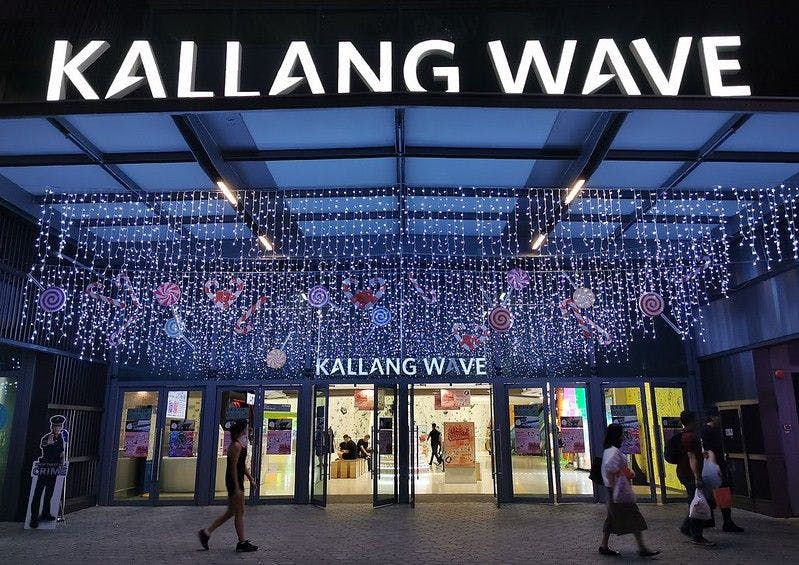 Entertainment and retail centres like KINEX, Kallang Wave Mall, Parkway Parade, i12 Katong, Paya Lebar Square, Paya Lebar Quarter, Singpost, and Suntec City are all within a 10-minute drive away. Eateries at the Joo Chiat and Katong conservation areas are also a few minutes' drive away. Some notable eateries are Common Man Coffee Roasters, Long Phung Vietnamese, Mr and Mrs Mohgan's Super Crispy Prata, Tigerlily Patisserie and more.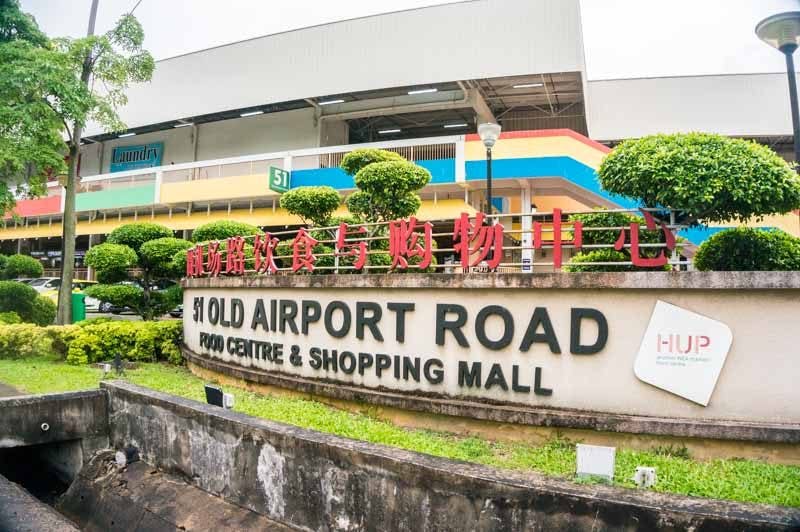 Residents can also enjoy the delightful food options within the East Coast locale, as the Old Airport Road Market & Food Centre, Sims Vista Market, Geylang Serai Market & Food Centre, and Kallang Estate Market are within close proximity. 
Close Proximity to East Coast Park
For nature lovers, The Continuum is only a 5-minute drive to East Coast Park and Beach, providing residents convenient access to nature and the outdoors. Stretching over 15 kilometres, East Coast Beach offers an array of activities such as cycling, roller skating and various water sports.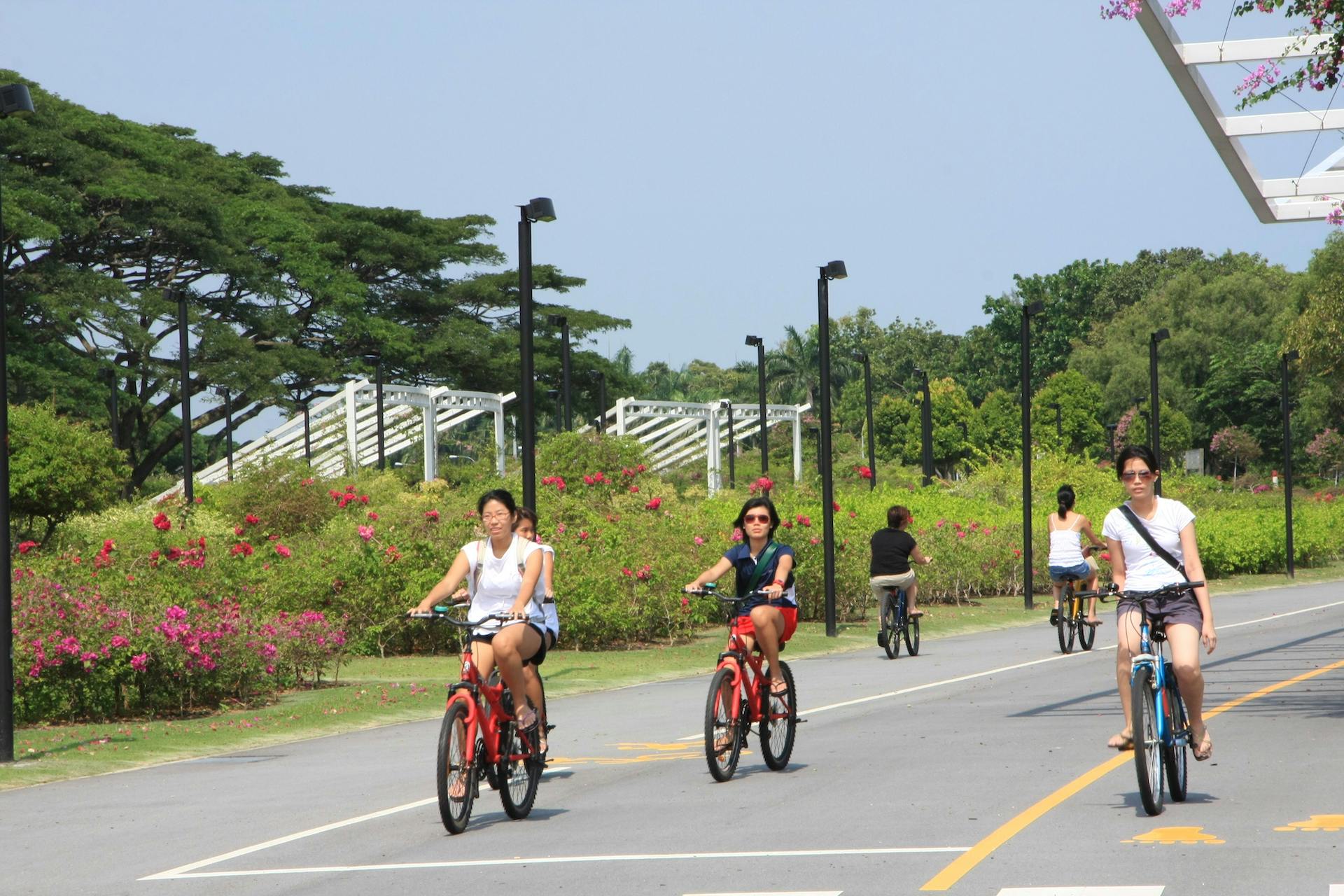 Image source: NParks
URA Master Plan for Paya Lebar near The Continuum
The Continuum's location is only going to get better. The Guillemard Road nearby is part of the URA Masterplan for Kallang, which will see the rejuvenation of the Kallang River. The Kallang River will have increased connectivity for pedestrians and cyclists, along with new amenities and facilities.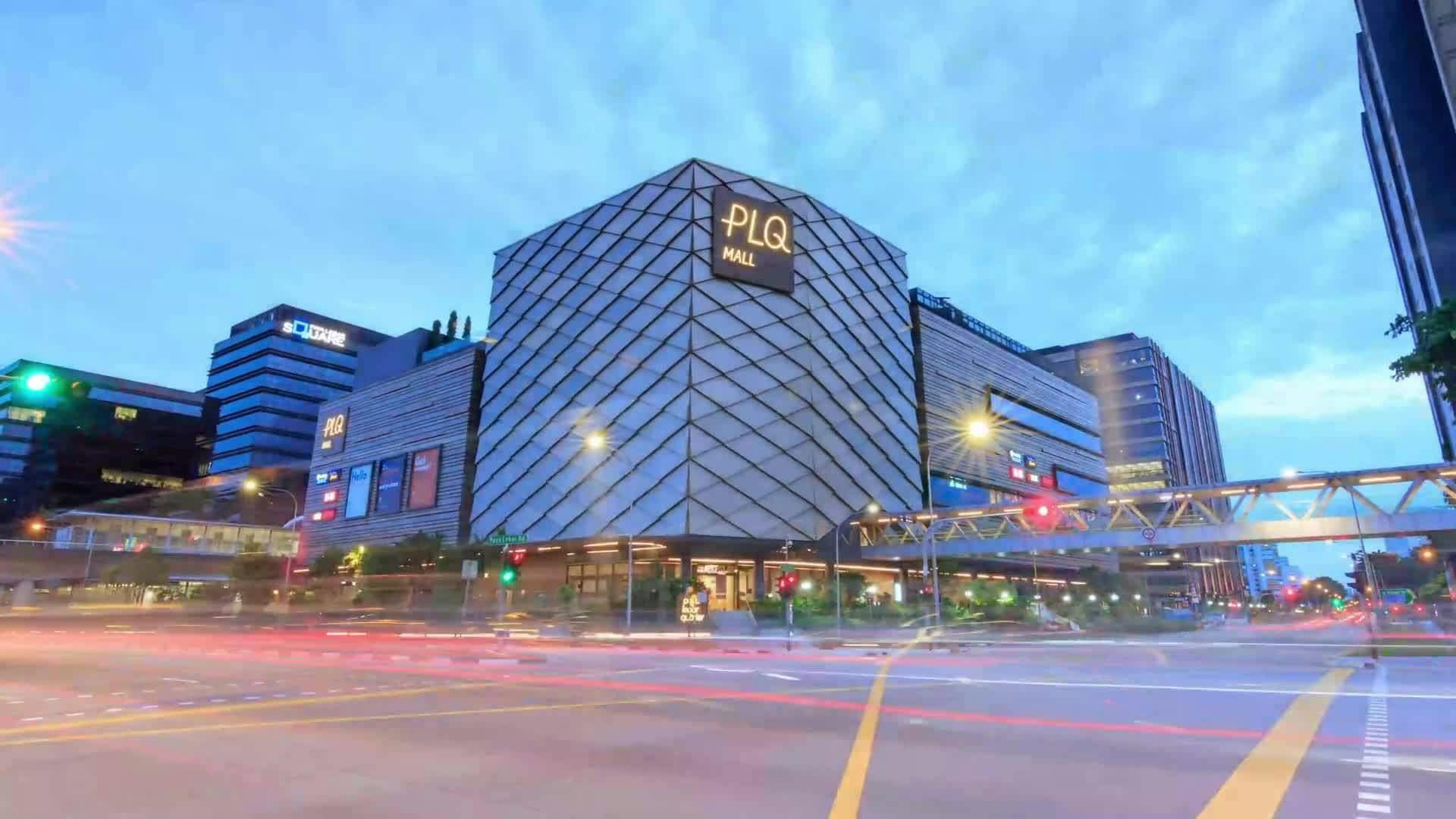 Being located in the Paya Lebar Central precinct, exciting developments await The Continuum's residents. The Paya Lebar Central precinct was selected as one of the nine precincts joining the Urban Redevelopment Authority's pilot Business Improvement District (BID) programme. This is done to drive efforts in revitalising the city and increasing employment opportunities for residents. 
Furthermore, the redevelopment of Paya Lebar Airbase (PLAB) will add more amenities for residents of The Continuum to enjoy. With the relocation of PLAB in the 2030s, the area five times of Toa Payoh will be a commercial hub with jobs and amenities.