Who it's for?
The Promenade @ Pelikat is a perfect condominium if you are looking for:
Private housing in the Hougang neighbourhood
An exclusive mixed-use development with over 200 commercial outlets
Modern living set in a village-like atmosphere
Numerous parks and open spaces around the area
Close proximity to Kovan MRT Station along the North-East Line
Accessibility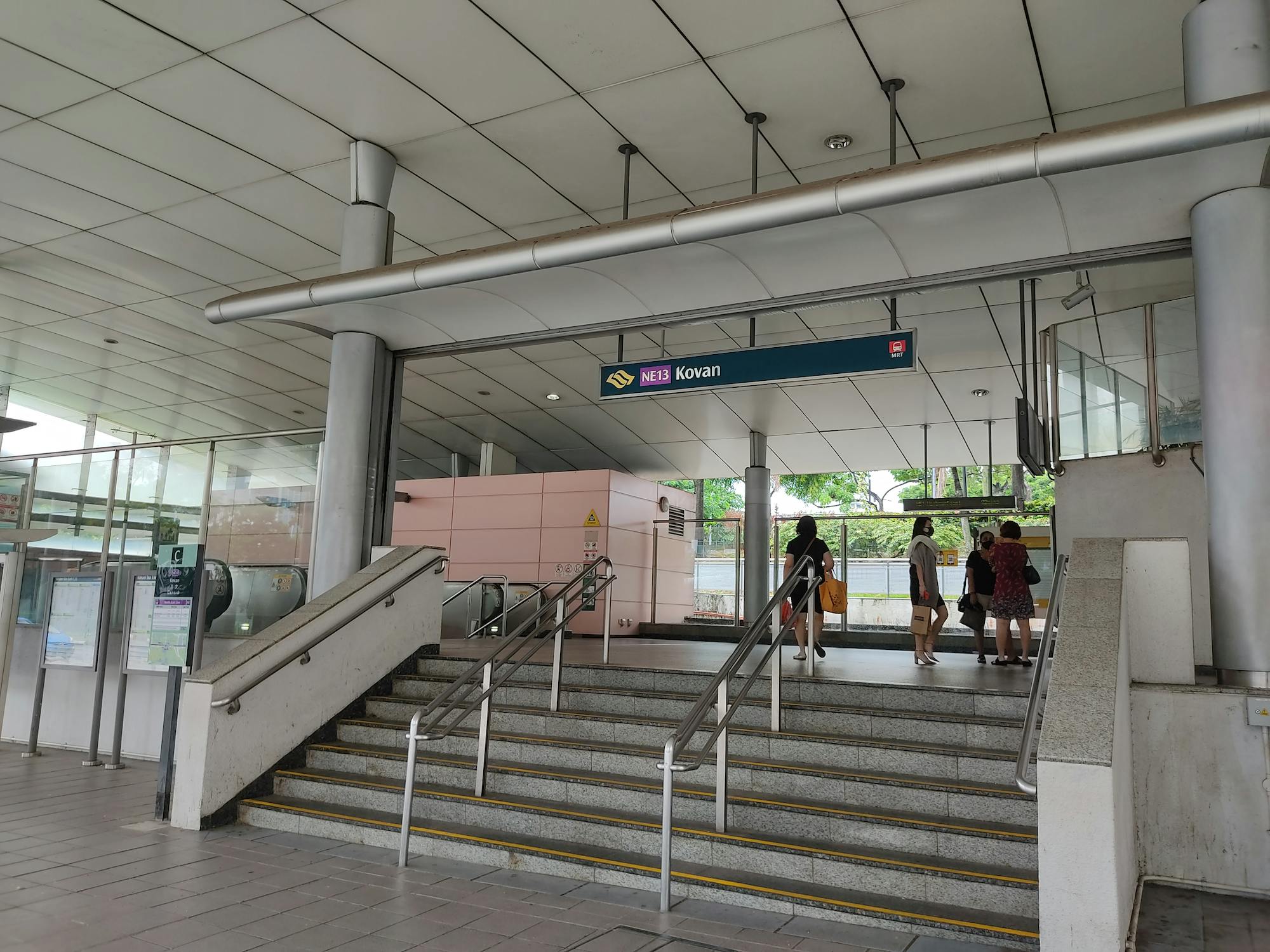 Situated precisely at 183 Jalan Pelikat, The Promenade offers its residents very convenient access to the public transport network. Going to any part of Singapore is hassle-free with Kovan MRT Station located within walking distance. Serving the North-East Line, Kovan MRT is only a stop away from Serangoon MRT Station which is an interchange that links to the Circle Line (CCL).
On the other hand, drivers will be delighted with the easy connections to the Central Expressway (CTE) and Kallang-Paya Lebar Expressways. Those heading to the Orchard Road Shopping District can take the CTE and reach it in around 15 minutes. Exploring all that the fine city of Singapore has to offer is always a breeze from your home at The Promenade @ Pelikat.
Nearby Amenities 
Although it sits in a quiet residential area, The Promenade @ Pelikat's location is within close proximity to the lively Serangoon neighbourhood. Numerous shopping malls, trendy restaurants, and other entertainment options, as well as public amenities, are just minutes away. 
Shopping Centres Near The Promenade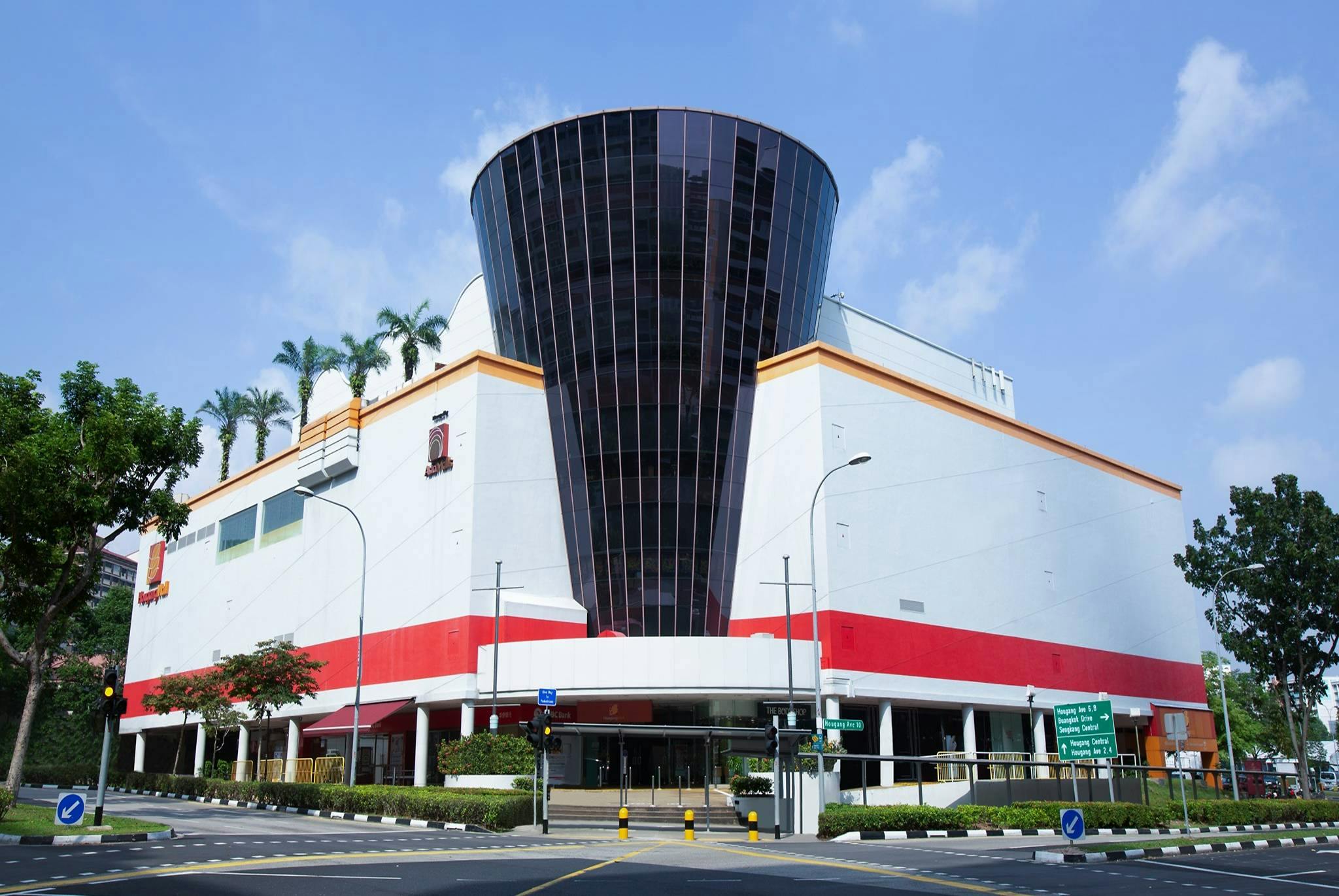 Residents of The Promenade at Pelikat would not have to travel far to get their basic necessities as everything is within reach. The mixed-use development itself has 270 shops despite being located close to numerous shopping malls such as Heartland Mall, Upper Serangoon Shopping Centre, Hougang Shopping Mall, and ICB Shopping Centre for an array of amenities such as grocery and retail shopping.
Here is a list of shopping malls near The Promenade @ Pelikat:
Heartland Mall Kovan (1km)
Upper Serangoon Shopping Centre (1.1km)
NEX (2.4km)
Hougang Mall (2.8km)
Hougang 1 (3.6km)
Macpherson Mall (3.8km)
Hougang Green Shopping Mall (3.9km)
Hawker Centres Near The Promenade
There are numerous restaurants in Hougang around The Promenade where tasty meals are guaranteed, such as include Tai Seng Herbal Turtle Soup, Tian Xin Vegetarian, Charen Thai Food, Jin Sha Wan Seafood Restaurant, and Ponggol Nasi Lemak Centre.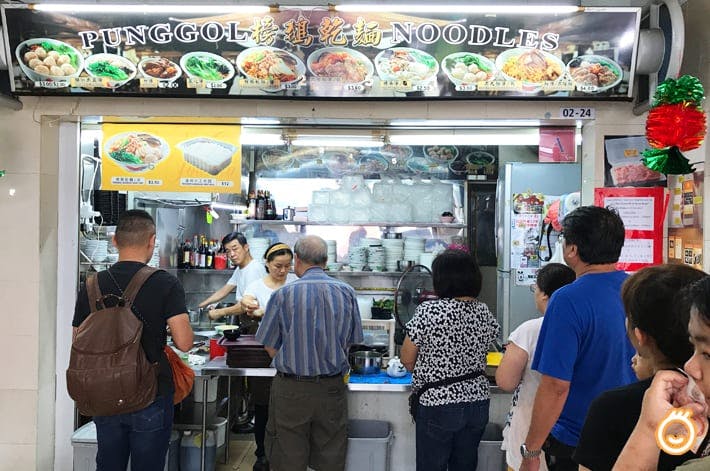 However, if you are more interested in hawker centres, head to Hougang 105 Hainanese Village Centre instead! It is located 350 metres away from The Promenade @ Pelikat and it offers a wide choice of delicious local food. 
There are 51 food stalls within the centre. Several of the must-tries include Braised Duck Rice, Wanton Mee, Teochew Kway Teow Mee, Nasi Lemak, and Bak Kut Teh. Savour their famous Pork Belly rice, Fishball Noodle, and Char Siew Wanton Noodle as well!
Surely, Hougang Hainanese Village Centre is not the only place to go when you are in need of a delicious hawker fix. Here is a list of food centres around The Promenade:
Hougang 105 Hainanese Village Centre (350m)
Kovan 209 Market & Food Centre (700m)
Serangoon 304 Kopi Point (3km)
Broadway Food Centre (3km)
Serangoon Garden Market & Food Centre (3.1km)
Chomp Chomp Food Centre (3.2km)
Schools Near The Promenade
The Promenade Pelikat floor plan offers 3 types of units with various layouts (452 to 1,023 sqm) that can cater to the need for family housing. The close proximity to the Paya Lebar area gives residents numerous options when it comes to children's education, hence making The Promenade an ideal home for families.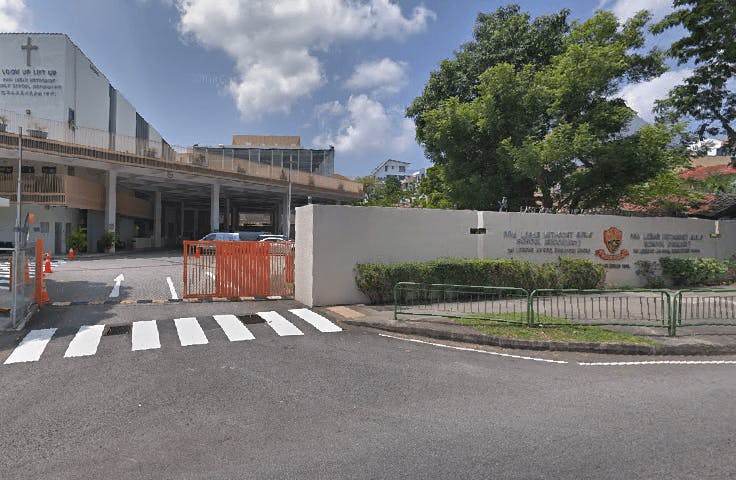 Several best schools in the East Region are located nearby. Paya Lebar Methodist Girls' School, for example. The primary and secondary schools have over 4000 students. Since 1995, Paya Lebar Methodist Girls' School (PLMGS) has been offering Higher Mother Tongue languages and specialised deep-learning programmes in Maths, Science, and Aesthetics.
Several other schools like Yuying Secondary School, Xinghua Primary School, DPS International School, School House Bythegarden @ Hougang, Little Green House @ Hougang, and Living Sanctuary Brethren Kindergarten, among others, are also nearby. 
Here is a list of schools near The Promenade @ Pelikat:
Yuying Secondary School (350m)
Xinghua Primary School (400m)
Living Sanctuary Kindergarten (400m)
Kinderland Kindergarten (600m)
Eager Kids Montessori (750m)
Paya Lebar Methodist Girls' Secondary School (750m)
Paya Lebar Methodist Girls' School Primary (800m)
Holy Innocents' Primary School (2km)
St Gabriel's Secondary School (2.3km)
Maris Stella High School (2.6km)
Portman Business School (3km)
Parks Near The Promenade
The Promenade at Pelikat allows its residents to enjoy an abundance of green spaces so close to home. Just beside the mix-used development, you can find Hougang Avenue 1 Park. It is a really good place to hang out with family and friends. The children's playground there will also guarantee that your little ones will have a great time. 
Other neighbourhood parks within walking distance from Promenade Pelikat are Aroozoo Park, Maplewood Park, and Surin Avenue Neighborhood Park.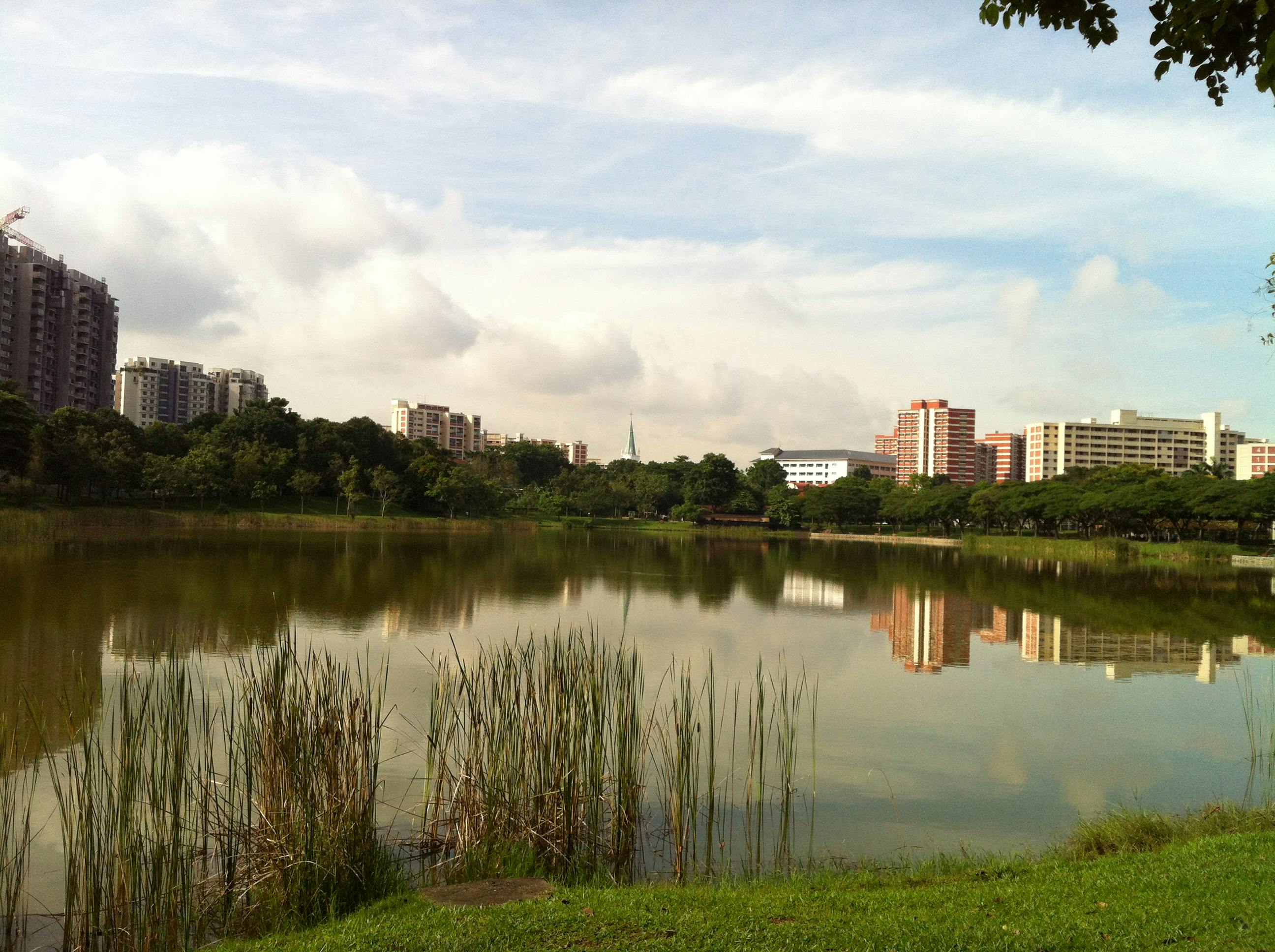 On top of that, a short drive away is Punggol Park, a tranquil green area with a beautiful 5-hectare pond in the middle. Families can have joyful picnics under the shady trees, avid cyclists can follow the scenic bicycle tracks, and anglers can hook their catch at the park's fishing promenades around the pond.
Here is a list of parks near The Promenade @ Pelikat:
Hougang Avenue 1 Park (50m)
Aroozoo Park (160m)
Surin Avenue Neighbourhood Park (400m)
Maplewood Park (650m)
Richard Avenue Park (1.2km)
Hougang Neighbourhood Park (2.2km)
Serangoon Community Park (2.3km)
Punggol South Park (2.6km)
Harmony Park (2.8km)
Punggol Park (3km)
Libraries Near The Promenade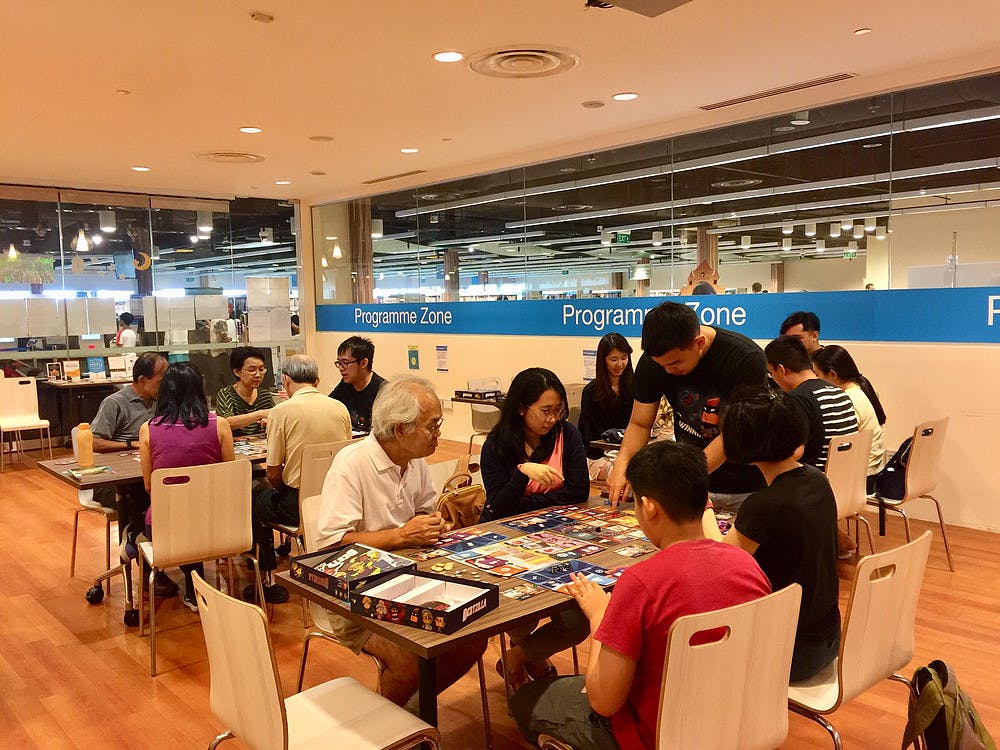 Located on the rooftop of NEX shopping mall, Serangoon Public Library is easily accessible to The Promenade residents as well as commuters passing through Serangoon's transport epicentre. Housing more than 180,000 items for readers of all age groups, the library has a wide collection of books, magazines, and audio-visual materials. 
Other than being well placed to nurture the joy of reading and learning in its community, Serangoon Public Library also houses a board game group. Facilitated by the Singapore Boardgames Meetup group, sessions are held on every 3rd Sunday of even month from 2 – 6 pm where participants get to play a wide range of board games. 
Sports Centres Near The Promenade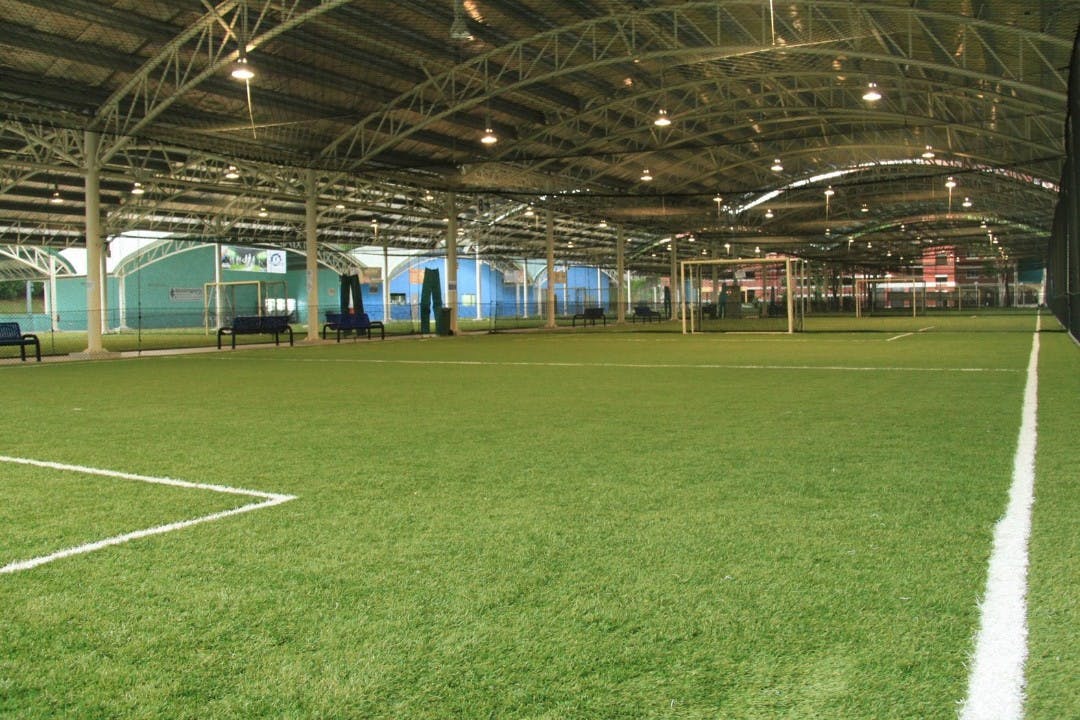 Kovan Sports Centre at 60 Hougang Street 21 is only 500 metres away from the condominium complex. Open daily from 9 am to 10 pm, Kovan Sports Centre offers sports-related team bonding events scaling from the smallest to the largest of crowds. 
Other than the specialized futsal tournament management services, it also provides activities such as water soccer, archery tag, laser tag, bubble soccer, dodgeball, touch rugby, and handball. Moreover, Serangoon Stadium is also near The Promenade. Located at 33 Yio Chu Kang Road, the stadium is managed by Sport Singapore and has a seating capacity of 1,200 people. 
Places of Worship Near The Promenade
Within a 1.5-kilometres radius of The Promenade, you can find numerous places of worship including churches, mosques, and temples. There are many different places of worship catering to different and multiple religions and beliefs, so it will be easy for you to find yours nearby. Here is a list of religious buildings near The Promenade @ Pelikat: 
Living Sanctuary Brethren Church (400m)
Zi Yun Kai Ji Kong Temple (800m)
Kai Hock Tong Temple (800m)
St Paul's Church (850m)
Chin Fook Temple (850m)
Chee Tong Temple (950m)
Kim Tian Christian Chuch (1km)
The People's Bible Church (1.1km)
Masjid Haji Yusoff Mosque (1.1km)
Masjid En-Naeem (1.1km)
Bethesda Serangoon Church (1.2km)
Hougang Tao Mu Temple (1.2km)
Lin Chee Cheng Sia Temple (1.3km)
New Testament Baptist Church (1.4km)
Kancanarama Buddhist Temple (1.5km)
Hospitals Near The Promenade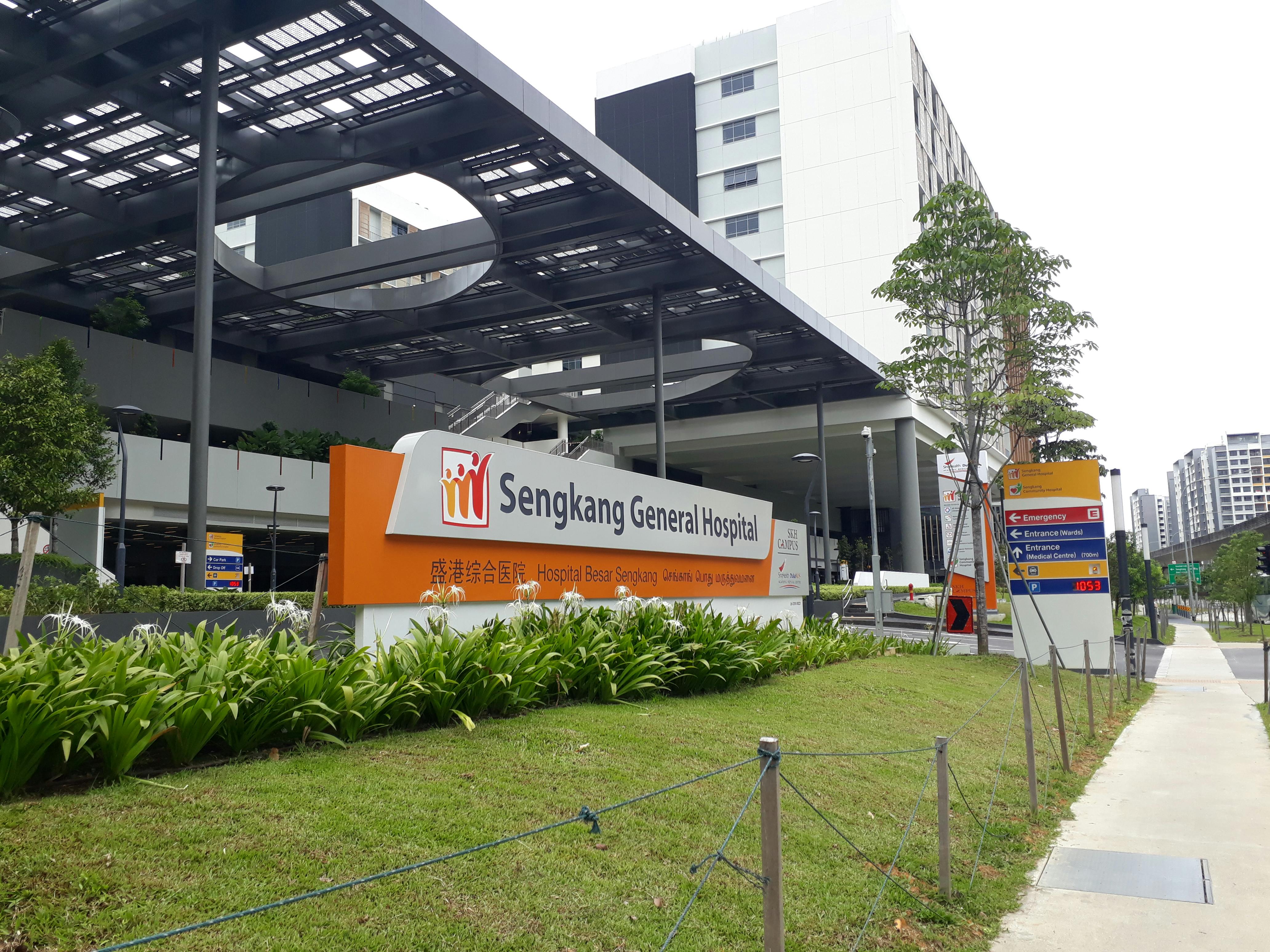 In times of health emergencies, residents can count on the nearby Sengkang General Hospital located a short drive away from The Promenade @ Pelikat. The public hospital has a capacity of 1000-beds and offers general hospital services with community-based care. Sengkang General Hospital also partners with primary care physicians, polyclinics, and intermediate and long-term care providers to offer more community-based care for the residents of northeast Singapore. 
However, if you prefer smaller medical facilities to treat your conditions, there are clinics within walking distance from The Promenade–OneCare Clinic Hougang (350m) and Kovan Clinic (700m).