Who's it suitable for?
Fengshan Greenville (MOP 2023) is an HDB suitable for those who are looking for:
Resale HDB flats in Bedok
Various layouts, including studio apartments, 3-, 4-, and 5-room flats
Lush greenery within and around the development
Numerous schools nearby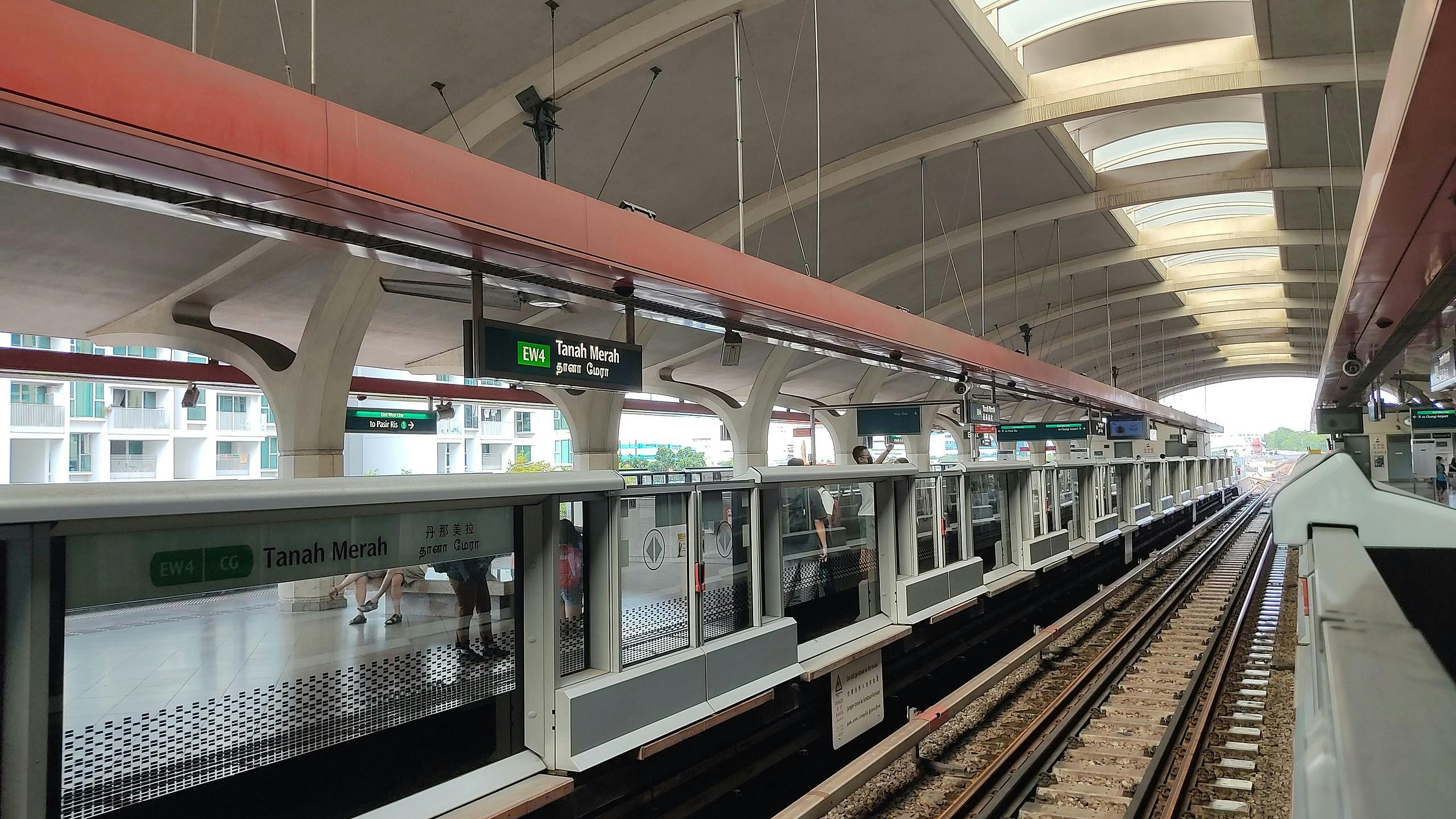 Accessibility
Situated near Tanah Merah MRT along the East-West Line (EWL) and close to two major expressways in the PIE and ECP, Fengshan Greenville boasts unparalleled accessibility whether residents prefer public transport or driving.
It is only one train stop to SUTD, Changi International Business Park, and Bedok Town Centre. You can also get to Changi International Airport and all the exciting shopping and dining experience in Jewel at Changi, just two stops away from Tanah Merah MRT Station.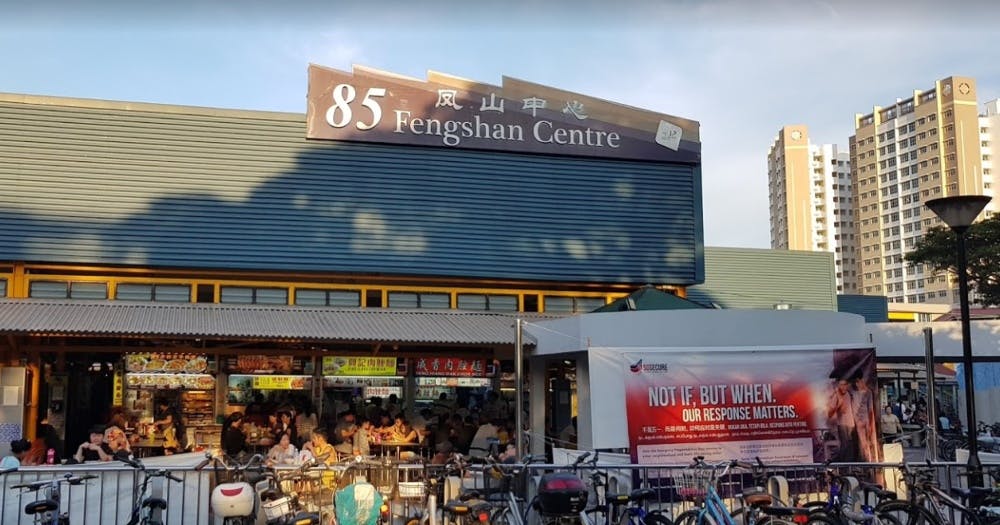 Nearby Amenities
Bounded by Bedok North Road and Bedok North Street 4, Fengshan Greenville has many amenities nearby, including Fengshan Community Club and Fengshan Market and Food Centre. On-site, residents enjoy various facilities along the beautiful garden in the middle of the development. 
Break a sweat at the fitness station, have fun at the children's playground, or rest easy at the shelters. Other facilities at Fengshan Greenville include a roof garden, a multi-storey car park, a childcare centre, and a senior activity centre, among others.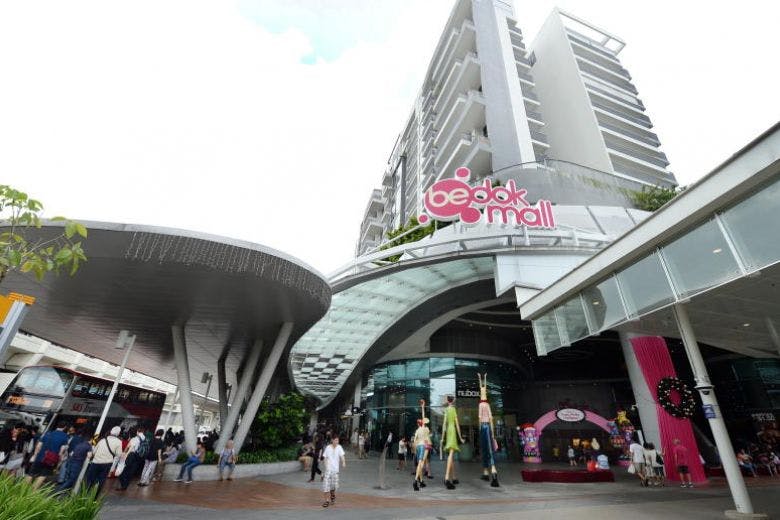 Shopping Centres Near Fengshan Greenville
Bedok Mall offers a convenient one-stop shopping experience for residents of Fengshan Greenville. It features a range of shops, restaurants, and a cinema, making it a great place to spend the day with friends and family. 
Changi City Point, also nearby, features popular outlet stores such as Nike Factory Store, Adidas Outlet, PUMA Outlet and key retailers such as Challenger, Jollibee, FairPrice Finest and many more. There are also unique F&B concepts, including Hey Long Cha, ManNa Korean, Muyoo Bakery, The Dim Sum Place and The White Tiffin. 
Alternatively, head to East Point Mall, which is a vibrant suburban mall abuzz with over 100 shops spanning 6 storeys. There are over 30 fresh and innovative food and beverage concepts here, such as popular Halal eateries Eighteen Chefs and Hanis Cafe & Bakery. Do check the malls' respective websites to check on the latest update of the stores!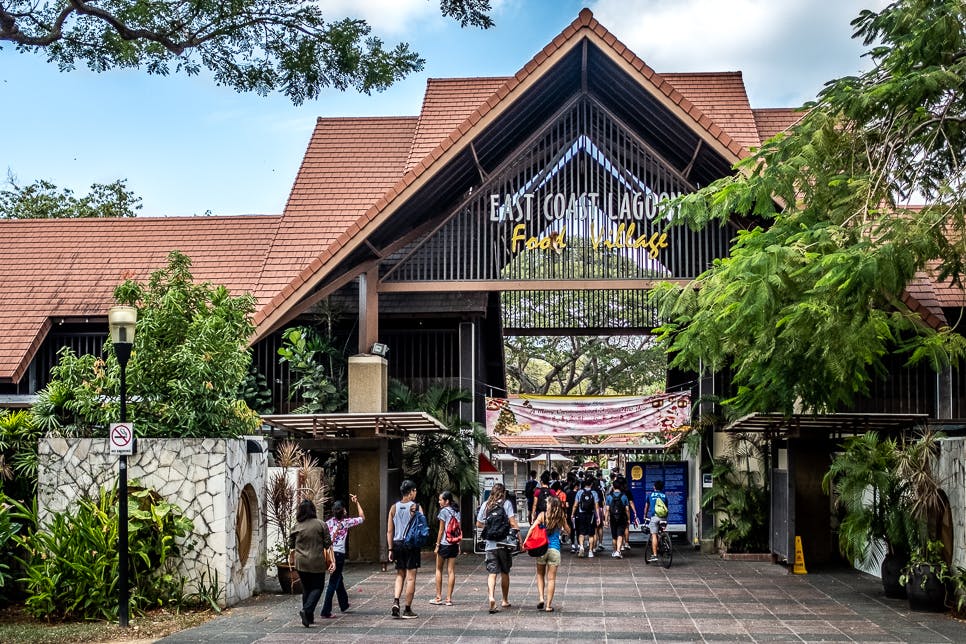 Hawker Centres Near Fengshan Greenville
Bedok 85 Market & Food Centre is right outside Fengshan Greenville – all the tasty and affordable hawkers are one step away from home! There are at least 5 hawker centres in a 2-kilometre radius of the HDB, including the popular Bedok Interchange Hawker Centre. 
For a different atmosphere, head to East Coast Park and dine at one of Singapore's premier hawker centres, The Lagoon Food Village. This seaside food centre offers a wide variety of top-quality crab, lobster, shrimp, fish, and much more–not just seafood!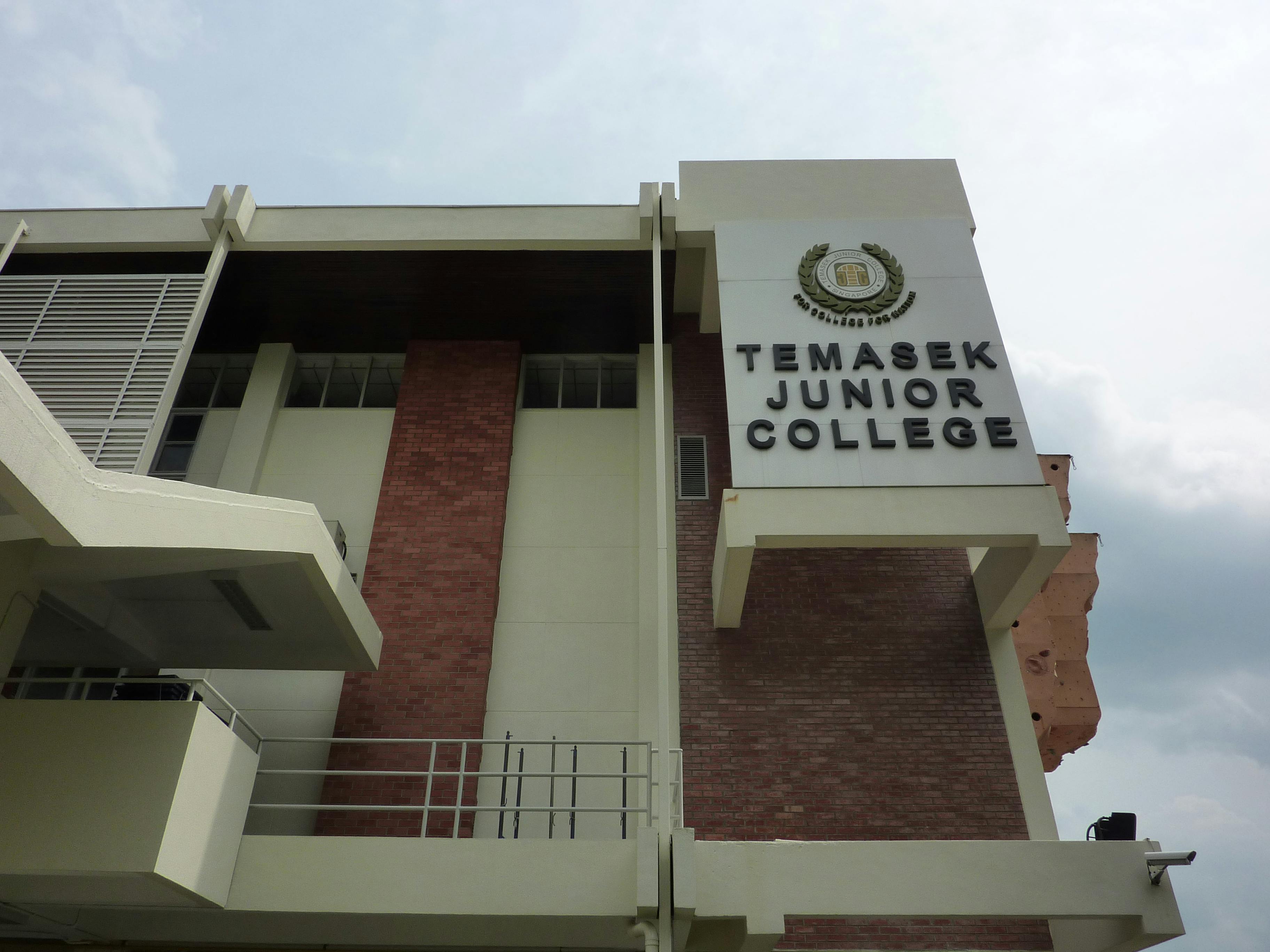 Schools Near Fengshan Greenville
Fengshan Greenville makes a good home for families. Other than the childcare centre within the development, the numerous schools around the area are such a privilege to have. Educational institutions such as Bedok View Secondary School and APSN Katong School are within walking distance. Several prestigious schools such as Victoria Junior College, Temasek Junior College, and Singapore University of Technology and Design are nearby.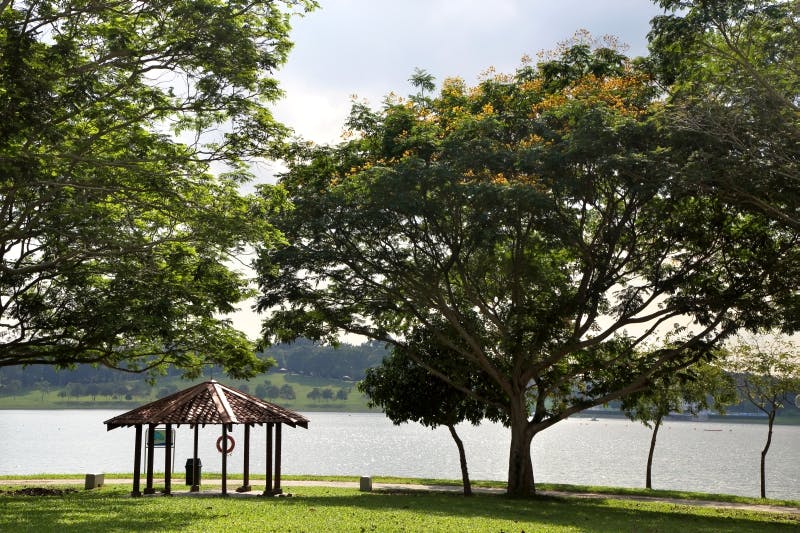 Parks Near Fengshan Greenville
Nature lovers would love to spend the day at Bedok Reservoir Park, just a short drive from Fengshan Greenville. Other than East Coast Park, it is a popular destination amongst joggers and water sports enthusiasts in eastern Singapore. 
The park surrounds the 88-hectare Bedok Reservoir, making it a great place for water activities – from kayaking to wakeboarding, you name it! Bedok Reservoir Park has a 4.3-kilometre running track where fitness enthusiasts, schools, and organisations normally conduct regular runs.
Alternatively, sit back, relax and enjoy the scenery from the benches that are conveniently placed throughout the park. You can experience a refreshing sense of tranquillity on the floating deck, offering a spectacular view of the reservoir.
Bedok Reservoir Park has more than 14,000 wetland plants and diverse flora and fauna. It is also a great sanctuary for birdwatching. Visitors can spot swallows playing by the water, little herons wading along the reservoir's banks and kingfishers diving for lunch.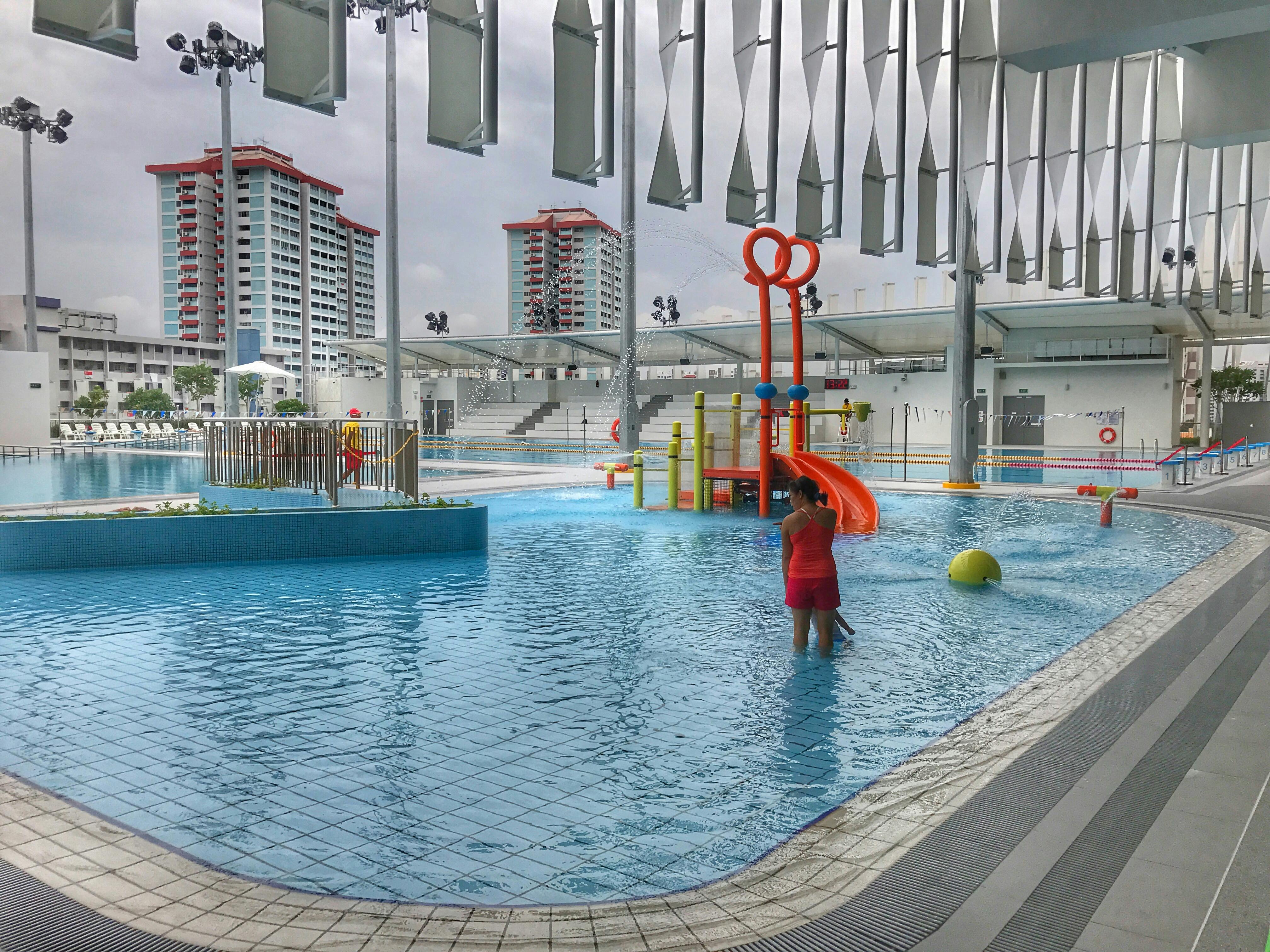 Sports Centres Near Fengshan Greenville
Sports enthusiasts can head to Bedok Sports Hall, Stadium, and Swimming Complex for a good workout. It is located within Heartbeat@Bedok, 1.5 kilometres away from Fengshan Greenville. Alternatively, Forest Adventure at Bedok Reservoir Park also offers outdoor activities to keep you fit and entertained.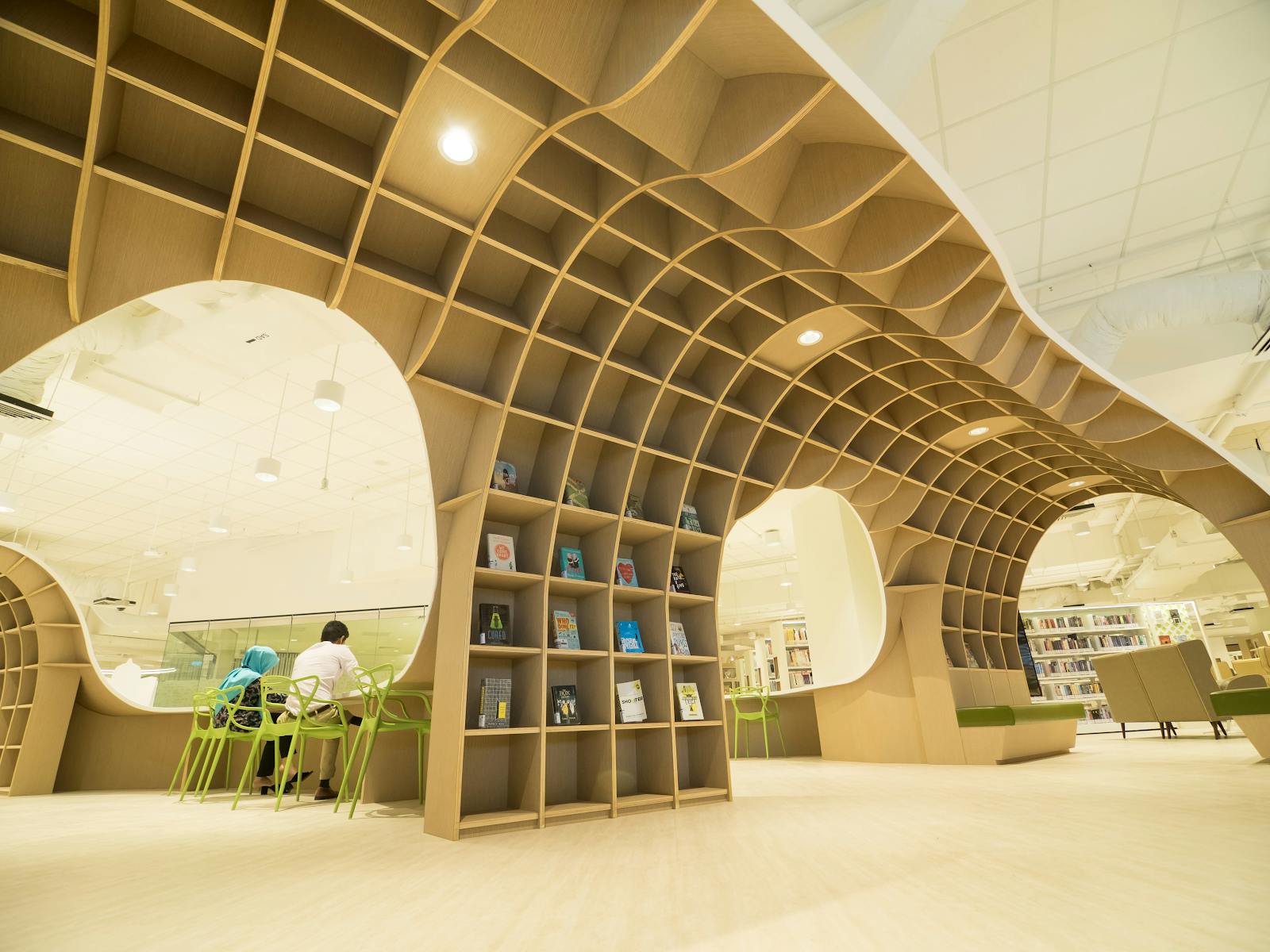 Libraries Near Fengshan Greenville
Heartbeat@Bedok is also home to Bedok Public Library, with more than 200,000 items in the collection. What's unique is Bedok Public Library offers various features for senior users, such as an electronic magnifier to enlarge texts and keyboards with large alphabets. The elderly won't have a problem going around the library alone.
Places of Worship Near Fengshan Greenville
Finding a place of worship is quite easy, as there are mosques, churches, and temples around Fengshan Greenville. Bethesda Church, for example, is located within short walking distance. The nearest mosque is Masjid Al-Ansar along Bedok North Street 1, next to Garden Hill Park. As for temples, head to Chai Chee St, and you will find Hock Leng Keng and Soon San Teng Temple.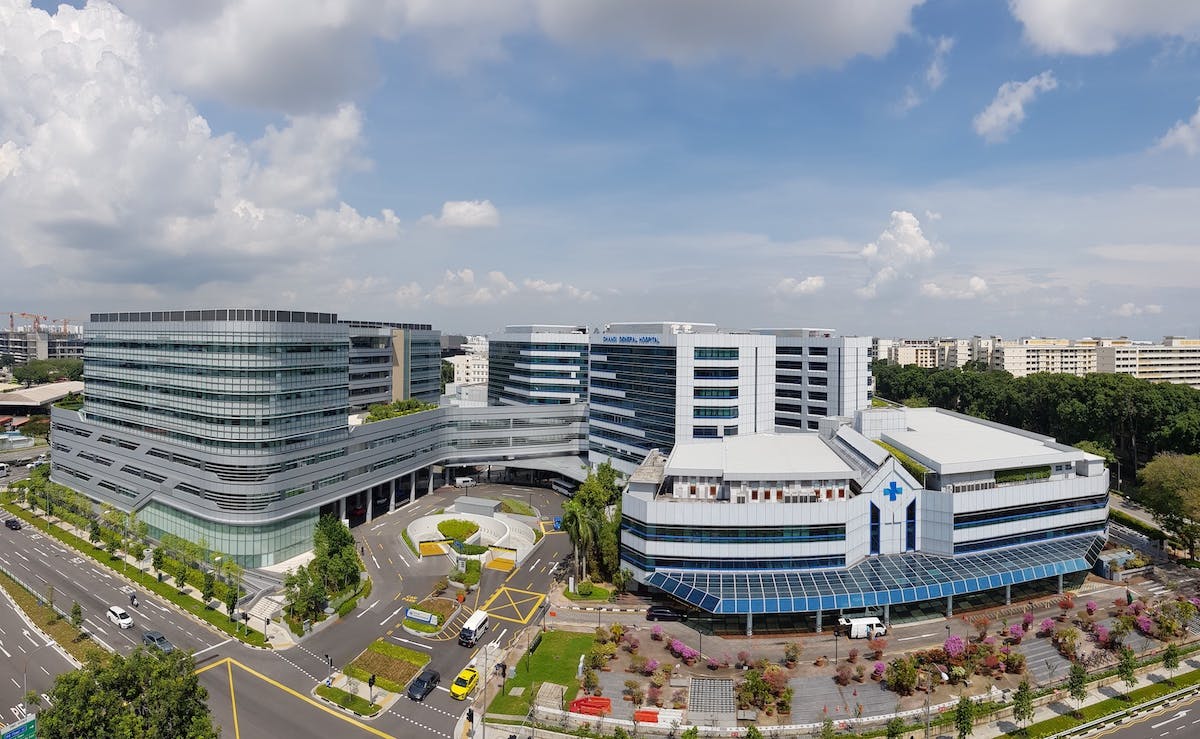 Hospitals Near Fengshan Greenville
Residents can head to Changi General Hospital, located 3 kilometres away from Fengshan Greenville, for any medical emergency. CGH is a 1000-bed hospital with over 23 medical services, ranging from general surgery, internal medicine, cardiology, and ENT to orthopaedic surgery and sports medicine.
Another nearby full-facility hospital is Parkway East Hospital. It is approximately a 15-minute drive from Fengshan Greenville. Parkway East Hospital provides general and acute care and a comprehensive range of clinical specialities and sub-specialities. 
Suppose you prefer smaller medical facilities to treat your condition, there are several clinics nearby. These include Bedok Life Clinic (600m) and Clinic Faridah (1km).