Who's it suitable for?
The Peak @ Toa Payoh is perfect for those who are looking for:
A well-known HDB DBSS project in Toa Payoh
Central living close to 3 MRT stations
Spacious flats to house a multigenerational family
A myriad of in-house and surrounding facilities
Accessibility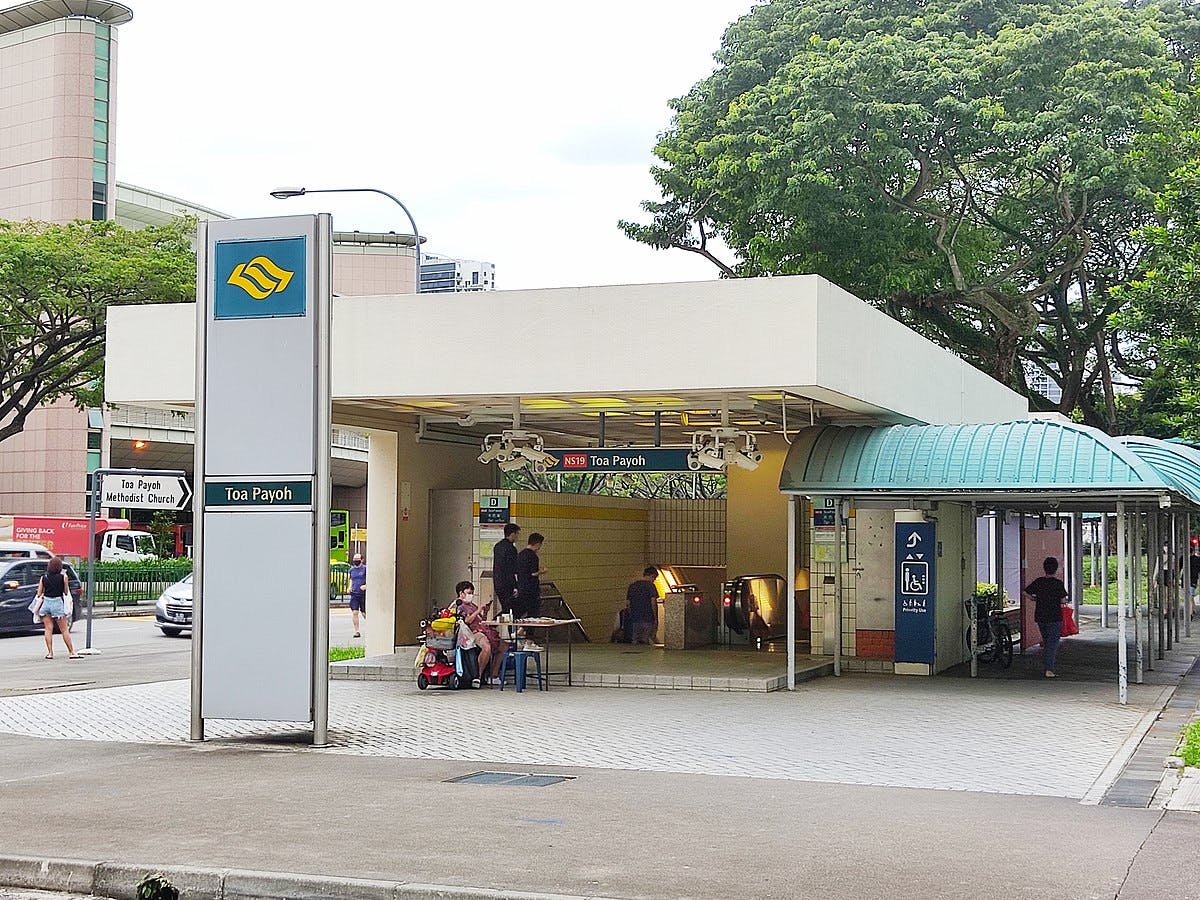 The Peak @ Toa Payoh has the advantage of being located close to three MRT stations, Toa Payoh, Braddell, and Caldecott MRT stations. These three stations can be reached within a short 10-minute walk from the development and it's a reasonably sheltered walk. 
Both Toa Payoh and Braddell MRT stations serve the North-South Line. Moreover, Caldecott MRT makes it convenient for residents to travel up north and east easily through the Thomson-East Coast Line and to the southwest and northeast region via the Circle Line. 
In terms of bus connectivity, the bus stop directly outside connects residents to the Kallang area and all the way to Changi Village. As for vehicle owners, The Peak @ Toa Payoh sits near the intersection between the CTE and the PIE, allowing very convenient access to North, South, and East-West Singapore.
Nearby Amenities 
Like other DBSS flats in Singapore, The Peak @ Toa Payoh is superior when it comes to amenities. The multi-storey car park, for example, gives additional convenience to the residents. The central location of the development also means that everything is within short reach. Toa Payoh Mall is only 700 metres away, while Toa Payoh West Market And Food Centre is just a 5-minute walk from The Peak HDB.
Shopping Malls Near The Peak @ Toa Payoh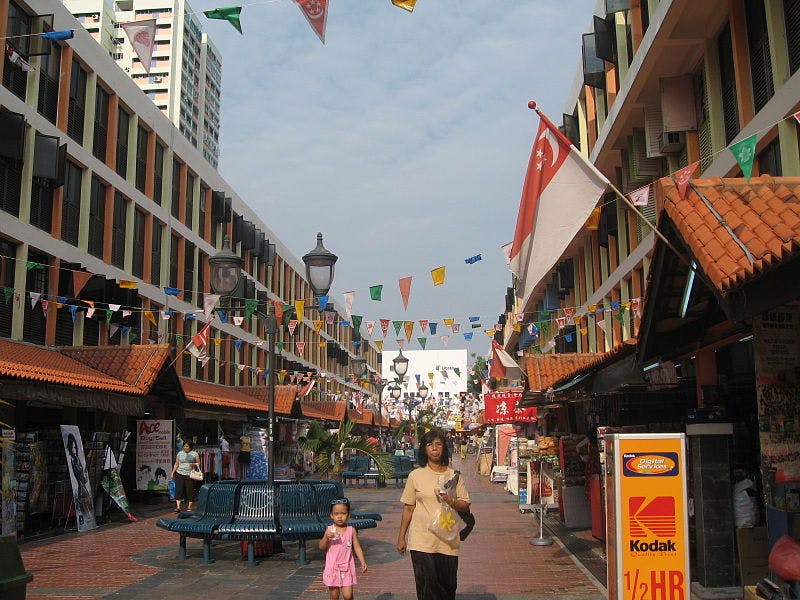 To get daily necessities, residents can easily walk from The Peak to Toa Payoh Shopping Mall, which is a combination of both Toa Payoh Hub and Toa Payoh Mall shophouses. As you walk along Toa Payoh HDB hub, there are plenty of shophouses selling daily necessities ranging from household items and fashion wear. 
For more retail options you can take a short drive to Zhongshan Mall instead. It has approximately 35 units of retail stores & F&B outlets such as NTUC Finest Supermarket, ThaiExpress, Noodle Thai Kitchen, Unforgettable Chinese Restaurant, ToastBox, Subway and Food Fair Food Court. However, do check the mall's respective website to see the latest update on the stores.
If you are looking for more retail shops, The Peak @ Toa Payoh is surrounded by many other shopping malls. Here is a list of malls within a 3-kilometre radius from The Peak:
Toa Payoh Shopping Mall (700m)
Zhongshan Mall (1.8km)
Square 2 (2.5km)
Velocity @ Novena Square (2.6km)
Goldhill Plaza Mall (2.9km)
United Square Shopping Mall (3km)
Hawker Centres Near The Peak @ Toa Payoh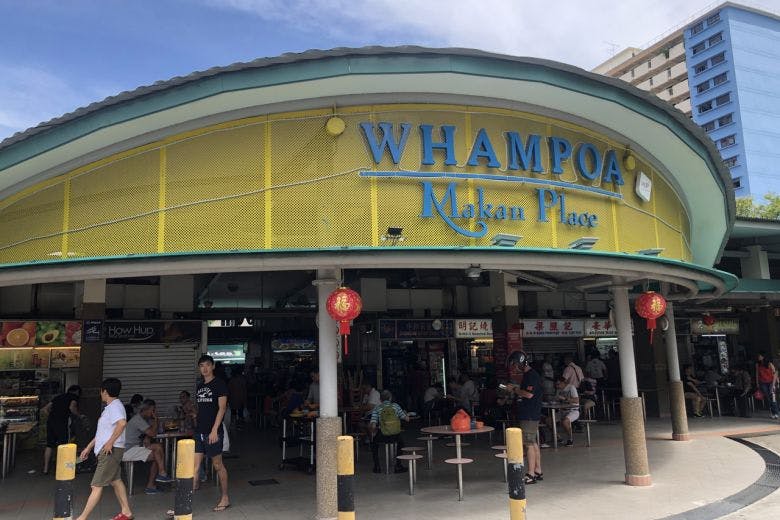 When it comes to food, The Peak residents have many options on their list. Numerous hawker centres can be found nearby, and some of them are even the best ones you can find in town. Toa Payoh Lorong 5 Food Centre, for example, has many great stalls and lots of tasty, delicious food at reasonably low prices. 
It also has international stalls which serve Thai and Japanese dishes. While the food centre is smaller compared to others, it is still one of Singaporeans' favourites. Don't forget to try out their tasty Hokkien prawn noodles, fish soup, and fishball noodles. 
Here is a list of food centres near The Peak @ Toa Payoh:
Toa Payoh West Market & Food Centre (450m)
Toa Payoh Lorong 4 Food Centre (1km)
Toa Payoh Lorong 5 Food Centre (1.2km)
Toa Payoh Lor 8 Market & Food Centre (1.7km)
Balestier Market & Food Centre (1.9km)
Kim Keat Palm Market & Food Centre (2km)
Whampoa Food Centre (2.5km)
Schools Near The Peak @ Toa Payoh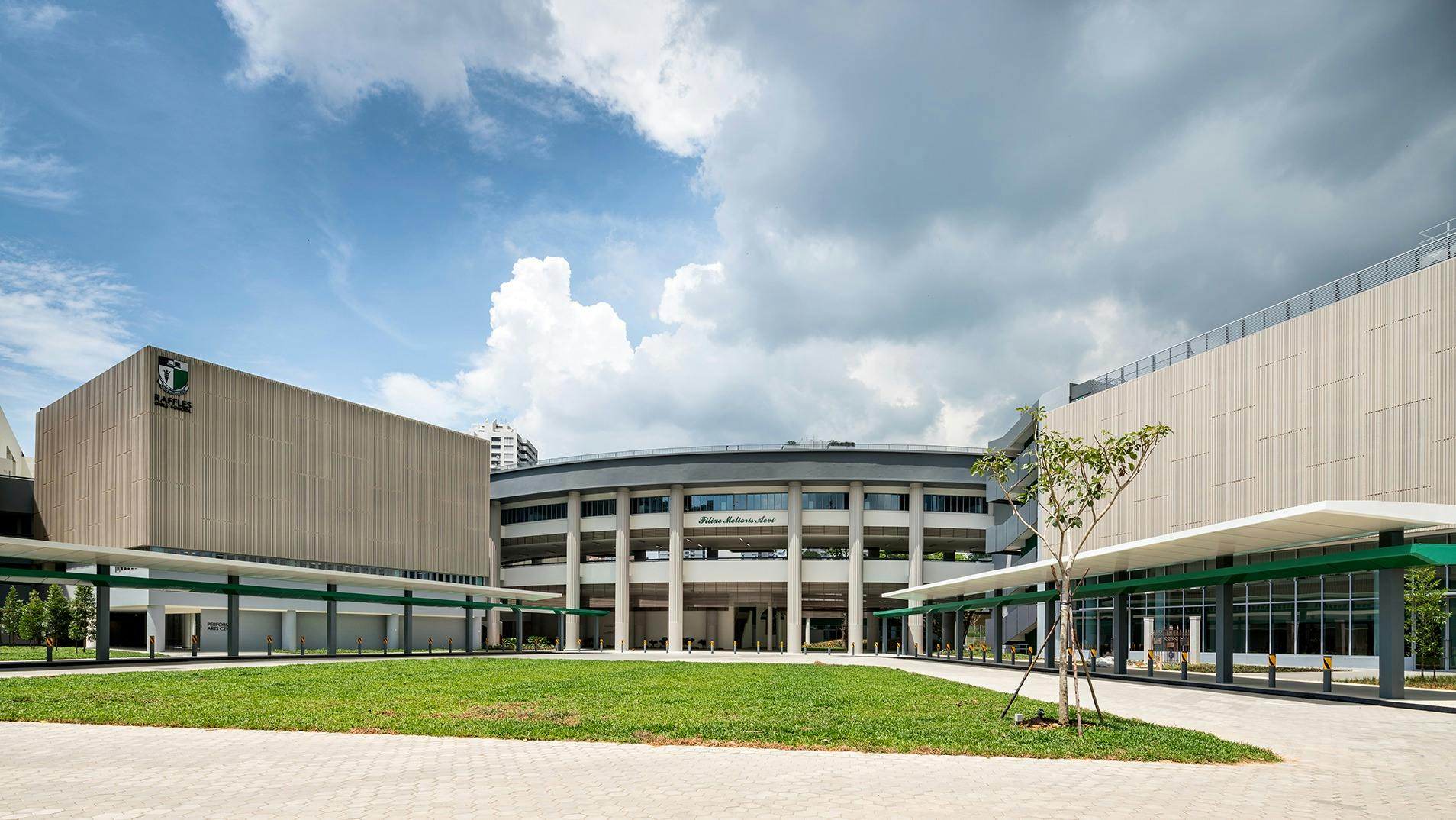 The Peak @ Toa Payoh is within close proximity to good schools like CHIJ Toa Payoh, St. Joseph's Institution, and many others. Parents will not find any problems searching for the best school for their children. Within a 2-kilometre radius, there are at least 10 schools including primary, secondary, and international schools. 
Here is a list of schools near The Peak @ Toa Payoh:
Kheng Cheng School (500m)
CHIJ Primary Toa Payoh (650m)
CHIJ Secondary School (750m)
Lighthouse School (750m)
Raffles Girls' School Secondary (1km)
St. Joseph's Institution International School (1km)
Marymount Convent School (1.6km)
Pei Chun Public School (1.7km)
SJI International School (1.8km)
Guangyang Primary School (2km)
Parks Near The Peak @ Toa Payoh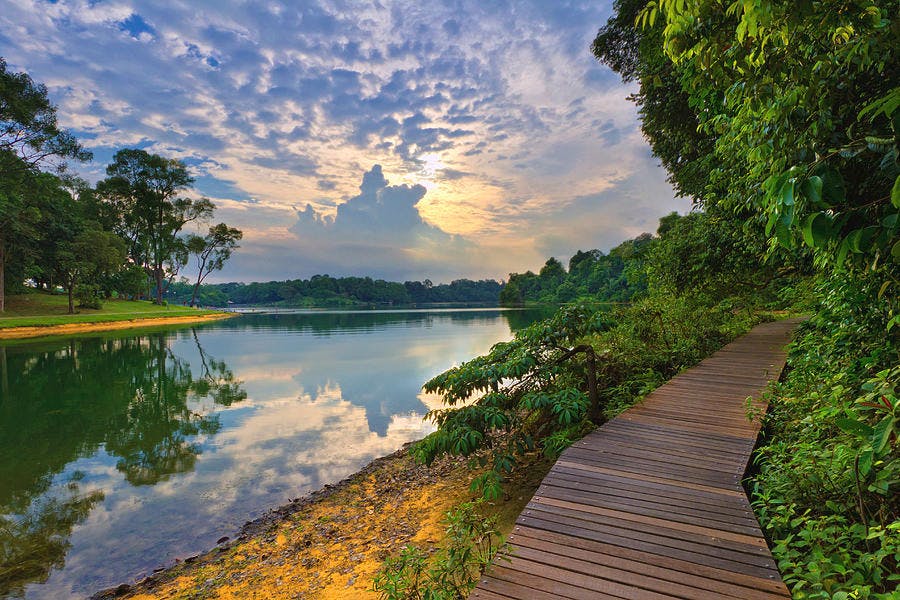 Nature lovers would be thrilled to find MacRitchie Reservoir Park just a short drive from The Peak @ Toa Payoh. The nature reserve is a playground for anyone who loves greenery. Anchored by Singapore's largest reservoir, it is also a popular destination for water sports enthusiasts. 
If you've ever wanted to enjoy the tranquillity of walking above lush green foliage, you will get your chance at the MacRitchieTreetop Walk, a 250-metre, free-standing suspension bridge spanning the two highest points within MacRitchie.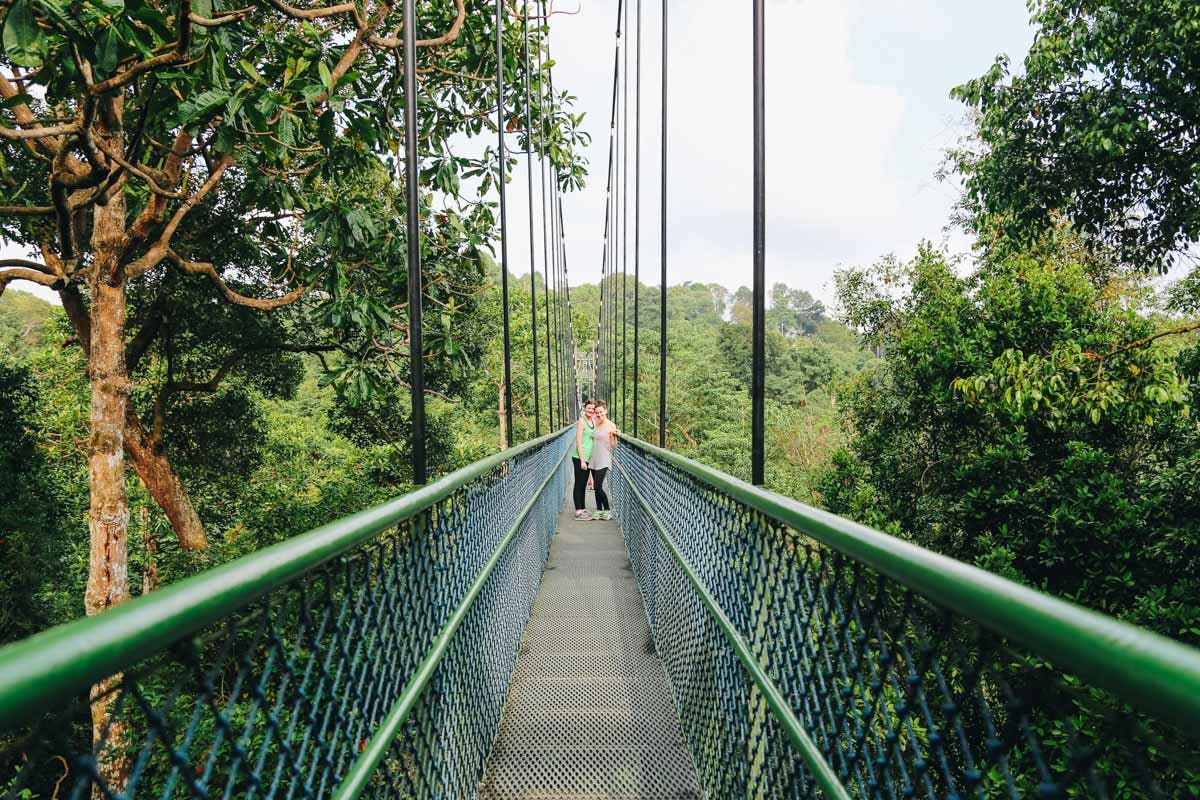 If you are not really a fan of heights, take an exhilarating walk around the 11-kilometre nature trail loop known as MacRitchie Trails, located within the tropical rainforest of the Central Catchment Nature Reserve. You will likely bump into long-tailed macaques, squirrels, monitor lizards, and even flying lemurs. Other than this nature reserve, you can pick one of the nearby parks for some outdoor activities. 
Here is a list of neighbourhood parks near The Peak @ Toa Payoh:
Braddell Park (600m)
Toa Payoh Town Park (800m)
HDB Hub Mini Park (950m)
Toa Payoh Sensory Park (1.2km)
Toa Payoh Lorong 7 Park (1.6km)
Public Libraries Near The Peak @ Toa Payoh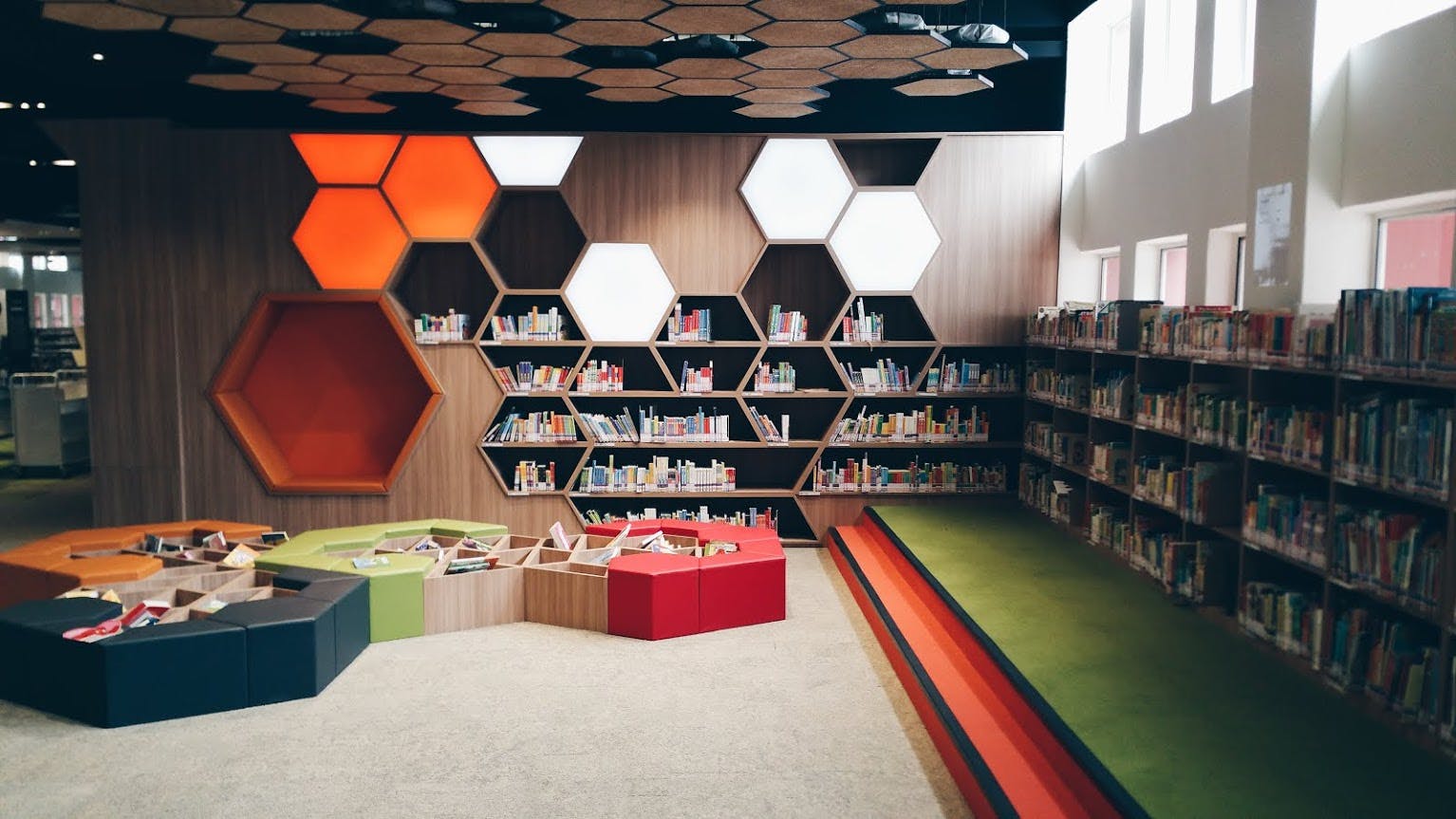 The public library is located within walking distance from The Peak @ Toa Payoh. Approximately 800 metres away from the development, Toa Payoh Public Library is 3-storey high and covers a floor area of 4,125 square metres. It has a collection of more than 240,000 print and non-print items that include books, periodicals, and audiovisual materials. 
On top of that, the eReader loan service allows library users to borrow Sony eReaders and download their favourite ebooks from OverDrive. Toa Payoh Public Library is also home to Writing the City Club, a community of writers committed to the craft of writing. The monthly workshops offer participants writing exercises, guest lectures, and exposure to literature from both established and emerging writers.
Places of Worship Near The Peak @ Toa Payoh
Located close to The Peak is the Wat Sangkharatanarama Buddhist temple. Seven more temples can be found within a 2.5-kilometre radius of the development. Churches and mosques are also available within the vicinity, making it easy for residents of The Peak when they are looking for places for worship. 
Here is a list of temples, mosques, and churches in Toa Payoh around the HDB development:
Heritage Baptist Church (400m)
Toa Payoh Methodist Church (600m)
RiverPlace Church (1.1km)
Masjid Muhajirin (1.5km)
Singapore Islamic Hub (1.5km)
Wat Sangkharatanarama (1.7km)
United Five Temples of Toa Payoh (1.8km)
Poh Chung Tian Chor Sian Tong (1.9km)
Burmese Buddhist Temple (1.9km)
Masjid Hajjah Rahimabi Kebun Limau (2.1km)
Sri Vairavimada Kaliamman Temple (2.1km)
Masjid Omar Salmah (2.2km)
Guan Yin Temple (2.3km)
Lian Shan Shuang Lin Monastery (2.3km)
Hospitals Near The Peak @ Toa Payoh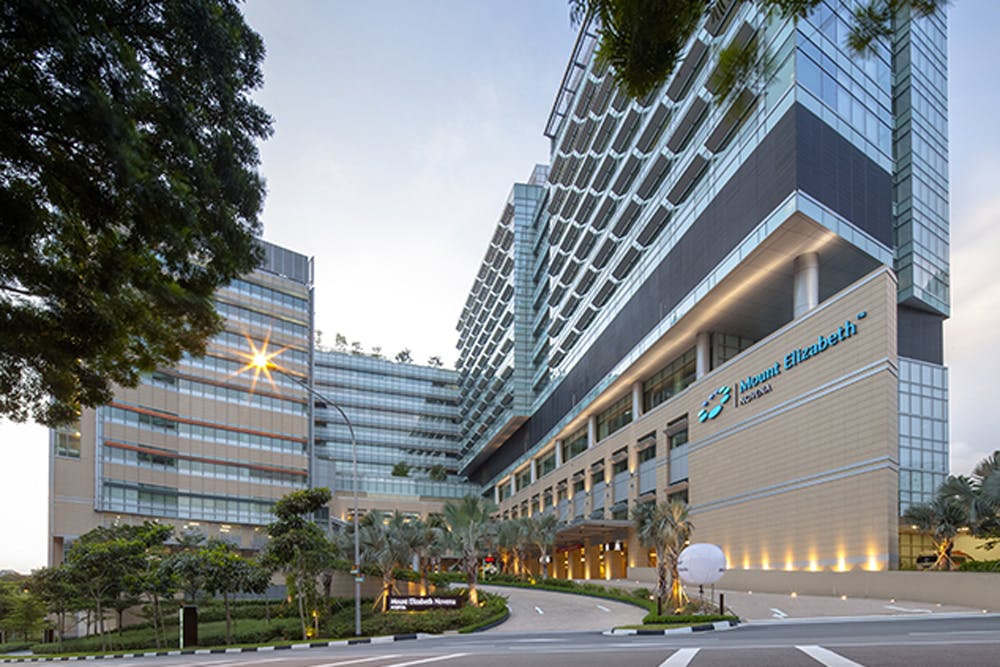 When it comes to healthcare, The Peak is very much convenient with two full-facility hospitals located within a 2-kilometre radius. Mount Elizabeth Novena Hospital and Tan Tock Seng Hospital can be counted on if you ever encounter any emergency situations because they are open 24 hours a day. However, if you prefer smaller medical clinics to treat your health conditions, there are several clinics nearby. 
Here is a list of medical facilities near The Peak @ Toa Payoh:
Braddell Family Clinic (450m)
Yap Medical Clinic (500m)
Braddell Medical Clinic (550m)