Who's it suitable for?
Yishun Riverwalk is a resale HDB project, perfect for those looking for
Various layouts of studio apartments, 3-room, 4-room, and 5-room flats
A conveniently located home in Yishun near many public amenities
Public housing nestled amid lush greenery
HDB resale flats near the Yishun November 2022 BTO location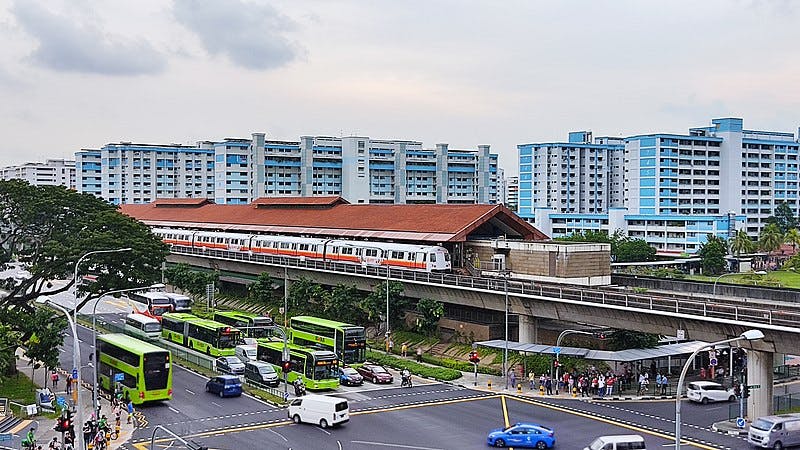 Accessibility
Located along Yishun Ring Road, Yishun Riverwalk offers good connectivity with Yishun MRT Station and Yishun Bus Interchange situated just next to Northpoint City. Though it is a 15-minute walk to the MRT station, you can easily hop on a bus to get to Yishun Central.
Yishun MRT Station is an above-ground station along the North-South Line (NSL). It is 4 stations from both Bishan and Woodlands where you can access the Circle Line (CCL) and Thomson-East Line (TEL). Meanwhile, Yishun Bus Interchange provides residents with bus services that cover areas around Yishun, as well as the city areas.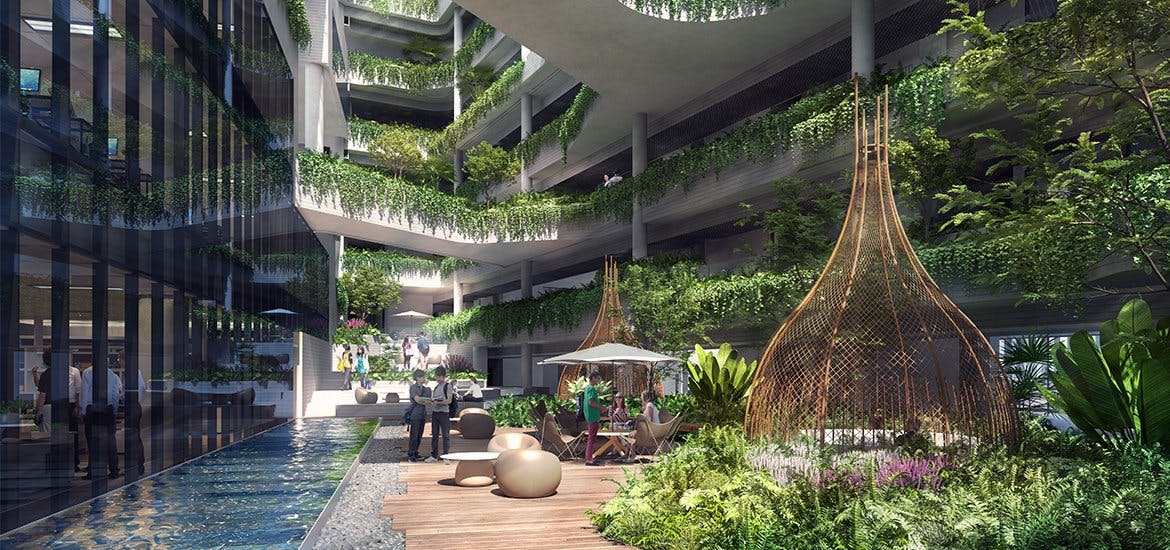 Nearby Amenities
You can enjoy the wide range of recreational amenities at your doorstep, without leaving the comfort of your home. The name Yishun Riverwalk itself reflects the river theme woven into its architectural and landscape features. 
On top of that, Yishun Riverwalk is relatively close to the November BTO 2022 locations along Yishun Avenue 10 – Miltonia Breeze and Vanda Breeze BTO. This part of Yishun brings convenience to residents as it is near many public amenities, including schools and business centres. 
There are over 20 educational institutions nearby, hence parents won't have to worry about finding the most suitable school for their children. Yishun Riverwalk HDB's proximity to Woodlands Regional Centre, Punggol Digital District, and Seletar Regional Centre, as well as the North Coast Innovation Corridor, also offers bountiful employment opportunities.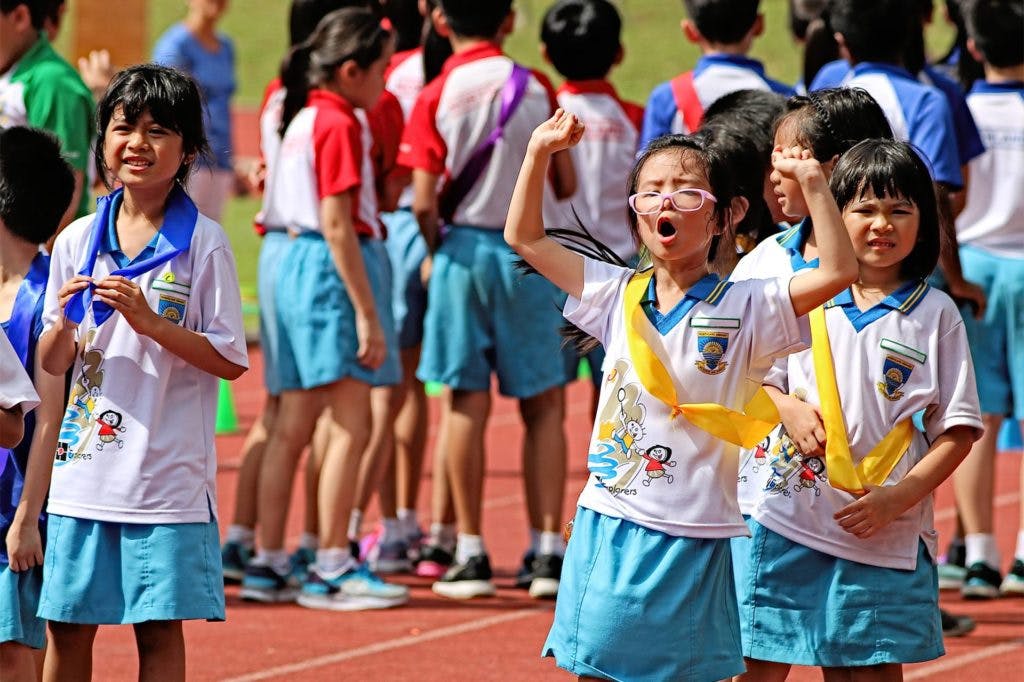 Schools Near Yishun Riverwalk
Huamin Primary School, North View Primary School, Northbrooks Secondary School, Yishun Town Secondary School, and Northland Primary School are all within walking distance of Yishun Riverwalk – you can find these schools within a kilometre radius of the HDB complex. 
Other further schools, such as Peiying Primary School in Khatib, are also easily accessible via  bus services or the MRT.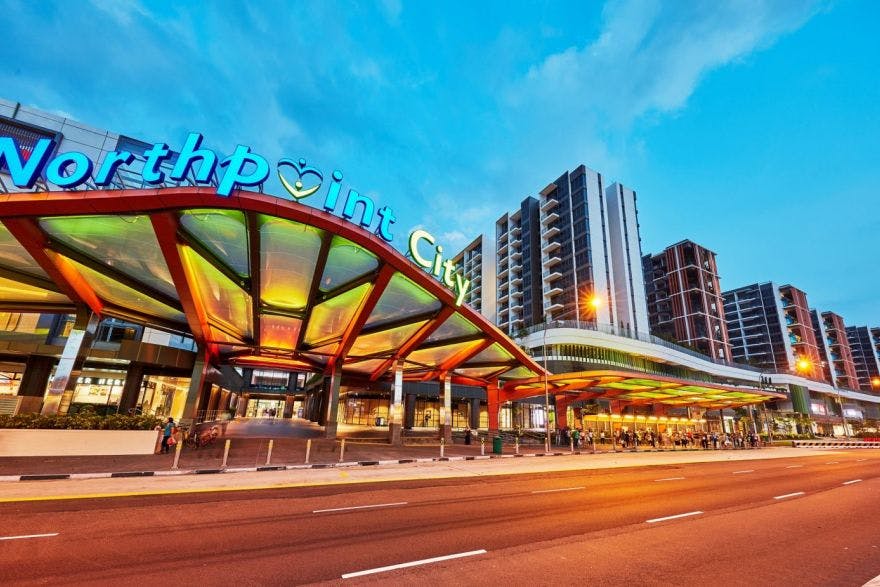 Shopping Malls Near Yishun Riverwalk
To get groceries, residents can head to the neighbourhood centre nearby. You can easily spot convenience stores, supermarkets, and coffee shops in the area. As for shopping malls, residents can head to Northpoint City located a kilometre from Yishun Riverwalk. 
Northpoint City is the largest integrated mixed development in northern Singapore and serves as a vibrant lifestyle, recreation, and transportation hub. Alternatively, residents can visit Junction 9, located even closer to home – only 800 metres away.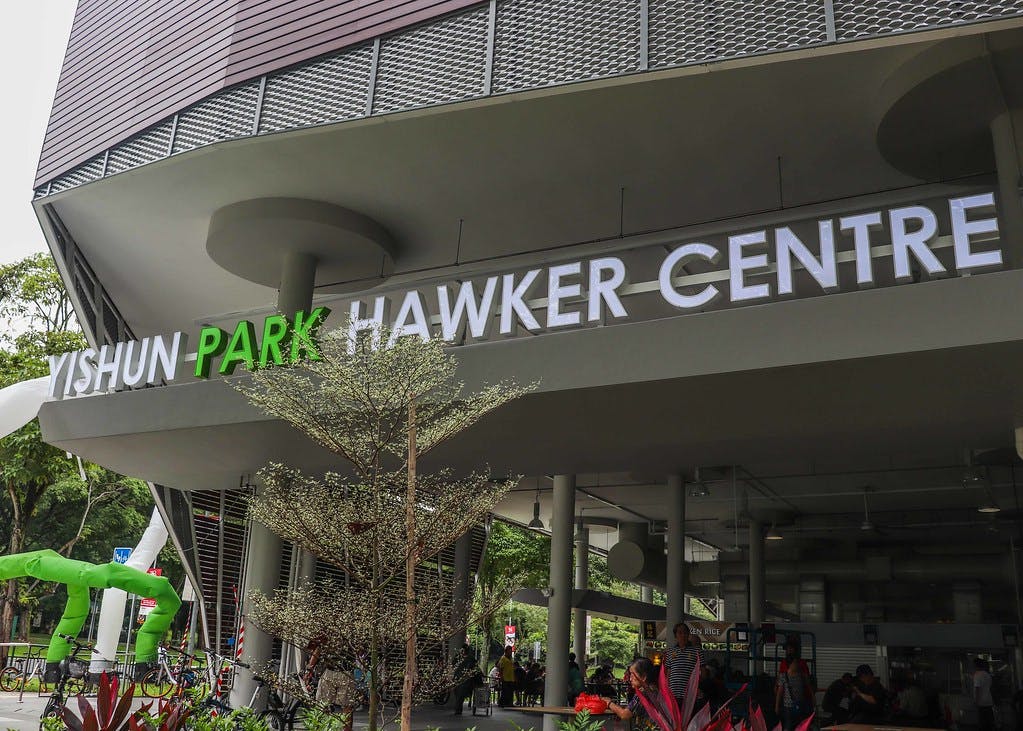 Hawker Centres Near Yishun Riverwalk
Foodies would love that Yishun Park Hawker Centre is only a kilometre away from Yishun Riverwalk. Take a walk down the park, and you will discover 43 hawker stalls serving a wide variety of traditional and fusion food. 
The must-tries at Yishun Park Hawker Centre include Japanese ramen from Ajisai, fishball noodles from Fishball Story, BBQ from Smokin' Joe, and seafood from Jiaocai.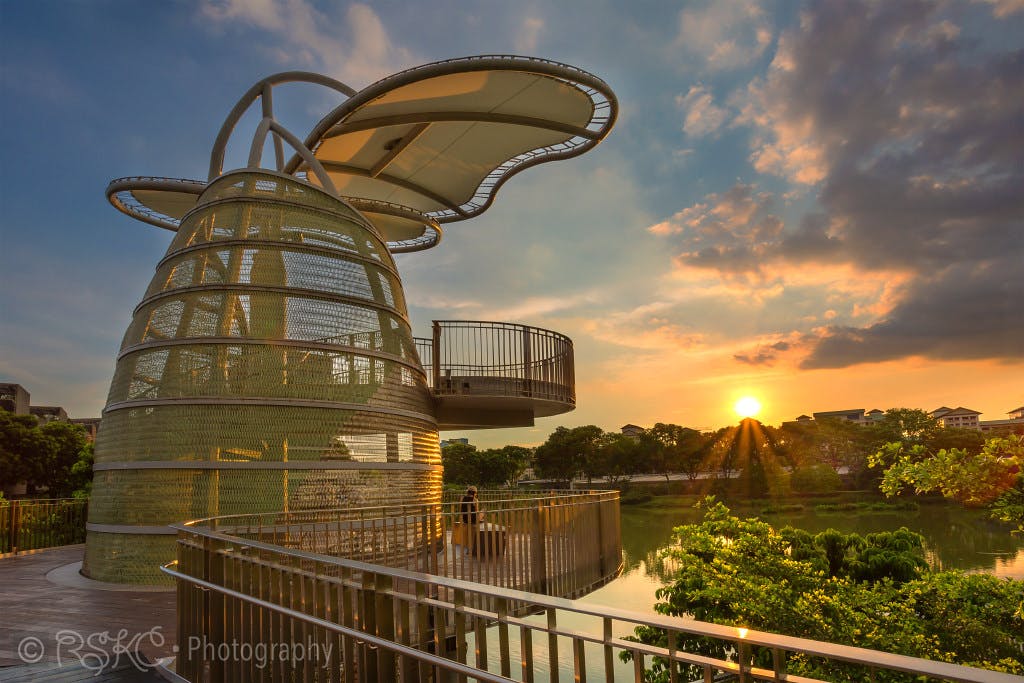 Parks Near Yishun Riverwalk
Nestled amid lush, tranquil surroundings, Yishun Riverwalk lies close to the Khatib Bongsu Park Connector. You can experience the great outdoors as you stroll, jog or cycle along this park connector to reach various nature spots such as Yishun Park, Yishun Pond, and Lower Seletar Reservoir Park.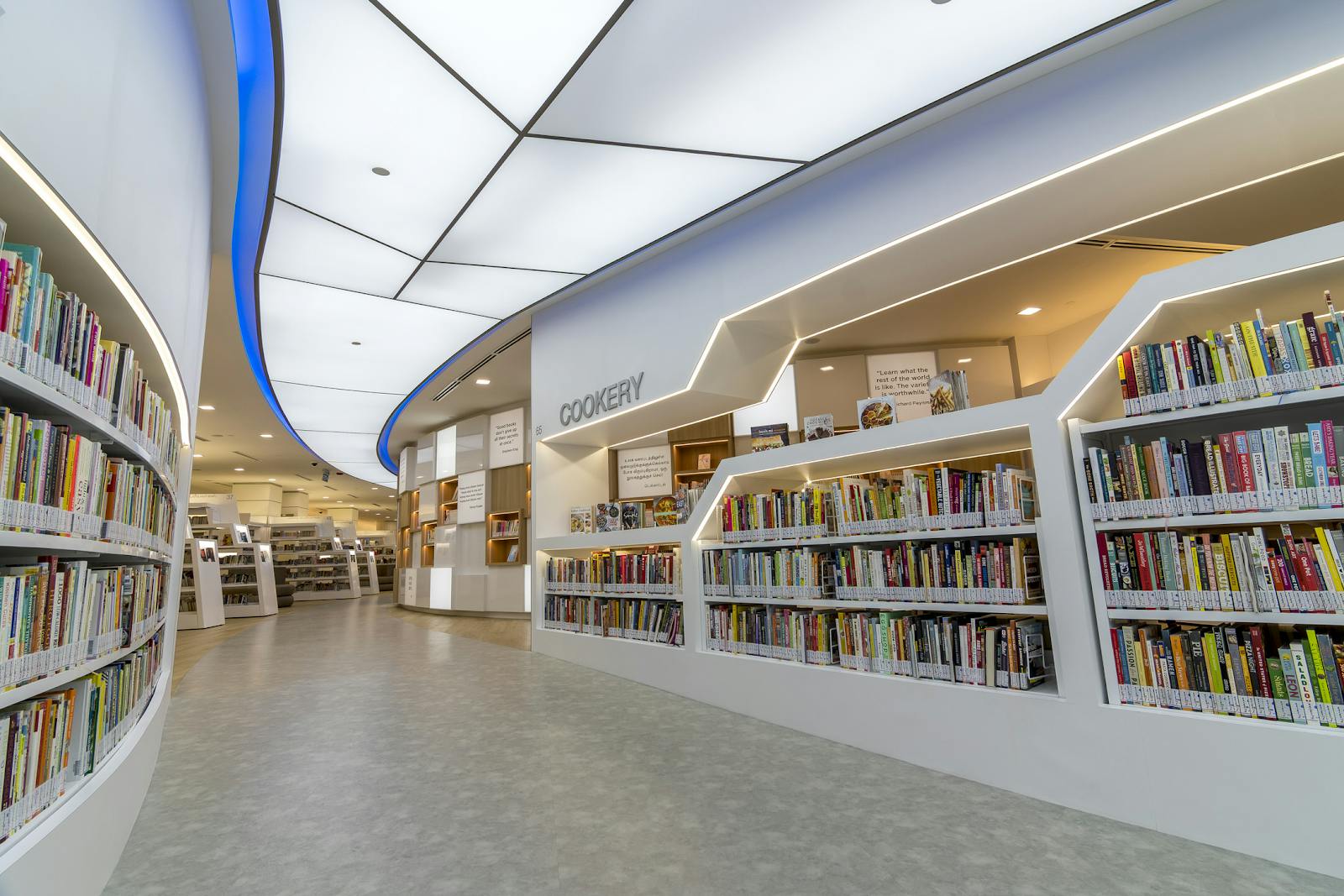 Libraries Near Yishun Riverwalk
Yishun Public Library at Northpoint City Shopping Centre covers an area of 2,530 square meters, with a collection of about 121,000 books, around 300 magazine titles, and 3,000 audio-visual items.
On top of that, Yishun Public Library features an extensive selection of the National Library Board's (NLB) digital collection. It allows users to enjoy easy access and seamless browsing of digital content.
Places of Worship Near Yishun Riverwalk
Temples and churches are aplenty in the vicinity of Yishun Riverwalk. For example, you can find Evangel Family Church a short walk away and Yishun Town Combined Temple along Yishun Avenue 9. 
As for mosques, there is only one nearby – Masjid Darul Makmur along Yishun Ave 2, just next to Yishun Neighbourhood Park. Here is a list of religious buildings near Yishun Riverwalk:
Evangel Family Church (750m)
Yishun Town Combined Temple (850m)
Yishun Methodist Mission (1km)
Church of Our Lady Star of The Sea (1.5km)
Chu Siang Wah Sua Temple (1.6km)
Masjid Darul Makmur (1.6km)
Sembawang Tamil Methodist Church (1.7km)
Smyrna Assembly (1.7km)
Tabernacle of Christ (1.7km)
Yishun Christian Church (2km)
Dong Shan Temple (2.2km)
Sree Maha Mariamman Temple (2.4km)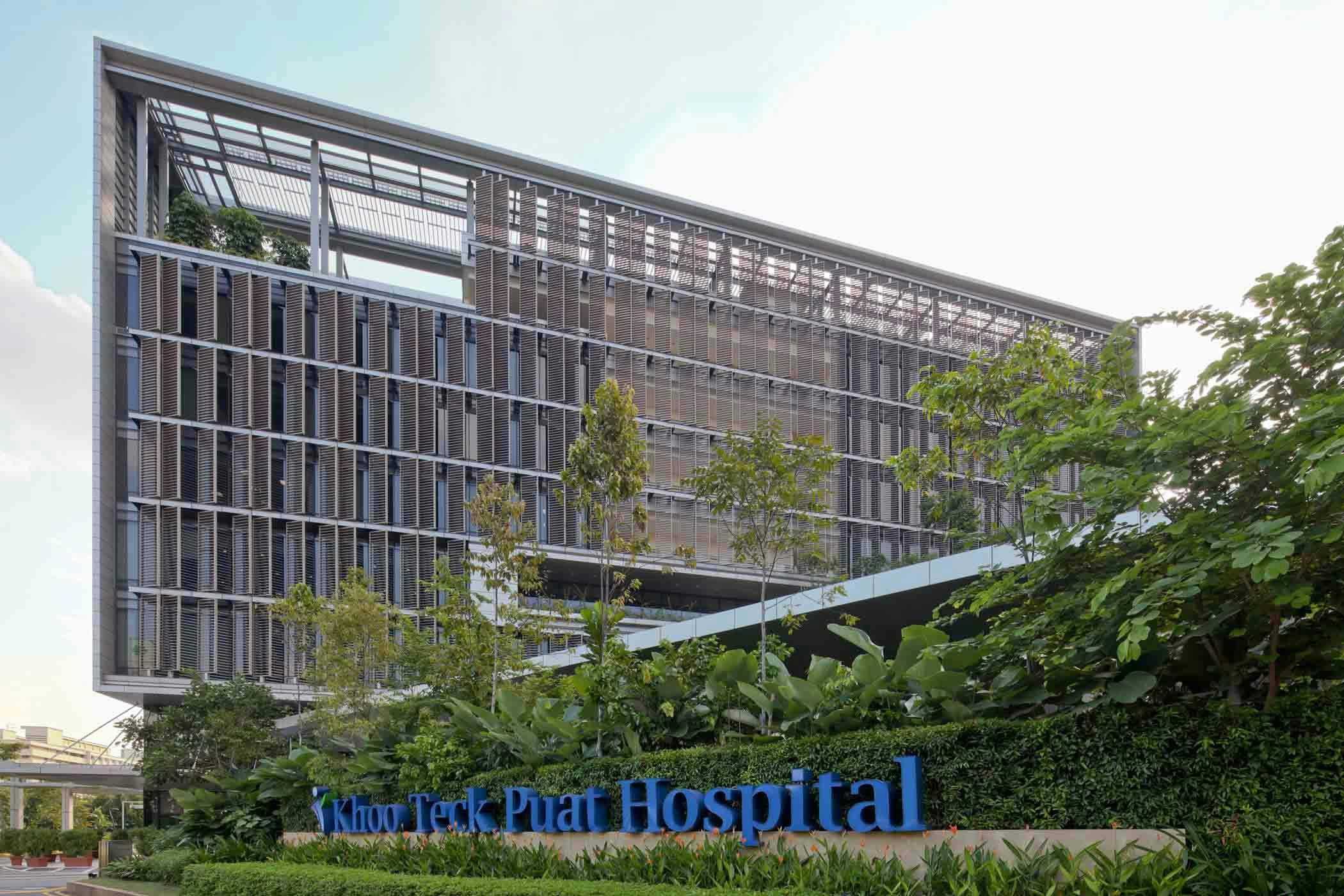 Hospitals Near Yishun Riverwalk
One of the largest general hospitals in Singapore, Khoo Teck Puat Hospital, is located 1.5 kilometres away from Yishun Riverwalk. It is a 795-bed general and acute care hospital that provides a wide range of outpatient specialist services.
KTPH is part of Yishun Health, a network of medical institutions and health facilities under the National Healthcare Group in the north of Singapore, which also includes Admiralty Medical Centre, Yishun Community Hospital, and extensions such as Wellness Kampung.
However, if you prefer smaller medical facilities to cater to your needs, several clinics are in the vicinity of the Yishun Riverwalk HDB. The nearest one is SOS Clinic at Yishun Mall, 900 metres away from the HDB complex.