Woodlands Checkpoint will be expanded beyond the previously announced Old Woodlands Town Centre. In a move to alleviate traffic congestion, improve travel time and enhance security for land border crossings between Singapore and Malaysia, the government will acquire nine HDB blocks at Marsiling Crescent/Lane for the expansion of Woodlands Checkpoint.
The nine HDB blocks comprise 732 sold flats, 53 rental flats, one rental kiosk, six rental shops and one rental eating house.
Flat owners will get the same rehousing benefits as those affected by SERS
Owners of flats in blocks 212 to 218 in Marsiling Crescent/Lane will get the same rehousing benefits as those affected by the Selective En bloc Redevelopment Scheme (SERS). These include:
Compensation for the existing flat at market value at the time of the acquisition announcement
Removal allowance of S$10,000
Stamp and legal fees for buying a comparable new flat
HDB will also build around 1,100 new replacement flats, of 2-room Flexi, 3-room, 4-room and 5-room types at Woodlands Street 13. Construction will start in Q3 2023 and is expected to TOP in Q4 2027.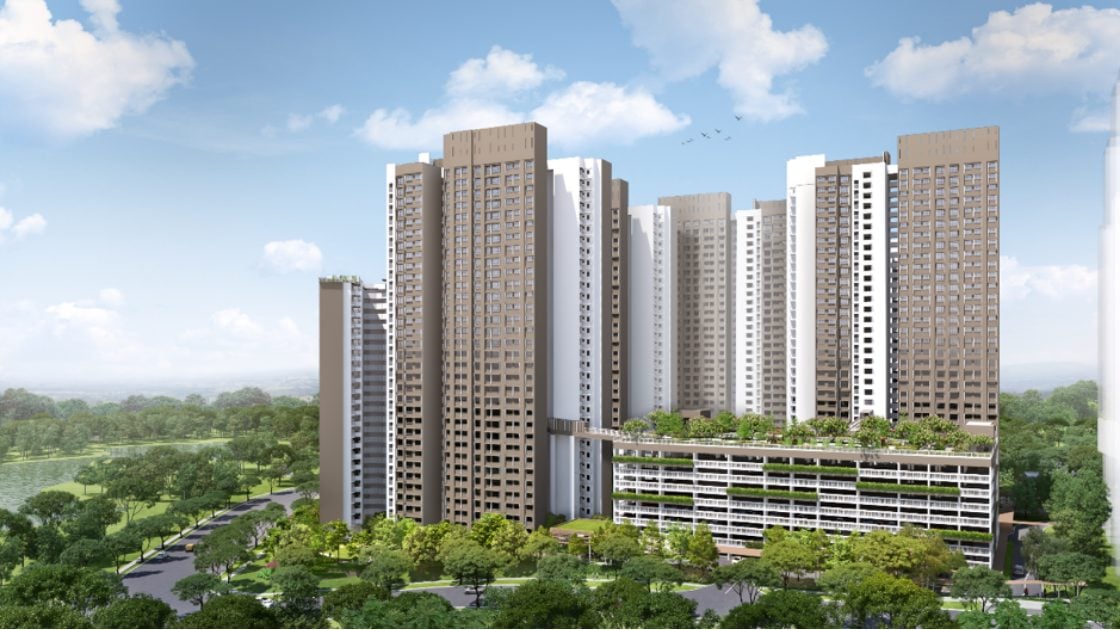 Notably, the replacement site is around a 10-minute walk from Marsiling MRT and a 15-minute walk from Marsiling Mall. A wide range of facilities will also be available, such as a playground and a childcare centre.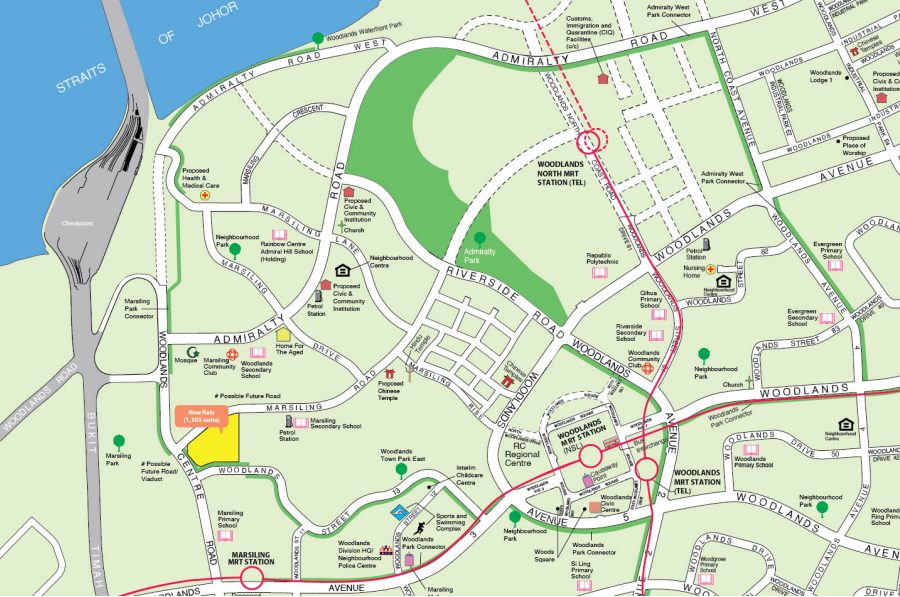 Flat owners have the option to take up the replacement flat at the new site, or sell the flat with rehousing benefits in the open market and buy a flat elsewhere.
Those who choose to take up the replacement flat will get a fresh 99-year lease. There is also a SERS grant of S$30,000 for families and S$15,000 for singles buying a new flat.
Alternatively, they can apply for a flat elsewhere under the BTO, SBF or open booking exercise.
Christine Sun, Senior Vice President of Research and Analytics at OrangeTee and Tie, shared that future prices at the new site may be higher than those at the affected sites.
Looking at the median resale price of 4-room flats in the first four months of this year, flats at Marsiling Crescent had a median price of S$378,000. This is lower than the median price at the nearby Woodlands Avenue 3 at S$434,000 and the overall median price in the town at S$448,000.
"Moreover, the lease commencement of the affected blocks is from 1980 to 1986 which translates to between 36 to 42 years old this year. Therefore, it may be better to take up the offer to get the replacement flats with a fresh 99-year lease."
Rehousing benefits for rental flat tenants
Eligible rental flat tenants at blocks 210 and 211 will also receive rehousing benefits. These include:
Rehousing allowance of S$2,500
Priority allocation for buying a flat under the BTO or SBF exercises
Relocation grant of S$15,000 for families and S$7,000 for singles for buying an HDB flat
Priority allocation of rental flats
Cash and/or rental credits for moving to a smaller rental flat/rental flat in stipulated locations
Which HDB blocks do you think will be selected for SERS? Let us know in the comments section below or on our Facebook post.
If you found this article helpful, 99.co recommends 600 households over 4 blocks in Ang Mo Kio picked for SERS and Breaking: The most expensive HDB unit, sold for S$1.4m, is now a SERS replacement flat.
Looking for a property? Find the home of your dreams today on Singapore's fastest-growing property portal 99.co! If you would like to estimate the potential value of your property, check out 99.co's Property Value Tool for free. Also, don't forget to join our Facebook community page or Telegram chat group! Meanwhile, if you have an interesting property-related story to share with us, drop us a message here — and we'll review it and get back to you.