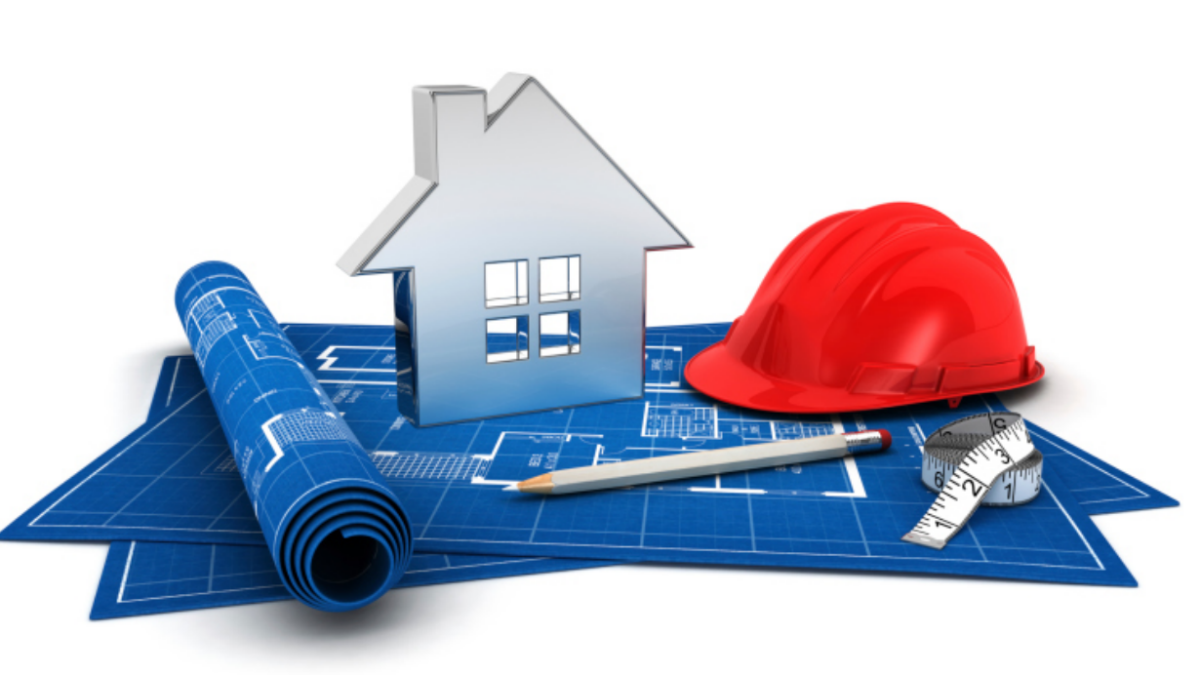 When buying a new home, most home-buyers worry about choosing the right mortgage loans, busy making comparisons and perhaps making multiple trips to different banks. Once they are settled with their home loan comes yet another headache – renovations, and the possibility of getting a renovation loan.
By now, one might have already used up some cash and/or CPF for the downpayment of the home. Renovations can come up to a hefty sum as well – ranging between $15,000 to over $100,000, so where does one get that amount of money?
Luckily, banks here provide renovation loans,so that homeowners can rest easy knowing they can finance their renovation costs (and take up to five years to repay the loan). So what does a renovation loan entail and which factors should borrowers take note of when choosing one?
What Can You Use A Renovation Loan For?
Wall painting, flooring and tiling;

Electrical and wiring works;

Carpentry works

Basic bathroom fittings

Works for external compounds within the home, such as roof, fences and so on.
Because the interest rates for renovation loans are typically lower than personal loans, you need to fulfil certain eligibility criteria to apply for one. This includes being an owner of the property to be renovated, to be a Singapore Citizen or PR, have a good credit score and satisfy the minimum income requirement (depends on the bank).
Factors To Consider When Choosing A Renovation Loan
Interest rates
Quite similar to taking out a mortgage loan for private property or HDB, the cost of borrowing is definitely one of the key factors that ranks high on the borrower's priority list. What complicates things is that some banks offer their loans based on a monthly rest calculation, while others use a flat rate.
The main difference between the two is that for a monthly rest package, interest is charged on the loan outstanding amount. This means that you pay less interest over time as you pay down the loan. A flat rate package is where the interest is calculated at the start based on the entire principal.
At first glance, flat rates are usually lower but borrowers will need to take into consideration the effective interest rate. Let's use an example based on a loan amount of S$15,000 for 3 years
DBS Renovation Loan Package – 4.88%
| | | | | |
| --- | --- | --- | --- | --- |
| Year | Monthly rest Interest | Beginning Principal | Monthly Repayment | Interest Paid Per Year |
| 1 | 4.88% | $15,000 | $448.76 | $626.50 |
| 2 | 4.88% | $10,241.43 | $448.76 | $389.02 |
| 3 | 4.88% | $5,245.38 | $448.76 | $139.68 |
Total Interest paid on monthly rest – $1,155.20
Effective Interest Rate – 7.7%
Let's compare this to Maybank's flat rate loan of 2.98%
Based on the loan amount of $15,000, total interest payable for 3 years:
$15,000 x 3 x 2.98% = $1,341
Instalments per month = ($15,000 + $1,341)/ 36 months = $453.91
Effective interest rate – 8.94%
As you can see from the example, even if the advertised flat rate interest was lower at 2.98 percent, the effective interest rate turned out to be higher at 8.94 percent.
2. Loan Quantum
Depending on the bank, the minimum loan amount and maximum loan amount is different. Most banks offer renovation loans up to either 6 times your monthly salary and capping at $30,000. Some banks, such as OCBC, allow a lower loan quantum of $5,000 while others require a minimum loan amount of $10,000.
3. Fees
Other than the interest rates, there are fees involved in taking out a renovation loan as well. These fees can typically be split into three types: 1) processing fees, 2) disbursement fees and 3) late payment fees.
Processing fees are typically at about 1 percent of the approved loan amount and late payment fees are usually at a spread above the prime lending rate (currently at 5.7 percent) on overdue payments.
4. Home Loan provider
Borrowers can save some money if they take a renovation loan from their home loan providers as there are usually some discounts given. For instance, Maybank is offering a renovation loan package of 3.88 percent to their home loan customers, as compared to the usual rates of 4.33 percent. POSB is making a similar offer as well, giving their home loan customers a 2.31 percent flat rate compared to non-home loan customers at 2.58 percent.
Renovation Loan Comparison
Let us look at a comparison of existing renovation loan rates for a loan amount of $15,000 paid over 3 years.
Processing Fees

Interest Rate
Monthly Payment

Total Interest Payable

1.5% of loan amount

(deducted up front upon disbursement)

4.18% monthly rest

$444


$986

1% of approved loan + 1% insurance

4.88% monthly rest

$449

$1,155

Maybank

1% of approved loan

5.38% monthly rest

$452

$1,277

CIMB

1% of approved loan

5.37% monthly rest

$452

$1,274
As you can see, the renovation with the lowest interest payable here is the DBS loan, but you need to take into consideration the extra fees payable, which will be an extra $150, which actually makes CIMB the cheapest renovation loan here.
For those looking for a renovation loan of less than $10,000, it is best to choose the OCBC loan since it offers a minimum quantum of $5,000.
Some banks may use freebies to entice customers to take up the renovation loan package. Instead of falling for these gimmicks, it is best to keep your focus on the actual cost of the renovation loan you are taking up. Borrowers should definitely check with their home loan provider to see if they offer special discounts since you are already an existing client.

As a general guideline, it is financially prudent to keep your debt-to-income ratio to around 35 percent or less since getting a new home means other than the renovations, you are also going to pay for your mortgage loan, as well as any other debts you might have.