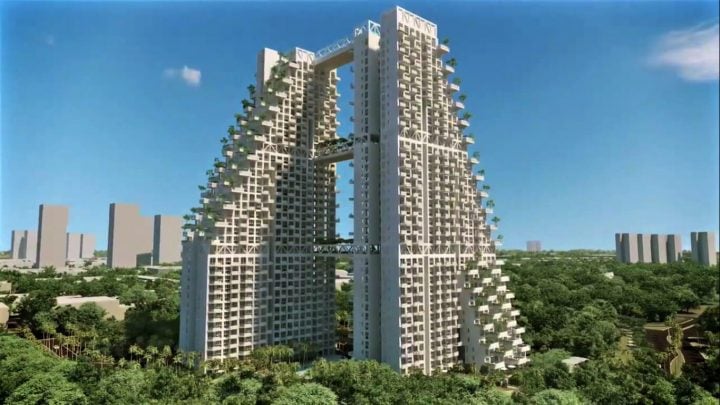 As a renter, the dream is to find a condominium that's strategically located and doesn't cost an arm or a leg.
Think about it: you wouldn't want to live in a condo that's in the middle of nowhere, regardless of how affordable that condo is. On the other end of the spectrum, even if you find a condo that's just five minutes away from your workplace, it doesn't make sense to burn your entire month's salary on renting an apartment there.
In this blog post, we share 5 central region condos that you can rent for $3,000 or under. With these condos, you'll be able to strike a balance between price and location.
#1: Mulberry Tree
District: D11
Nearest MRT: Novena
Size: 667 sq ft (two beds, one baths)
Rent price: $2,800
PSF rent price: $4.20
Location, accessibility, and amenities: Mulberry Tree ticks all the boxes. First up, the condo is a quick four-minute stroll from Novena MRT, and the many malls nearby (Velocity, United Square, Goldhill Plaza, etc). If you don't fancy eating in the mall, there are plenty of eateries, restaurants and cafes scattered around the area. Mulberry Tree is also located near several medical facilities, including Tan Tock Seng Hospital, Novena Medical Centre, and more.  
#2: Sky Habitat
District: D20
Nearest MRT: Bishan
Size: 958 sq ft (two beds, one bath)
Rent price: $3,000
PSF rent price: $3.13
If you're shopping with a budget of $3,000 in mind, and you want to maximize the sq ft space that you get with this budget, then we recommend Sky Habitat at Bishan. The condo comes with one of the lowest PSF rental prices that we've seen for a development that's centrally located, and within walking distance of an MRT station. This particular unit features two bedrooms and a cozy balcony, and the owners have installed air-conditioning in the entire apartment.
#3: Newton Edge
District: D09
Nearest MRT: Newton
Size: 581 sq ft (one bed, one bath)
Rent price: $2,400
PSF rent price: $4.13
Newton Edge is a small-sized condominium that's in close proximity of Newton MRT Station; for $2,400, you can rent a one bedroom apartment that's fully furnished, and located on a high floor. As a resident, you'll get access to all the standard bells and whistles such as a pool and BBQ pits. While there aren't many malls or shopping in the area, you're just one MRT station away from the famous Orchard Road shopping belt, and you can also stroll down to the iconic Newton Food Centre for dinner.
#4: Pearl's Hill Terrace
District: D03
Nearest MRT: Chinatown
Size: 530 sq ft (two beds, one bath)
Rent price: $2,300
PSF rent price: $4.34
Pearl's Hill Terrace is an old-school building in Singapore that's got plenty of heart, and is steeped in history. The residential development, which comprises of 336 units in total, actually houses a former police bunker where the police dealt with security threats like the 1956 Chinese middle-school riots. This unit at Pearl's Hill Terrace is located on a high floor, and comes fully furnished.
#5: The Beaumont
District: D09
Nearest MRT: Somerset
Size: 880 sq ft (one bed, one bath)
Rent price: $2,550
PSF rent price: $2.90
Rounding off our list is this one bedroom apartment in The Beaumont. This condominium is technically located in the Tanglin neighbourhood, but it's just three minutes away (on foot) from Somerset MRT, which is great for those who commute via public transport. Obviously, there are plenty of places to eat and shop in Somerset and Orchard, but if you're on a budget, you can always head to the lesser-known Comcentre Canteen at the Singtel building to fill your belly for cheap.
How much would you pay to rent a condo in Singapore's Central Region? Voice your thoughts in our comments section or on our Facebook community page.
Looking for a property? Find the home of your dreams today on Singapore's largest property portal 99.co! You can also access a wide range of tools to calculate your down payments and loan repayments, to make an informed purchase.
Image credits for featured image: SGFindProperty.com.