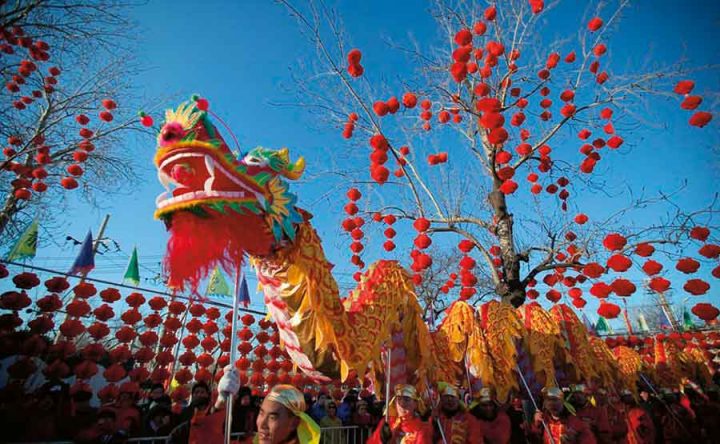 The property market tends to slow down around Chinese New Year. Fewer people buy new homes around this time, although the pace quickly picks up in the following month. But for those buying houses around CNY, be prepared to face some weird logistical challenges.
1. If the seller is Chinese, viewings are harder to organise
Currently, the maximum number of unique visitors for each household per day remains at five. Still, people are expecting relatives to visit their houses during the Chinese New Year period.
So in the entire week following the two-day public holiday, you won't get much of a chance to view anything. Especially given the visitor limit, all the more they'd rather not accept potential buyers to their house. All while they're in the middle of catching up, cooking reunion dinners and traumatising children by comparing their school grades against their cousins.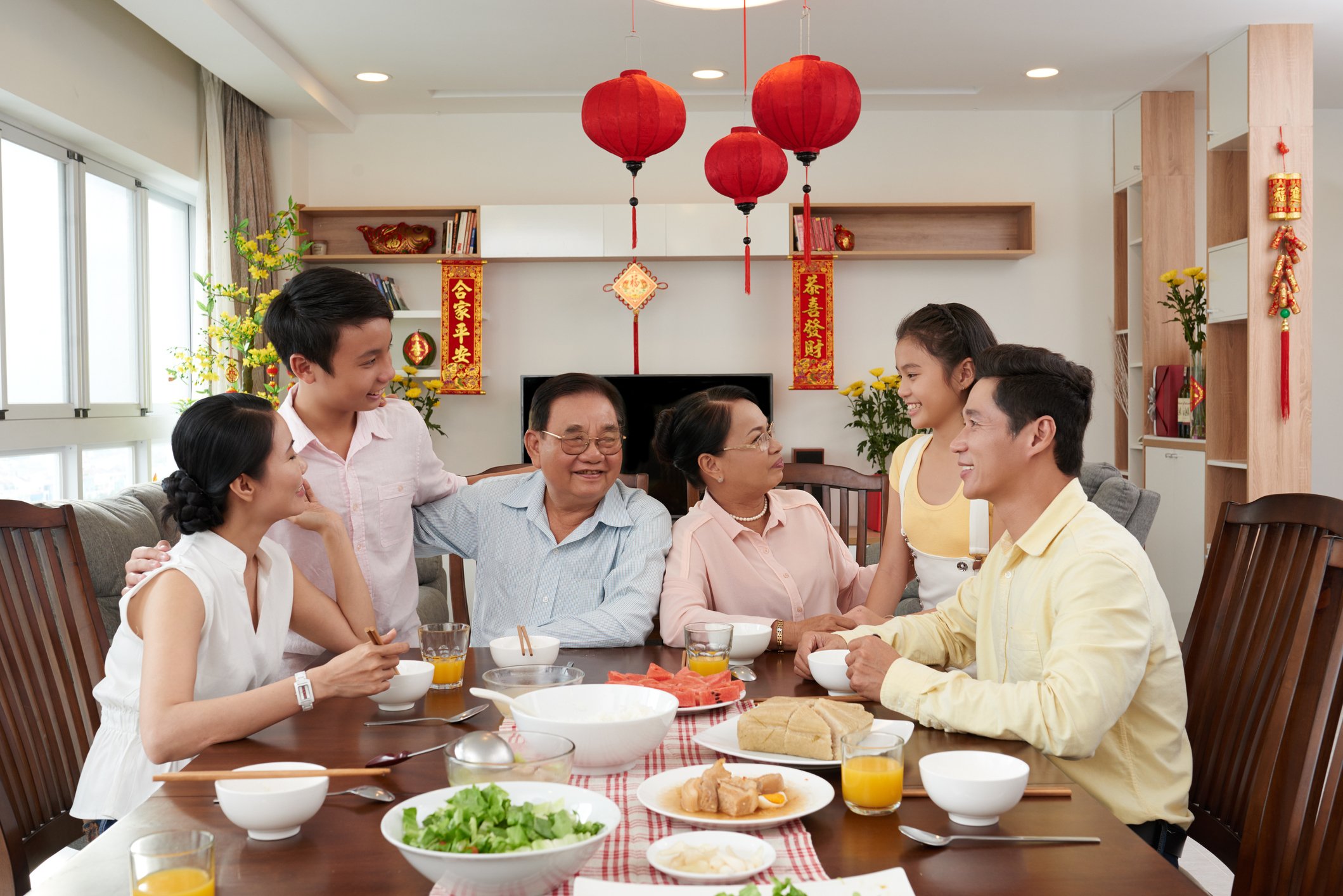 Here's a bonus tip: you have a better chance of organising a viewing on the third day of CNY. Some of the more traditional families will stay home that day (it's considered an ominous day for going out, although this is an increasingly abandoned belief).
2. It's hard to get an accurate gauge of the area during CNY
When viewing a property, some of the factors you need to consider are noise levels and traffic congestion. Yeah, you already see the problem here, right?
Pre-pandemic, during CNY, even the most peaceful HDB block can sound like a gang fight among the percussion sections of five different orchestras. Amid the occasional lion dances and loud chatter — which tends to go on till late — there's no way to gauge how quiet or loud the area truly is. And in smaller condos, particularly, the car parks would be choked, and the security guards at the end of their fraying sanity.
However, given the current restrictions, we won't be seeing as many lion dances (they're now banned in condos during CNY), traffic congestion and hearing as much noise. But you get the idea. There will be an increased number of visits than usual, so CNY is not a good time for you to check out the development and gauge the area.
3. It can take a while for the seller and their property agent to get back to you on any questions
This is for the simple fact that most of them will be busy on CNY. They're probably not checking their emails as often, and any text messages (including from their own property agent) are likely to get brushed aside.
If you have questions about the broken water heater, light switches, stain on the ceiling, etc., you should expect to wait for a little longer to get a response.
This problem can extend to any paperwork. For example, if you're a tenant with requests, or a seller wanting to discuss the Option To Purchase (OTP), you may have to wait for a few days before they're available to discuss.
In general, things slow down around CNY every year. So it's best to settle the house hunting before the CNY season, or wait till about a month after. Likewise, for tenants, we suggest that you settle your plans to get a lease before or after the CNY period ends.
4. Don't expect to view a lot of new launch showflats
Developers tend to avoid launching too close to Chinese New Year. It's just not profitable, as most people don't buy during this time. As such, your viewings are going to be confined mainly to resale units.
For instance, in February 2021, private home sales dipped 60.5% compared to the previous month as developers held back on new launches. This is a cyclical trend that happens every year.
Interestingly enough, for the rare new launch showflats that are open to viewings, CNY is actually the best time to visit. There's less of a crowd, and the sales staff are more eager to service the few people who come through the door.
If you absolutely must have a new condo, we suggest you wait it out; the new launches will come hard and fast after the CNY season.
5. You'd better hope your property agent drives
One common unexpected cost of house hunting on CNY? Ride-hailing fares. With everyone rushing around to visit relatives, surge pricing will be more active. We know of unfortunate house hunters who racked up S$150+ in Grab fares when viewing multiple properties during the pre-pandemic CNY season.
If your property agent drives, they'll usually do you the favour of taking you there. Otherwise, brace for the longer wait times and higher fares.
Overall, just do your viewings before or after CNY if you can
It will save you a tremendous number of headaches and give you a more accurate assessment of the neighbourhood and development. Besides, for those of you who don't celebrate CNY, you may as well take advantage of the holiday (and long weekend if you're off on Monday) to relax.
In the meantime, you can continue browsing through our portal to view more listings. Who knows, maybe you'll find a few more properties that strike your fancy to add to your shortlist.
452 Sin Ming Avenue
Singapore 570452 · D20
4
4
$1,250,000
193 Rivervale Drive
Singapore 540193 · D19
3
2
$599,000
The Interlace
190 Depot Rd · D4
3
4
$3,900,000
292C Bukit Batok East Avenue 6
Singapore 653292 · D23
3
2
$799,000
Seaside Residences
16 Siglap Link · D15
3
2
$2,380,000
694C Woodlands Drive 62
Singapore 733694 · D25
3
2
$648,000
Bedok Court
299 Bedok Sth Ave 3 · D16
3
2
$2,360,000
214 Jurong East Street 21
Singapore 600214 · D22
2
2
$398,000
335B Anchorvale Crescent
Singapore 542335 · D19
3
2
$633,000
The Amore
57A Edgedale Plains · D19
3
2
$1,288,000
Would you go for house viewings during CNY? Let us know in the comments section below or on our Facebook post. 
If you found this article helpful, 99.co recommends House hunting during Chinese New Year? Virtual viewings are the key and Do you need to make any major changes to your property's feng shui in 2022?
Looking for a property? Find the home of your dreams today on Singapore's fastest-growing property portal 99.co! If you would like to estimate the potential value of your property, check out 99.co's Property Value Tool for free. Also, don't forget to join our Facebook community page! Meanwhile, if you have an interesting property-related story to share with us, drop us a message here — and we'll review it and get back to you.