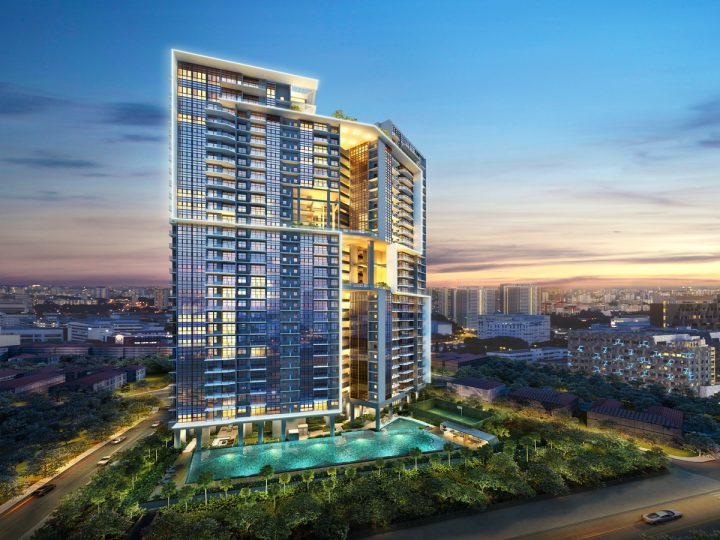 (Credits)
A decade ago, this dilemma wouldn't even exist. Back then, expats were a lot less adventurous, and they'd simply opt to stay in a condo, no questions asked. But it's 2018, and things are completely different.
If you're an expat trying to decide whether you should rent a condo or a HDB, read on to find out the advantages of each option. And welcome to Singapore!
The case for renting a condo
#1: The awesome facilities
Love hitting the pool and the gym? This simplifies your decision tremendously – just go ahead and stay in a condo. There's really nothing quite like the convenience of having all these facilities at your doorstep!
#2: Privacy and exclusivity
If this is the first time you're living in a high-density city, you might appreciate the privacy and exclusivity that comes with a condo. It might take you a while to get used to Singapore, where there are people everywhere. It helps if you have a sanctuary to which you can retreat while you're slowly acclimatizing! 
#3: It's pet-friendly
This is for the pet-lovers who are bringing their pets from overseas, or hoping to adopt a pet when they're in Singapore. If you're staying in a HDB flat, you'll be restricted to owning certain breeds of dogs (and cats, as a general rule of thumb, are not allowed). Staying in a condo, on the other hand, provides you with more flexibility when it comes to pets. Just make sure your landlord is okay with it!
The case for renting a HDB
#1: It's safe
In some countries, the term "public housing" might be synonymous with rampant violence and people peddling drugs on the streets. You don't have to worry about that with Singapore, though – you can be walking home to your HDB flat at 2am in the morning, and you won't encounter any problems.
#2: It's cost-effective
Yes, Singapore has been ranked as the world's most expensive city for expats for the 4th year running, but it doesn't have to be that way.
Trying to minimize on your living expenses? One easy way is to rent a HDB instead of a condo. The rental you'd pay for a condos is obviously more than what you'd fork out for a HDB flat… but that aside, condo maintenance fees are also more exorbitant than HDB conservancy fees. It all adds up!
#3: You get a more authentic experience
You could come to Singapore, stay in an expat neighbourhood, mingle with your expat friends, and then go back without having ever learnt anything about this country. Or you could stay among the locals, get to know our quirks and idiosyncrasies, and experience all of what Singapore has to offer. We're definitely biased, but we'd say go for the latter option 😉
Rent the home of your dreams today at 99.co!
If you found this article helpful, 99.co recommends The definitive expats summary to neighbourhoods in Singapore and What you can rent with S$800 a month around the globe.