There was a time when you didn't really need to ask for an expatriate's address⁠—just go to Holland V and tell them to come down, you're nearby. But, in the past decade, there's been a growing trend of expats moving out of the fancy prime regions and into heartland properties. It's a long-time trend that looks likely to continue, and there's a series of push and pull factors:
Push factors for expats
#1: Shrinking housing allowances/expatriate packages
Almost all the property agents we spoke to cited shrinking expat packages as a cause, and the trend has made the news a few times. In 2016, we noticed more expats opting for HDB properties, and in 2018 expat packages shrank by a further US$12,450 from the previous year. A quick look at rental rates in Districts 9, 10, and all also show a steady decline over the past few years: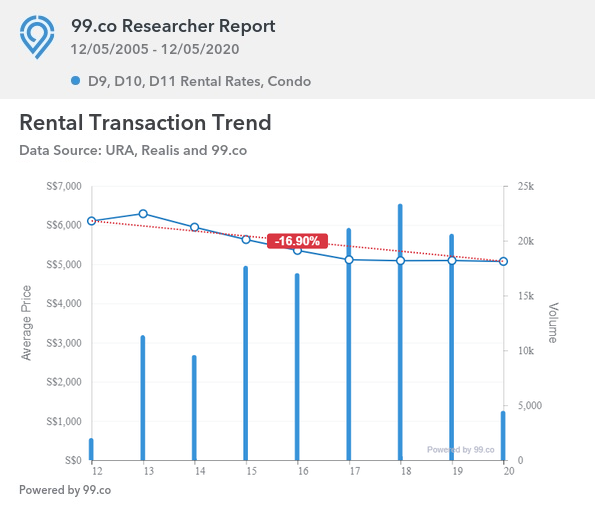 From the chart above, the average rent of a District 9, 10, or 11 property has slipped to around $5,072, from around $6,103 in 2012. Average price per square foot (psf price) has declined from $4.64, to just around $3.96 today.
One agent, who spoke to us on the condition of anonymity, noted the following:
"Singapore is small and very well connected. It is not like some places overseas, where living in a fringe region can make it practically impossible to get to work. In Singapore, even if you live in Punggol, you can get to the CBD in about 30 minutes by train, and a lot of them [expats] feel that paying $2,000 more for this slight difference is not justified."
While the highest paid expats will still prefer the prime regions ($5,000 or $10,000 is peanuts to the CEO types), the majority aren't willing to sink an additional $24,000 or so per year in their rental accommodations.
#2: Peace and quiet in prime districts comes with a huge price tag
For those who want to live away from crowds, noise and traffic, upmarket neighbourhoods like Bukit Timah are available. But these sorts of landed housing enclaves are often on the wrong end when it comes to accessibility.
For many private estates in Districts 9, 10 and 11, getting to the nearest MRT station may be take around 15-20 minutes on foot; and the surroundings may be bare of anything other than more private homes, with the odd grocer or restaurant. Even if they have a car to get around (and the cost of owing a car in Singapore is outrageous to most expats we spoke to), someone in the family has to travel by foot when the other is using the automobile.
HDB heartland areas, however, also have many peaceful enclaves AND with the plus point of being highly accessible via public transport simply because they're designed to be that way. Parts of Pasir Ris, Clementi, Punggol, etc. are all less crowded than the city centre but even a neighbourhood mall like Oasis Terraces boasts ample some amenities like supermarkets, shops and cheap-and-decent restaurants.
Even if there's no MRT station within walking distance, there'll be connecting transport like the LRT or feeder buses.
So for expats shocked by Singapore's urban density, the heartland areas can provide a degree of escape without having to bear the high cost or inaccessibility of enclaves like Bukit Timah (though the Downtown MRT Line has helped improve the accessibility issue somewhat).
[
Recommended article: 
D10 and D11 Condos: Luxury and value next to Downtown Line stations
]
#3: Covid-19
It's important to remember that expats in Singapore are NOT included in the Covid-19 Jobs Support Scheme (JSS), meaning their employers will not get any help from the government in paying their wages during the circuit breaker period. For Singaporeans, the government will pay 75% of wages with salary capped at $4,500. So, especially for businesses in sectors affected by Covid-19, the cost of retaining an expat employee is far greater than that of a local.
In a bid to hang on to their jobs, many expats have already taken a pay cut, and in turn are asking their landlords to lower rent according to Bloomberg. If certain expats have been holding dearly onto their prime district homes, then the economic effects of the Covid-19 pandemic could be the straw that breaks the camel's back, forcing them to abandon their D9/10/11 castle in search of cheaper pastures IF they still manage to hold on to their jobs. (Otherwise, if they're let go, they will most likely have to go back to their home country.)
Pull factors for expats
#1: Singapore is decentralising
Have you noticed how 'mini-CBDs' are appearing everywhere? You can see it from the prime example of International Business Park near Jurong, to Paya Lebar, to the upcoming Punggol Digital District and Woodlands Regional Centre.
The move to decentralise was undertaken as far back as 1991, and has intensified in recent years. Decentralisation was necessary for a number of reasons. Firstly, our transport infrastructure can't cope with everyone rushing to and from the CBD all at once during peak hours. Or the simple fact that one CBD can't handle the growing number of workers, or address the fact that certain companies require Grade A offices and office infrastructure with lower rent.
But decentralisation also means more expats are no longer concentrated around the CBD, as was the case in the 90s. Now, their offices may be in hubs like one-north, Changi Business Park, and perhaps even Woodlands or Punggol later on. It's only logical they'd want to rent a home near their workplace, and pay less rent at the same time (at least until prices climb).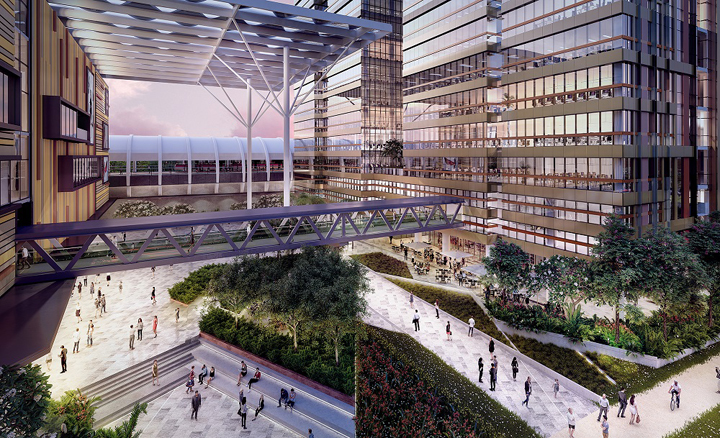 And offices aren't the only thing that's coming up in the HDB heartlands. The decentralised business hubs also tend to follow live-work-play concepts rather than being pure offices; Paya Lebar, for example, has three major malls, and scores of eateries, three supermarkets, three gyms and a cinema. Changi City Point is also a fitting case in point, servicing as a key amenity to those employed at Changi Business Park and shining example that living outside of the city doesn't mean giving up on key amenities.
Even without business hubs and the whole decentralisation push, the growing prevalence and quality of heartland malls such as Paya Lebar Quarter and Westgate+JEM in Jurong East is making Orchard Road pale in comparison. It was just a matter of time before expats realise what Singaporeans long ago knew: Anything you want to buy in Orchard, you can probably also buy in Tampines, Clementi, Sengkang, etc.
#2: There are more lifestyle and family-oriented amenities in the heartlands
According to some property agents, some expats actually find central region amenities to be duller or less practical. One of the agents we spoke to, Jackie, shared how two of her expat clients recently moved away from the Orchard and Tanglin areas:
"One couple from the UK were charmed by the Kallang area when I showed them the Sports Hub and Kallang Wave Mall. Kallang was more suited to their lifestyle than Orchard, because they said there's nothing to do in Orchard but shopping, and they are not the shopping type. Another tenant actually moved to a smaller unit from his place in Holland V. His new place at Marine Blue is still a luxury condo, but from there he has access to East Coast beach and Parkway Parade across the road. For him [the location] was more lifestyle-friendly and laid back."
This…may actually change, because the government is quite aware of the Orchard Road and CBD's main problems. Orchard really is too dominated by retail, but there are plans to make it more of a lifestyle-friendly area. Plus the CBD, especially along Anson Road, is practically a ghost town on weekends; efforts are being made to balance out the area as well, so it's not just offices.
For now though, many expats (yes, even singles) are opting for more balanced, lifestyle-oriented places to live; and heartland areas may fit the bill better than central region properties.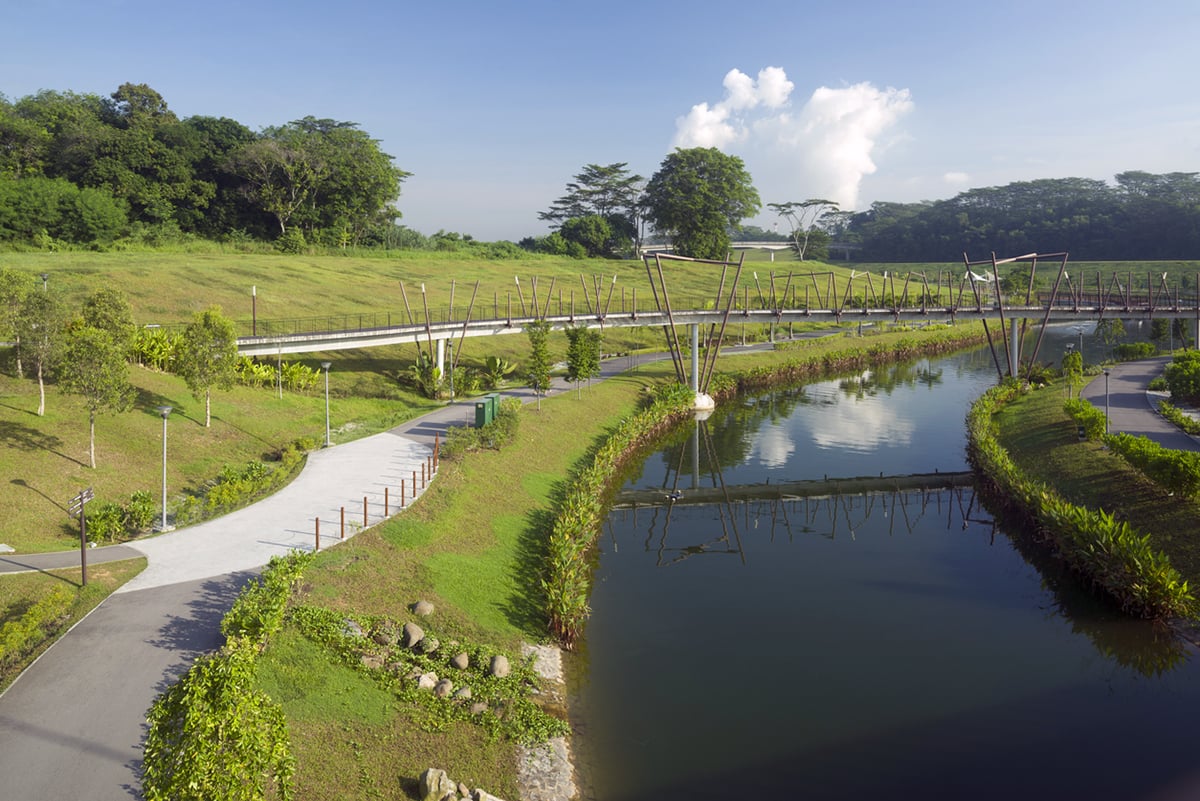 #3: International schools are moving to Singapore's HDB heartlands, too.
International schools are part of the list of must-have amenities for expat families. Over the years, we're observing an increase in the number of international schools coming up in the heartlands of Singapore.
Some of these international schools have moved out of predominantly private property, prime district neighbourhoods into the HDB heartlands, or have set up additional campuses in HDB towns in recent years. A prominent example is United World College South East Asia (UWCSEA), whose campus was initially in Dover on the fringes of District 10. In 2010, UWCSEA opened its second campus in the HDB heartland of Tampines, near to the cluster of condominiums at Tampines Ave 10.
In fact, agents we spoke to have noted that condominiums in the Tampines Ave 10 area have been receiving an rising number of enquiries in the past five years from expat families looking for a place to rent.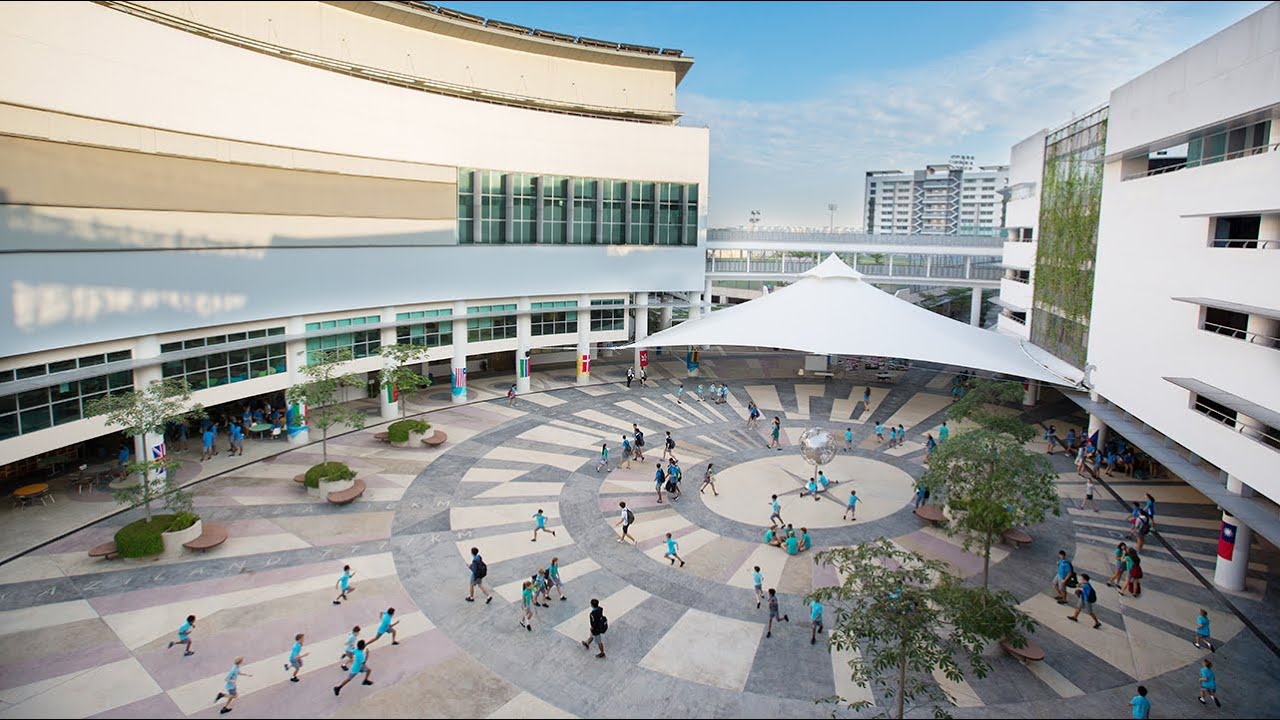 Similarly, the Canadian International School has one of its campuses in the HDB heartland of Jurong. This campus was moved over from Upper Bukit Timah campus (again a predominantly private property area) in 2011.
Another example is Nexus International School, which recently moved from it's Ulu Pandan campus to its spanking new premises in… Aljunied, right opposite the recently completed Sims Urban Oasis condominium and the upcoming Penrose.
Although our government is coy on its policy on assigning land for international schools, it doesn't take a genuius to figure out they're deliberately shifting them to the heartlands, possibly to facilitate better integration between the expat and local communities, or simply to free up prime land. In any case, doing so has undoubtably played a role in moving expats into locations where they wouldn't otherwise have considered living in.
Expats are going to continue looking for homes in our HDB heartlands for years to come.
The creation of different regional centres and business hubs competes with the existing CBD. Meanwhile, Orchard will also see competition as heartland malls pick up, and mega surburban malls such as Nex start to rival their offerings.
As such, landlords looking for expat tenants may have to follow their trail. It'll be savvy to consider areas surrounding immediate neighbourhood hubs, tech parks and international schools, rather than the traditional CBD.
Would you rent in a central region or a heartland hub if you were an expat? Voice your thoughts in our comments section or on our Facebook community page.
If you found this article useful, 99.co recommends International schools in Singapore: Where to live for expat families and 5 stunning condo sports facilities that bring out your inner champion
Looking for a property? Find the home of your dreams today on Singapore's largest property portal 99.co! You can also access a wide range of tools to calculate your down payments and loan repayments, to make an informed purchase.