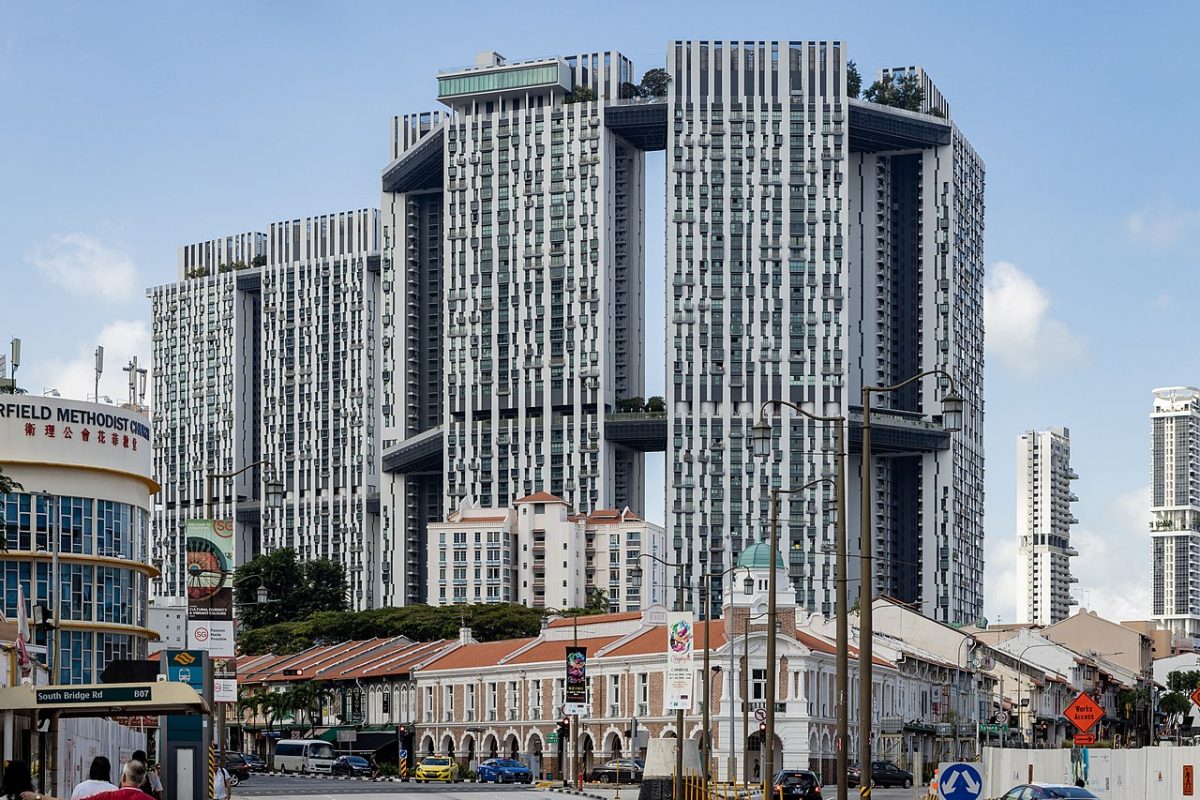 February 2021 was a notable month for HDB resale transactions, setting the record for the highest number of million-dollar flat transactions in a month with 23 flats. 
At the same time, resale prices have increased for the eighth straight month, despite a drop in transactions. 2,165 resale transactions were made last month, which was actually 13.4% lower than in January. 

So we took a closer look at these transactions and found a few more interesting things. 
The most expensive resale flat has the shortest lease
The HDB resale flat with the highest resale price in February was a maisonette in Toh Yi Drive, which was sold for $1,200,000. 
Interestingly, we noticed that among the 23 million-dollar flats sold last month, this maisonette had the shortest lease period with 66 years left. 

This seemed like an outlier. Because in general, due to lease decay, resale flats with shorter lease periods tend to command a lower resale value. 
Likewise, million-dollar HDB flats mostly had a longer lease period left of around 80 years when they were sold. 
On the other hand, lease decay doesn't necessarily impact people's willingness to buy a flat. Rather than the lease period, they look more into other factors such as the size of the flat. 
As highlighted by Eric Yeo, Associate District Director at PropNex, the majority of flat buyers during this period of social distancing focus more on flats that cater to their needs and requirements, and less on the prospects of selling them for profit in future. 
"Most of the people are cooped up at home so they actually needed more space. People are also working from home, so they may need an extra room, or extra space, which actually drives up the demand in the overall resale HDB market." 
He added that the lack of bigger flats among the newer flats also drives up the demand for older units. Compared to newer flats, older units have a larger floor area. 
Not all million-dollar flats are on high floors
Another common trend on million-dollar HDB flats is that they're on the higher floors. Specifically, they're usually found on the 10th floor and above, which tend to come with a good and unblocked city view. 
But over the years, there have been a few million-dollar flats that have gone against the trend. (Like this HDB flat in Tiong Bahru.) 
For instance, two flats — one at Mei Ling Street, the other at Dawson Road — that broke the million-dollar barrier last month are located on the fourth to the sixth floor. 


An explanation for this is that the floor level may not play a huge role when deciding which flat to buy. Just like how people don't pay attention to lease decay as much, there are many other factors at play that may have influenced the price. 
"When it's a million-dollar flat, it's beyond just the valuation of the unit," said Benjamin Poh, District Division Director at ERA. 
He explained that while HDB gauges valuation heavily on floor level, there are other factors to note. These include unblocked views, how much renovation is needed, as well as the demand and supply of these resale flats. 
At the same time, he noted that the low-floor flats are only a minority in the million-dollar club. 
Resale price increases are higher in non-mature estates 
The narrative so far has been that resale flats in mature estates are more popular than non-mature estates. Given the location and availability of amenities, flats in older estates tend to have higher demand, translating to higher prices. 
However, over the past year, resale prices have been increasing more in non-mature estates than in mature estates. This also means that demand for flats in the newer estates is growing as they are become more popular. 
In fact, the top two estates with the highest transactions in February were the newer estates of Punggol and Sengkang. Punggol recorded 208 resale transactions, with Sengkang trailing a little behind with 208 transactions. 
A main reason for the higher demand is that resale flats in non-mature estates are generally more affordable than those in the older estates. But this demand also pushes up the price, leading to higher price increases. 
Another explanation is that non-mature estates are more attractive, especially to the younger generation, as voiced by Ryan Tan, Senior Associate District Director at OrangeTee & Tie.
He added that as more developments, whether it's housing, amenities or infrastructure, are built in the vicinity in future, there's more room for potential price growth in these newer estates. 
In contrast, there isn't much space left for more developments in mature estates. 
"Non-mature estates are generally better planned with more facilities and amenities in every other cluster. This, coupled with the modern design, definitely appeals to many buyers." 
In summary
Having looked through last month's HDB resale transactions, it can be said that not all million-dollar flats are young and on high floors. And just like how million-dollar flats are technically outliers (they're only 1.06% of last month's transactions), there are also a few outliers among the million-dollar flats. 
At the same time, while resale flats in non-mature estates are generally cheaper, they're also getting more and more popular, with prices steadily increasing. So be sure to take note of this if you're thinking of getting a resale flat in one of the newer estates! 
If you found this article helpful, 99.co recommends Million-dollar HDB flats are hiding a worrying resale price trend. Here's proof. and Two-room BTO flats are hitting the resale market for the first time. Here's where to find them. 
Looking for a property to buy or rent? Find your dream home on Singapore's largest property portal 99.co!
Looking for a property?
Find the home of your dreams today on Singapore's fastest-growing property portal 99.co! If you would like to estimate the potential value of your property, check out 99.co's Property Value Tool for free. Also, don't forget to join our Facebook community page or Telegram chat group! Meanwhile, if you have an interesting property-related story to share with us, drop us a message here — and we'll review it and get back to you.