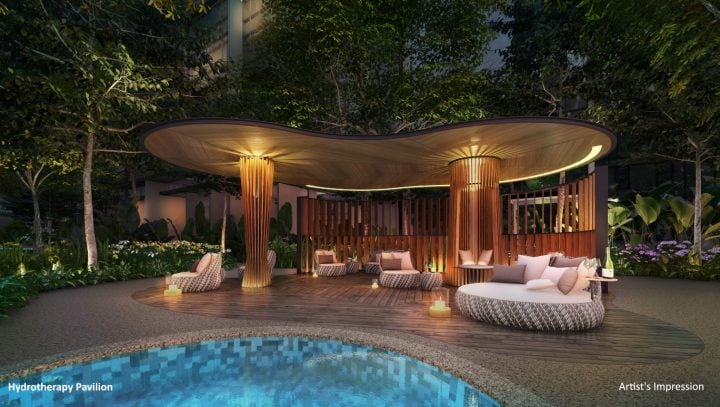 Mention "Kovan", and this conjures of the image of a family-friendly suburban neighbourhood. You probably wouldn't associate Kovan with luxury or prestige, but with the launch of new condominium The Florence Residences, all that's about to change.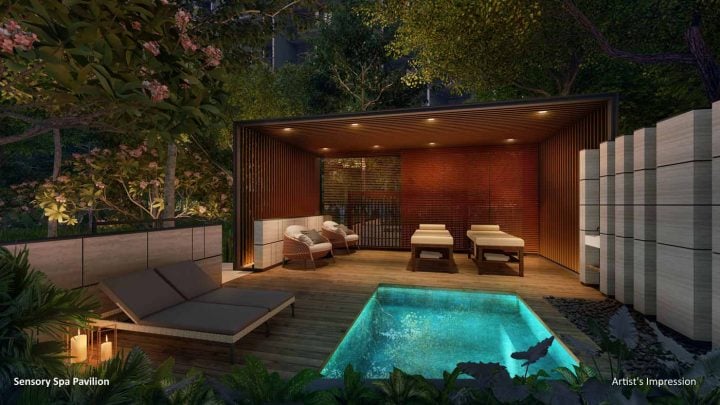 Here's the low-down on The Florence Residences at Kovan: it's a 99-year leasehold development by Logan Property, and it sits on a sprawling estate that spans almost 390,000 square feet. 1,410 units are available in 1BR to 5BR configurations; regardless of whether you're an owner-occupier or an investor, you'll be able to find a unit that suits your taste.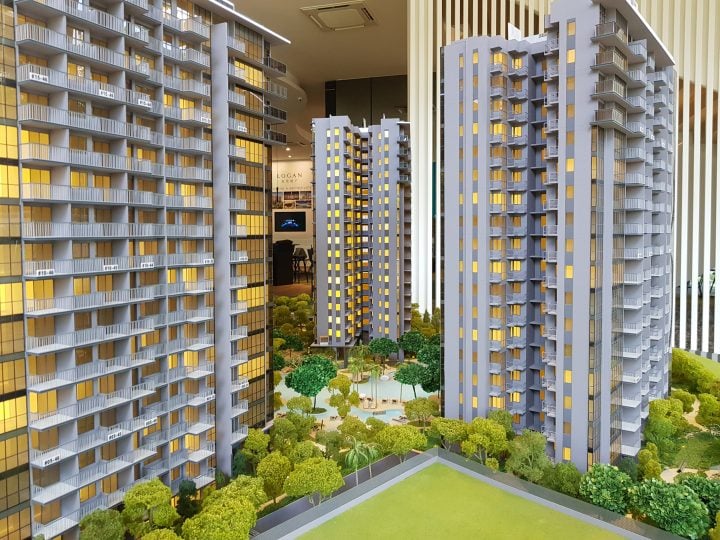 Now, what makes The Florence Residences in Kovan so luxurious? The development is centred around a club-condo concept, and it houses 12 clubs and 128 facilities that are truly top-notch.
Case in point? Instead of the usual BBQ pits, this Kovan condo features 7 gourmet pavilions that are outfitted with special equipment (the Japanese pavilion, for instance, comes with a teppanyaki grill). Think of all the amazing dinner parties you'll be able to host.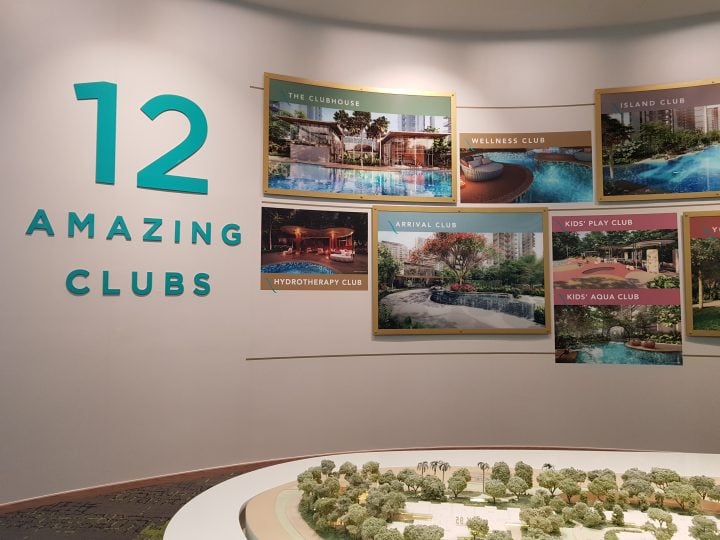 As Mr Chng Chee Beow, Executive Director of Logan Property, puts it: buyers these days aren't just looking for a place where they can live; they're seeking out a property that allows them to indulge in the lifestyle that they want. If your goal is to be able to spend quality time with your friends and family, then you'll definitely appreciate the condo's many facilities that cater to creating these precious moments.
The convenience of residing in Kovan
While situating a luxury condo in Kovan seems like quite an odd fit, the location of The Florence Residences is actually a huge plus in our books.
There's no lack of amenities in the area – food-wise, residents will be close to both hipster cafes such as Lola's Cafe, and famous local food spots such as Chomp Chomp Food Centre. Those who have kids will also appreciate that The Florence Residences is located near prestigious schools, including Xin Min Primary, Rosyth School, and Hillside World Academy.
Another huge draw is that The Florence Residences is located just 8 minutes away from Kovan MRT on foot. On top of that, once the future Hougang station along the CRL is up and running, this will be a 6 minute walk away from the condominium. In terms of connectivity, The Florence Residences has really set the benchmark high.
Who should consider staying at The Florence Residences in Kovan?
If you're thinking of buying private property as an investment, The Florence Residences is a great option – it's near Defu Industrial Park (which is currently being redeveloped) and Lorong Halus Industrial Park, which bodes well for rental demand.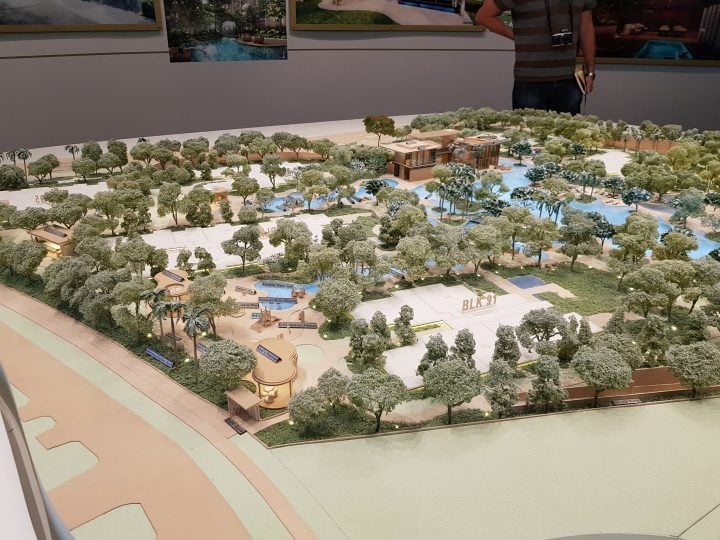 Investors aside, this condo in Kovan will also appeal to owner-occupiers who are looking to enjoy the finer things in life, and appreciate having everything at their fingertips.
Need some R&R? Check out the Onsen and Hydrotherapy Cove Pool for some indulgent pampering and me-time.
Feel like catching a movie? The condominium holds outdoor movie screenings at its Amphitheatre.
Overdue for a karaoke session with your long-time friends? Head to the Theatrette within the Clubhouse.
While Logan Property has not released The Florence Residences' pricing details, we hear that the price for a 1BR unit starts from as low as <S$700,000. For unit allocation, please refer to the table below: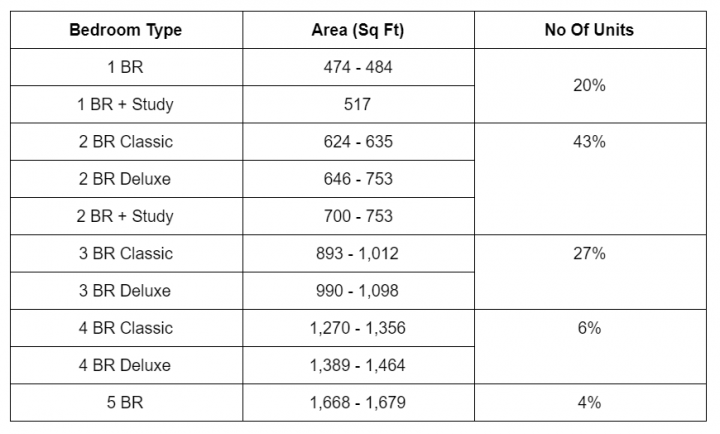 You may also find more information and floorplans here.
Like what you see? Visit The Florence Residences Sales Gallery at the junction between Hougang Avenue 2 and Hougang Avenue 10.
If you found this article helpful, 99.co recommends Home Living Redefined – A New Club-Condo Concept at The Florence Residences in Kovan and URA guidelines change for new condos: All you need to know.