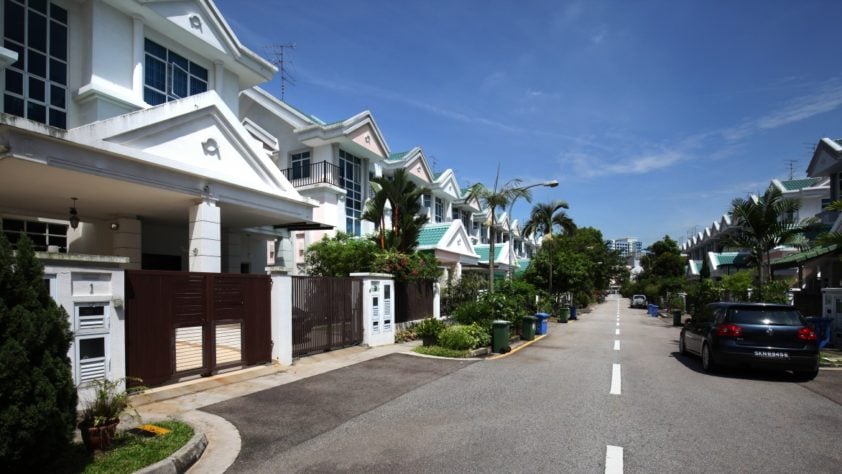 Many Singaporeans think of landed property as a sign that you've "made it". But then again, they think the same thing about car owners, many of whom are seriously wondering what to sell off on Carousell in order to meet the next car instalment. (Cover image credits) For those of you who wish to enter the landed property scene, here're a few deals that can be closed for $3 million or under:
Sims Avenue East, District 14
Freehold, 5 bedrooms, 6 bathrooms, 1,819 square feet (land area)
Approx. $2,850,000
This 24-year old unit is a three and a half storey unit, with a built-up space of about 3,650 square feet. It's situated on a quiet stretch that's about six minutes from the Kembangan MRT station.
If you're willing to walk a bit (about 10 minutes) to nearby Changi Road, there are lots of small eateries that dot the area. As you walk closer to the Kembangan MRT station, you can find prata stalls, small bakeries, a pet lover's centre, and convenient if unremarkable dining options.
As far as retail goes, your best bet is to drive to Siglap or Marine Parade; it's not far, but frankly it's not convenient without a car.
Interestingly, this landed property has two kitchens: the dry kitchen is a massive open concept plan, which doubles as dining space. The wet kitchen (where all the washing up and sinks are located) is in a smaller, separate space. This is an old school configuration that you rarely see anymore, but it's great for hosting big parties.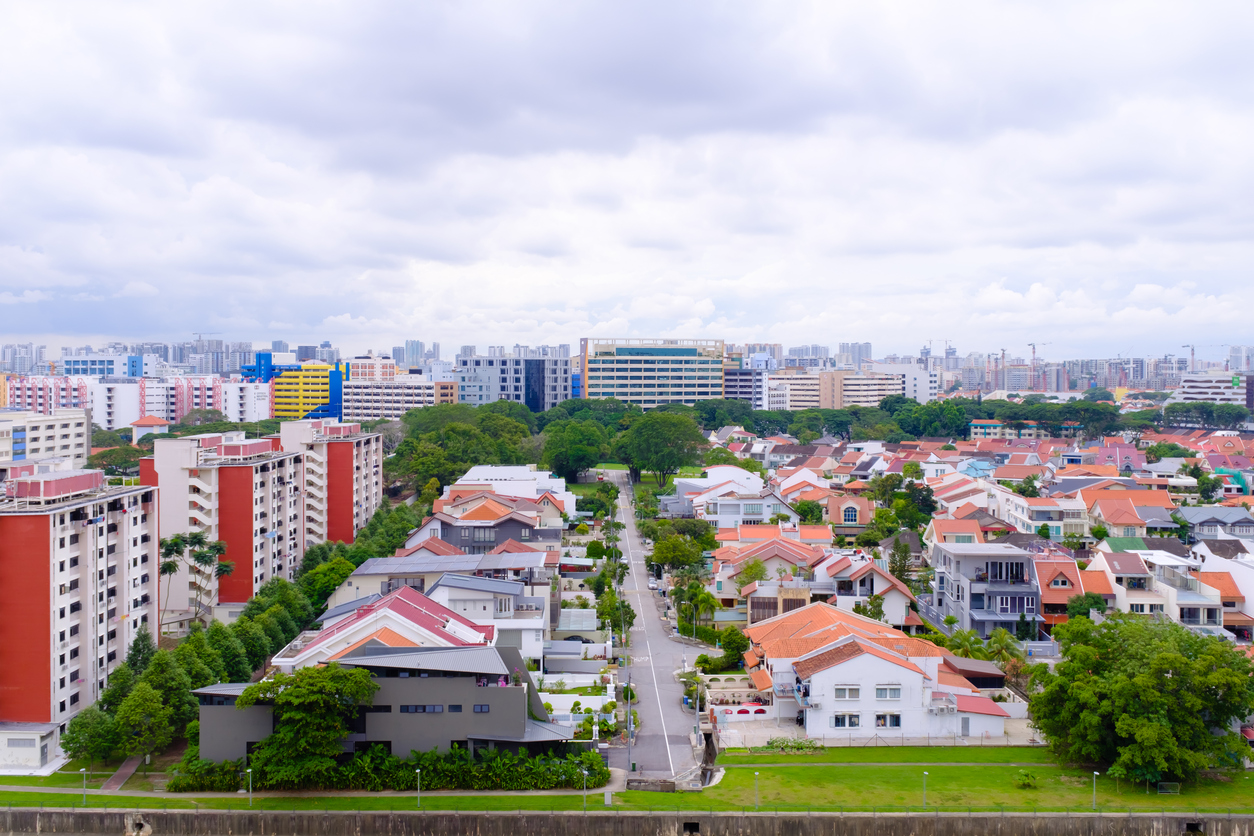 Good for:
If a large space and quiet environment is for you and you already own a car, then you'll like this one. There are few areas in Singapore that exude this level of serenity, and it's hard to find so much room at a comparatively reasonable price.
Belgravia Drive, District 28
Freehold, Inter-terrace 3,520 to 3,584 square feet, Corner-terrace 3,584 to 3,767 square feet, semi-detached 3,929 to 4,026 per square feet
Approx. $2,650,000
Belgravia Villa will TOP in 2018, and this cluster of landed houses will take advantage of the Seletar Aerospace Park – that's still under development, but it will likely drive up rental prospects once it's finished.
As for current conditions, the location suffers from the lack of an MRT station. The units here are strictly for drivers only (unless you are okay to rely on the one bus stop outside the development; even cabs are infrequent).
If you are a current car-owner, then this major drawback falls away. You're about a 10-minute drive from the Ang Mo Kio hub, and the future North-South Expressway will give you quick access to central Singapore. Within five minutes is a small mall called Greenwich V, and it's surrounded by small but fancy dining options (the sort that hipsters and expats like, such as wine bars and places that put pear in hamburgers).
Good for:
Long term gains. The prices are low right now, because the location isn't fantastic; but once the nearby aerospace park is built, and the expressway is up, owners will probably see nice gains.
For home-buyers, this is a chance to get high-end interiors that you normally find in District 9 or 10 condos. At the same time, you'll have as much space (probably more) than those pricier options. If you don't mind having to drive, this is a serious bargain to consider.
Thomson Terrace, District 20
Freehold, 4 bedrooms, 6 bathrooms, 2,200 square feet (land area)
Approx. $2,999,888
This unit is the oldest on the list, having been completed in 1980. But the condition is still great, as it was reconstructed in 2011. It has two storeys, with a front and back garden, and is about eight to 10 minutes from Mayflower MRT station.
St. Nicholas Girls' School is within one kilometre, and both Lower Pierce and MacRitchie Reservoir are less than a 10-minute drive away.
There aren't many amenities in walking distance, to be frank. But you can get to Thomson Plaza or NEX mega mall with a 10-minute drive as well.
There's not much more to say about this unit, other than that it's rare to get a freehold landed property of this size near Upper Thomson; especially at this price range.
Good for:
If you want a sizeable and fancy home, but don't want to pay Sentosa Cove type prices, this is the closest you'll get. This area will also suit drivers who hate traffic, and don't like going into town; the roads here are congestion free at almost any hour.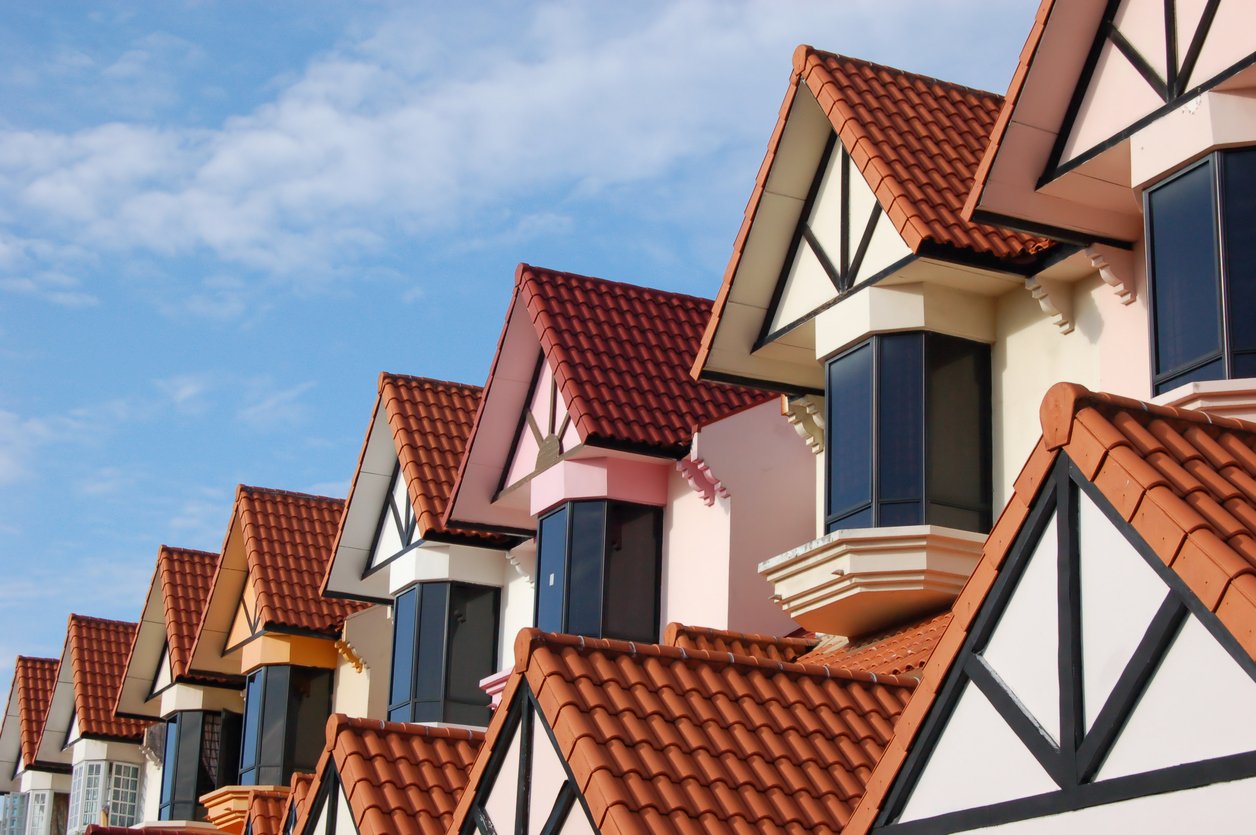 Paya Lebar Crescent, District 19
Freehold, 4 bedrooms, 5 bathrooms, 4,015 square feet (land area)
Approx. $2,852,000
Quirky and unusual is what comes to mind when I reviewed this landed property, but in a good way. The first thing that gets your attention is the location – it's close to Kensington Square, which has a Giant supermarket.
In case it hasn't been abundantly clear in this list, landed homes usually mean a degree of isolation (the prestige comes from not being surrounded by hawker centres and rowdy malls). This is the only landed property on the list where you can take a five to eight-minute walk to a supermarket. The development is also quite close to NEX at Serangoon, and it always helps to have a full-service shopping mall that's a short drive away (five minutes or so).
The Morris Residences is actual a cluster of 10 houses. The most outstanding features would be the Ken-jo lift, and the balcony pool. The lift provides basement access, which is linked to the car park; it also means less climbing up and down the stairs (helpful if you have elderly residents or creaky knees).
The balcony pool is literally what it sounds like – a balcony where you can take a dip, and look over the horizon. It's not big enough for full-on Olympic practice obviously, but it's a unique way to unwind (or get struck by lightning if it's raining; you can't use it in bad weather, despite the awesome temptation to sit in it during a storm).
Good for:
One of the rare landed properties that's not super-inconvenient, in terms of location. Also, the balcony pool is a hard feature to find. A very solid buy given the price.
Wak Hassan Drive, District 27
Freehold, 6 bedrooms, 6 bathrooms, 3,466 square feet (land area)
Approx. $2,301,000
This landed property is the new kid on the block (our puns get worse by the month), and it is hot right now. Bukit Sembawang Estates, the property developer, has already sold 18 of the 80 units, and TOP is only in 2020.
Watercove is a low-rise, cluster housing project with a seafront. Not a seafront view mind you, but the actual seafront, sand and all that. It's just a short walk away from the houses.
The units are built to take advantage of that – the roof terraces are designed for BBQs while giving you the full view. This creates a sort of East Coast or Sentosa area vibe. There's even a lift to take you directly to the terrace, so you won't have to lug 10 trays of food and a coal bag up to the roof.
Location wise, well, you know how it is with landed housing. You'll need to use the shuttle bus to get to the Sembawang MRT station. Retail and dining are mostly non-existent in the immediate area for now, so you'd better get used to ordering from RedMart (and to the McDelivery guy getting lost). We'll tell you right now, you'll take 40 minutes to get to the Central Business District by car.
That being said, this is an ideal location for anyone who loathes the urban jungle that makes up most of Singapore. It feels as if you're not living in Singapore, but on some kind of resort island.
Good for:
People who want to be far from the madding crowd, but don't want to fork out insane Sentosa Cove prices. Also for homeowners who prize seafront living over having a mall or hawker centre nearby.
Balking at the price tag that comes with a private landed property? Check out these HDB terrace flats that provide a landed living experience in a public housing setting and All you need to know about buying a landed home in Singapore.
Find the home of your dreams today at Singapore's largest property portal 99.co!
About Ryan Ong
Looking to sell your property?
Whether your HDB apartment is reaching the end of its Minimum Occupation Period (MOP) or your condo has crossed its Seller Stamp Duty (SSD) window, it is always good to know how much you can potentially gain if you were to list and sell your property. Not only that, you'll also need to know whether your gains would allow you to right-size to the dream home in the neighbourhood you and your family have been eyeing.
One easy way is to send us a request for a credible and trusted property consultant to reach out to you.
Alternatively, you can jump onto 99.co's Property Value Tool to get an estimate for free.
If you're looking for your dream home, be it as a first-time or seasoned homebuyer or seller – say, to upgrade or right-size – you will find it on Singapore's fastest-growing property portal 99.co.
Meanwhile, if you have an interesting property-related story to share with us, drop us a message here — and we'll review it and get back to you.
Join our social media communities!
Facebook | Instagram | TikTok | Telegram | YouTube | Twitter