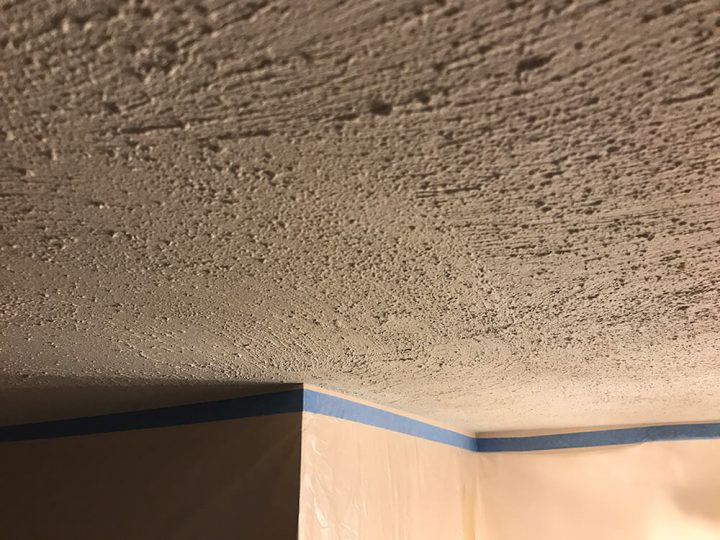 Acoustic ceilings. Cottage cheese ceilings. These are all names for popcorn ceilings, that were the rage for 30 years. But if you have, it's time to get rid of it – quick. Here's what you better know:
Popcorn ceilings are ceilings with spray-on or paint-on treatments. While they used to be a home interior rage back in the 1970s to 1990s, they're no longer popular today. In this blog post, we discuss the issues with popcorn ceilings, and walk you through how to replace your popcorn ceiling. Read on to find out more!
Why did people choose to install popcorn ceilings?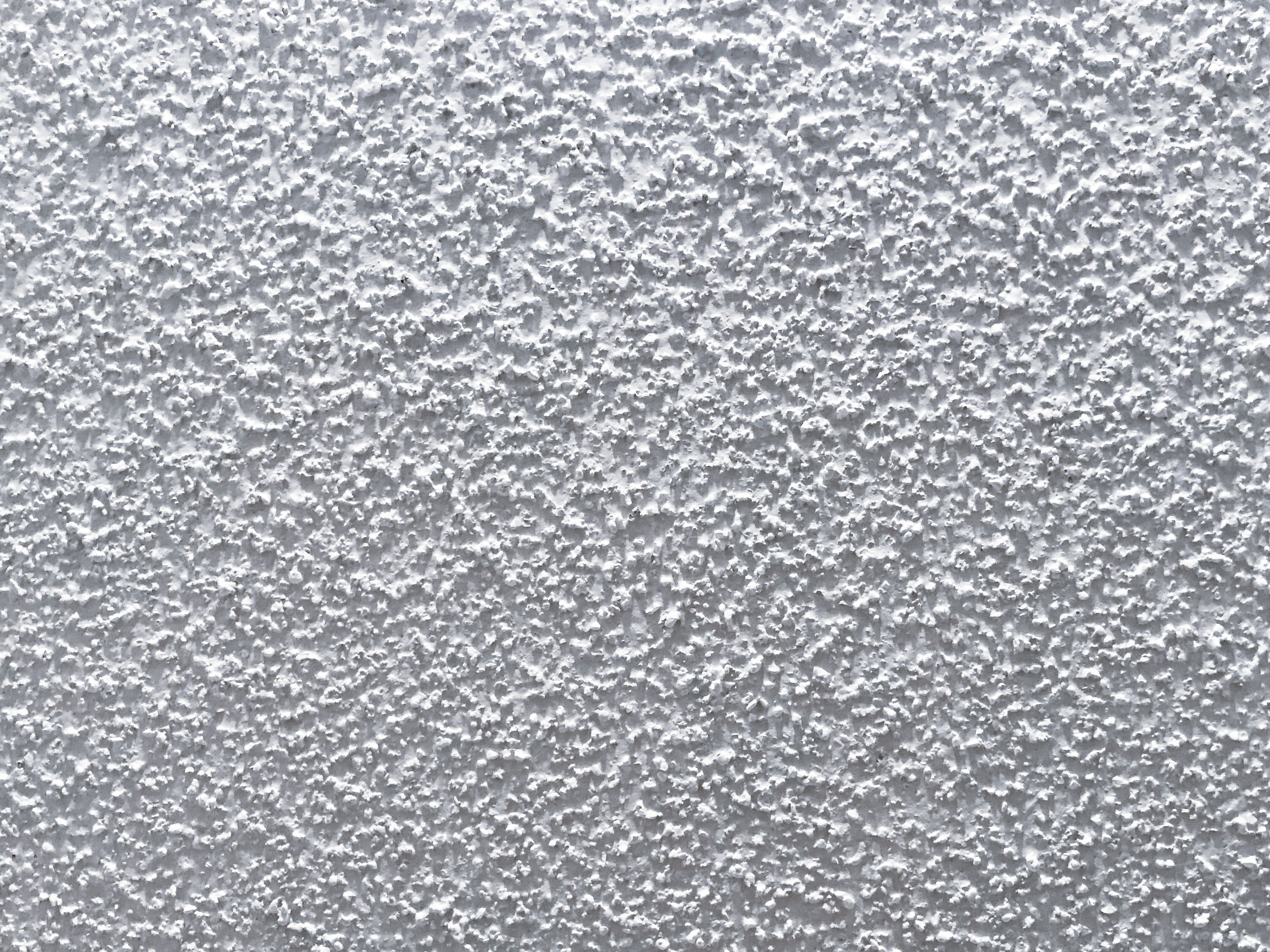 Back in the day, popcorn ceilings used to be trendy – it was a common aesthetic in contemporary (back then) interior design. On top of that, popcorn ceilings also had the handy ability to conceal imperfections. If you've done a bad job of mudding your ceiling (ie: applying joint compound to it), and your ceiling is patchy, an easy fix is to simply spray it and turn it into a popcorn ceiling.
Last but not least, popcorn ceilings are also known to be great at absorbing sound. What's the rationale behind this? Well,  these ceilings come with plenty of raised bumps; this increases its overall surface area, which in turn helps to muffle noise.
Quick aside: popcorn ceilings aren't only found in residential homes – you sometimes find them in commercial properties as well, like shopping malls or office units that date back to the '80s or mid-'90s.
The case against popcorn ceilings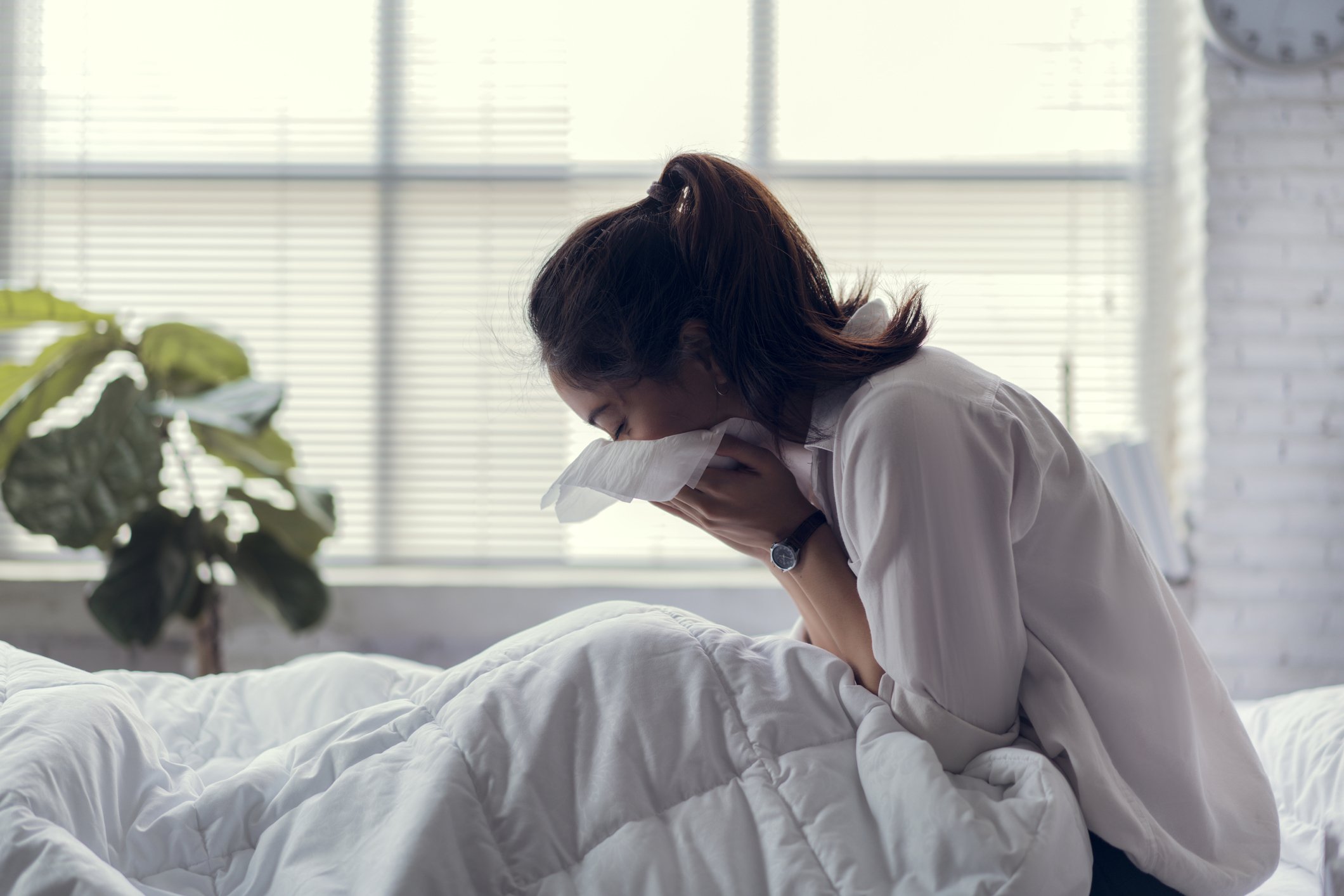 Trying to sell your home? These days, homeowners appreciate the minimalist look, and if you've got old-school popcorn ceilings in your home, this might count as a strike against you when potential buyers view your property. If you want to close a deal fast, we'd recommend replacing your popcorn ceiling!
On top of that, some popcorn ceilings also contain white asbestos fibres (a fibrous silicate mineral that poses serious health risks when dispersed into air and inhaled). According to experts, asbestos fibres can cause serious problems (including lung disease, scarring of the lungs and lung cancer) when inhaled in large quantities.
Last but not least, while popcorn ceilings are easy to install, they're pretty high-maintenance. Insects, dust, and dirt can easily get caught in the nooks and crannies of popcorn ceilings, and if you've got a popcorn ceiling in your kitchen, any fumes that are released in the air when you cook may also stain your ceiling.
How to remove your popcorn ceiling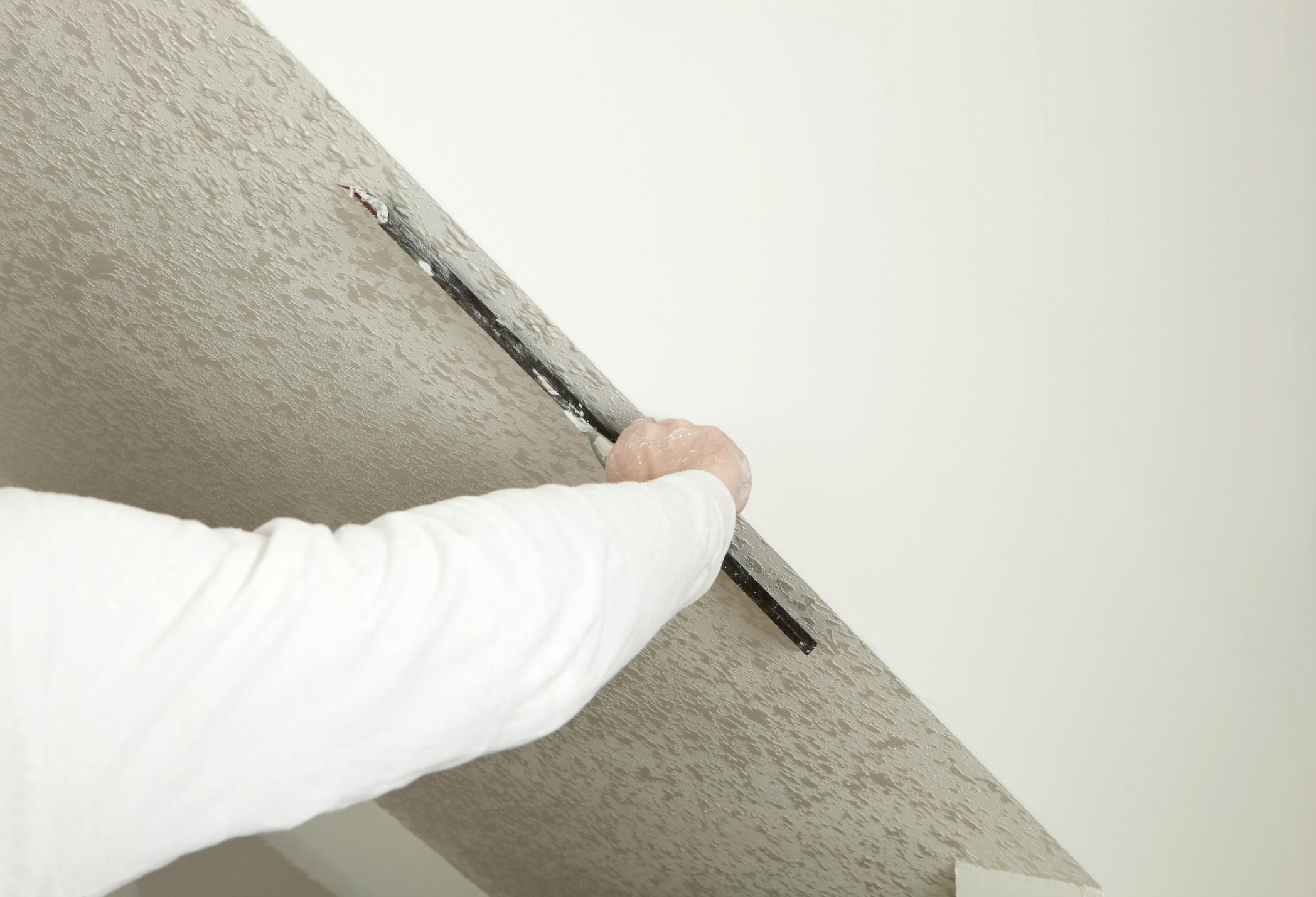 Want to remove your popcorn ceiling by yourself? The method that most folks use is to spray their popcorn ceiling with water, and slowly scrape the bumpy bits away; but how easy or difficult this is depends on whether paint was added to the texture mix that was used to create your popcorn ceiling.
Here's how you'd do this: dampen your ceiling with a bit of water, then use a wall scraper to scrape off the texture, bit by bit.
The water should soften the texture, making the "popcorn" easier for you to break up. If this doesn't happen, then it's likely that paint was added to the texture mix previously. This makes the removal process more difficult. Unfortunately, there's not much you can do here (short of hiring a professional); you'll just have to keep at it.
To make clean up easier, try getting someone to stand by the side and hold a vacuum cleaner to hoover up the dust as you go. Alternatively, you can try duct-taping a scraper or spackle knife to the end of a vacuum hose; this makes the process a one-man job.
Purchase the home of your dreams today at 99.co!
If you found this article helpful, 99.co recommends 23 renovation tips from seasoned homeowners and 5 easy-to-care for indoor plants to freshen your home (tried & tested!)
Image credits for featured image: Craftjack.io.