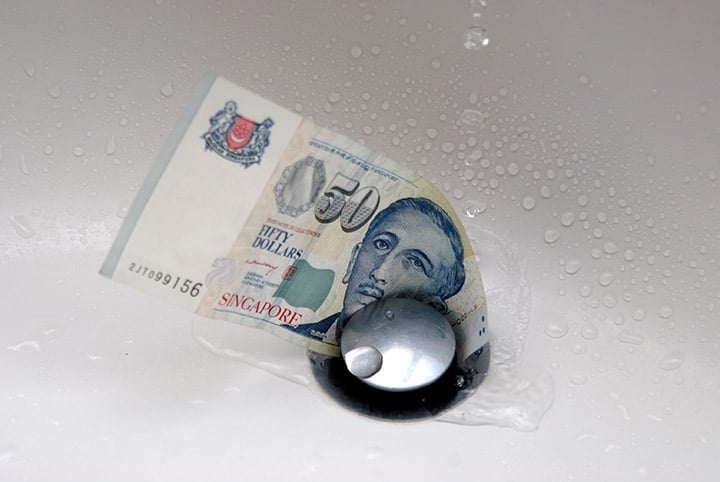 The number of new launch condo buyers surrendering their condo deposits spiked in September this year — 169 units were recorded as returned units. Out of these units, 57 were from Stirling Residences. It's also noteworthy that at the height of the property boom in 2017, there were about 1,347 cases in Q2 and Q3 that year where new launch condo buyers gave up their option fees.
In a nutshell, this is the procedure new launch condo buyers follow when they want to buy a unit: Upon signing the Option to Purchase (OTP) for a new launch condo unit, the buyer must commit to paying a 5% booking fee as part of the 20% downpayment for the unit. Under the terms, if the buyer backs out and chooses not to sign the Sales & Purchase Agreement within the three-week validity period of the OTP, the developer will forfeit 25% of the booking fee, which amounts to 1.25% of the purchase price of the unit.
For buyers of resale units, forfeited deposits are a common occurrence too. The difference is they only pay 1% of the purchase price of the unit upfront on signing the OTP, and the OTP is valid for a period of two weeks before it expires. The option fee is forfeited if the OTP is not exercised.
1-1.25% of the purchase price of a condo unit is not a small sum. Having to give up $12,500 for a $1 million condo unit is definitely a situation that is better avoided. If we look at why buyers to back out of OTPs and lose their deposits, it comes down to these five common reasons:
Reason #1: The buyer has no loan Approval-in-Principle (AIP), or lied to get the AIP
Cautious buyers are always careful to get AIP from a bank before they put down the deposit for a condo unit — be it a new launch or resale. The AIP is a written agreement by the bank to lend them a certain sum, if they purchase a property within the validity period of the AIP, which is usually two to three weeks.
However, some buyers either lack planning or are impatient (for example, when they see the competition they face at the new launch preview). The buyer then goes ahead, submits a cheque and signs the OTP even before securing the promise of a bank loan. Later, when they can't find a bank willing to lend (or lend enough) to them, they have to forfeit 1-1.25% of the purchase price of the unit.
A variation of this is when the buyer lies to get the AIP. For example, the buyer may have falsely declared a higher income to secure a bigger loan quantum, or put up collateral that doesn't really belong to them. If the bank discovers the deception (which they usually do), they don't have to honour the AIP.
To get a higher AIP loan amount, clear any outstanding debts as they all eat into your Total Debt Servicing Ratio (TDSR).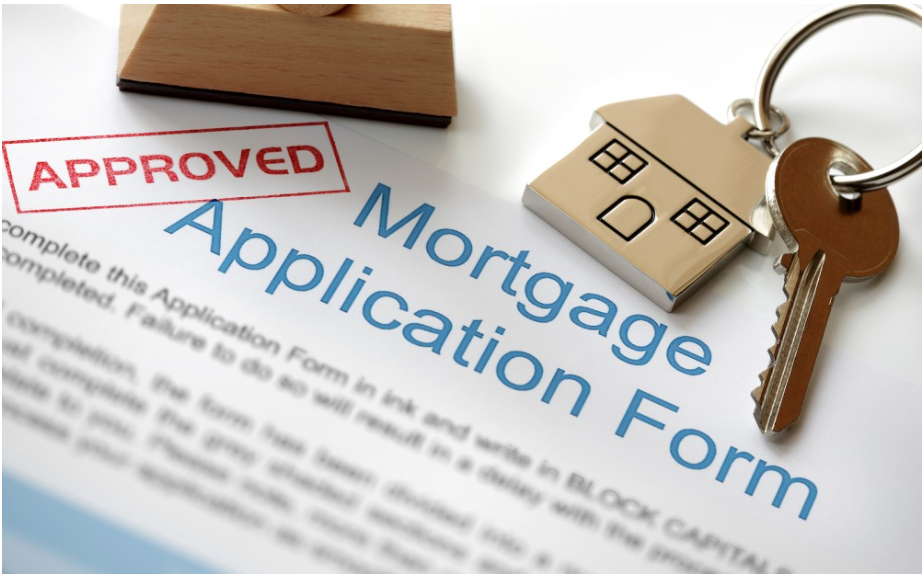 Reason #2: The buyer is depending on the sale of their former home, and the deal falls through
This is a major reason why buyers of resale condos have to forfeit their option fees. Many times, these buyers are dependent on the sales proceeds from their previous home to fund their new one. A typical example is when upgrading: the buyers may count on the sales proceeds of their HDB resale flat, to cover a large part of their new condo's cost.
There's some delicate timing involved here. It sometimes happens that the buyer secures the Option, but then finds the sale of their previous home has fallen through — perhaps the buyer of their old flat suddenly lost his job, and can no longer secure a loan.
In these cases, the buyers may sometimes ask for an extension; but that can carry an interest rate of up to 8% per annum (see section 9 of the Law Society of Singapore's Conditions of Sale here). Some buyers are more willing to just give up and surrender the deposit.
[
Tip for selling your home faster
: Work with an agent who 
lists on 99.co
]
Reason #3:
The buyer thinks they are walking into a bad deal, or have spotted a better alternative
In an ideal world, investors will never put down a deposit on a bad deal. In practice, problems may be discovered only after the OTP is signed.
For example, the buyer might find out that the management council is going to sue the developer for serious defects, or that the resale flat they're buying has been targeted by loan sharks. This discovery may happen only after securing the OTP.
Given the serious problems that might occur down the road, they may be better off forfeiting the deposit right now.
It may also be that they've spotted a better investment option, such as another property (especially the case for new launches) or a good stock. For new launches, the buyer — be it a homeowner or investor — could also have decided that the resale route works better for them.
If the numbers work out, these buyers may be willing to forfeit the deposit and put their money elsewhere. After all, property requires a big commitment of capital, and will be hard to liquidate once they've bought it, so sometimes small painful decisions need to be made to avoid heartache down the road.
Reason #4: A co-borrower wants to back out at the last moment
Many property purchases involve multiple borrowers. Besides a spouse, for example, co-borrowers might include in-laws and siblings. And when purchasing purely for investment, co-borrowers can include fellow investors or business partners.
It sometimes happens that a co-borrower wants to pull out of the deal after the deposit is paid. This can happen for many reasons, from disputes about how the property will be used, to a co-borrower suffering financial setbacks and no longer being able to commit.
When this happens, factors such as the Income Weighted Average Age (IWAA), and the debt servicing ratios of the existing borrowers, all need to be re-calculated. It's likely that, once the numbers have been crunched, the remaining borrowers won't qualify for the same loan amount. This can lead to everyone involved agreeing to back out, unless the remaining borrowers have deep pockets and are all happy to make bigger downpayments.
The lesson here: when purchasing a house with a co-borrower, it's important to ensure they're as emotionally committed as you are, and financially stable.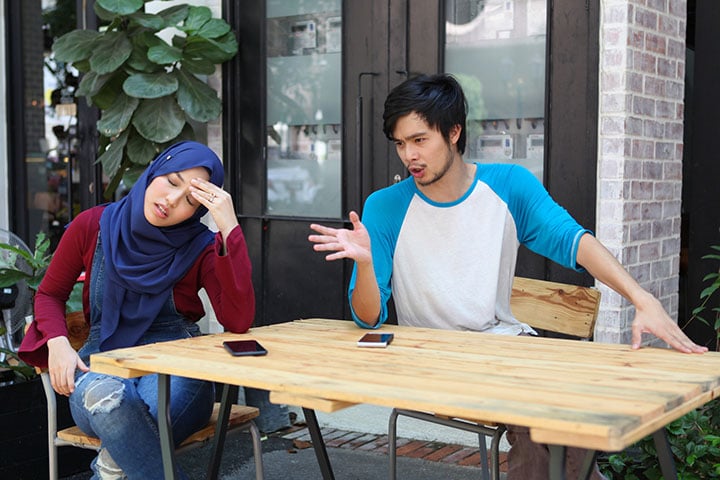 Reason #5: Major change-of-life events
Sometimes, there's no reason other than bad luck when it comes to having to forfeit option fees. The buyer might get retrenched, a co-borrower might pass away (touchwood), or a foreign buyer might have to return home or resettle unexpectedly. These circumstances can make it impossible to proceed with the deal, and the deposit is simply lost.
Sellers who are dependent on the sales proceeds of their house at a critical time — such as in the midst of upgrading — should be prepared for such events. No amount of legally binding contracts can stop life when it decides to get in the way. Because of this, it's advisable to have an emergency fund — at least six months of your expenses — on hand before you take the big step of upgrading.
As for buyers, speed is of the essence. For example, don't wait two weeks to exercise an OTP just because you can; if you see nothing wrong with the property, get the transaction over with as quickly and cleanly as possible. Allow minimal chances for random life events to get in the way.
In what situation would you give up your option fee? Voice your thoughts in our comments section or on our Facebook community page.
If you found this article helpful, 99.co recommends 4 reasons why home buyers in Singapore shouldn't think like property investors and URA Master Plan for Property Buyers: How to understand it
Looking for a property? Find the home of your dreams today on Singapore's largest property portal 99.co!
New launch alert! Welcome to Grand Dunman
About Ryan Ong
Looking to sell your property?
Whether your HDB apartment is reaching the end of its Minimum Occupation Period (MOP) or your condo has crossed its Seller Stamp Duty (SSD) window, it is always good to know how much you can potentially gain if you were to list and sell your property. Not only that, you'll also need to know whether your gains would allow you to right-size to the dream home in the neighbourhood you and your family have been eyeing.
One easy way is to send us a request for a credible and trusted property consultant to reach out to you.
Alternatively, you can jump onto 99.co's Property Value Tool to get an estimate for free.
If you're looking for your dream home, be it as a first-time or seasoned homebuyer or seller – say, to upgrade or right-size – you will find it on Singapore's fastest-growing property portal 99.co.
Meanwhile, if you have an interesting property-related story to share with us, drop us a message here — and we'll review it and get back to you.
Join our social media communities!
Facebook | Instagram | TikTok | Telegram | YouTube | Twitter