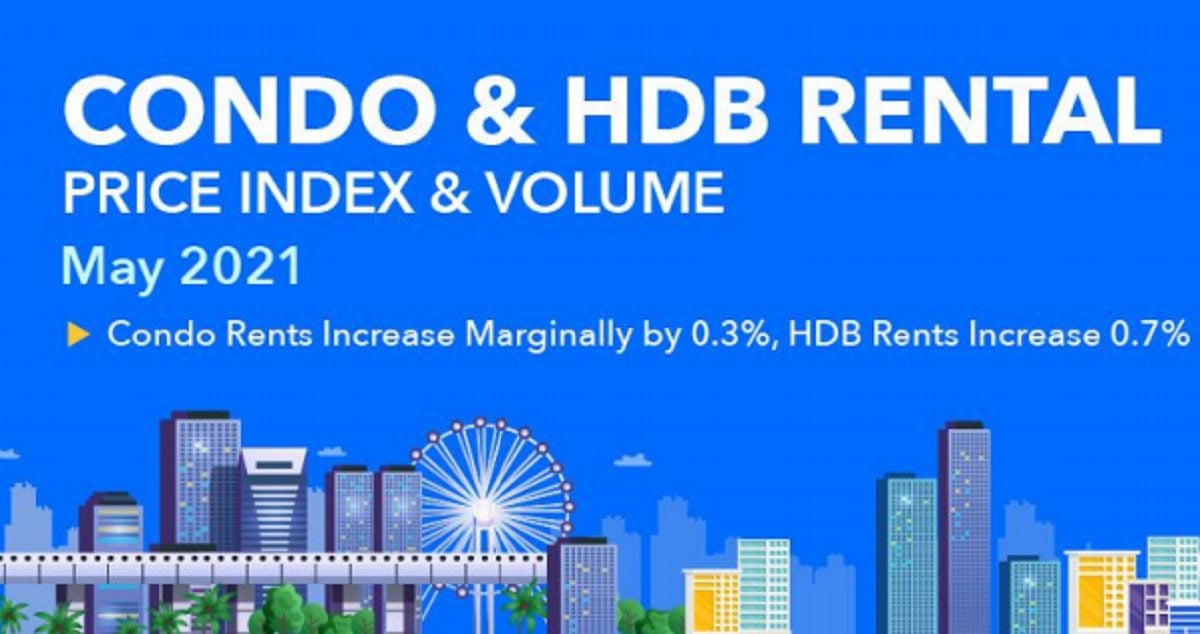 We're still in the midst of a pandemic. We were even in Phase 2 (Heightened Alert) for the second half of May. But that didn't put a dent on the property market.
Here are the highlights of our Property Round-Up for the month of May 2021.
1. HDB resale price increased despite a drop in transactions 
Resale volume may have dropped by 16.0%, but prices continued to increase by 1.2%. In fact, last month marked the 11th consecutive month of the price increase.
Resale prices have also increased across both mature and non-mature estates, and across all flat types. Nevertheless, they're 2.6% less than the peak in 2013.

HDB estates with the highest median resale prices were Central Area (S$920,888), Queenstown (S$750,000) and Bukit Timah (S$672,000).
2. Condo resale price increased despite a drop in volume

We're also seeing a similar trend for condo resale price and transaction volume. While prices have increased by 0.9%, there's a drop in volume by 11.4%.
Across the regions, we saw a drop in prices for condos in the CCR at 0.7%. Resale volume was also the lowest here, accounting for 17.6% of the transaction volume.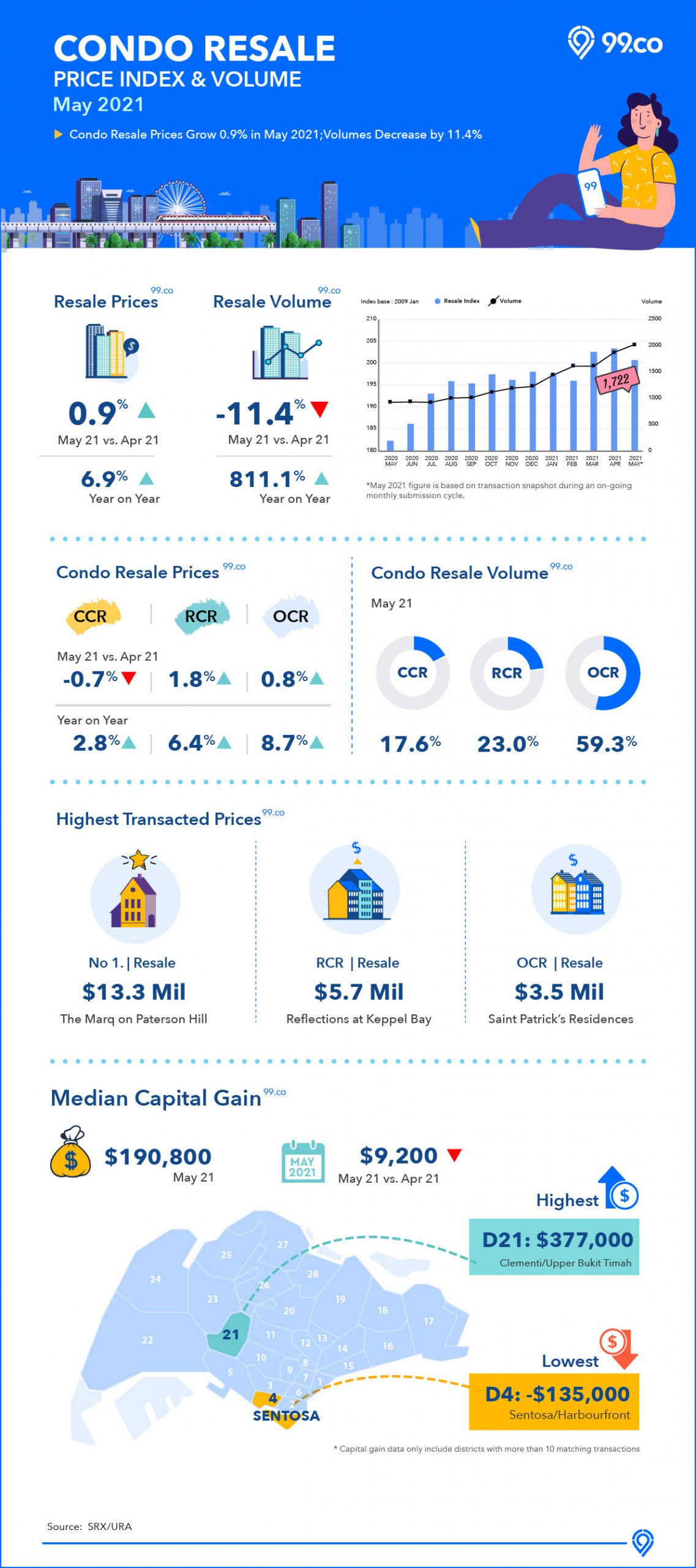 The district with the highest median capital gain (S$377,000) was District 21 in the RCR, which is where Clementi and Upper Bukit Timah are.
3. Rental prices have continued to rise despite Phase 2 (Heightened Alert)

Just like what we've previously predicted, rental prices for both condo and HDB have remained robust despite the movement restrictions. Both condo and HDB rental prices have increased by 0.3% and 0.7%, respectively. This is despite the drop in rental volume for HDB by 0.9%.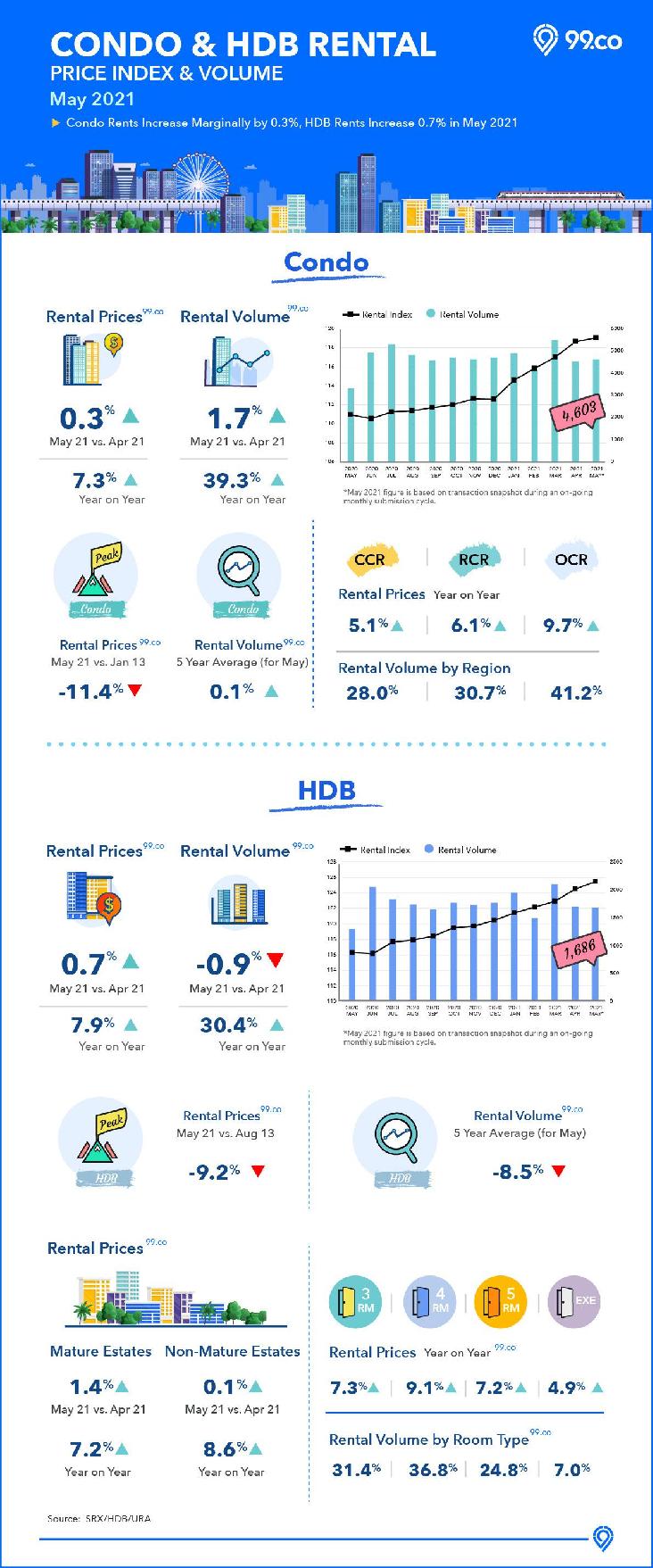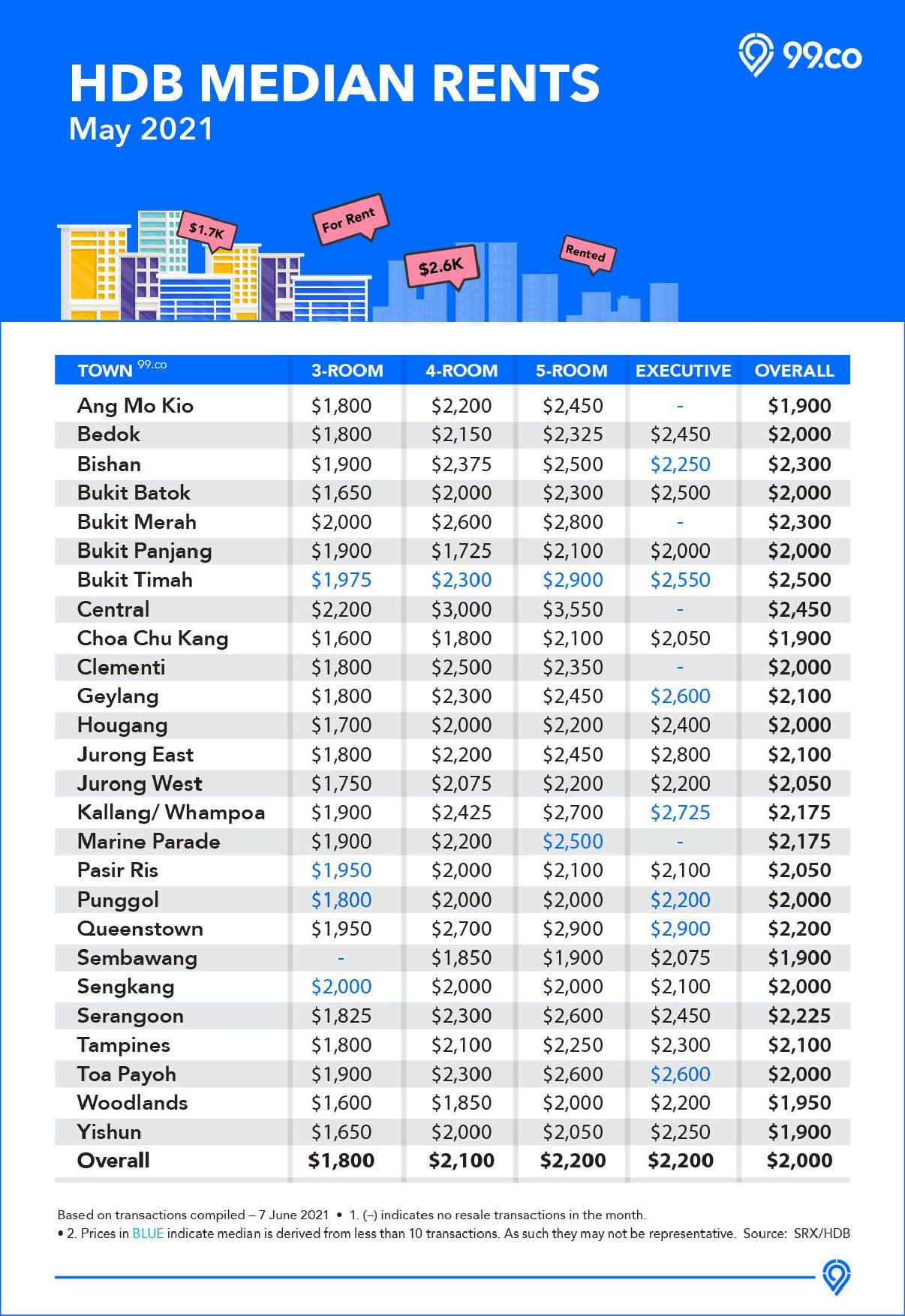 HDB estates with the highest median rents were Bukit Timah (S$2,500), Central Area (S$2,450), Bishan and Bukit Merah (both S$2,300).
What do you think about the increase in the resale prices and rents? Let us know in the comments section below. 
If you found this article helpful, 99.co recommends 10 reasons why we're seeing an uptick in HDB resale transactions lately and Why we think the current Singapore en bloc buzz is overhyped. 
Looking for a property to buy or rent? Find your dream home on Singapore's largest property portal 99.co! If you have an interesting property-related story to share with us, drop us a message here – we'll review it and get back to you.