There's been a lot of talk about en bloc since early this year. The property market is booming, with private property sales hitting a monthly high in four years. Condo resale volumes have reached an 11-year high last month as well. 
Developers' interest in land sales is also increasing. The number of unsold units currently stands at around 26,000, which is close to the 24,000 units unsold during the last en bloc fever in 2017. At the same time, the government has been lowering the number of Government Land Sales (GLS) sites. So developers are turning to the collective sales market to replenish their land bank. 
With all these reasons, it seems that it's ripe for an en bloc fever again. We've also seen reports of property owners preparing to put up their properties for en bloc. 
But before you start searching for a condo with en bloc potential, let's pause for a moment. There's a chance that the en bloc fever may not be as happening as in the last cycle. Some collective sales deals may even fall through. Here's why. 
Rising construction costs
This is something that we've been hearing since the pandemic started, leading to supply chain disruptions and manpower shortages. For instance, the current daily rate for migrant workers from India or Bangladesh is around S$120 to S$150, up from the S$70 to S$80 rate in the past. 
And now that the government has tightened entry for those with travel history from India, Bangladesh, Nepal, Pakistan and Sri Lanka, it's even harder to bring in more workers to complete construction projects. 
Bringing in workers from China is one option, but it will increase the construction costs even more. The daily rate of workers from China is around S$200 to S$300, which can increase given the high demand.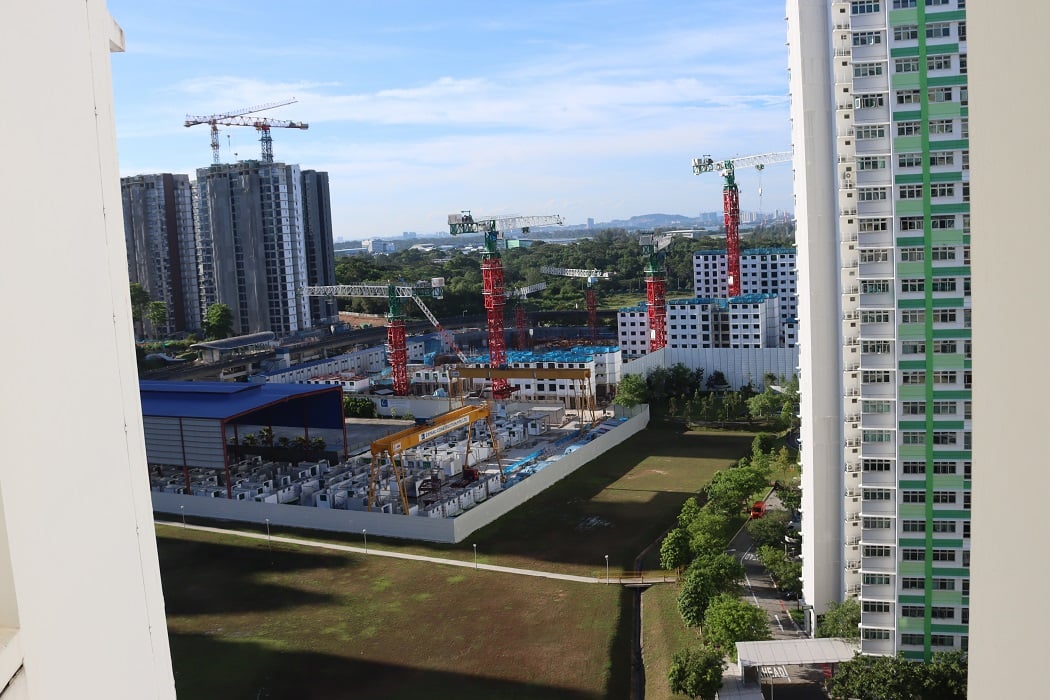 Given the risk of thinning margins and construction delays of current projects, developers may not be as eager for land purchase as in the last cycle in 2016 to 2018. 
Plus, there's the ABSD deadline to contend with. 
ABSD remission deadline
In July 2018, the government introduced more cooling measures to not just property owners, but developers as well. The Additional Buyer's Stamp Duty (ABSD) for developers buying residential property was increased from 15% to 30%. 
Out of the 30% ABSD, 25% is remissible. The caveat is that development must start within two years of the purchase. It should also be completed and have all its units sold within five years of the purchase. 
This applies to all types of residential developments, regardless of the size. Which is why smaller developments have higher en bloc potential. 
But with the current supply and manpower shortages, it's even harder to meet this deadline. While the government gave an extension for the ABSD remission, it's only valid for land purchased before or on 1 June 2020. As of writing, there hasn't been any other update on this. 
So even though there's a need to replenish their land bank, it remains to be seen if developers can ensure that construction can be finished within the five-year timeframe. 
Potential cooling measures
Property market boom and en bloc fever are usually accompanied by talks of cooling measures. As we've seen three years ago, the robust property market and en bloc fever died down soon after the cooling measures were introduced. 
Now that property transactions and prices are reaching closer to the levels seen before July 2018, there have been talks of more cooling measures being introduced. This also translates to a possible decrease in property demand in future. 
With so much uncertainty going on, not many developers may want to take that plunge in closing en bloc deals. 
What we think is going to happen
One common reason why en bloc deals fall through is the high reserve price that owners ask. So we've seen properties with their subsequent en bloc attempts decreasing their reserve price. For instance, Fortune Park launched for en bloc sale in March at between S$115 million and S$118 million, lower than the previous attempt at S$126 million in 2018.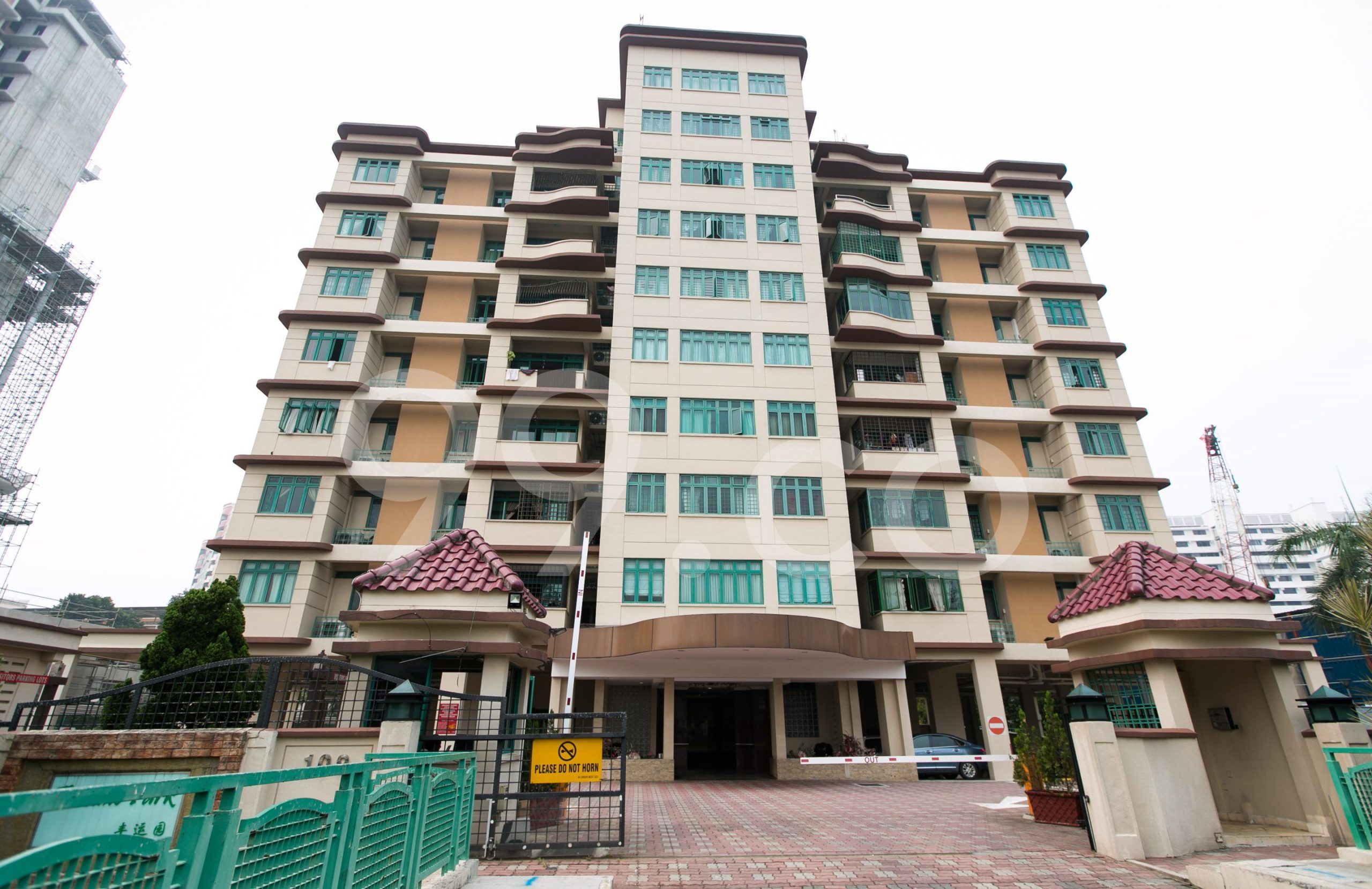 But with the rising costs, construction delays, ABSD deadline and talks of cooling measures that developers have to take into account, a lower reserve price may not be enticing enough. 
What's more likely to happen is that only a small number of developments will be successful in their en bloc sales, and it will be those with a smaller site. It won't be as feverish as in the last cycle either. So if you're still thinking about buying that old condo, don't get your hopes up too high. 
If you found this article helpful, 99.co recommends En Bloc Potential: 7 Reasons Why a Collective Sale Tender Fails and 5 Ways the En-Bloc Process in Singapore is Still Unfair. 
Looking for a property to buy or rent? Find your dream home on Singapore's largest property portal 99.co!
About Virginia Tanggono
Virginia covers the property news in Singapore, from record sales to profile stories on home ownership. In her free time, she occasionally searches for spoilers of movies and TV shows.
Looking to sell your property?
Whether your HDB apartment is reaching the end of its Minimum Occupation Period (MOP) or your condo has crossed its Seller Stamp Duty (SSD) window, it is always good to know how much you can potentially gain if you were to list and sell your property. Not only that, you'll also need to know whether your gains would allow you to right-size to the dream home in the neighbourhood you and your family have been eyeing.
One easy way is to send us a request for a credible and trusted property consultant to reach out to you.
Alternatively, you can jump onto 99.co's Property Value Tool to get an estimate for free.
If you're looking for your dream home, be it as a first-time or seasoned homebuyer or seller – say, to upgrade or right-size – you will find it on Singapore's fastest-growing property portal 99.co.
Meanwhile, if you have an interesting property-related story to share with us, drop us a message here — and we'll review it and get back to you.
Join our social media communities!
Facebook | Instagram | TikTok | Telegram | YouTube | Twitter