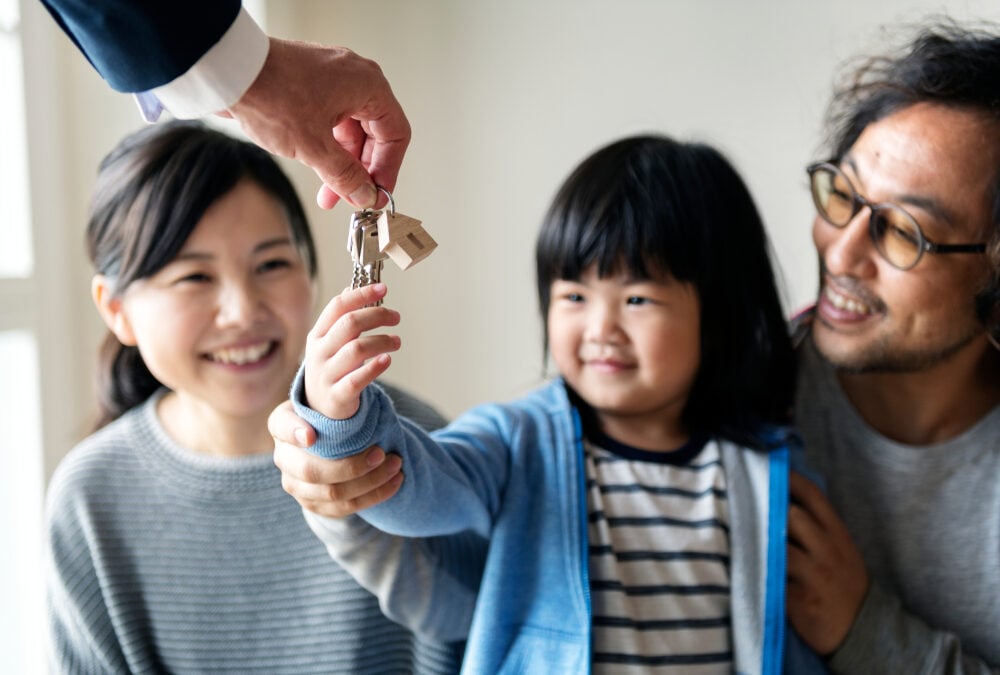 The pandemic may have caused the worst recession since Singapore's independence, but that's not stopping Singapore residents from selling and buying property. In particular, we're seeing higher volumes of HDB resale transactions since the end of the circuit breaker.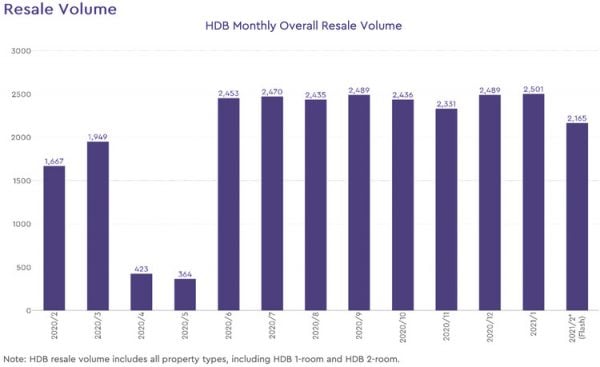 The uptick has also led to price increases for HDB resale flats, with prices on the uptrend for the eighth consecutive month since July 2020.
On top of the increasing demand, HDB resale flats have been in the spotlight lately for the million-dollar transactions. Despite the economic downturn, a record high of 82 units broke the million-dollar barrier last year.
But why the high number of resale flats being sold lately? Let's take a look at the possible reasons.
Construction delays for BTOs due to COVID-19
BTO flats usually take around two to three years to complete. However, the pandemic has caused manpower and supply shortages, leading to delays in construction. Work was also halted during the circuit breaker.
Instead of the usual two to three years, BTO projects are now expected to be completed in four to five years.
For some, a waiting time of five years might be too long, so they turn to resale flats instead.
Oversubscription of BTOs
The thing about the BTO process is that it entails balloting, so it doesn't guarantee that you'll get a flat.
Competition is even tougher for those balloting in popular estates. Many people have also been unsuccessful in applying for a BTO.
Instead of running the risk of getting their flat application rejected (again), they turn to the resale market.
More flats entering the resale market after MOP
As the government builds more public housing in recent years, there's been a bumper crop of newer flats hitting the five-year Minimum Occupation Period (MOP).
An estimated 27,000 units have hit the MOP in 2019, and 26,000 in 2020. This is three times the annual average of 9,000 flats from 2008 to 2018.
And with more people cashing out to upgrade to private property, an increasing number of newer flats have been sold in the resale market. In fact, for the first 10 months of 2020, about 22% of resale flats were six years or younger, which is considered high.
In comparison, out of the HDB resale transactions made in 2015, only 3.9% were newer flats.
These newer units were also more attractive due to their longer remaining lease and better condition, allowing buyers to cut down on renovation costs.
More people looking for bigger space
The pandemic has also pushed buyers to prioritise on bigger spaces when buying a home. With more people working from home and students doing home-based learning, they may need an extra room or two.
For those who had been living with their parents (or in-laws), they may have chosen to move out instead.
And since older flats generally have larger floor areas than the newer units, more people have been looking out for these resale flats. It could also be why people have been more willing to fork out as high as S$1 million for public housing with larger-than-usual floor areas. 
For instance, four maisonettes larger than 140 square metres were sold for at least a million dollars last February alone.
Low interest rates
The low interest rates may have been bad news for savings account holders, but it also translates to a lower cost of borrowing.
This also means that more people can afford to take out a home loan to finance a new home, as they enjoy lower monthly instalments.
Changes in housing policies favouring resale flats
Previously, people tended to avoid buying old resale units due to restrictions in using HDB housing loans and CPF to finance them. But changes over the past two years have made public housing more affordable, especially for older flats.
For instance, you can now use your CPF to finance your flat as long as the property has at least 20 years left. The 60-year limit on HDB loan is gone as well, so you can enjoy the full 90% financing from the loan as long as the lease can last till the youngest buyer turns 95.
There's also the higher grant amount for resale flat buyers. First-time buyers can even get up to $160,000 worth of grants, making resale flats all the more attractive.
Increased buyer confidence
While it's expected that flat buyers would be more cautious during an economic downturn, the stimulus packages may have helped drive up the HDB resale transactions.
As these schemes limit the effects of income loss and unemployment, people have been able to buy a new home and service the home loan. And for those who have been able to keep their jobs, they may even afford to upgrade their homes.
With signs that the economy is recovering this year, resale transactions are probably not slowing down any time soon.
Higher condo prices
Similar to HDB resale prices, condo prices have also been increasing for the past several months.
On the other hand, this makes resale flats more appealing to buyers. As they're more prudent in times of economic uncertainties, they turn to the more affordable option.
More people downgrading from private properties
For those who have taken a pay cut or lost their jobs, continuing to finance a private property can be challenging.
So they may have chosen to cash out and downgrade to a resale flat instead.
Avoid cooling measures that may be coming
Cooling measures have been introduced over the years after price surges in the property market. So with the recent spike in property prices, as well as the government's warning that they're paying close attention to the market, people have been anticipating that new measures will be coming soon.
This may instead cause an increase in HDB resale transactions, as more people rush to buy a flat before the government announces a new measure.
Given that factors such as construction delays, work-from-home, low interest rates and increased buyer confidence are set to continue this year, we expect to continue seeing higher volumes of resale flats and price increases over the next few months. That is, unless the government decides to implement a cooling measure on the resale market. 
---
Are you looking to pull the trigger on a new home? Let us know in the comments below.
If you found this article helpful, 99.co recommends 3 things worth noting about Feb 2021 HDB resale transactions, including the million-dollar flats and Potential cooling measures (and why they might not happen).