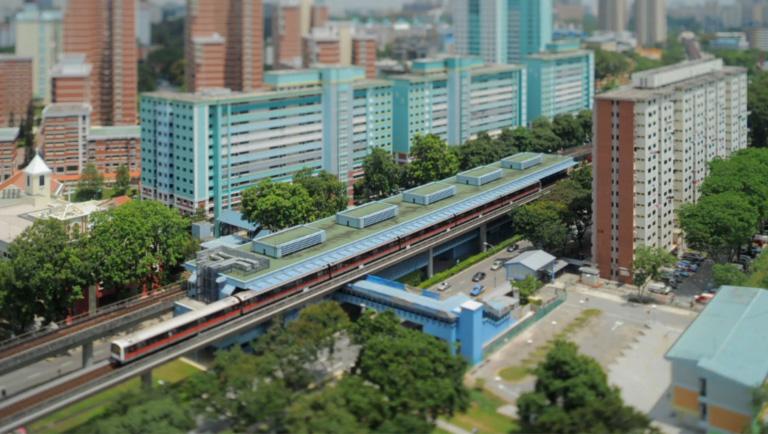 Within 50 years of independence, Singapore has seen drastic changes to its urban landscape. From a quiet collective of fishing villages to the sprawling city-nation of today, there has indeed been a remarkable shift in scenery.
Past and present architecture in the Queenstown district parallel this aspect of development across the years – while several buildings in the area reflect key events of bygone days, others signify future changes to the vista of an ever-developing city-state.
That said, here's a look at some of the iconic Queenstown buildings that have influenced the heritage and revival of the area.
Properties in Queenstown: A walk down memory lane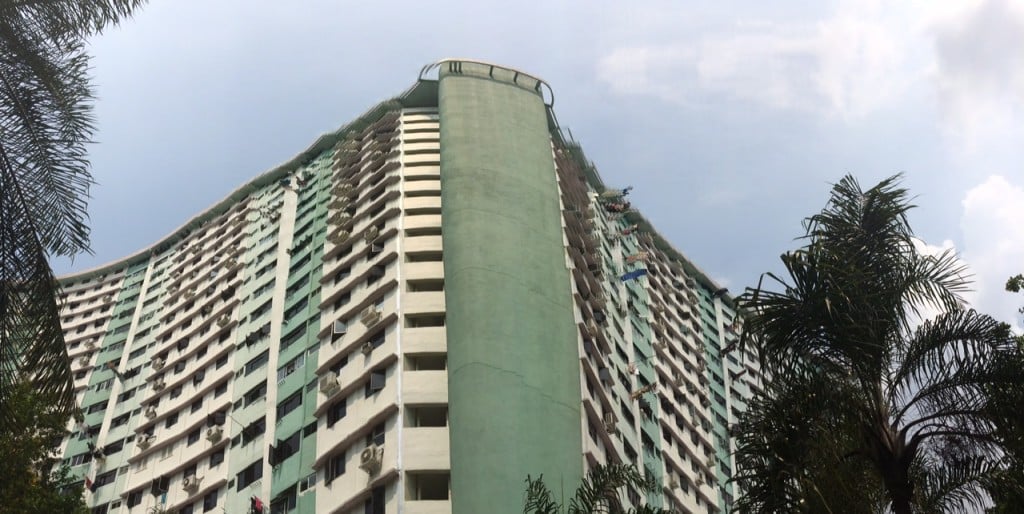 Following the proposal of the "New Town" project under the Singapore Improvement Trust (SIT) programme in the 1950s, Queenstown was envisioned to become the first of many residential areas that would provide Singaporeans with affordable public housing, as opposed to attap huts and livestock farms located within the once-swampy vicinity.
The "Butterfly Block" (or the more mundane-sounding Block 168A), was among these pioneer housing projects and it featured a unique, curved design – one that detracted from the spartan look of its brethren. Present-day urban housing owe their aesthetics to this granddaddy of Singapore flats thanks to its breaking of the standardised design mould.
In the same manner, present-day Built-To-Order (BTO) projects within the Dawson estate aim to transform the Queenstown area through the creation of vibrant living spaces that are unlike any other in Singapore.
Completed earlier this year, both Skyville@Dawson and SkyTerrace@Dawson contain architectural components that are unique to new-generation housing estates. Relating to the theme of clean-and-green living seen in recent Housing Development Board (HDB) projects, features such as skybridges and high-rise gardens are the norm rather than the exception for both projects. Further enhancing the environmental-friendliness of the estates, would be the inclusion of a rooftop solar panel system as well as a rainwater harvesting-cum-filtering system in their structural designs.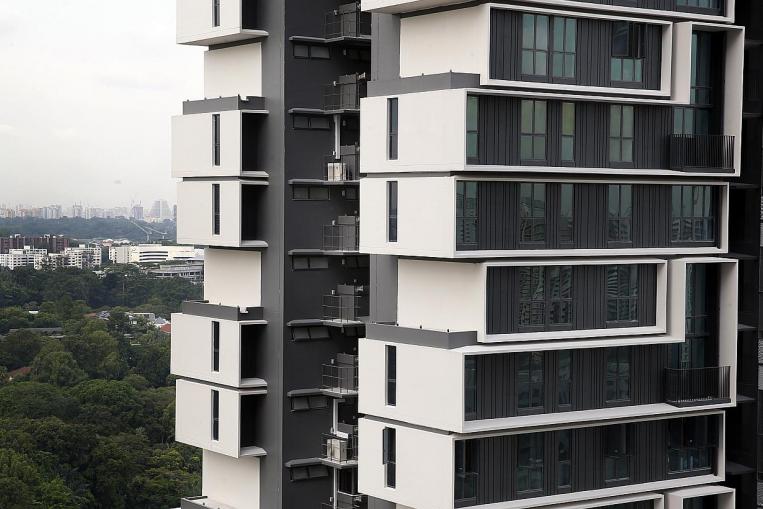 Apart from setting a new standard for high-rise living in Singapore, developmental plans for the Dawson area also aim to create more convenience for residents through bolstering the number of neighbourhood amenities. These efforts primarily comprise of a diverse mix of commercial projects, which include the creation of over 30 shops, four eateries, a supermarket and a hawker center.
With the planned completion of all Dawson construction projects by 2020, one can reasonably expect this makeover to transform Queenstown into a bustling town once more.
Alexandra Hospital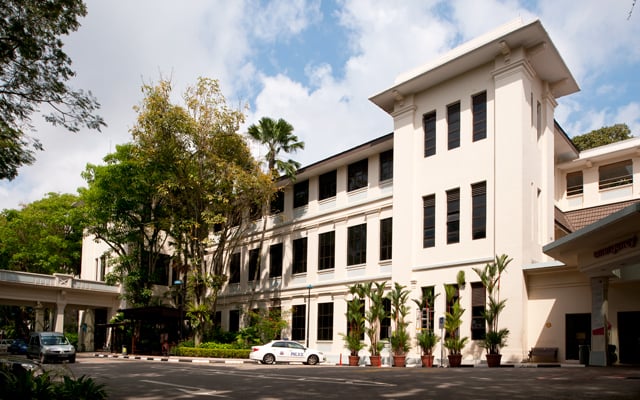 As another Queenstown building rooted in Singapore's history, Alexandra Hospital has withstood the passing of numerous key events and national milestones. Built in 1938, the hospital serves as a reminder of tumultuous times during World War II. While designated as a military base for the British defense force in 1942, the hospital became the site of a tragic massacre when Japanese troops stormed in—killing over 350 staff and colonial soldiers.
Fast-forwarding to the 70s, Alexandra Hospital became a stalwart in regional healthcare due to its reputation of having one of the widest ranges of medical specialisations in South-East Asia. Among these achievements is the accomplishment of the first limb reattachment surgery in the region, which attests to the pioneering spirit and skill of early Singaporean doctors.
To-date, the near century-old architecture of Alexandra Hospital remains at its original location and will continue providing Queenstown residents with specialist services in the first quarter of 2016, following the end of initial renovation and upgrading works.
Future patients are also assured to experience a comparable level of professional service with the hospital's reopening. A different team from Sengkang Health – which is itself a part of SingHealth, the nation's largest public healthcare cluster, will staff the newly renovated facilities.
Wessex Estate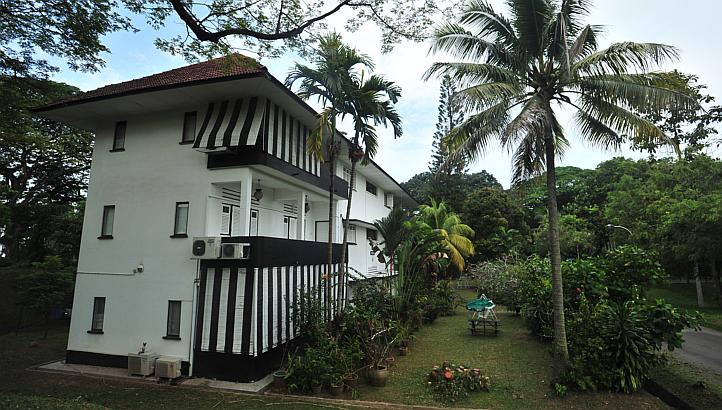 Located along its namesake road, Wessex Estate comprises a dozen colonial-era bungalows, all painted in a distinct black-and-white color scheme. Serving as residences for non-commissioned British officers in the 1940s, the bungalows were subsequently vacated after the withdrawal of colonial troops from Singapore.
Presently, the estate plays host to a community of local artists and galleries, following a Jurong Town Corporation (JTC) initiative, which converted a number of bungalow interiors into studio spaces. Art fairs, courses and exhibitions are regularly held by resident painters and craftsmen, effectively transforming the scenic estate into a bona fide cultural enclave. Visitors are also able to get up close and personal with the professionals during the annual ArtWalk@Wessex, which showcases a wide spectrum of exquisite works, ranging from acrylic paintings to intricate pottery pieces.
Art lovers in the area also have the opportunity to enjoy a cuppa or whet their appetites at Colbar, a refurbished British military canteen that serves a mix of Western and Asian cuisine. Popular food items on Colbar's menu are its Chicken Cutlet (comes with a sinful side of baked beans, sunny side-ups and bacon rashers), along with their spicy Chicken Curry Rice.
Queensway Shopping Centre
While lacking the legacy of other buildings in Queenstown, Queensway Shopping Centre has proven itself to be the go-to-place for sporting apparel and equipment, since its inception in 1976. Situated in close proximity of Alexandra Hospital, the mall houses approximately 150 retailers who carry a broad selection of branded products – varying from limited edition Reebok Pumps to Yonex badminton racquets.
Apart from being regarded as a hub for affordable gear, Queensway Shopping Centre also has a reputation for being a major provider of printing and photocopying services. Be it day-to-day document reproduction or the printing of custom-designed jerseys, vendors are able to attract students and working adults with ease due to their competitive prices and fast service.
Other goods and services that are also available at Queensway Shopping Centre include clothing alteration, eyewear, and designer fashion goods, such as bags and dresses. Dedicated toiletries shops can also be found in the mall, offering branded perfumes, soaps and make-up products at a low cost.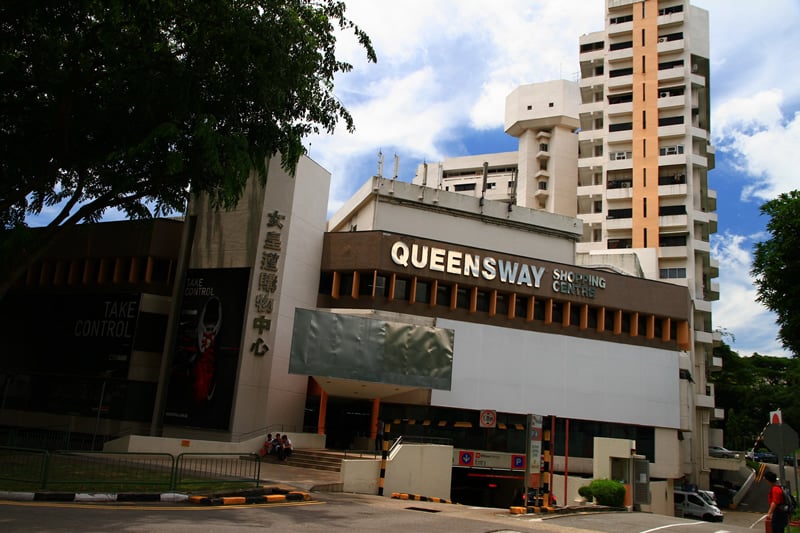 Park Hotel Alexandra
The recently launched 443-room Park Hotel Alexandra hotel houses a retail mall that offers many local delights, fine dining options and shopping.
Ultimately, with a series of upgrading works and preservation efforts taking place in the vicinity, Queenstown is definitely not an aging district which remains trapped in the past – but one that will continue to grow and change throughout the years to come.
If you found this article useful, 99.co recommends Ulu Pandan: 4 key benefits why you should consider living there and East Region of Singapore: the best neighbourhoods for you.
Find the home of your dreams today at Singapore's largest property portal 99.co!