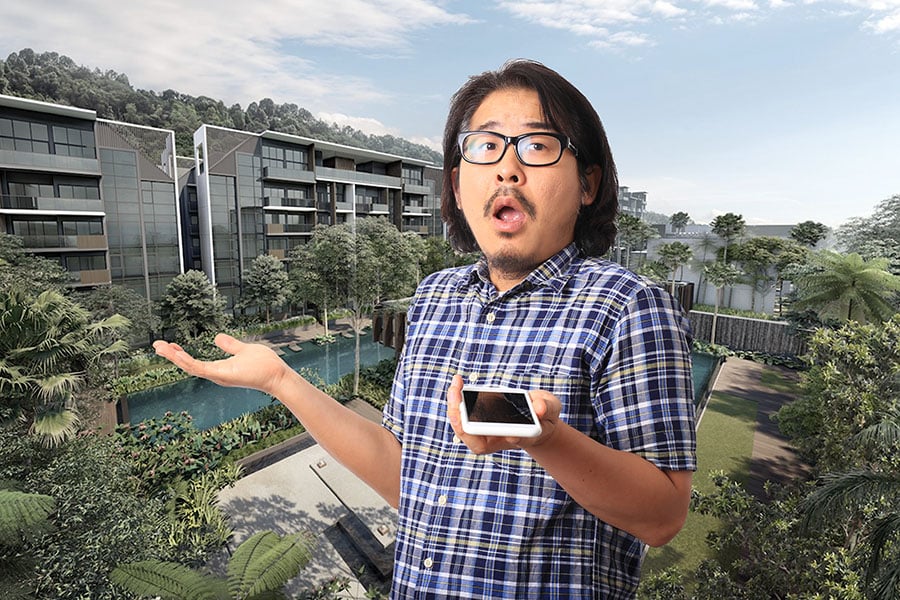 The property market slows down right after cooling measures, and one reason is the number of people adopting a "wait and see" approach. When it comes to buying property, many of them are trying to time the market: wait for property prices to bottom out, and then buy when the houses are cheap. But there are some inherent problems with trying to do this right:
"Wait and see" when buying property is the equivalent of putting on a robe, and pretending you're a prophet
There was a lot of "wait and see" in December 2011, when the Additional Buyers Stamp Duty (ABSD) was first imposed. People thought that prices would surely go down, and more than one analyst said we'd end up losing foreign investors and scrabbling for sweet potatoes to feed our starving children.
But the last property price peak was in fact 2013 – by then it had risen almost 60% from 2009. Many of those who delayed their purchases in 2011, expecting prices to drop, ended up actually paying more.
In June 2013, when the Total Debt Servicing Ratio (TDSR) was introduced, it was predicted that prices would fall, and this time the doomsayers were right. But when exactly would the market bottom out?
As early as November 2014, some analysts started to say the market had bottomed out and prices were going to rise again. But the prices continued to fall, and in 2015 it was still projected to be a bad time to buy — those who bought in 2014 paid more than those who bought in 2015.
But does that mean those who bought in 2015 fared better? No, because prices continued to fall well into 2016.
At this point, you can perhaps understand one of the problems with "wait and see". While it's theoretically sound to wait for the market to hit bottom before buying, that's easier said than done. You never really know what that bottom is (analysts can make educated guesses, but that's about it).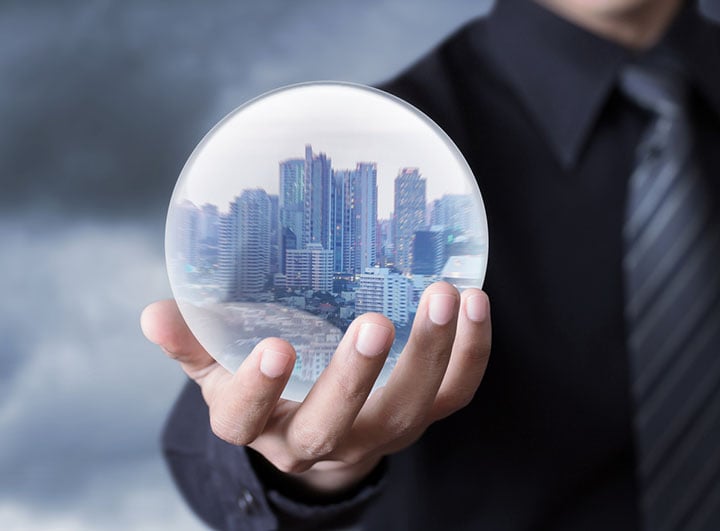 There's a saying given to many new investors: don't catch a falling knife. You have to wait for the knife to hit the floor first, before you can safely pick it up. If you pick up the knife before it hits the ground, you're going to cut yourself.
And that's a good analogy for those who bought properties at some point between 2013 and 2016, each one thinking they were the one who'd buy at the lowest prices. But as you can see, a lot of them were wrong, and saw prices keep falling despite their belief prices had bottomed out.
Simply put, it's a bit of a gamble to try and "wait and see" for the best price. The difference is that, when you gamble, you at least have a clear idea on the size of your bet. You can't predict how low, or how high exactly, the property market can jump.
When buying property, try to put your needs, priorities and budget first ahead of looking into the crystal ball. Try telling your pregnant wife to wait a few more months before buying a property because you're a prophet — you're clearly asking for trouble. The same goes for selling property, too; the truth is there's no best time to sell.
The Singapore government is very interventionist and dynamic, when it comes to residential property
Our Minister for National Development, Lawrence Wong, couldn't have put it better. Just this week, he said that "the Government cannot, and will not, take a hands-off attitude to the property cycle. So there should not be any surprise when we intervene."
In one sentence, it's now irrefutable that property buyers and sellers in Singapore can't rely on "natural" free market forces to govern property prices; you need to consider that Singapore's government can — and very often is willing — to change the direction of the market.
We'd remind you that many of the cooling measures, such as the ones on 5th July 2018, took effect immediately, taking everyone by surprise.
At the time, the property market was near its highest point in four years. Those who bought in 2017, before the en-bloc fever started, were probably congratulating themselves on buying before prices started to rise again. But with new cooling measures in place, property prices have again started to creep downward; and there's no telling if it will fall even lower, and they caught a falling knife anyway (see point 1).
It's hard enough to try and predict the property market movements, without also having to second-guess the government. But if you must, what Minister Wong said next might be helpful (and disappointing to speculators of Singapore property):
"Our aim is not to bring prices down. Our aim is to steady the property cycle … and have a sustained property market where prices move broadly in line with income growth or fundamentals."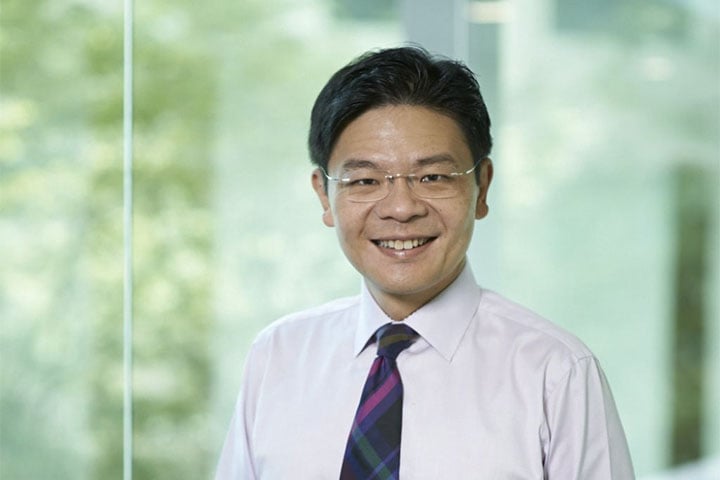 Interest rates are going up
We don't know for sure if property prices will continue to trend down, but we do know one thing with greater certainty: interest rates are likely to keep going up.
In 2014, 3-month SIBOR rates* were at around 0.406. But as of today, the rate is 1.76, more than four times higher in the span of just around four years. This is because the unusually low interest rates back then were a result of the 2008 Global Financial Crisis. Since then, home loan rates in Singapore have been abnormally low for almost a decade, leaving little room to go but up in the coming years.
During and right after the crisis, it was easy to get home loan interest rates of around 1.4%. As of 2018, rates of around 1.8% have become more common. The historical average in Singapore, if you look before the financial crisis, is somewhere between 3 to 4% per annum.
As the US recovers from the last crisis, its central bank will gradually raise interest rates, and local rates will rise in tandem.
So the longer you wait to buy a house, the more likely it is that you'll be paying a higher interest rate from the outset. This is the most straightforward reason why may not be the best idea to "wait and see" for too long before making the property purchase you've long been intending to.
*The Singapore Interbank Offered Rate (SIBOR) is used to determine mortgage interest rates for many bank home loans, and reflects on the general interest rate for borrowing from local banks
The lesson for property buyers? If you miss the bottom when it comes, you can end up spending even more than if you just buy now
When the big property upswing comes, each one tends to be bigger than the last. And you'll be surprised just how quickly prices can rise across the board, when that upswing comes around.
Bear in mind that, when property prices rose again in the April to June quarter, they were already close to the last peak in 2013. In fact, they were expected to return to 2013 peak prices in as little as one to two quarters, had it not been for the new cooling measures.  
Given that prices were down more than 11% between the last peak in 2013 and 2016, this means we actually saw a spike of close to 10% in the span of less than a year. In the space of a few months, almost four years of property price declines were undone.
And if you look at property prices in Singapore over the decades, this is what you'll see:
The upswings are bigger, and more sustained, than the short periods of decline. So to repeat our point: if you decide to "wait and see", but you wait even a little bit too long, you could end up buying at an even higher price than the present.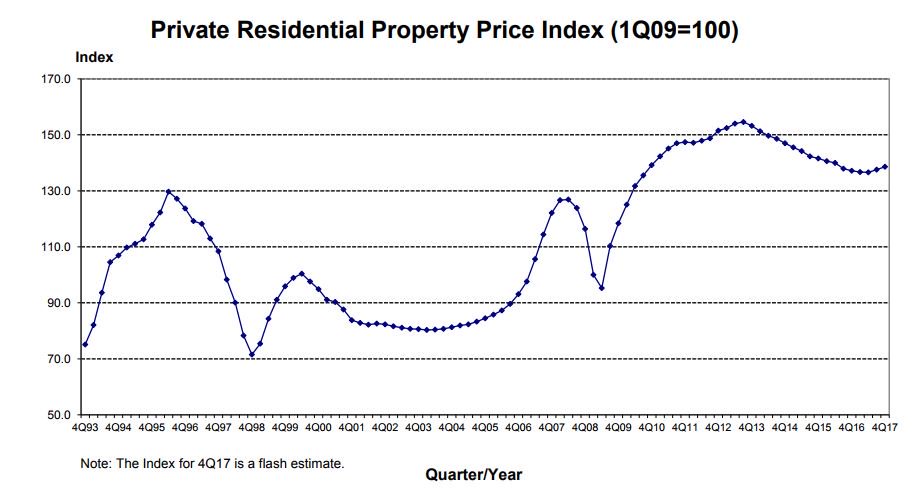 So, rather than worry about whether the overall market has bottomed out, homebuyers should pay attention to whether a specific property is a good buy.
Don't worry too much about the general state of the market. Instead, pay attention to the prices of specific properties. You can find a house that's cheap even when prices are at their peak, and you can end up buying a house that's too expensive even when the market is down.
Focus on the prices of units relative to their neighbours (a free way to do that is with the 99.co property portal.) If you see that a particular unit is cheaper, but has the same location and overall amenities, there's a good chance you're looking at a value buy. In this case, you may want to make your move quickly, rather than keep waiting.
Lastly, remember that, because each property is so different, it's not uncommon for homes to buck market trends, whatever they might be at any particular time.
Is a "wait and see" approach to buying property bad or good? Voice your thoughts in our comments section or on our Facebook community page.
If you found this article helpful, 99.co recommends 4 reasons why home buyers in Singapore shouldn't think like property investors and New Launch vs. Resale Condos: Which is a Better Investment Property?
Looking for a property? Find the home of your dreams today on Singapore's largest property portal 99.co!
About Ryan Ong
Looking to sell your property?
Whether your HDB apartment is reaching the end of its Minimum Occupation Period (MOP) or your condo has crossed its Seller Stamp Duty (SSD) window, it is always good to know how much you can potentially gain if you were to list and sell your property. Not only that, you'll also need to know whether your gains would allow you to right-size to the dream home in the neighbourhood you and your family have been eyeing.
One easy way is to send us a request for a credible and trusted property consultant to reach out to you.
Alternatively, you can jump onto 99.co's Property Value Tool to get an estimate for free.
If you're looking for your dream home, be it as a first-time or seasoned homebuyer or seller – say, to upgrade or right-size – you will find it on Singapore's fastest-growing property portal 99.co.
Meanwhile, if you have an interesting property-related story to share with us, drop us a message here — and we'll review it and get back to you.
Join our social media communities!
Facebook | Instagram | TikTok | Telegram | YouTube | Twitter