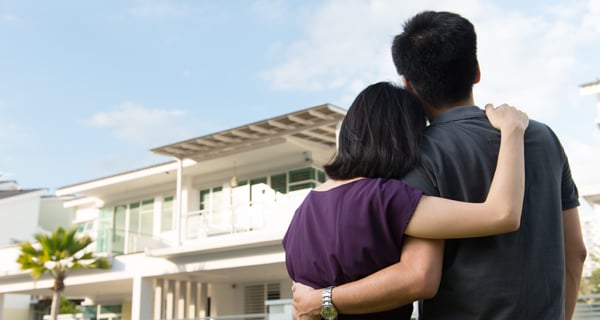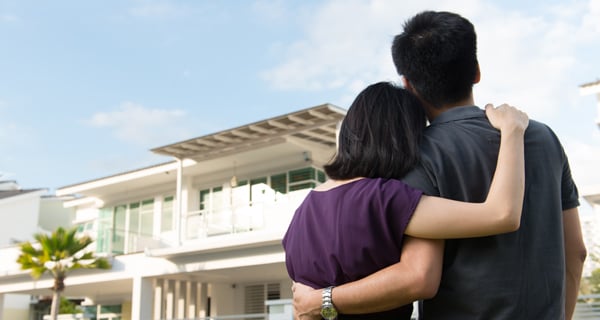 (Credits)
We doubt anyone buys a house recklessly, given that mortgage payments lasts most of our lives. We all know to go in like a cop-on-edge in an action movie, and demand some answers. The problem is, what questions are we supposed to even ask? For the new kid on the block in the property scene, here's our recommended list of Should Ask Questions (SAQs) home buyers need to press the seller's agent or seller on:
What have been the prices of the properties in the same area, over time?
A common mistake among home buyers (especially those entering the market for the first time) is lack of research. We're not just talking about looking up the lowest price on a comparison website (although you should totally do that on 99.co, it's free to use).
You should look at the historical transactions for surrounding properties, over the past five years. It's not enough to just see that your property's price range is "about right" by comparison – you want to see if values are rising or falling across the neighbourhood.
This should weigh into your decision, when picking between two or more homes. A property might be well-priced now but in the long run, it might not appreciate as well as the other alternatives on your list.
What are URA's plans for the immediate area?
The Urban Redevelopment Authority (URA) has a master plan, which is updated regularly. This is where home buyers learn about the malls, senior citizen's homes, nature parks, etc. slated to make an appearance in the area.
You'll also get a heads-up on where new transport options, like train stations or bus interchanges, will be located.
While most salespeople go on and on about upcoming amenities, they seldom discuss the drawbacks. Home buyers need to give some thought to the downsides in the master plan. For example, what happens if you have a giant neighbourhood mall next to your condo? It has the potential to cause road congestions, and raise the noise level (especially on weekends).
Also, note that future construction may affect the view from your home. There may come a day when the scenery is replaced by the back of another block of flats, or said shopping mall.
How long has the property been on the market?
Are you buying private property? Then the developers face two important taxes you should know about: these are the Additional Buyers Stamp Duty (ABSD) for developers, and the additional Qualifying Certificate (QC) for foreign developers.
These require developers to complete and sell all units within a given time (five years for the ABSD, seven years for the QC). If they don't, they'll face a hefty tax based on the land price.
When a property is nearing its ABSD or QC deadline, and is close to being sold out*, there's a chance the price will plummet further. No developer wants to pay a massive tax, for the sake of having a few outstanding units, so you may see some big discounts.
If the deadline is close, you may want to risk waiting longer, to see if a discount emerges. Of course, there's also a chance someone may snap it up before you.
*Properties that are too far from being sold out are seldom discounted. That's because, if the developer still has 70 or 80 per cent of a development left unsold, they're unlikely to meet deadlines even if they slash prices. They won't double their losses by also offering a discount.
If the property is under-development, what happens if there's a delay?
You may get a discount for buying under-development, because you're buying blind. But if you choose to risk that, don't forget to ask: what happens if there's a delay?
What if you must wait another six months, or even another year, for the property to be complete? That could feel like a very long time, if you need to rent while waiting (thus losing money), or live with in-laws (thus losing sanity).
Part of this means asking who the developer is, and Googling to check on their performance. If it's an obscure developer, or one with a reputation for being slow, then brace for the possibility of a late Temporary Occupancy Permit (TOP).
In some cases, however, developers will offer reassurances, or significant freebies if they can't get things done on time (e.g. huge furnishings vouchers).
What is the temperature like at different times of day?
Ask about where the sun comes in, based on the unit's facing. If the property is facing West or North-West, that's a red flag – these are ones that catch the full heat of the sun. By 1pm, simply looking at the window can feel like you stuck your face to heated frying pan.
Alternatively, some home buyers might not care (e.g. you love the heat, you are never home at that time). This could mean you should look for such a facing, and a discount to go with it.
How high are the monthly maintenance / management fees?
This is an often-overlooked detail, when it comes to the price. Remember that management fees vary based on your share value: a larger unit can saddle you with steeper monthly (or in some cases quarterly) payments.
Factor this cost into the overall price of the house, when working out affordability. For example, if the mortgage repayment already takes up 60 per cent of your monthly income (the maximum possible, under the Total Debt Servicing Ratio), are you still comfortable paying $400 a month because the condo has a concierge service? Or is a "smart" condo?
Remember these fees add to a substantial figure, over periods such as 10 or 15 years.
What are the actual eateries and retailers nearby?
Depending on how rich you are, Din Tai Fung may or may not be an eatery. Some of you would go there regularly, whereas the rest of us need to make layaways for two years to buy six of their xiao long pau.
Remember, just because there are amenities nearby, that doesn't mean they're amenities to you. A $125 per head French restaurant, across the road, is an "amenity" on paper.
The same goes for retailers. There may be a mall right next door; but it's pointless if it's the kind of mall with no supermarket, and which sells things you'd buy once a year.
It's best to take a walk around the area, and "score" the amenities between 1 to 5. Do this for each house you're considering.
If you're interested in to read more of such articles, check out our previous pieces on things Singaporeans think affect property values (which probably don't) and what kind of homeowner you'll be (according to your Myers Briggs' personality).