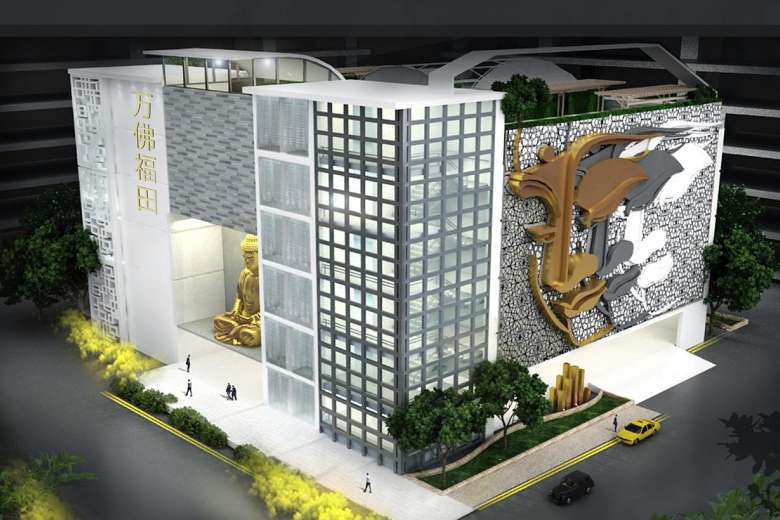 Sometimes, Singaporeans have funny ideas when it comes to property value. Just ask around – you'll find at least two or three people who will explain how the neighbour's German Shepherd caused their property price to fall. Here are a couple of gems:
    

We think columbariums can lower property value
Back in December 2014, the residents of the HDB BTO project Fernvale Lea objected to the building of a columbarium near their development with a petition. Some even went to the extent of asking HDB for a refund. After the government intervened, the columbarium project was… ahem… killed, but many residents are still disturbed by the temple that'll instead be built there.
Now there are a number of reasons for the initial uproar, but the most noteworthy was the worry regarding the smoke from cremated bodies. Little did these residents know that the place where bodies are burned is called a crematorium, not a columbarium.
As for the remains of the dead being nearby, here's two things you should know: First, you probably have neighbours who keep an urn with the ashes of their loved ones at home. You see, columbarium niches are crazy expensive in Singapore. Government-run columbaria charge between $500 to $900 per niche, with a $250 charge for choosing a different space than what's allocated. Private columbaria can charge up to $30,000.
So, odds are that there's someone living near you who's keeping that urn in the house, while they save up for a columbarium niche space for their departed. Some of them may even decide to hold on to it indefinitely. If you take that perspective, you'll realise there shouldn't be uncomfortable about having a columbarium next to you — there are dead people everywhere.
Second, let's not forget Bishan used to be a giant cemetery. It was, on top of that, the site of a massive, gore-drenched battle in World War II. The impact on property prices? Almost zilch; Bishan is posting remarkable HDB resale transaction figures. Bidadari, a neighbourhood receiving plenty of hype and poised to be the next Bishan, was a cemetery as recently as a decade ago.
We think nursing homes can lower property value
Speaking of Bishan, the residents of Bishan East protested the opening of a nursing home in the neighbourhood back in 2012. This was on the basis that it would "block their air flow". A reason that, if seriously applied, would require each HDB block to stand amidst vast stretches of open ground, like some medieval castle.
In the same year, residents in Toh Yi expressed unhappiness, at the idea of studio apartments for the elderly being constructed nearby.
In 2013, the same thing happened in Yew Tee. Residents complained that the nursing home would cause traffic congestion in the area, and block their view. It's an argument that would have been strangely absent if the new building was to be a shopping mall or another block of flats.
Well, at least their reason isn't something offensive, like claiming old people would be groaning into their homes.
"…the old folk will be groaning right into my home" – 41 year old resident Bernard Lau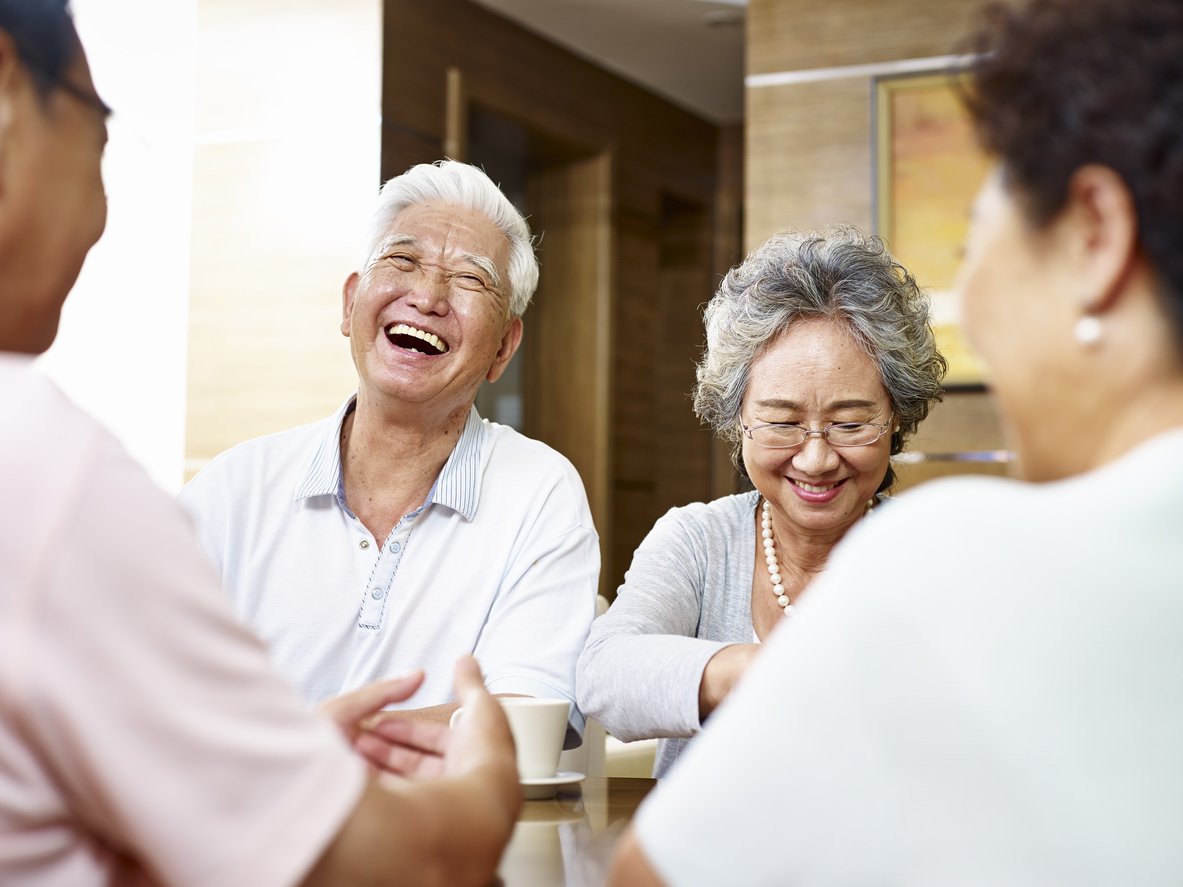 Well, like it or not, we can tell you why it won't affect your property value: By 2030, it's planned that every neighbourhood will have a community for its elderly. It may not be called a nursing home because of the bizarre aversion some residents have towards it, but that's pretty much what it is. And with it being in every community, all things are now equal.
If you think living next to the elderly is somehow inconvenient, by the way, you clearly haven't lived in a student dormitory. Uncle Teo and Auntie Quek aren't the ones hosting the 3am dubstep parties, that's for sure.
We think foreign worker dormitories can lower property value
Back in October 2008, the residents of the — predominantly upper-middle class — area of Serangoon Gardens protested the presence of a foreign worker dormitory. The main concerns were safety: some residents complained that their maid, daughter, poodle, etc. would feel unsafe walking near foreign workers. You know, the ones who are less likely to commit crimes than local Singaporeans.
This isn't to say residents are prejudiced against all foreigners. Notice there isn't much discomfort in, say, Holland Village, an neighbourhood and lifestyle enclave popular with expatriates.
In the end, the government responded to concerns by residents in Serangoon Gardens by lowering the capacity of foreign workers in the planned dormitory, from 1,000 to 600. Oh no, the property values!
Fine, let's look at the prices of landed properties in Serangoon Gardens properties between 2008 to the present: thanks to the presence of foreign workers, it has gone from an average per square foot (psf) price of $596 to…uhh, $1,167 — an increase of 95.8% in a ten-year period.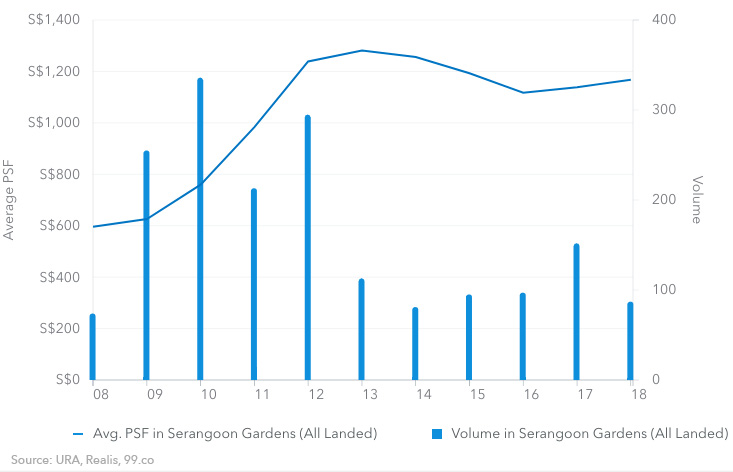 Taking a look at properties in Serangoon Gardens that are within 500 metres of the dormitory, there were 192 transactions showing that the average psf price has gone up by 88.1% ($687 to $1,293) over the past ten years. Now, considering that the average psf price gain for landed properties for the whole of Singapore is 90.8% in the past ten years, the belief that nearby foreign worker dormitories cause property values to fall is misguided at best, and malicious at worst.
Do you think these buildings really affect property value? Voice your thoughts in the comments section or on our Facebook community page.
If you found this article interesting, 99.co recommends Does a VIP neighbour really affect property values and How to enhance your home to increase property value
Find the home of your dreams today at Singapore's largest property portal 99.co!