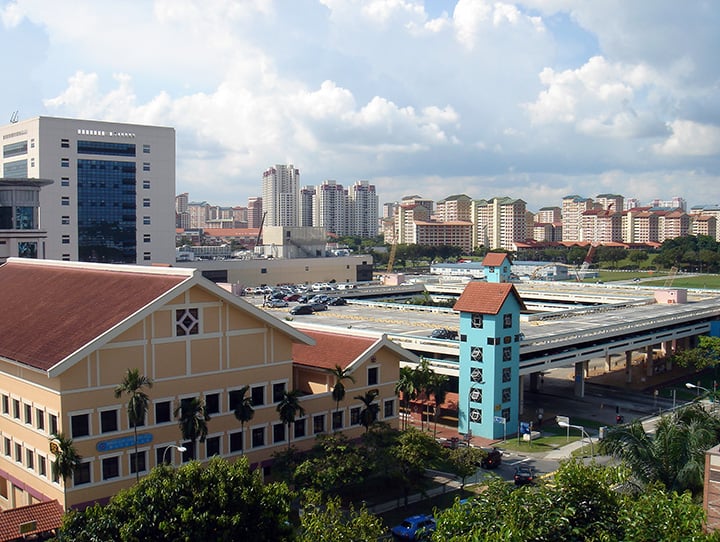 While overall HDB resale prices in Singapore has overseen a lacklustre performance in the past five years, there've been a handful of HDB towns that shone. One of them is Bishan new town, which was built in the 1980s and includes flats in the neighbourhoods of Sin Ming and Shunfu. Zooming in on flats built in 1980 or thereafter, we see that the cumulative growth in average Bishan HDB resale price — over the past five years — was 14.27%, compared to 3.44% across the whole of Singapore.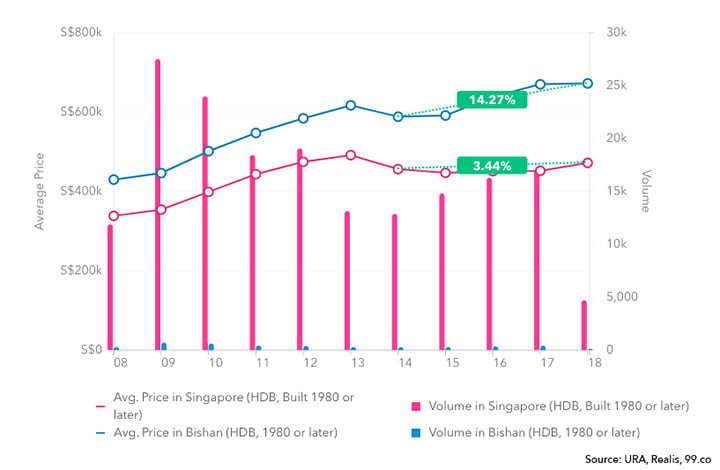 The above chart suggests that there's clearly a healthy demand for HDB resale flats in Bishan. Why do Bishan HDB resale flats appear to be more sought after by buyers? Here's our take: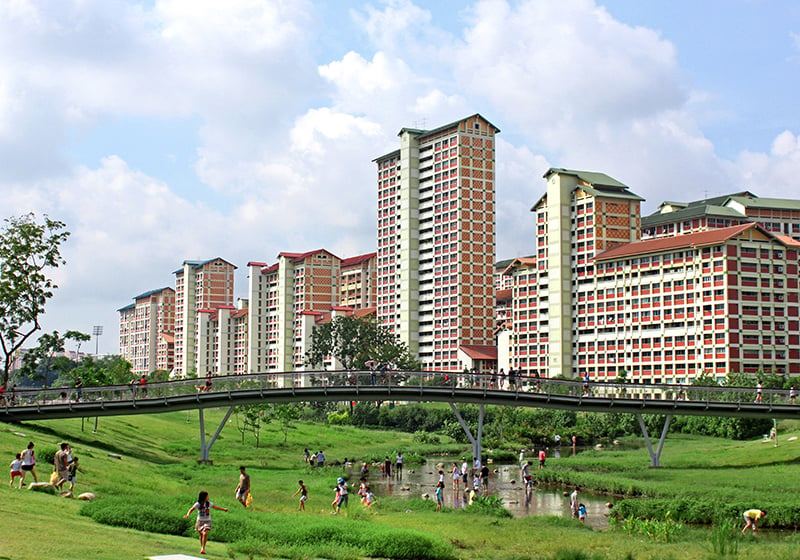 1. The rejuvenation of Bishan-Ang Mo Kio Park
Earlier, we wrote an article based on the local study finding that HDB homes near parks can fetch up to 3% more in resale value. And the award-winning Bishan-Ang Mo Kio Park counts as one of the most impressive parks in Singapore. Spanning an area of 62 hectares (that's more than 100 football fields), it's one of the largest urban parks in the country, but it didn't use to be as popular as it is today.
Before a massive rejuvenation project in 2012, an uninspiring concrete canal ran the length of the park, and there just wasn't enough trees. The government spent $76 million to turn the canal into a 3km zero-concrete, meandering river that twists and turns like a natural river would. On the gently sloping river banks, various varieties of wildflowers complete the scenery! The rest of the park has also been spruced up, with more trees, resting spots, and amenities such as F&B outlets.
Today, Ang Mo Kio-Bishan Park is a hotspot for picnicking families, dating couples and avid Instagrammers alike. Families with young children tend to make a beeline for the fun-filled Water and Adventure Playgrounds; there's even an all-access play facility for children with special needs — all within the park.
2. Expansion of Sin Ming as a business/light industrial hub
It's all been happening under the radar, but Sin Ming has quietly transformed into something of a business hub. The heartbeat of the hub is Midview City, a light industrial/commercial facility completed in 2010 and now the headquarters of startup-turned-giants Grab (the ride-hailing company). Commercial investors who bought into Midview City are also laughing their way to the bank, with current average per square foot (psf) price having more than doubled from its launch price of around $200 psf.
Midview City has also diversified the area's industry. The Sin Ming neighbourhood has long been home to a high concentration of automotive-related companies, including the Vicom and STA vehicle inspection centres, the Independent Damage Assessment Centre (IDAC), as well as hundreds of automotive businesses (e.g. workshops) at the recently-built Sin Ming Autocity. You can argue that Bishan is a great place for residents who drive and take pride in their car's upkeep! (Located close to the Citycab and Comfort service centres also mean that Bishan residents face no shortage of taxis.)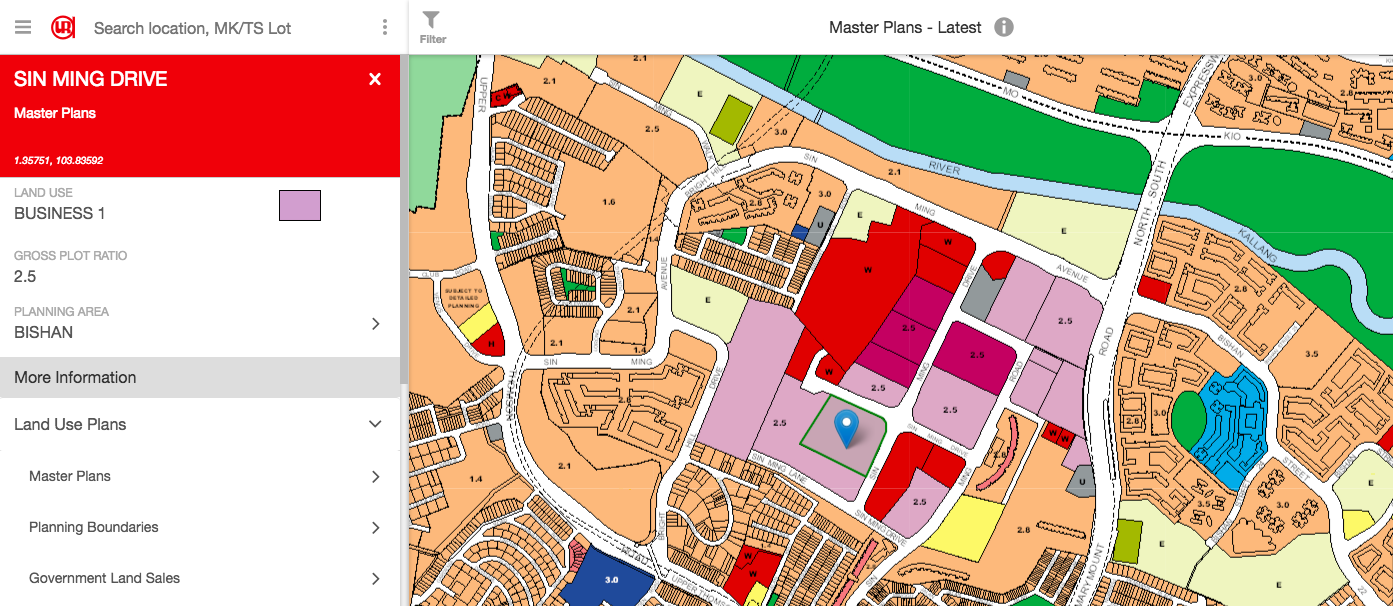 And that's not all there is to Sin Ming. Recently, the Urban Redevelopment Authority (URA) has been working on developing new spaces for industrial and business within Sin Ming, with the areas previously occupied by low-rise industrial buildings to make way for developments similar to Midview City and Sin Ming Autocity in time to come. This may well lead to an increase in jobs and greater demand for Bishan HDB resale flats — both for sale and rent. For the latter, homeowners might find it easier to rent out their unit/room.
3. Good schools abound
Yes, the government keeps telling us that all schools are good schools… but no one's really buying it, are they? If you're dead-set on getting your children into a prestigious school, there's no lack of options within Bishan. There's Ai Tong School (Primary), Catholic High School (Primary and Secondary) and Raffles Institution (Secondary). For primary schools, you can find and buy a property within 1km of the school with the help of 99.co's 'Search by schools' feature. Doing so may increase your chances of getting your child in the school of your choice by proximity!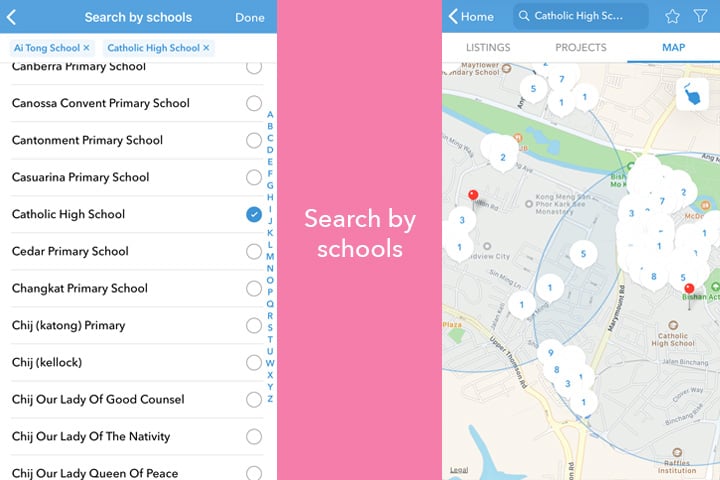 That's not all there is to schools in Bishan. Eunoia Junior College will also move to the estate at the end of 2019 when its permanent campus is completed. Besides, there's the MOE Language Centre for secondary school students qualified to pick up a third language, and the Circle Line gives residents access to the National University of Singapore in under 30 minutes. Quite clearly, Bishan's reputation is synonymous with educational excellence and will stay that way.
4. MRT connectivity
Served by the North-South Line and Circle Line with Bishan MRT as an interchange station, most Bishan HDB resale flats have a high degree of connectivity to the CBD and rest of Singapore. Meanwhile, residents living in or near the neighbourhood of Shunfu have Marymount MRT station at their doorstep.
A 2016 National University of Singapore (NUS) study showed that the opening of a new urban rail line can boost the value of non-landed private homes located within 600 metres of the MRT stations by 6.3%. Such a boost could also apply to HDB resale flats (e.g. the Downtown Line appreciably increased average psf price of flats in Bedok Reservoir).
Aside from the current MRT stations, the Bright Hill station on the Thomson-East Coast Line is also slated to open in 2020. When opened, Sin Ming residents will relish the shorter commuting times to Orchard (seven stops, about 15 minutes) and the CBD (11-13 stations, 25-30 minutes). We also found that, in line with the NUS study finding that prices of property near stations won't increase until after the station is in operation, the average psf prices of HDB resale flats in Sin Ming hasn't seemed to price in the improved connectivity in two year's time (as the chart below shows).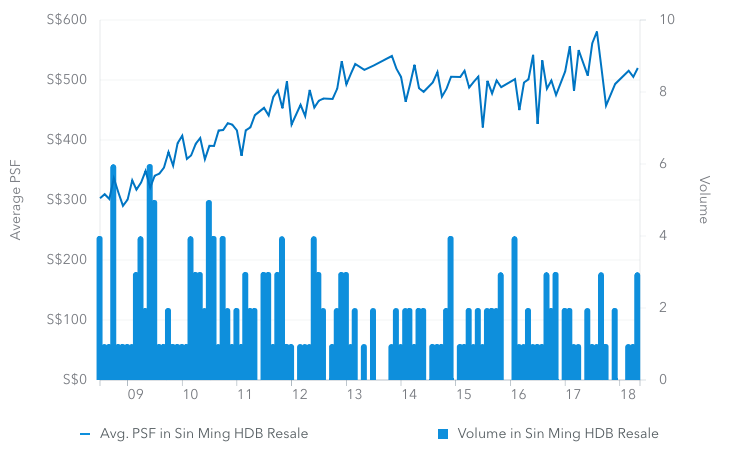 The case for buying a Bishan HDB resale flat
Resale flats in Bishan do not come cheap. However, if you have the money to buy an alternative (e.g. a Executive Condominium further afield) versus a Bishan HDB resale flat, it all comes down to how much you value Bishan's location and the attributes listed in this article.
The Bishan HDB resale case study also goes to show that, if you buy or own resale flat that's located near a combination of the above types of amenities, then there's a good possibility that your resale flat will at least hold its value over the short to medium term, especially if its tenure has 70 or more years remaining. Should preserving the value of your HDB resale flat be a key consideration, property buyers would do well to take note of what makes Bishan tick.
Voice your thoughts in the comments section or on our Facebook community page.
If you found this article helpful, 99.co recommends 9 biggest time-wasters when buying a resale flat and 99.co guides: Everything to know about paying for a resale flat
Looking for a property? Find your dream home on Singapore's largest property portal 99.co!