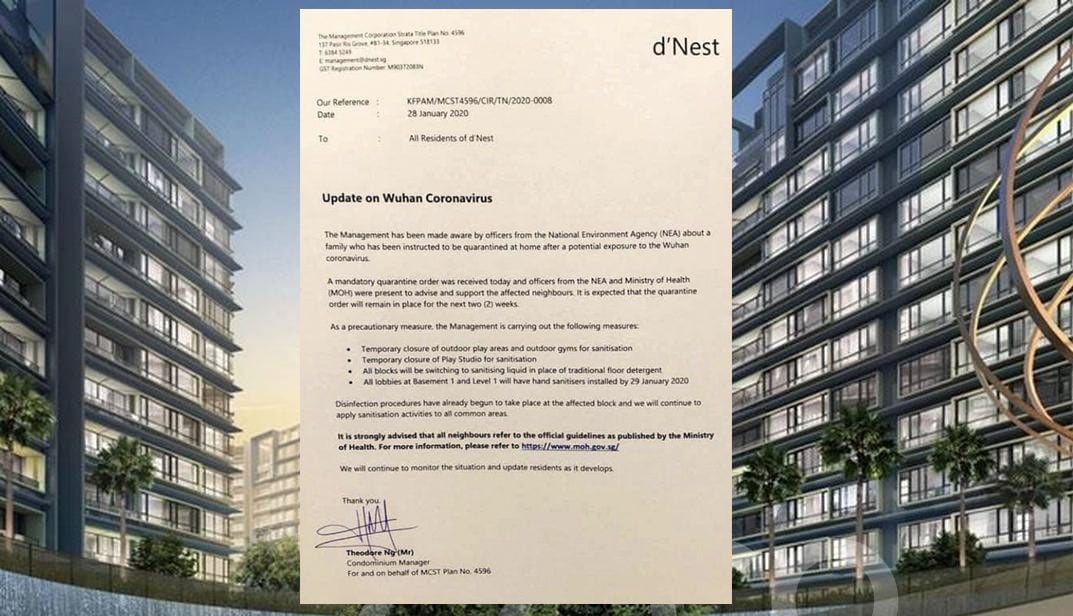 We received this picuture  from one of our readers today, which appears to be a letter from the management of D'nest, which in case you're wondering, is the Pasir Ris Grove condo everyone has been bitching about in the news recently. This is of course, the home the 6th victim of the Wuhan Virus saga – a 56-year-old male who arrived from Wuhan on Jan 19 and subsequently developed a cough on Jan 25.
This is what the letter looks like: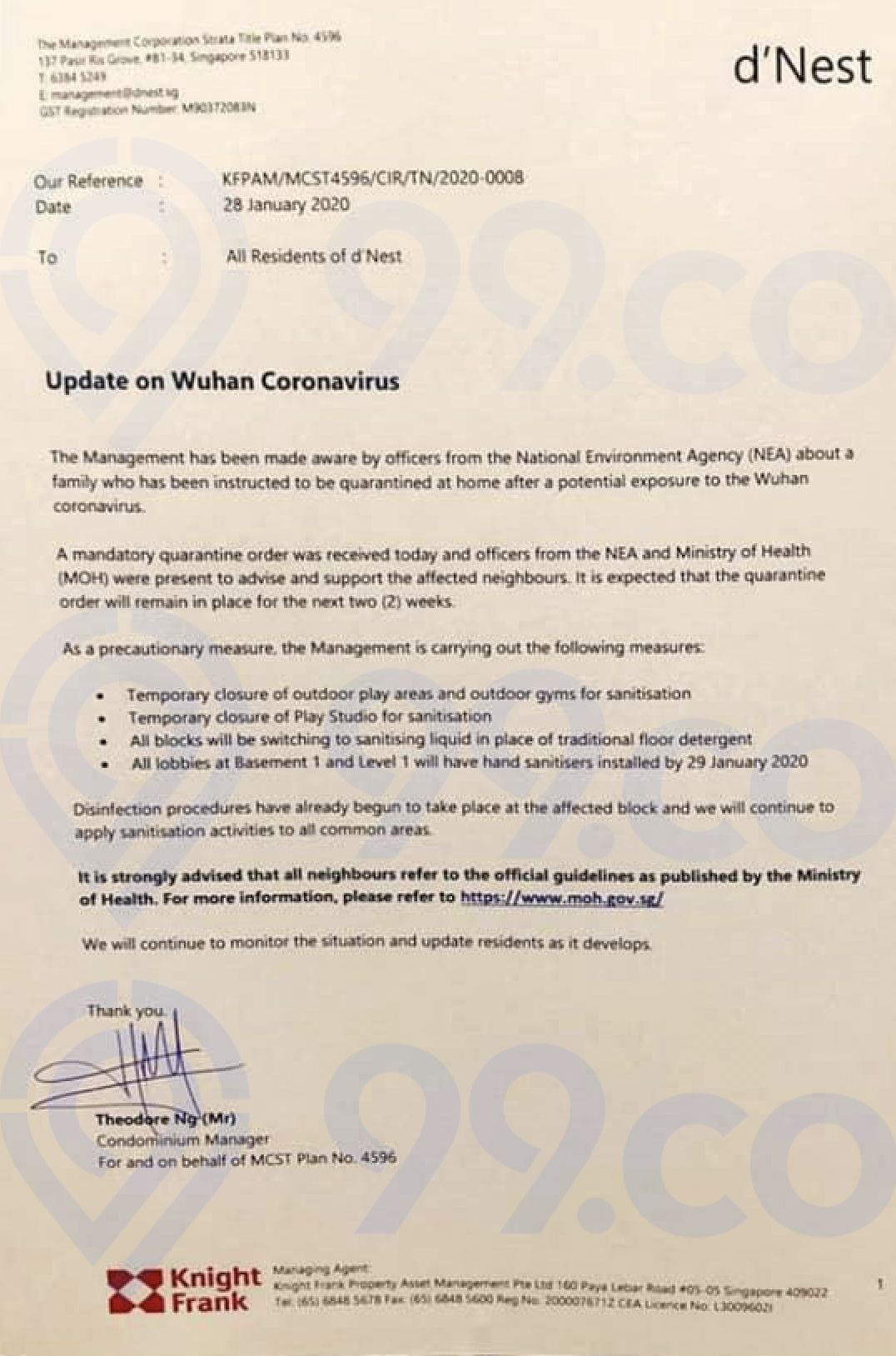 In case you can't read the text, it goes like this:
The management has been made aware by officers from the National Environment Agency (NEA) about a family who has been instructed to be quarantined at home after a potential exposure to the Wuhan coronavirus.

A mandatory quarantine order was received today and officers from the NEA and Ministry of Health (MOH) were present to advise and support the affected neighbours. It is expected that the quarantine order will remain in place for the next two (2) weeks.

As a precautionary measure, the Management is carrying out the following measures:

Temporary closure of outdoor play area and outdoor gyms for sanitisation.
Temporary closure of Play Studio for sanitisation
All blocks will be switching to sanitising liquid in place of traditional floor detergent
All lobbies at Basement 1 and Level 1 will have hand canisters installed by 29 Jan 2020

Disinfection procedures have already begun to take place at the affected block and we will continue to apply sanitisation activities to all common areas.

It is strongly advised that all neighbours refer to the official guidelines as published by the Ministry of Health. For more information, please refer to www.moh.gov.sg

We will continue to monitor the situation and update residents as it develops.
We gotta say, that's some pretty fast response time.
I guess you can't choose whether or not the Wuhan virus comes to your condo, but you can pretty damn well sure make sure you react in a professional matter. In less than 24 hours, the management of D'Nest will have a whole bunch of sanitisation going on. Pretty impressive, and I guess that's why people pay condo maintenance fees. With any luck tho, the residents of this condo will emerge safely from this episode.
Speaking of D'nest, if you're looking for a good deal on that condo, we've got some places for sale here, and for rent here.
The condo is not freehold, but hey, how long can a virus last for?