Balestier
Located in the central region of Singapore, Balestier refers to the area around Balestier Road that runs between Thomson and Serangoon roads. Originally developed as a sugarcane plantation, the area was turned into a residential district around the late 19th century as wealthy individuals and families began moving into the area. Now, the Balestier neighbourhood is known for its shophouses and terrace houses incorporating various architectural styles. Balestier is also famous for its historical landmarks such as the Sun Yat Sen Nanyang Memorial Hall, the Shaw film studio on Jalan Ampas, and a number of religious sites established by early settlers. Another charm of this neighbourhood is the ubiquitous lighting shops along Balestier Road.
Summary
Balestier is named after Joseph Balestier, who arrived in Singapore in 1834 and initially served as the United States consul to the neighbouring Riau Islands (now part of Indonesia). He leased 1,000 acres (4 sq km) of land to build his family residence and used up 220 acres (0.8 sq km) to grow sugarcane. The land, bounded by Sungei Whampoa, Serangoon, Balestier and Kim Keat roads, became known as the Balestier Plain. Eventually, Balestier put his plantation up for sale in 1848 and left Singapore for the United States due to ill health.
After Balestier's departure, the authorities acquired his estate and leased part of it to Chinese farmers. Sugarcane continued to be grown on small plots of land, giving birth to the street named Jalan Ampas ("Ampas" referring to the residue of crushed sugarcane) of Balestier Road. The early settlers in the area also cultivated lime and taro and set up rattan-based cottage industries along Sungei Whampoa.
Stay - Balestier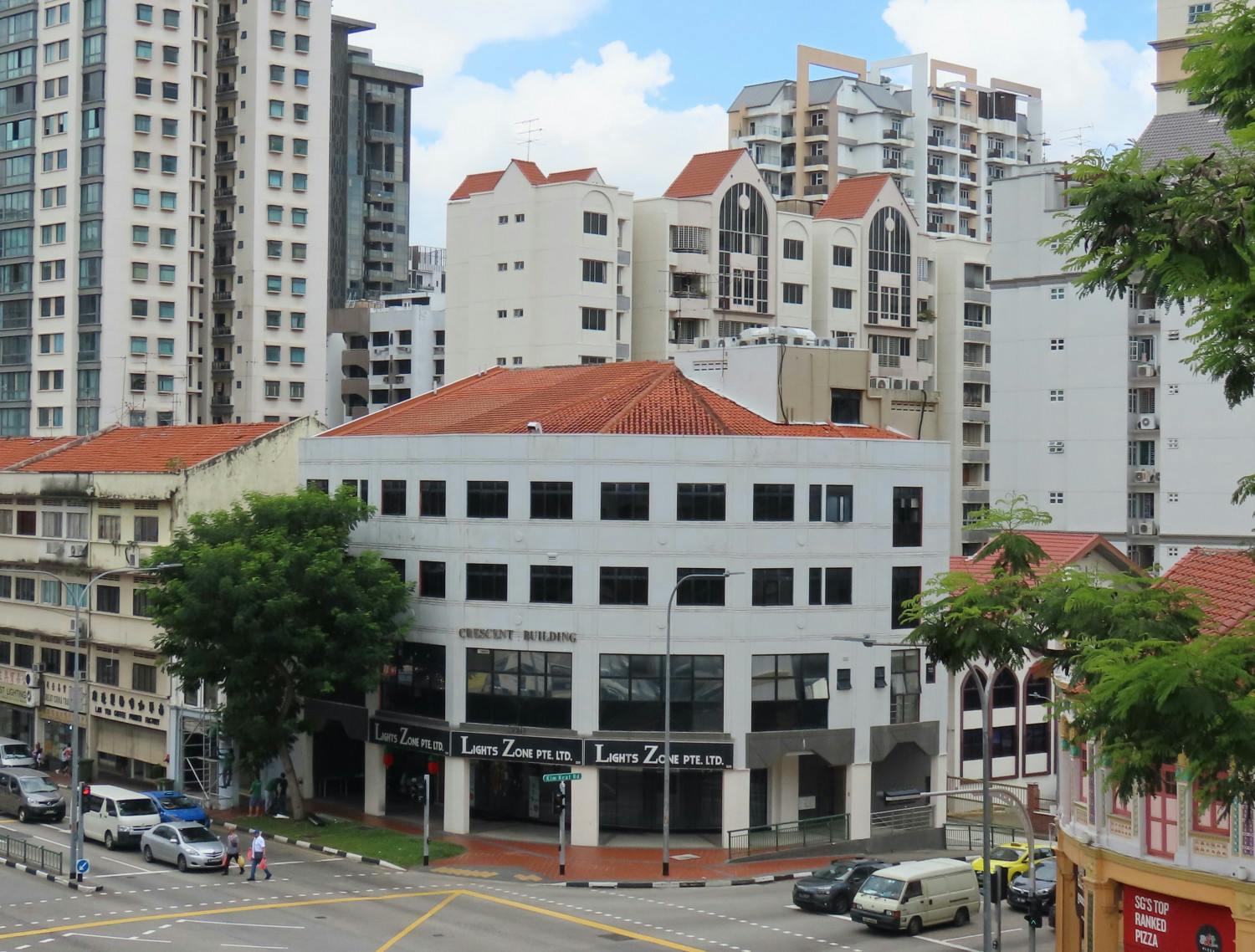 It was in Balestier where the Singapore Improvement Trust (SIT) built its first housing estate at Lorong Limau in the 1930s. Most of the SIT houses were later replaced by Housing & Development Board flats by the late 1970s. You can easily find resale HDB flats around the neighbourhood. If you would prefer to have a condominium living, there are also various options to choose from. Condos in Balestier are typically smaller developments, such as ,[object Object],, ,[object Object],, and ,[object Object],.
Shop - Balestier
Besides low-rise apartment blocks, Balestier Road can be easily recognized for its rows of shophouses, commercial buildings, and shopping malls like Shaw Plaza. Looking for places to shop is never a problem around this neighbourhood!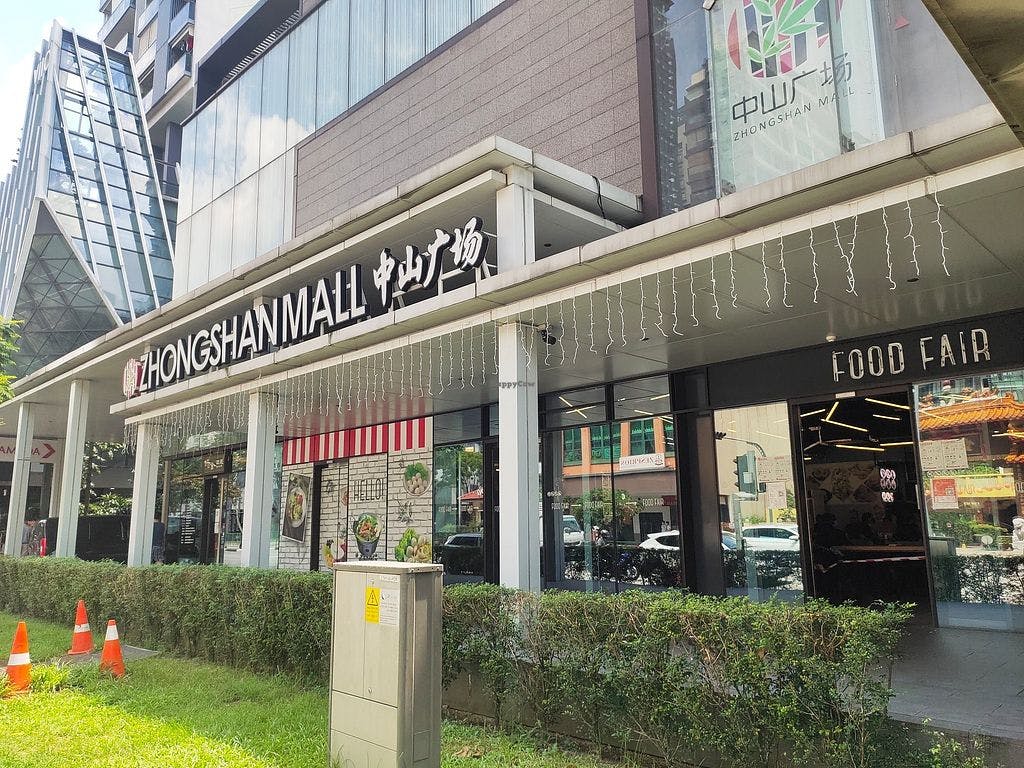 Zhongshan Mall, which stands in front of the Sun Yat Sen Nanyang Memorial Hall between Balestier Road and Ah Hood Road, is also a one-stop shopping centre where you can get nearly everything you want.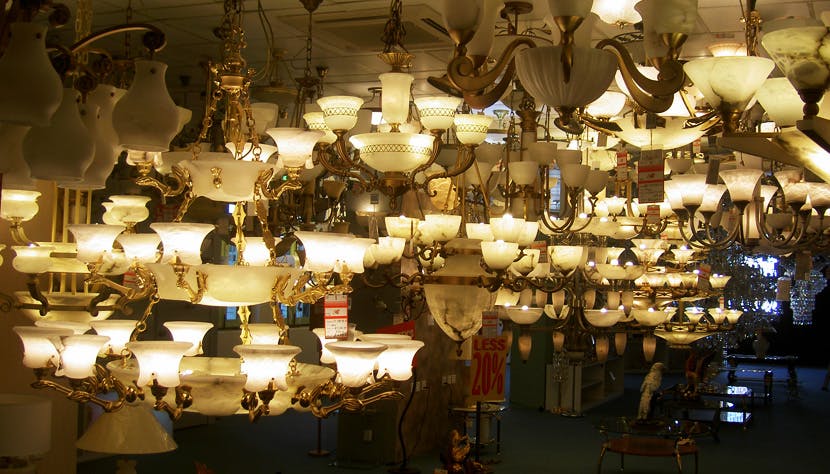 Balestier is also known for the numerous lighting shops along both sides of Balestier Road. It started with a few pioneers who were attracted by the neighbourhood's low rentals. Their success drew more competitors until Balestier became synonymous with lighting supplies.
Eats and Drinks - Balestier
For delicacy, Balestier is known for its mouth-watering local food like the flaky bean jam pastry locally known as ,[object Object], and pork rib soup ,[object Object],. One of the perks of living in the Balestier neighbourhood is you will never find yourself going hungry indeed. Along Balestier Road is an array of authentic local cuisine, including famous chicken rice and the mentioned ,[object Object],. And the really good news? Many of these local eateries do not close for business until the wee hours of the morning.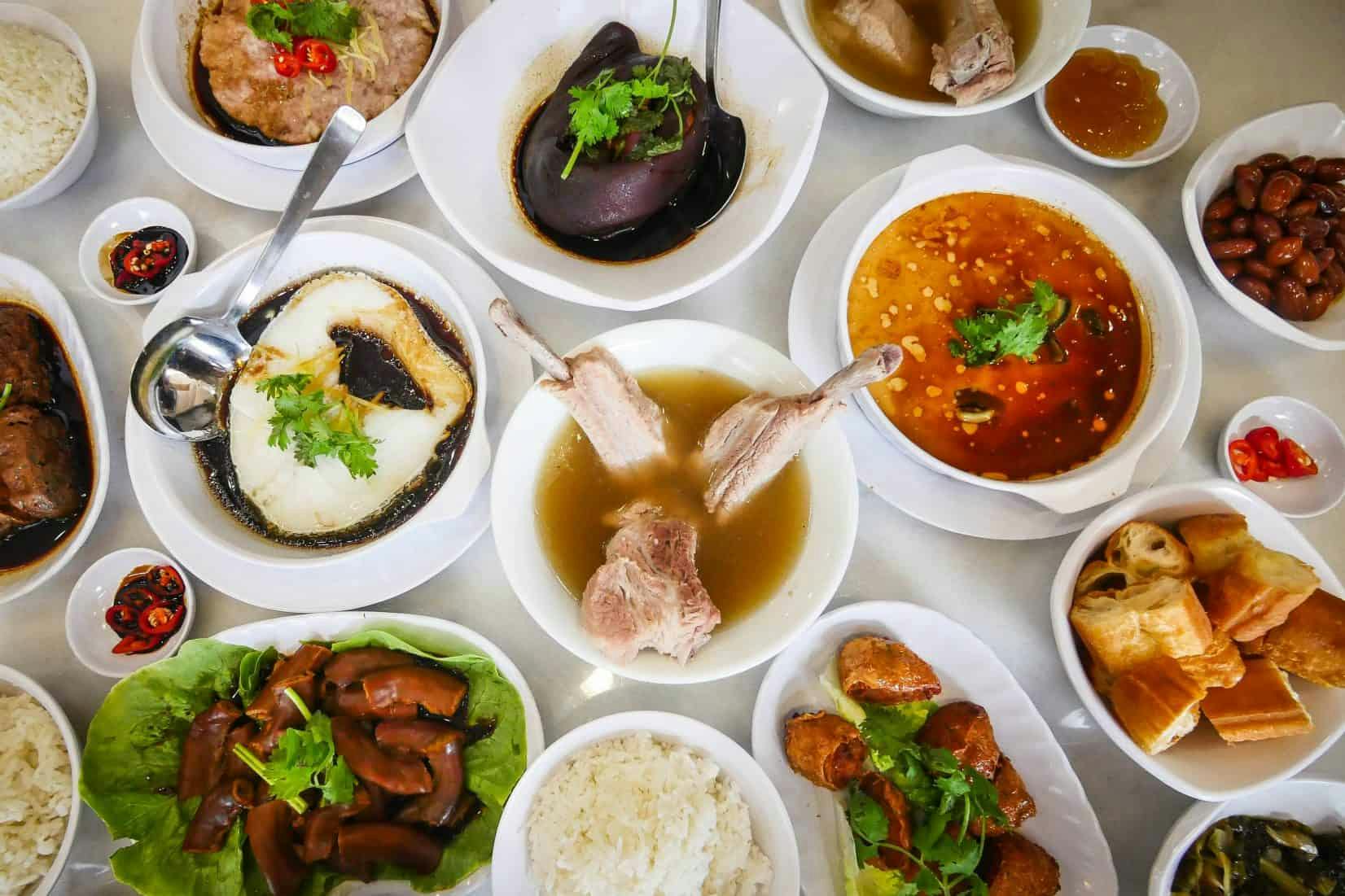 For ,[object Object],, there are at least eight eating places on Balestier Road where one can find this Hokkien dish of pork rib soup served with rice, pickled vegetables and fried dough fritters. The most famous among them is Founder Bak Kut Teh, opened by a former pig farmer in 1975.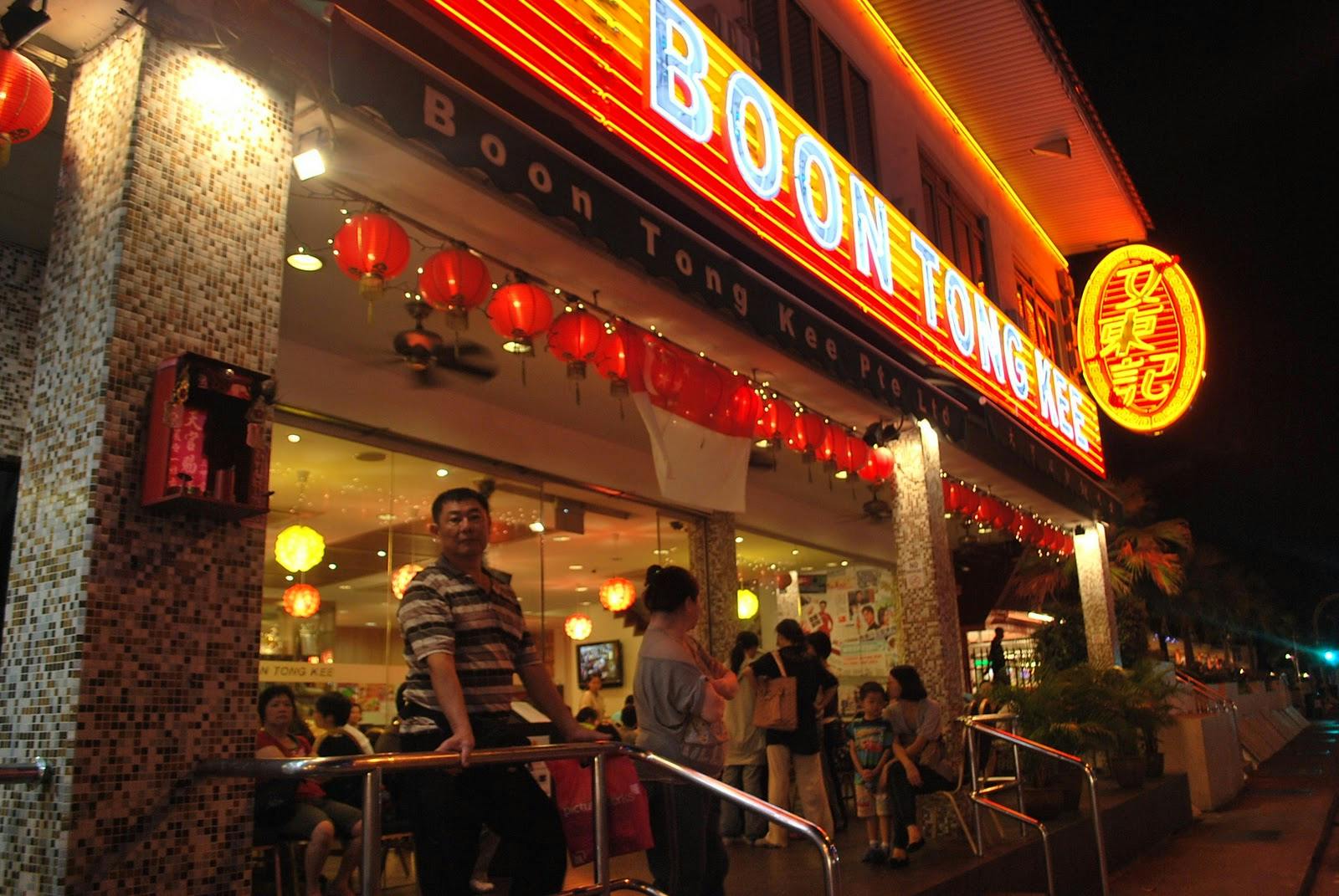 And for the famous chicken rice, you should try Loy Kee and Boon Tong Kee, two prominent eateries along Balestier Road. Loy Kee, established in 1953 by immigrants from Hainan Island, China, sell steamed chicken served on rice cooked in chicken broth together with a garlic-chili dip. Boon Tong Kee started business in 1979 and moved from Chinatown to Balestier Road in 1983. It offers a Cantonese rendition of the dish, where tender poultry is served with a chili dip containing lime. Besides these, there are other chicken rice stalls in the area such as Hock Nam at Teng Seng Coffeeshop.
Learn - Balestier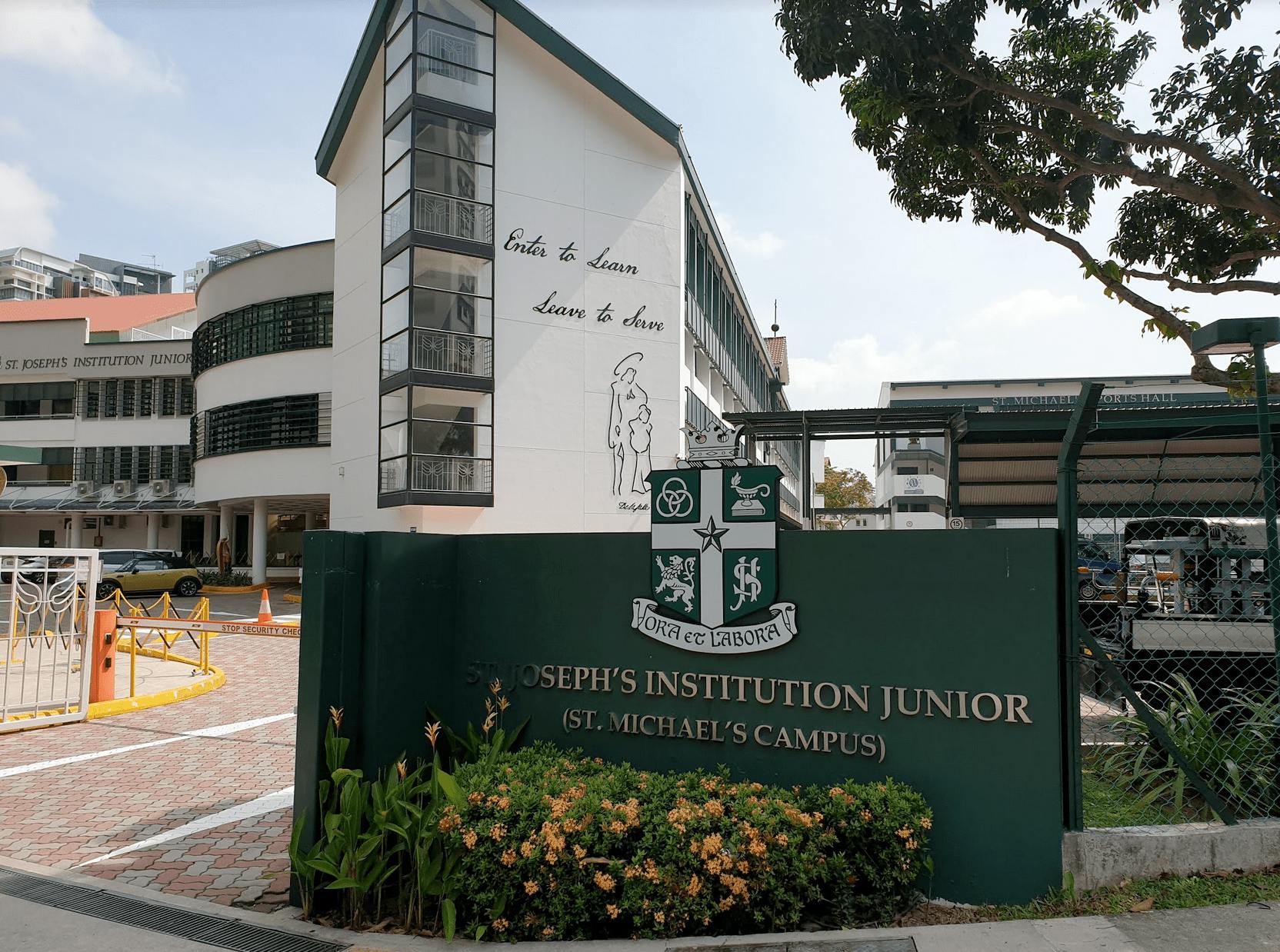 It is a lively neighbourhood indeed. But what about the schools? Family living cannot be separated from school options that are available nearby, to ease the daily commute that the children should deal with. Fortunately, several educational institutes are available nearby. These schools include: Balestier Hill Primary and Secondary School, Beng Wan Primary Shcool, Moulmein Primary Shcool, and St. Joseph's Institution Junior.
Worship Places - Balestier
A number of famous religious sites is also one of the charms of the Balestier neighbourhood. Around the area, you can find Goh Chor Tua Pek Kong Temple, Church of St Alphonsus, and Masjid Hajjah Rahimabi Kebun Limau.
[object Object]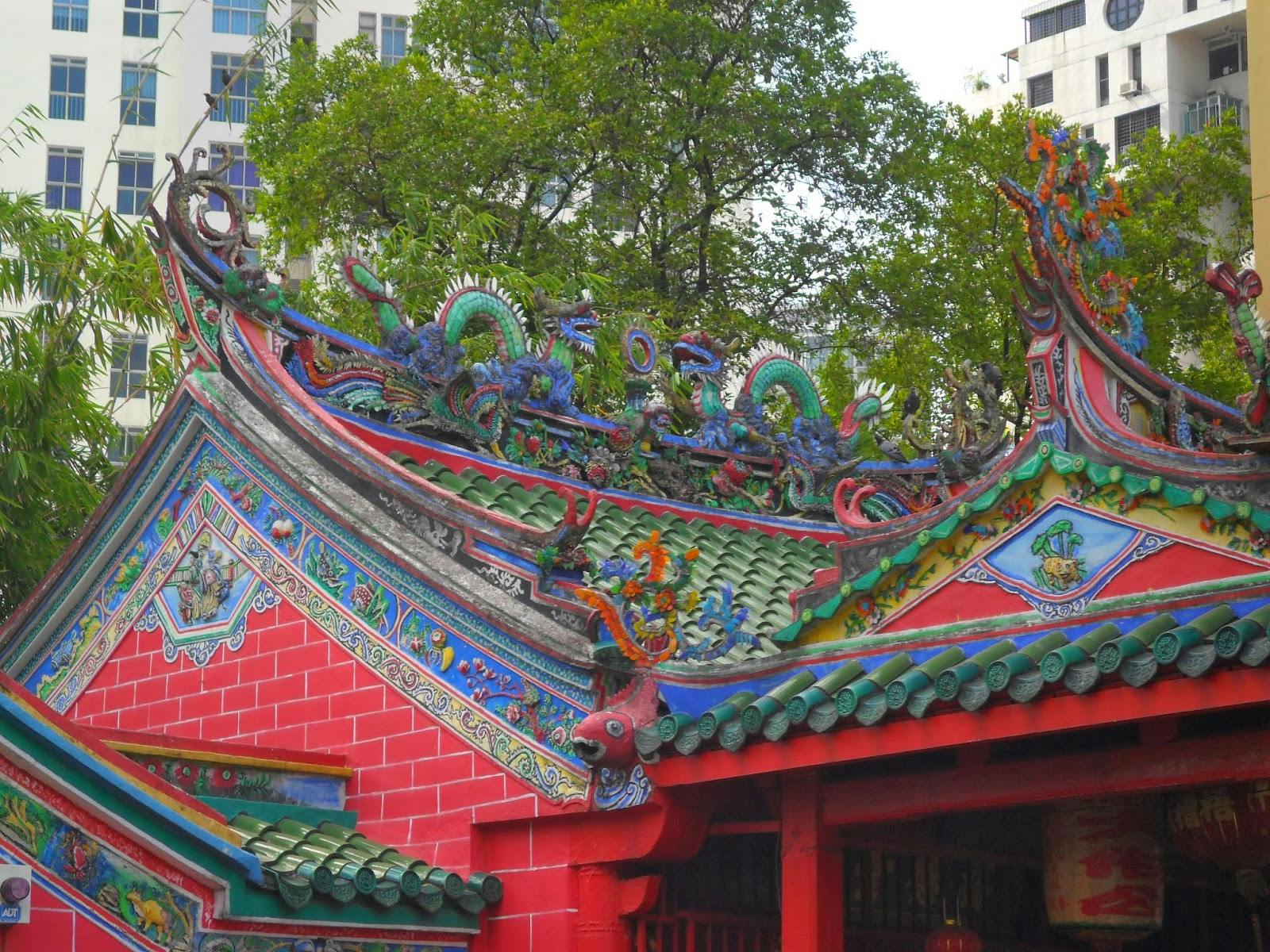 Located at 249 Balestier Road, the origins of this temple can be traced back to the Hokkien labourers who worked on the northern fringes of sugar plantations in Balestier. They established the temple in 1847 to house Tua Pek Kong, a Taoist deity popular among the overseas Chinese in Southeast Asia for his ability to grant good fortune, cure diseases, and ward off storms or other dangers. The temple has a single forecourt with a low, tiled roof, built in the southern Chinese style that is decorated with dragons, birds, fish, blazing pearls, phoenixes and flowers. The temple also features a freestanding Chinese ,[object Object], (opera) stage – one of two that still exists in mainland Singapore. Teochew and Hokkien operas are still performed there during important festivals.
[object Object]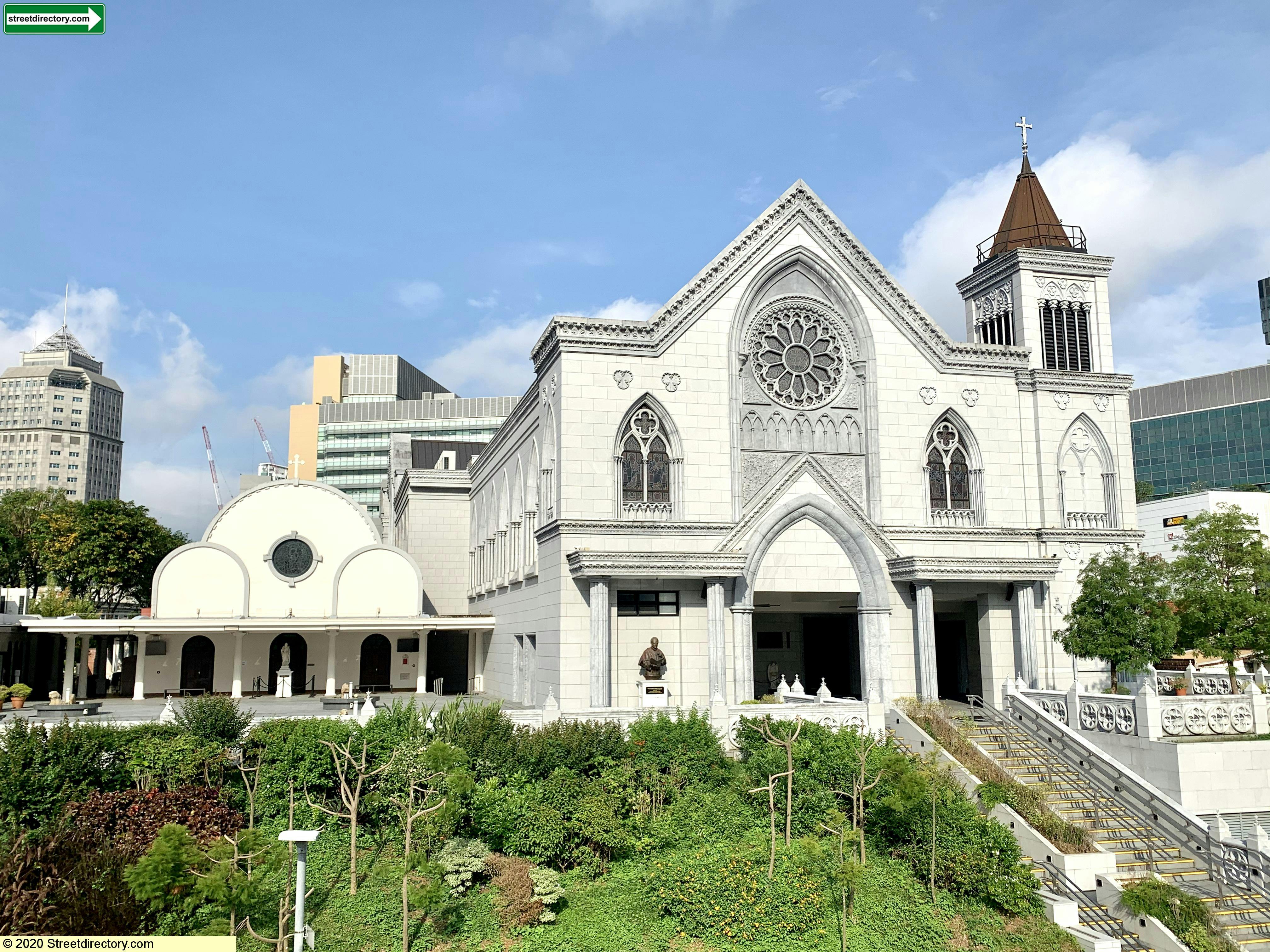 The Church of St Alphonsus was started in 1935 by the Redemptorists, a Catholic missionary order founded in Italy by Saint Alphonsus Maria de Liguori. It is popularly known as Novena Church - named after the novenas, devotional prayers done in exchange for the granting of petitions, that are held there. Originally located on 339 Thomson Road (the present site of the Thomson Medical Centre), the Redemptorists obtained a plot of land on its current site at 300 Thomson Road from the Chinese businessman Wee Kah Kiat after the Japanese Occupation (1942–45). The church building was completed in 1950 and gazetted for conservation on 8 June 2011.
[object Object]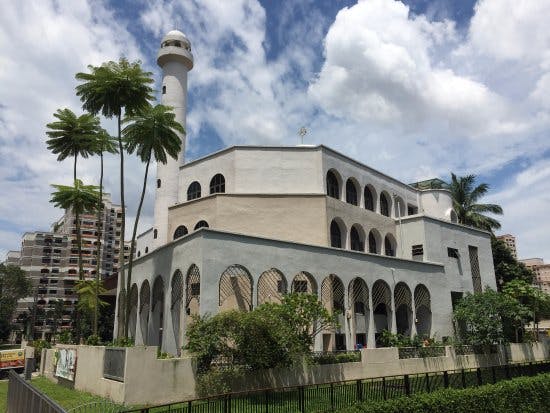 The mosque, located at the end of Kim Keat Road, across Sungei Whampoa, dates back to 1961 when it started as a ,[object Object], (prayer hall) to hold Friday prayers. While the government granted the 573-square-metre plot of land, the Muslim community living in the area contributed S$20 per household to fund the building of the ,[object Object],, which became known as Surau Kebun Limau. In 1981, Hajjah Rahimabi Ahmad Angullia, who was from a prominent Indian Muslim family, donated S$1.6 million to the ,[object Object], to fund its expansion into a mosque. The mosque was completed in 1984 and renamed Masjid Hajjah Rahimabi Kebun Limau in honour of its donor.
Play - Balestier
Staying in Balestier also allows you to get to know Singapore on a more intimate level. Yes, we might have the fancy skyscrapers and the avant-garde looking malls, but there are other parts of Singapore that are steeped in tradition and history. Balestier, for example, is where you will be able to find one of Singapore's last original Chinese opera stages, the last remaining water kiosk in Singapore, and an old-school shop that has been roasting traditional Singaporean-style coffee with margarine and sugar since 1959.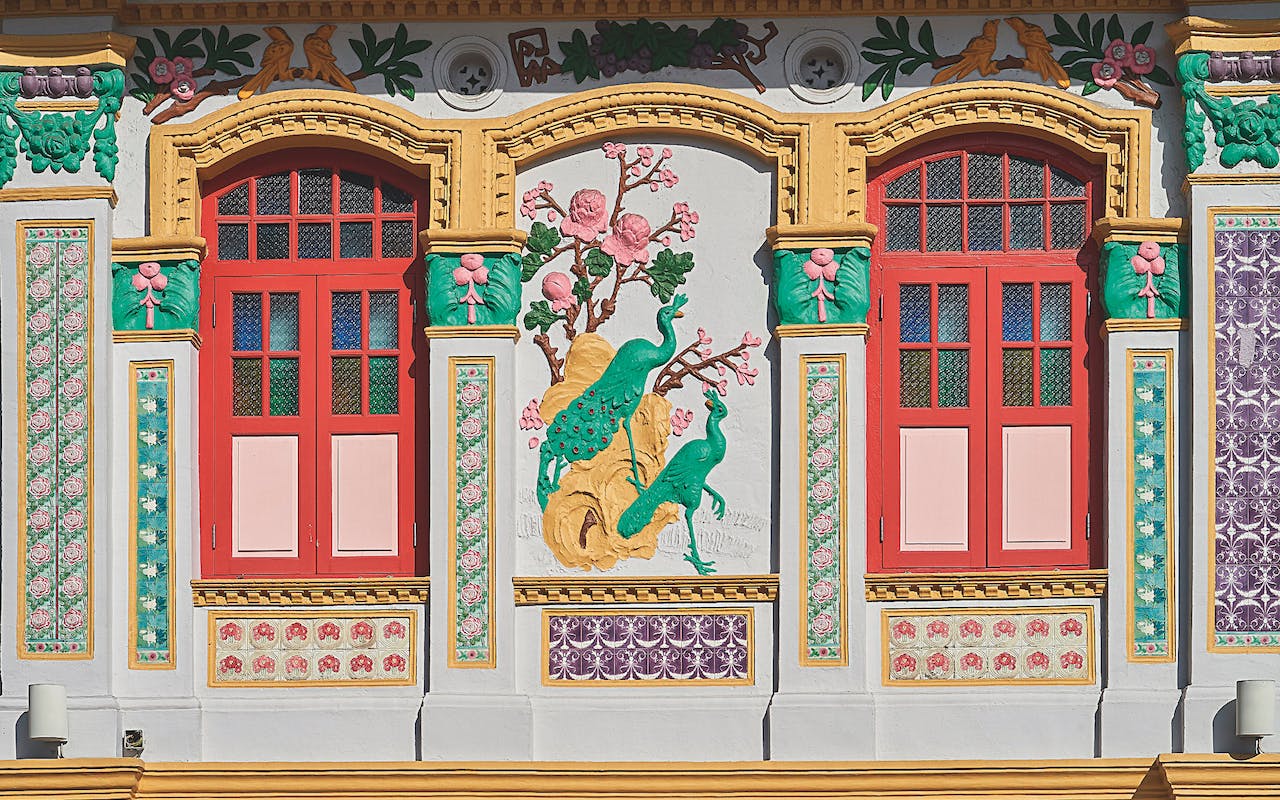 Balestier Road itself is home to many historical sites, from colonial-style villas to traditional shophouses and temples. If you have some spare time to stroll around town, 99.co recommends you do not miss the two-storey shophouses of mixed architectural influences. One of them is often referred to as "Sim Kwong Ho", which is the name inscribed on the facade of the building near the roof. The architectural design of the shophouses combines European glazed floral tiles and elaborate festoons with Chinese-style flowers, birds, mythical beasts and even bats, which symbolize good fortune. It is a hybrid architectural style known as "Singapore Eclectic" or "Chinese Baroque".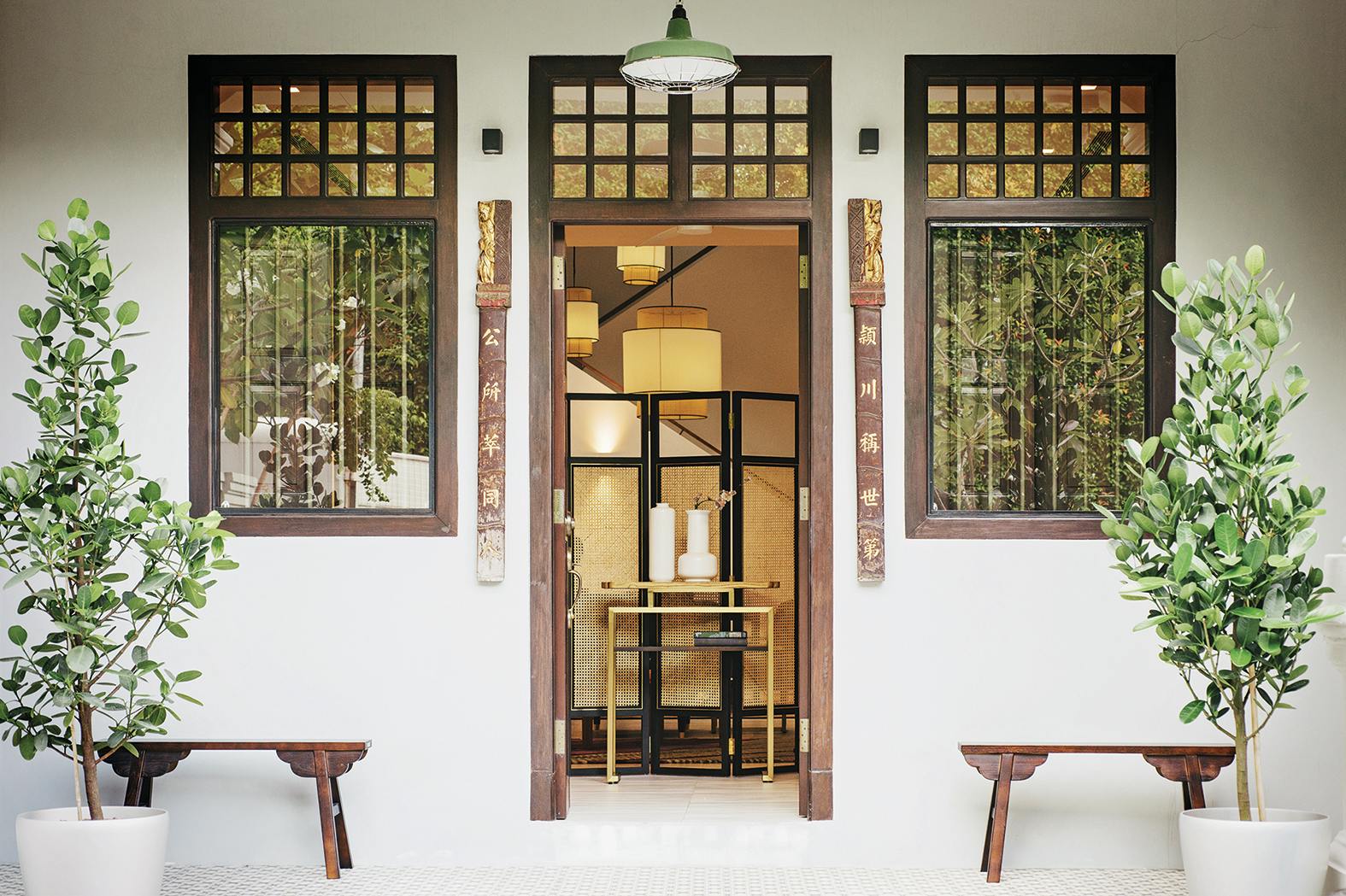 Besides the shophouses, the conserved prewar terrace houses along Pegu and Martaban roads reflect another type of architectural style. Built in the 1920s and 1930s, the facades of these houses are decorated with pilasters, architraves and cornices in the European neoclassical style of the period. Local adaptations include high-level vents for better ventilation and the use of coloured glass to diffuse the strong outside light entering the building. The terrace house at 13 Martaban Road used to be a dormitory for attendants working at the nearby Tan Tock Seng Hospital. It has since been restored into a contemporary home but has retained many of the original roof rafters, timber doors, and windows.
Move - Balestier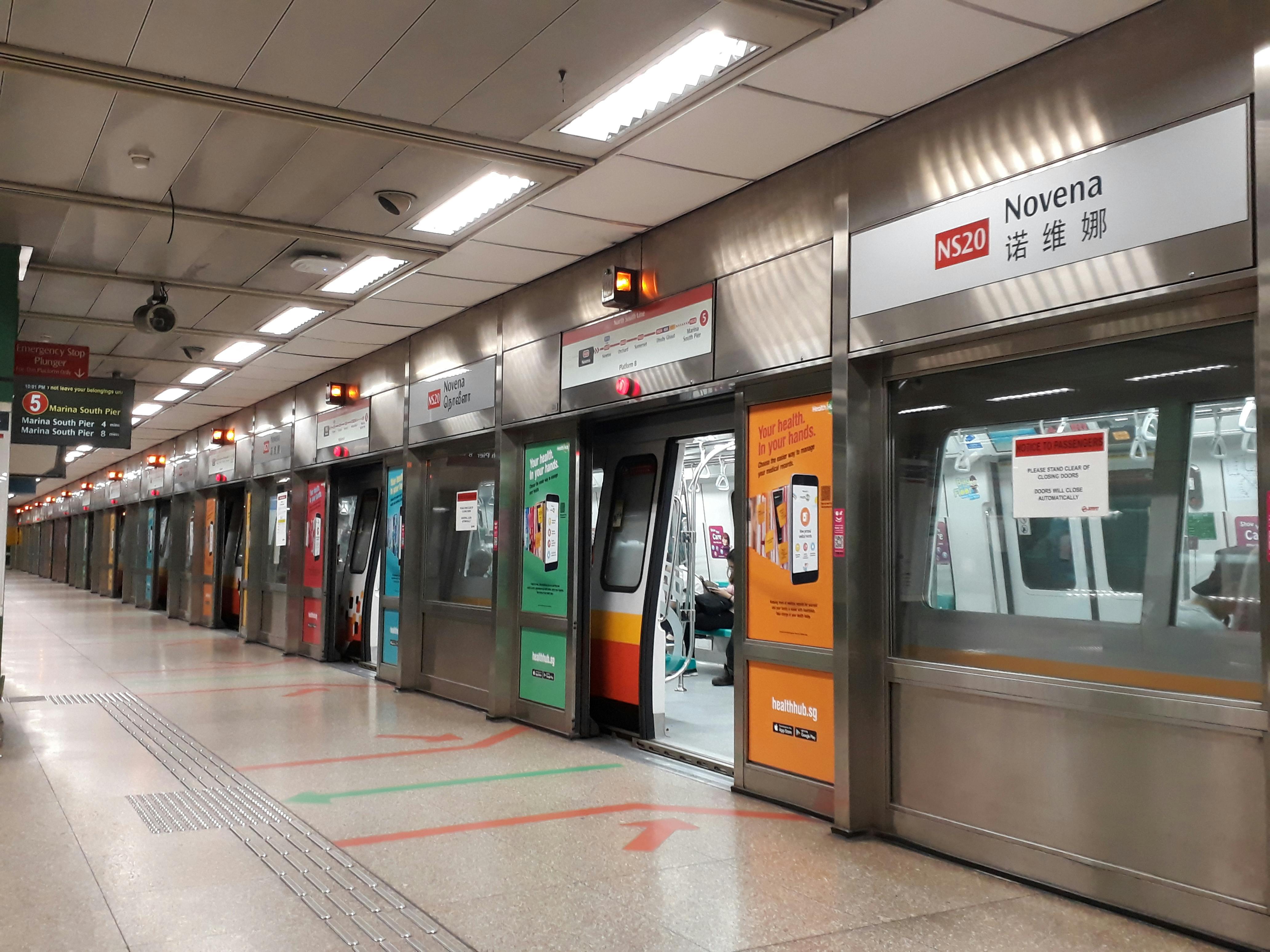 The one drawback of living in Balestier is that it does not have its own MRT station. Nevertheless, some condominiums here are also within walking distance to the ,[object Object],, so there is a great chance you will be steps away from public transportation. Other than Novena MRT station, the ,[object Object], station is also nearby.
Parks and Gardens - Balestier
Arguably the most significant to open its doors is a new mixed-use development called "Zhongshan Park". The project adopts modern interpretations of Chinese architecture and garden landscape designs, in consideration of the surrounding Balestier context. Nearby residents can have leisurely strolls along this park.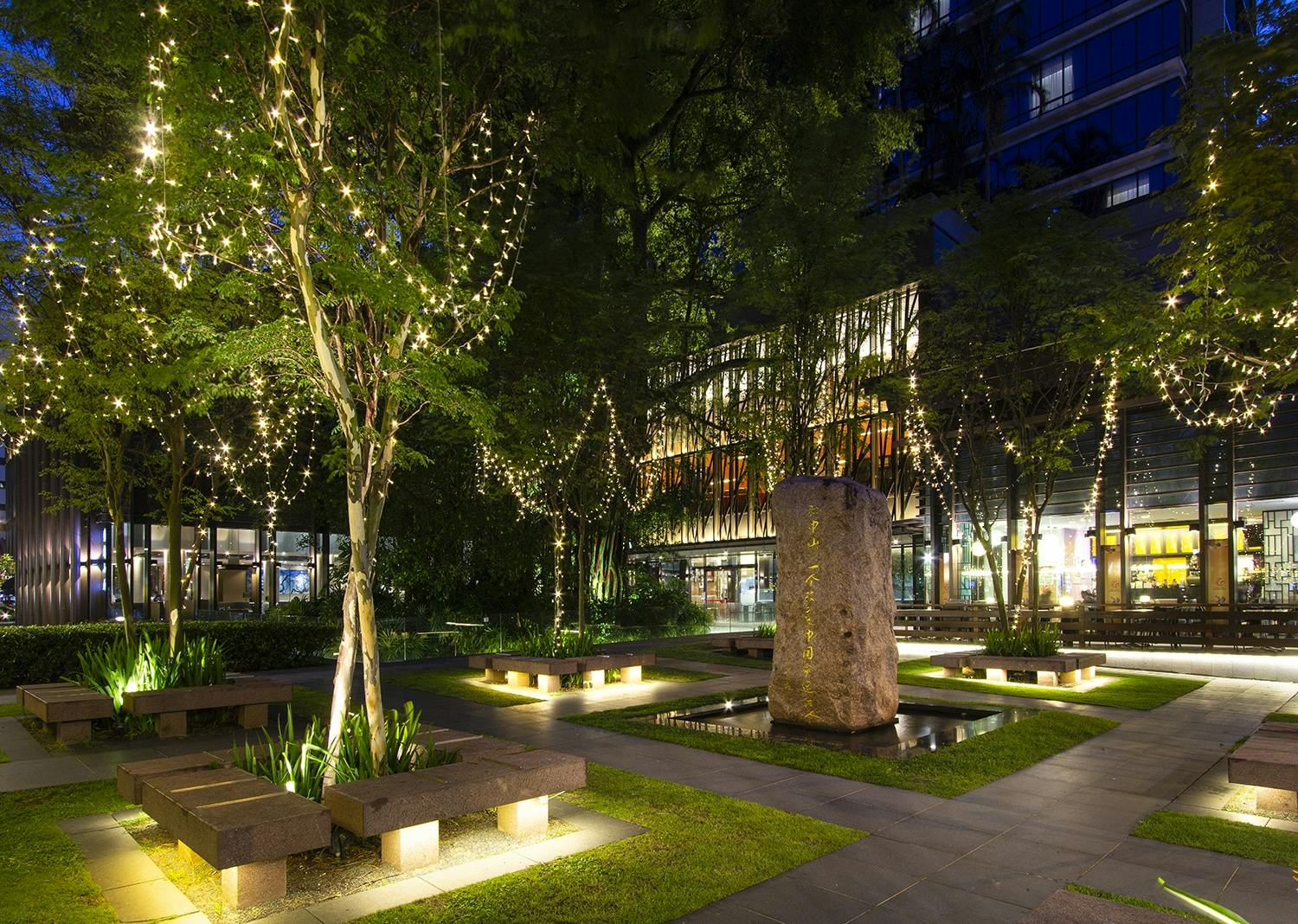 The focus within Zhongshan Park is drawn to highlighting two existing Banyan trees on-site that have been slated for conservation. Courtyards are carefully planned around these trees, and to further soften the building edge, a continuous timber-decked walkway is designed along the periphery of the podium. This walkway eventually leads one to prominently framed views of the Sun Yat Sen Nanyang Memorial Hall.
Shortlist folder is empty
Search for listings to shortlist