Boon Lay
With a large number of primary and secondary schools within the vicinity, including River Valley High School, Boon Lay Secondary School and Jurong West Secondary School, Boon Lay easily attracts families to the precinct. Near the coast, Singapore Technologies Marine and Jurong Shipyard, specializing in markets such as passenger ships conversions and shipbuilding can also be found here. More research and development activities will be carried out at Tukang Innovation Park, a new technological hub. Not far away, Jurong Bird Park is a wonderful attraction for locals and tourists alike. Even though there are no malls within this small neighborhood, there are multiple facilities to be enjoyed nearby, including the Jurong Point shopping mall, Boon Lay Food Village, Jurong West Public Library and Safra Clubhouse. Residents can also enrich their lives by picking up courses and new skills at the Frontier Community Club, which offers an assortment of classes ranging from performing arts to adventure sports
Summary
Named after prominent 19th-century businessman Chew Boon Lay, the Boon Lay district has since evolved into the western-most commercial hub of Singapore. A constituent of the West Coast Group Representation Constituency, Boon Lay is located within the town of Jurong West, and functions as the heart of the area.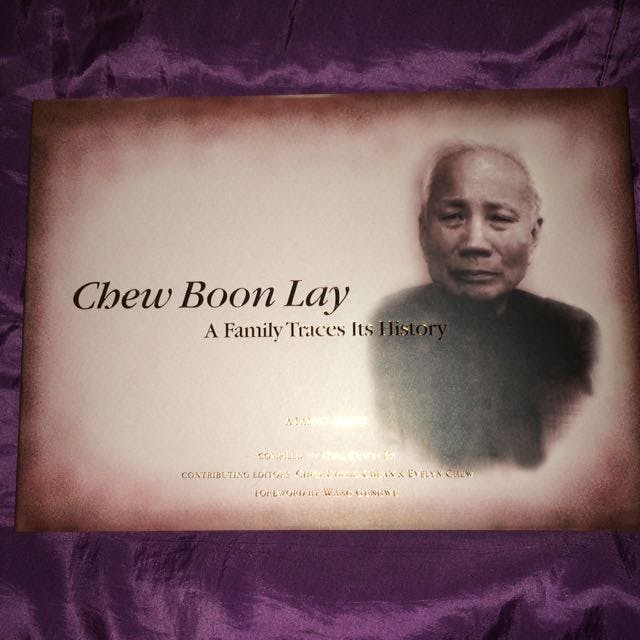 Having been privately owned by Mr Chew, a parcel of land was first requisitioned by the war department of the then British-occupied Singaporean government. In the 1960s, to complement the development of the neighbouring Jurong area as an industrial estate. Boon Lay was developed into a low-cost housing estate by the Jurong Town Corporation as accommodation for workers.
In the following decade, Boon Lay became the home to villagers resettled from Tuas as the land was also acquired for industrial development. Subsequently, this led to the development of what was known as Boon Lay Village into a prominent residential zone.
Following Singapore's independence in 1965, Boon Lay was further developed for residential purposes with works beginning in 1969. The district finally saw its first HDB estates in 1974.
Known in the late 20th century for being the most developed portion of Jurong West, Boon Lay was the foundation of evolving Jurong West towards its neighbouring counterpart, the ever-bustling Jurong East. Finally, in 1990, Boon Lay MRT station was activated, and was then the west terminal for the East-West Line. The commercial preparation for an era of residence was complete with the opening of Jurong Point in 1995.
Today, the reach of its commercial amenities and housing estates have expanded. Toeing the line between the residential zones of Jurong and the industrial area, Boon Lay has become a point of demarcation for Singaporeans.
Boon Lay - Stay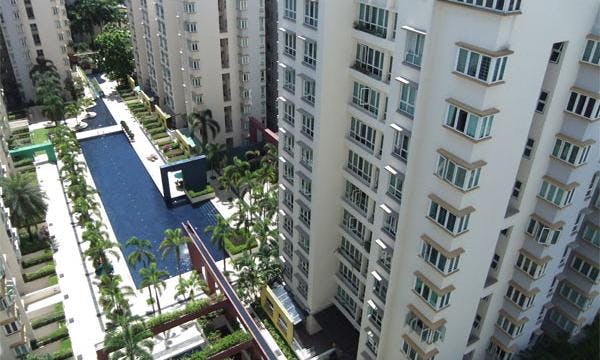 Having gotten its first HDB estate in 1974, the bulk of Boon Lay's housing facilities have been these government-mandated ones. While this was especially necessary during the establishment period of the Boon Lay neighbourhood, the area has since gotten a slate of condos.
While Summerdale is one of the better-known condominiums in the Boon Lay area, there is also The Centris which lies closer to the Boon Lay MRT station.
The bulk of Boon Lay's residential area is divided into three different regions: Boon Lay Avenue, Boon Lay Drive, and Boon Lay Place. A mix of the original estate and build-to-order apartment blocks, Boon Lay is one of the many regions of Singapore that is now seeing an increased influx of younger residents.
Uniquely, however, is its revival as a new estate, unlike many other zones which have been developed solely for this BTO generation.
Boon Lay - Eat
If you've lived in Singapore long enough, it's almost impossible to think "Boon Lay" without hearing a phantom voice say "Power Nasi Lemak." If there's one thing we here at 99.co definitely recommend, it's Boon Lay Power Nasi Lemak!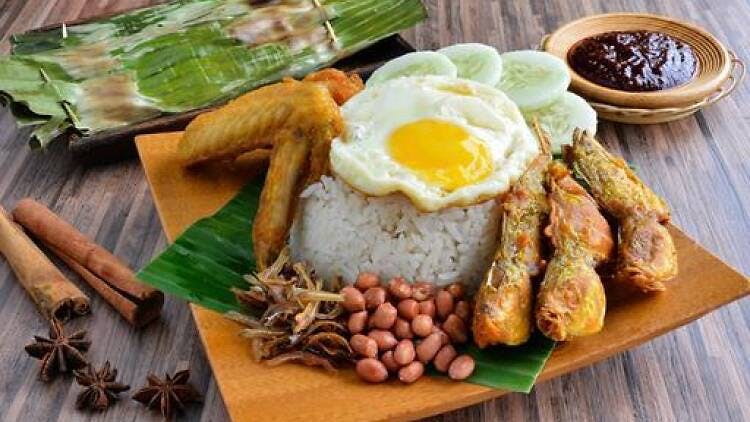 Known island-wide for their namesake nasi lemak, this little nasi lemak stall has not only extended operations further into Jurong but now also offers delivery options well into the night as a hearty supper option. More importantly, the iconic dish has turned Boon Lay Place Food Village into a foodie's destination. In itself home to many dishes considered to be top tier by residents and customers around Singapore, the Boon Lay Place Food Village is reason enough to tolerate the ride from the eastern end of Singapore down to the far west.
Of course, if for whatever reason, you'd prefer something more kin to fast food or the like, Jurong Point Shopping Centre is the place for you. Not only does the mall include just about every fast food brand you could possibly desire, but the list also includes one of the few remaining Carl's Jr in Singapore.
Boon Lay - Drink
For an estate that is often reputed as being the ulu end of the world, Boon Lay possesses a surprising number of watering holes.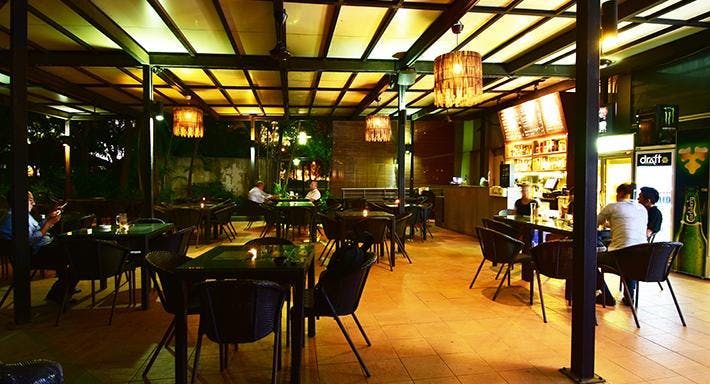 From familiar franchise names like OBar and the liquid-buffet famed Idle, to location-specific ones like Rendezvous Bistro and Bar and El Barrio, Boon Lay offers a fair number of nightlife spots.
Aside from the sought after bars, Boon Lay's also got the usual cafe staples thanks to Jurong Point. With both Starbucks and The Coffee Bean & Tea Leaf, you'd think Jurong Point already had your caffeine fix covered, but the mall does you one better with O' Coffee Club Express, and Oldtown White Coffee if you're looking for something more traditional.
Boon Lay - Shop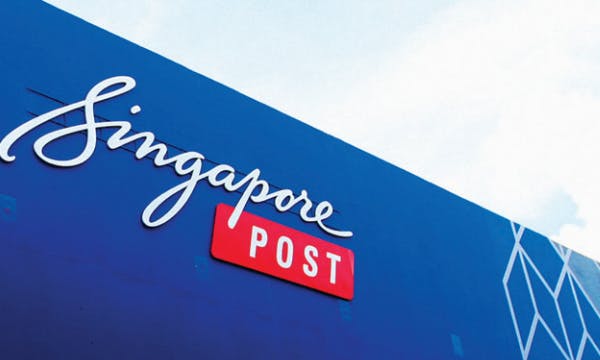 With the meteoric urbanisation of the Boon Lay area, it was only a matter of time before the neighbourhood received its own city-styled mall. Completed in 1995, Jurong Point was not only the commercial hub of Jurong West, it was also in complement to Boon Lay MRT station. An early claim to fame, and still a significant feature, is the Golden Village Cinemas on the second floor, the first in the western region of Singapore. The mall would go on to expand twice more in 2000 and 2008, now also including the Boon Lay bus interchange within its premises.
If Jurong Point Shopping Centre is considered the estate's solution to needing a commercial mall, its heartland counterpart would be Boon Lay Shopping Centre. Serving residents over the decades, the neighbourhood shopping centre underwent a facelift in 2012. With clinics, eateries, and even currency changers, the modest shopping centre is sufficiently equipped to allow residents closer to the Lakeside MRT end of Jurong to not have to travel to Jurong Point for their every need.
The wide reach of Jurong West also demands the need for not one but two Singpost offices. With one within Jurong Point Shopping Centre, the next closest unit can be found at block 492 Jurong West Central. And if you find yourself heading east, more branches can be found in Jurong East and Clementi.
Boon Lay - Play
With NParks dedication to bringing nature to all ends of Singapore, Boon Lay not only benefits from the presence of the Jurong Central Park, but also the Jurong West Park Connector.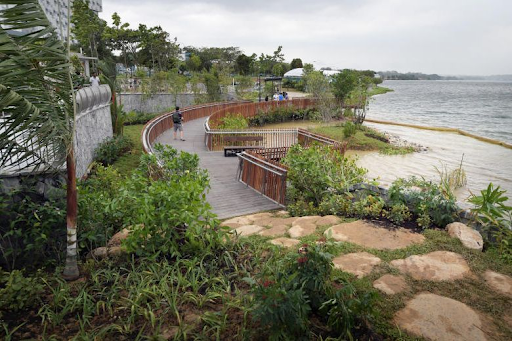 Famed for its life-sized board game features, the park is also known for its sculpted terrains, and dice tower.
Situated just across the Boon Lay MRT station and reaching out to the Jurong SAFRA Clubhouse, the Jurong Central Park is connected to Jurong Lake Gardens by the Jurong Park Connector, and to Yunnan Park by the Jurong West Park Connector. The connector also forms a portion of the Western Adventure Loop which links visitors to other park connectors, parks, and even nature reserves.
If you happen to be looking for the recreational club lifestyle, Boon Lay also hosts SAFRA Jurong. The west chapter of the Singapore Armed Forces Reservist Association's clubhouse for National Service Men also offers a fair amount of entertainment from sports activities, to a darts bar. Club members can also take the opportunity to utilise their chalet facilities for gatherings, and short getaways.
Boon Lay - Learn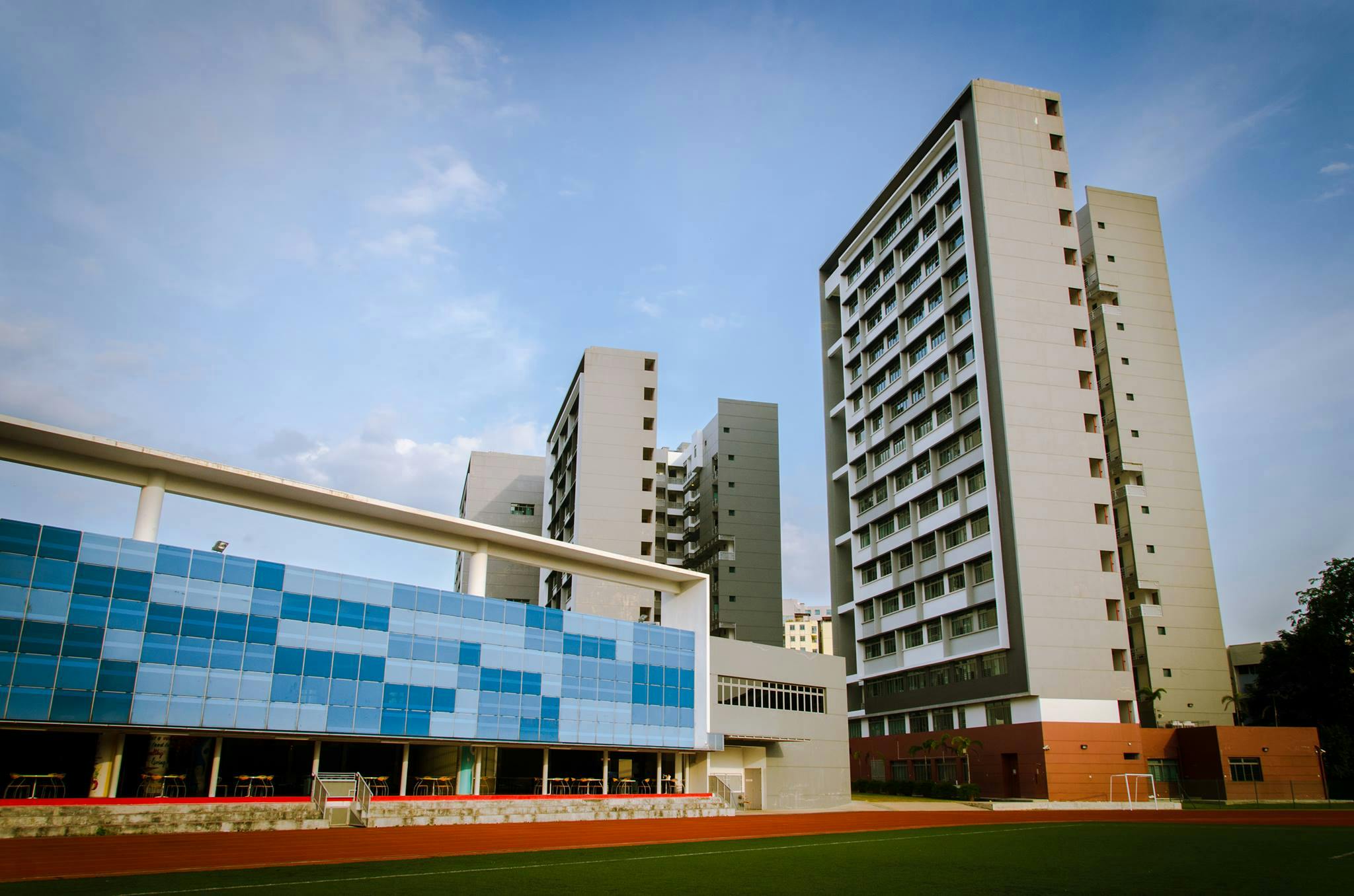 While a considerably old estate, Boon Lay's spatial features have been more focused on accommodation than extensive academics. However, the location does possess the necessities for Singapore's mandatory basic education. Boon Lay Garden is the precinct's sole primary school, with Boon Lay Secondary School and River Valley High School available for secondary education. While there is no tertiary education dedicated institutes, River Valley High School offers an integrated programme curriculum that extends to the GCE 'A' Levels, albeit by omitting the GCE 'O' Levels from their programme.
The precinct is also fortunate enough to be sandwiched between two public libraries by the National Library Board. The Jurong West Public Library can be found in block 60 Jurong West Central, and the expansive Jurong Regional Library is only a few stops away by train or bus at Jurong East Central 1.
Boon Lay - Move
Having once been the western terminus of the nation's most extensive transportation system, the Mass Rapid Transit (MRT), Boon Lay's transportation means and facilities are extensive. With an MRT station and a bus interchange either neighbouring or housed within Jurong Point Shopping Centre. The available bus services mostly connect Boon Lay to more central-western precincts but certain express services take passengers to the city as well.
Having originated as one of three stations meant to serve Jurong West New Town along with Lakeside MRT station and Pioneer MRT station, Boon Lay MRT station will soon be an MRT interchange as well, with the construction of the Jurong Region line set to launch in 2026. The Jurong Region Line will see the introduction of three new MRT stations to the Boon Lay area: Tukang MRT Station, Jurong Hill MRT Station, and Jurong Pier MRT Station. An additional station, Enterprise MRT Station will be built in Jurong West.
The Jurong West Park Connector also links residents to the Boon Lay Bus Terminal, Boon Lay MRT station and Pioneer MRT station.
Boon Lay Public Library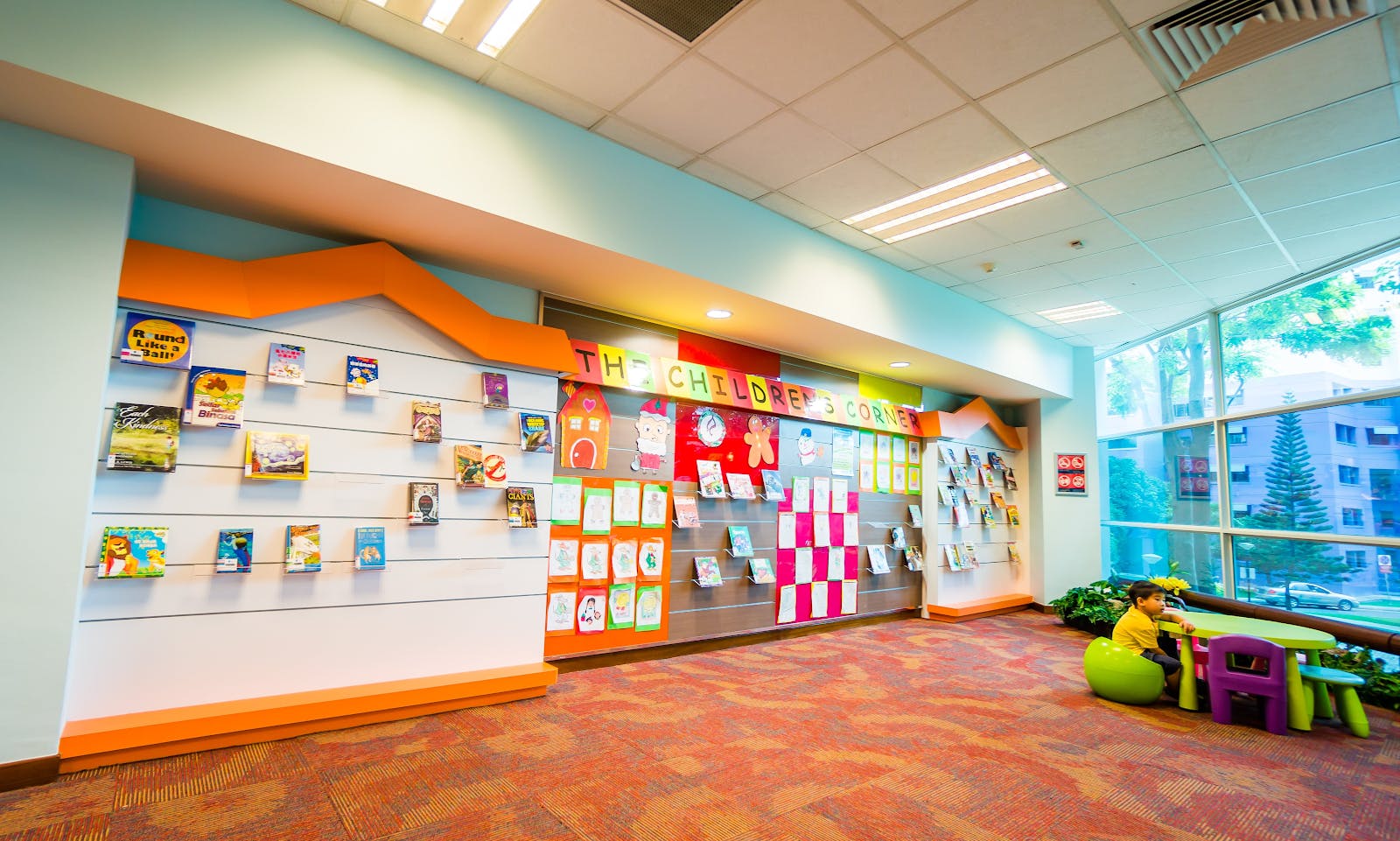 Besides the Jurong Regional Library in Jurong East, Jurong West Public Library has been serving the neighbourhood since it was established in 1996. Moreover, with its relocation to a dedicated community building located near the Boon Lay MRT station, the public library adds more convenience to its patrons with integrated services and facilities. In fact, Jurong West Public Library is the first to use an integration concept, linking it with a community centre whereby users can go in and out of the library on every level without having to leave one establishment in order to enter the other. In addition to a wide variety of children books, audio-visual, and magazines in the Children's Collection, there is also an extensive selection in the Parenting Collection, catering to the needs of parents residing in the community. The Young People's collection has a wide variety of materials suitable for teens aged 13 to 19 years old, including a new Manga collection which was added to the library's extensive collection in 2019. As for the Adults' Collection, you can find it at levels 1 and 2 which carry a wide variety of subjects such as Business, Travel, Recreation, Cookery, Health, Fitness, and many more. 
Boon Lay - Parks and Gardens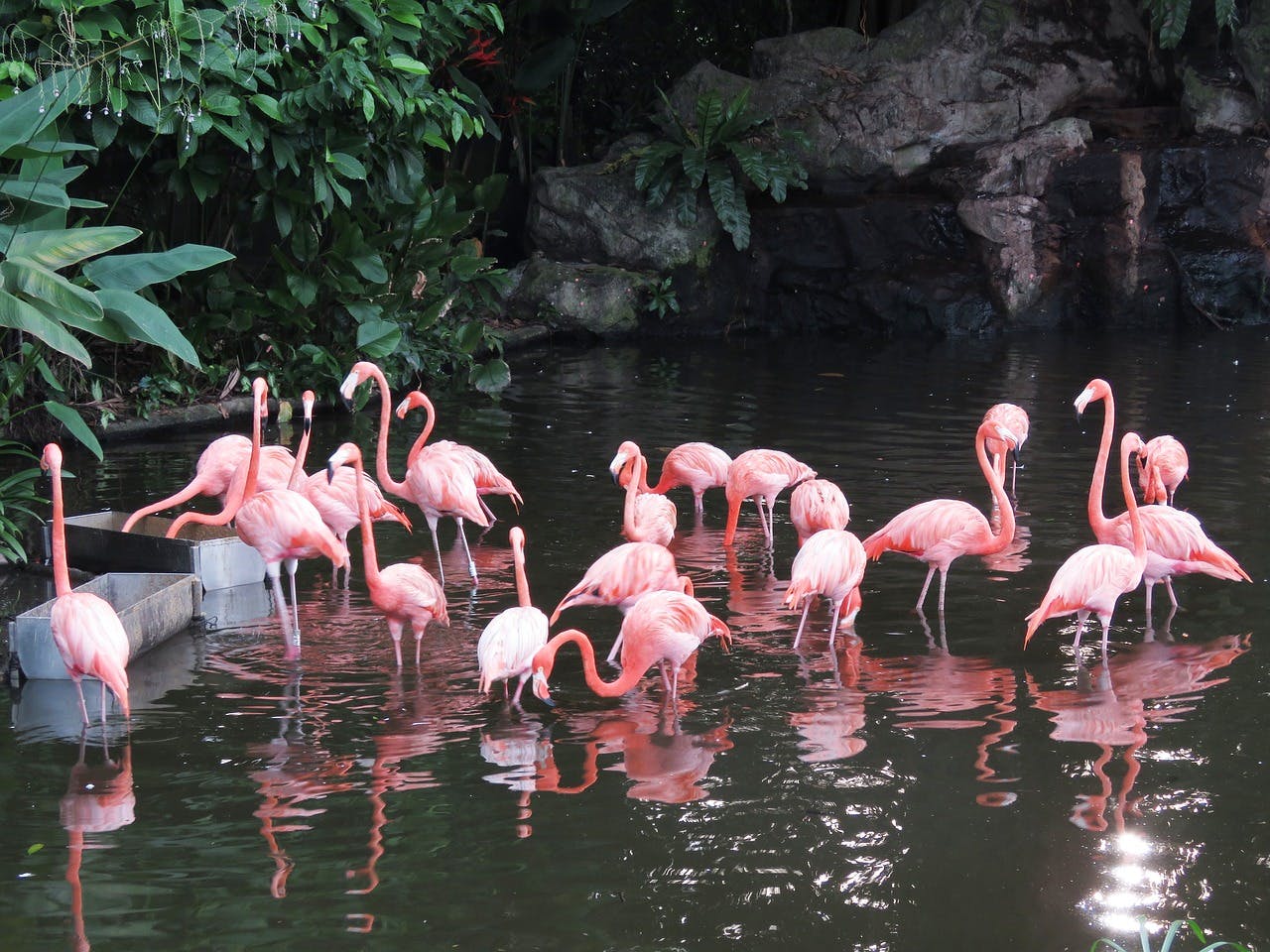 People residing in the Boon Lay neighbourhood are truly blessed with open spaces and lush greenery. You and your family can visit the nearby Jurong Bird Park, which is Asia's largest bird park with a 20.2-hectare hillside haven for close to 3,500 birds across 400 species. On top of that, visitors of Jurong Bird Park may have noticed the road leading upwards next to the park entrance and wondered what lies beyond. The answer is Jurong Hill Park, a quiet park offering tranquillity with a spiral lookout tower. While the main feature at the Jurong Hill Park summit is the Lookout Tower, it is also home to a Garden of Fame which is worthwhile spending some time exploring. Looking for something more family-friendly? Try the Jurong Central Park located at Junction off Jalan Boon Lay and Boon Lay Way. With a life-sized Snakes and Ladders playground and Ludo Garden, the park allows visitors to revisit their childhood and relive their favourite memories. Jurong Central Park offers families countless hours of fun and excitement.
Boon Lay - Sports Facilities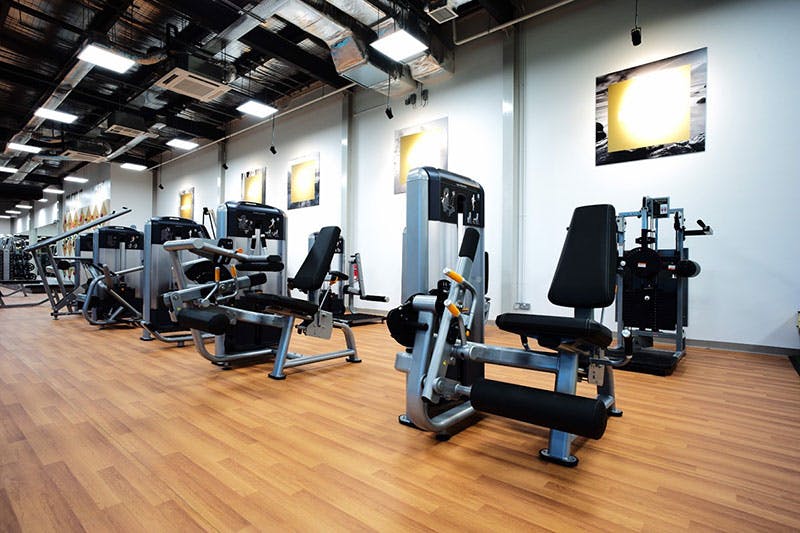 West siders especially the ones who live in the Boon Lay area now have the necessary tools to keep in shape. Situated beside Boon Lay Community Club, the newly revamped ActiveSG Hockey Village features a five-a-side hockey pitch, a sheltered multi-purpose pitch, a 1,000sqm gym, cafe, and childcare centre. ActiveSG Hockey Village Gym @ Boon Lay is a really large modern, clean and spacious gym that has free weights, machines, cardio, functional workouts and stretching. It has simple showers and changing rooms, small lockers, vending machines for drinks, and equipment for data tracking. ActiveSG Hockey Village Gym @ Boon Lay has been able to accommodate six treadmills one metre apart in the current covid restrictions. The trainers are polite and will gladly help you to reach your fitness goals, providing you with the best advice you can get.
Shortlist folder is empty
Search for listings to shortlist