Summary
Changi Airport - and its neighbouring mega mall Jewel too - is, well, the jewel of this neighbourhood. Two additional terminals, an indoor garden and plenty of shopping options are planned for expansion, creating new work openings within the future. In any case, Changi has much more to offer than that. The seaside neighbourhood is a charming locale nestled in the Eastern corner of Singapore. Shopping options and amenities abound in Jewel Changi Airport, while Changi Point Ferry Terminal is the starting point of your next weekend getaway to Pulau Ubin and the other neighbouring islands. Changi Beach is also incredibly popular for recreational activities like barbecue parties, camping, and water sports. Housing options in the Changi Airport subzone are mostly private properties, but with a smattering of HDB flats in and around the area. 
Summary
Changi Airport serves more than 100 airlines flying to 400 cities in around 100 countries and territories worldwide. It is one of the largest transportation hubs in Asia, with flights arriving or departing almost every 80 seconds. The airport is one of the most iconic landmarks of eastern Singapore. The neighbourhood that houses the airport is full of housing options. Quieter than you expect and charmingly rustic, the Changi Airport neighbourhood is perfect for both families and young professionals looking to settle down somewhere removed from the chaos of the city.
Changi Airport - Stay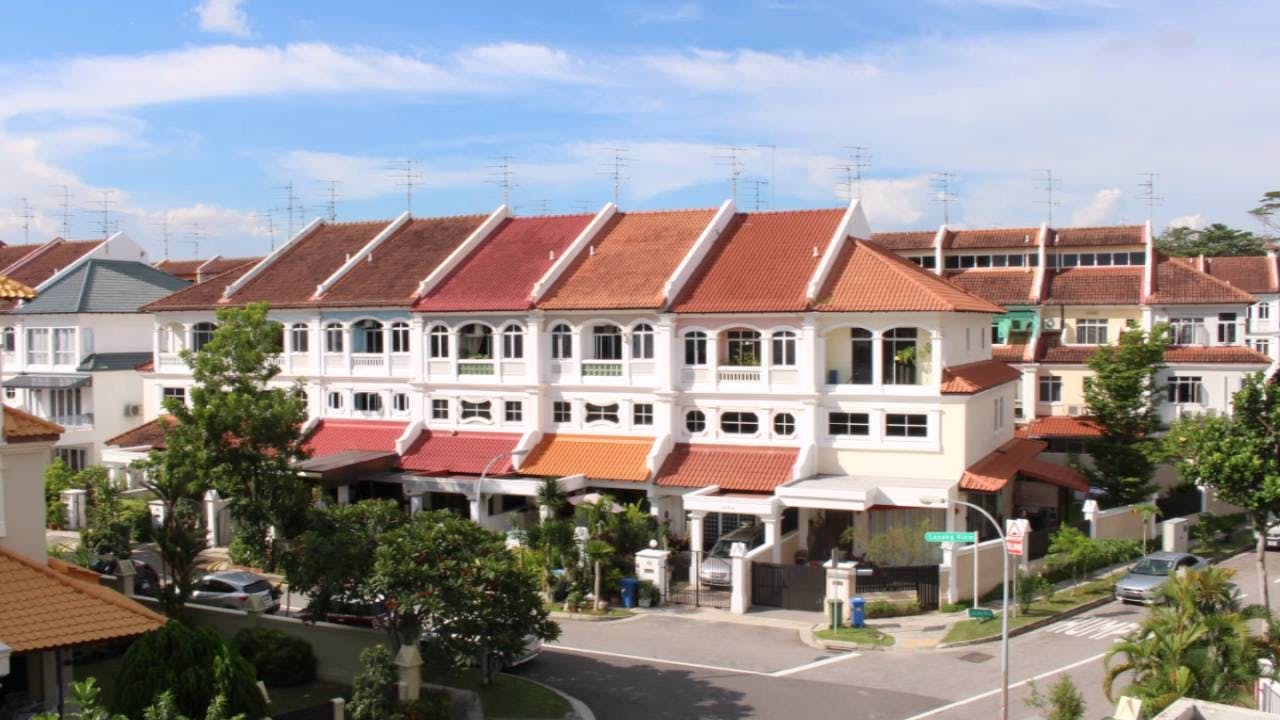 Residential options in the Changi Airport neighbourhood include both public and private housing. There are blocks of HDB flats in close proximity to Changi Village, a famous hawker centre, as well as shops and facilities in the area. Meanwhile, well-known condominiums in the area include Changi Green, Loyang Valley, and Estella Gardens. Many of these condominiums have their own convenience stores within their estate that sell daily necessities, for residents' convenience. There are many types of landed properties in the neighbourhood as well, such as terrace houses at Changi Heights and Loyang Villas.
Changi Airport - Eat & Drink
Jewel Changi Airport hosts a plethora of food and beverage options - explore the sprawling place and you'll find a few at the turn of every corner. Outside, there are plenty of other eateries and cafes near Changi Airport. Bambooze Bistro at Block 5 Changi Village Road is a comfortable, friendly hangout spot for a pint of beer or a cocktail, while Jacob's Cafe on the same block serves up both local and western food. There is also Little Island Brewing Company, a microbrewery with great ambience, food, and brews, everything you could want or need. Alternatively, wine connoisseurs can visit the Straits Wine Company on the ground floor of Village Hotel Changi.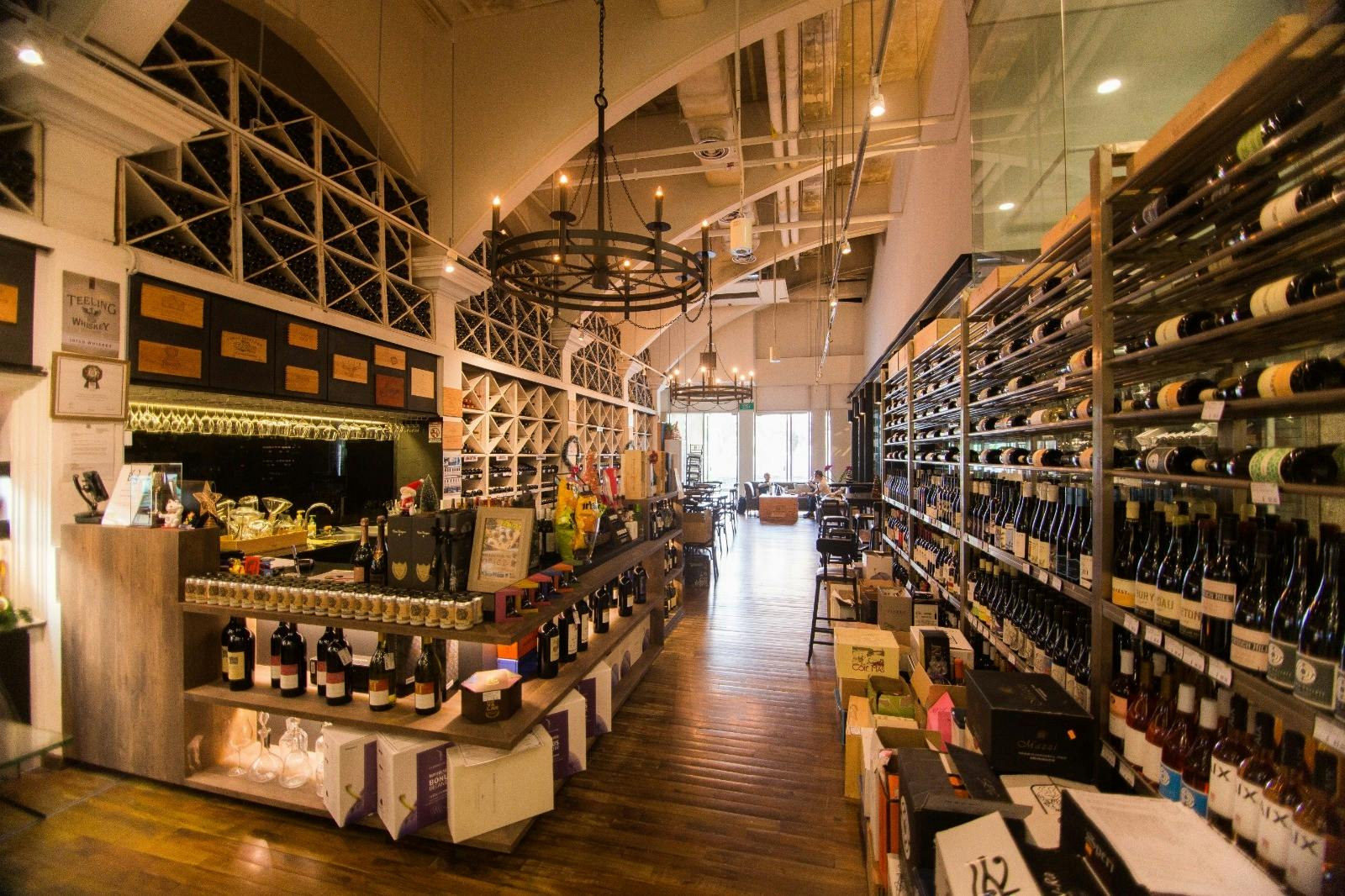 On the other end of the spectrum is Changi Village Hawker Centre for affordable, delicious local delights in the humid heat. Albeit tucked away along the coast of Singapore, it's still worth the travel and especially satisfying after a long bike ride along Changi Beach. The International Muslim Nasi Lemak and Commando Dessert are the two dishes Changi Village is more than well-known for. But definitely be prepared for long, long queues though.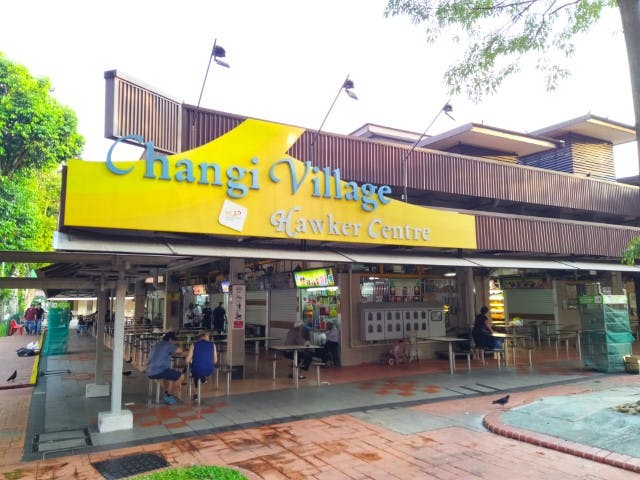 Another must-try is the Chicken Cutlet Hor Fun from Weng Kee Ipoh Hor Fun, and the chicken wings from Changi Village Best BBQ Chicken Wings. On a rainy day, a bowl of sliced fish soup from Guang Xing Original Taste Fish Head Bee Hoon would do just the trick.
Changi Airport - Shop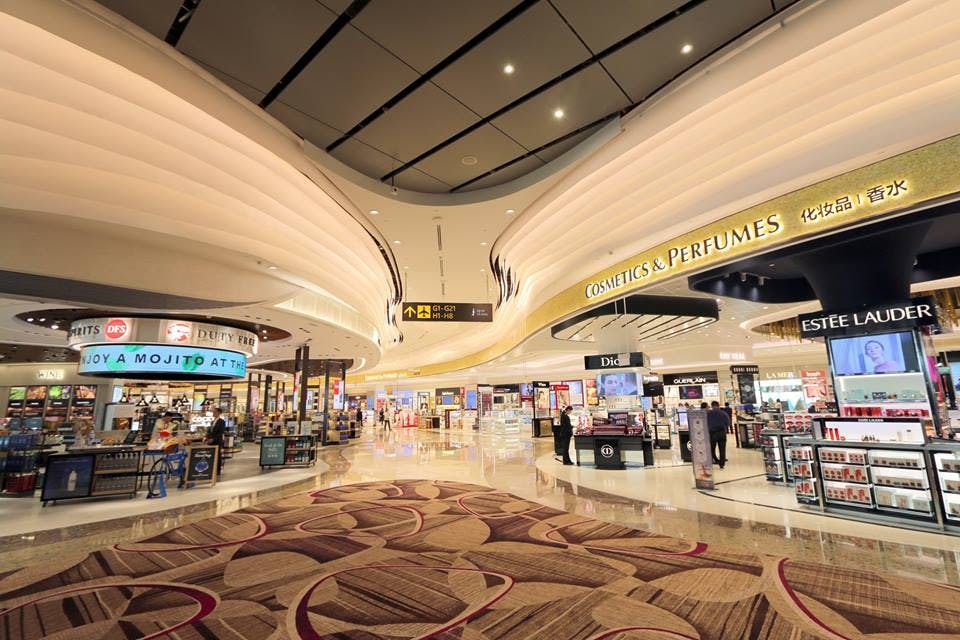 Jewel Changi Airport is the mega mall of the East, almost a little town within itself with the world's tallest indoor waterfall as its glowing centrepiece. Needless to say, with over 400 stores, Jewel is anything but scarce on food, retail and entertainment options. Other than this massive retail complex, there is Changi City Point, the go-to place for factory outlets of various renowned brands like Adidas, Nike, Lacoste and Pedro.
Changi Airport - Play
We here at 99.co have put together a list of places in the Changi Airport neighbourhood you can visit for some fun. For starters, Jewel Changi Airport is more than its Rain Vortex, maze-like interior and green ambience. Its family-friendly Canopy Park, situated at its topmost level, is one hot attraction here. Think nets and platforms suspended over the entirety of Jewel, complete with playgrounds, sky-high bouncing nets, mazes, restaurants and more. The Changi Experience Studio offers a series of high-tech interactive exhibits, fascinating for all ages. There are even playgrounds within the grounds, and a mesmerising Mirror Maze to cautiously pick your way through.
Changi Beach is another popular destination for both tourists and locals, and its facilities include barbecue pits, fitness corners, restrooms, as well as playgrounds. But the sea is its best feature by far. Sit by the beach and watch the sunrise or go fishing, or cycling, or jogging. The possibilities are endless.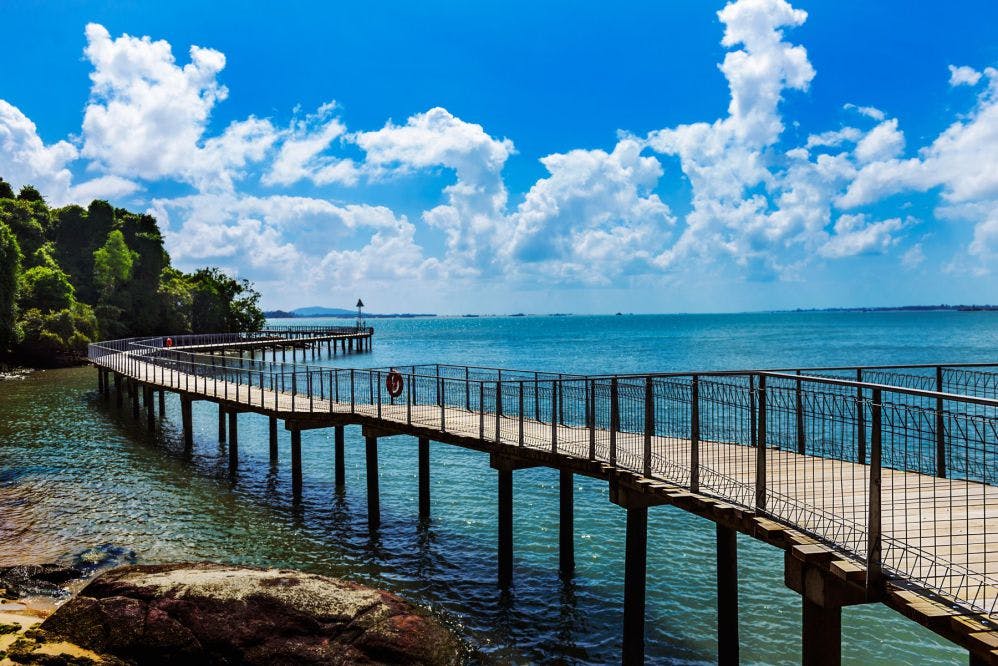 In addition, the People's Association Water Venture is located at Changi Village, and those who fancy getting a little wet can take courses or rent kayaks there. Alternatively, you can visit the surrounding islands such as Pulau Ubin, or even some parts of Johor, Malaysia, via ferry from Changi Point Ferry Terminal. There is also a Civil Service Club at Changi, which has large chalets for barbecue parties and more, and facilities such as a bowling alley, swimming pool, barbecue pit and a Mahjong Room.
Changi Airport - Learn
Young families with children living in the area thankfully need not worry about suitable daycare and preschool options. There are plenty in the neighbourhood. For instance, located at the airport itself, there is MindChamps Preschool @ Changi Airport Terminal 3 which offers a unique curriculum for children aged 18 months to 6 years old, at playgroup, nursery and kindergarten levels.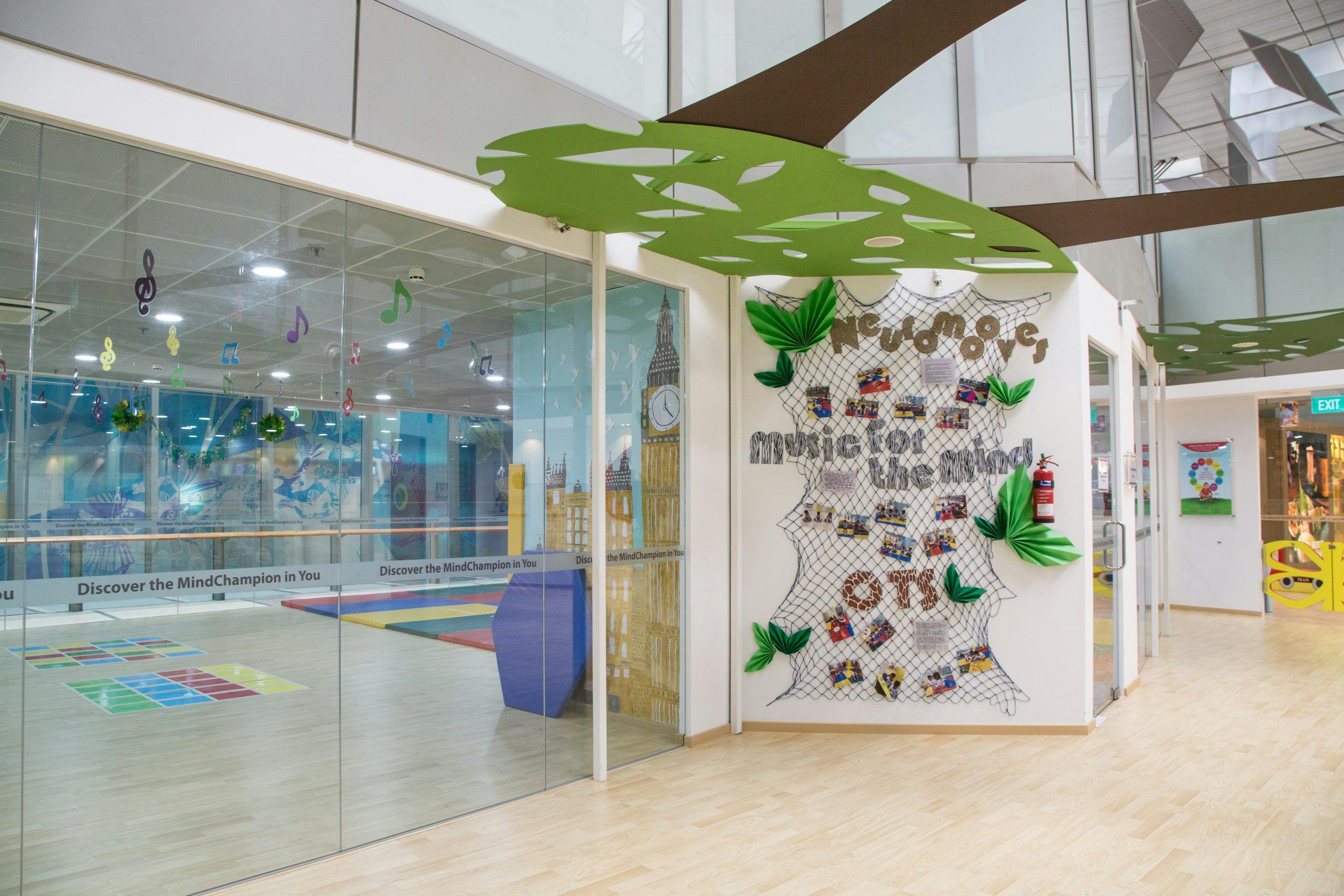 The curriculum is specifically designed to provide a wide variety of activities that prepare children for the change in teaching styles, relationships, environment and routines when they enter primary school. Other preschools near Changi Airport include MindChamps Preschool @ Changi Business Park, Learning Vision @ Changi Airport, Kinderland Preschool @ Upper Changi, Jude Childcare & Child Development Centre, and Changi Education Centre.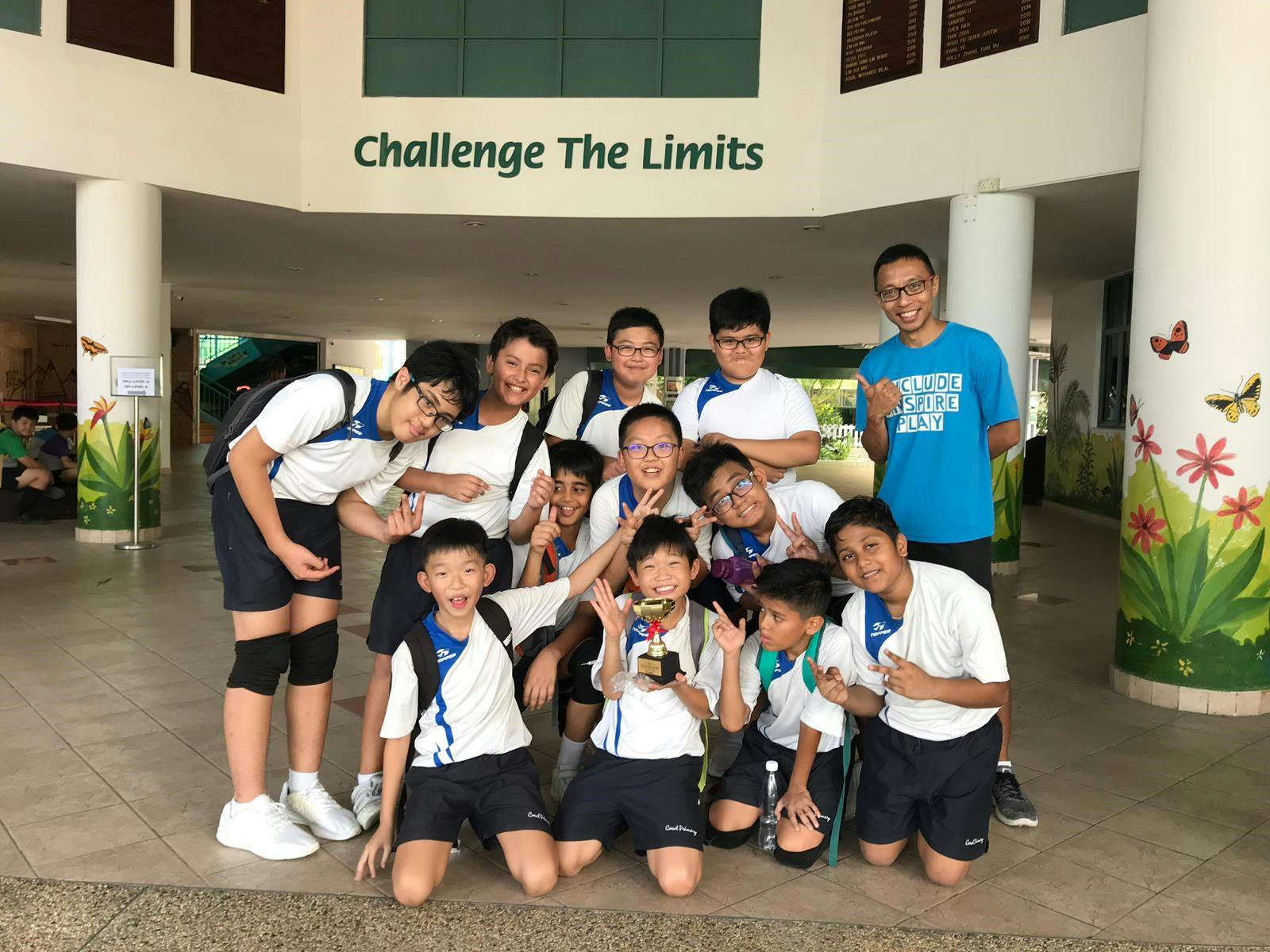 For older children, you can also find several primary and secondary schools in the area. At the primary level, there is White Sands Primary School, one of the best primary schools in Pasir Ris. Other primary schools near Changi Airport include Pasir Ris Primary School, East Spring Primary School, and Casuarina Primary School. Secondary schools in the area also include East Spring Secondary School, Ngee Ann Secondary School, Loyang View Secondary School, Pasir Ris Crest Secondary School.
Changi Airport - Move
The Changi Airport subzone is served by Changi Airport MRT and Expo MRT Stations, with the former directly connected with the airport itself. Changi Airport MRT Station is on the Changi Airport Branch extending from Tanah Merah MRT Station from the East-West Line while Expo MRT Station links up to Changi City Point and Singapore Expo. Public buses also link commuters to nearby MRT stations at Bedok, Tampines, and Pasir Ris.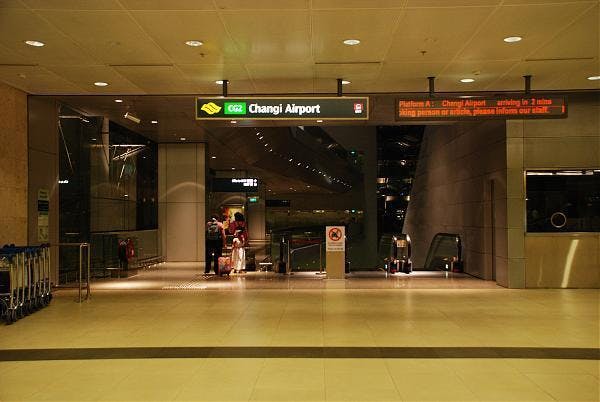 Changi Airport - Parks and Gardens
Located beside Changi Airport, Changi Beach Park is a perfect getaway, stretching approximately 3.3 kilometres from Changi Point to Changi Ferry Terminal. It is one of the oldest coastal parks in Singapore, popular among locals for gatherings and other recreational activities. Changi Beach Park has barbecue pits, a fitness corner, fitness equipment, and an exercise station. Bicycles are also one of the great ways to explore the park and its surroundings. Since it is a part of the Eastern Coastal Loop of the Park Connector Network, it is possible to cycle to Pasir Ris Park via the Loyang Park Connector or via the Coastal Park Connector to reach East Coast Park.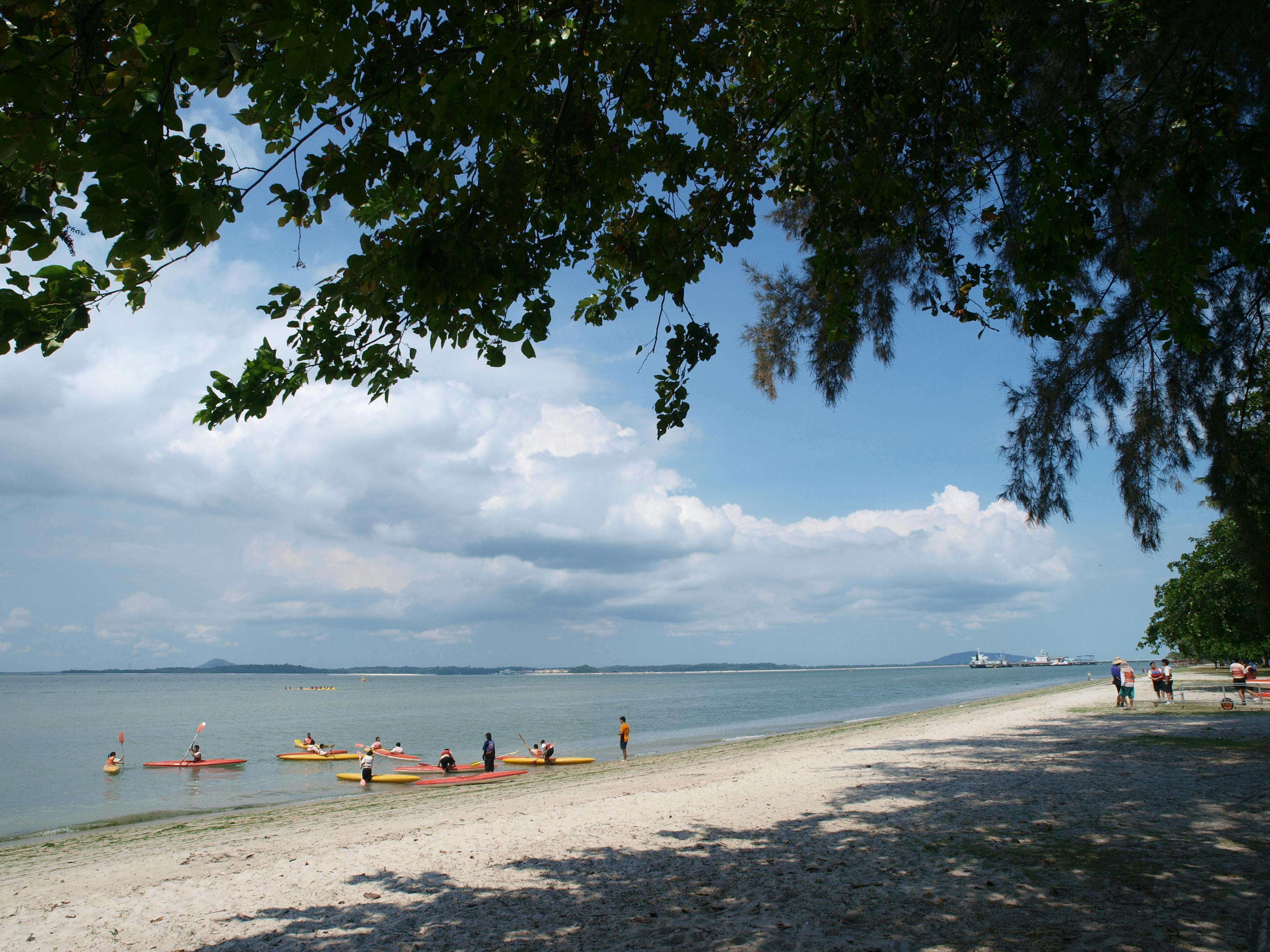 Changi Beach Park is less crowded than other beaches in Singapore, so you can still enjoy peaceful kampong ambience and leave the hustle-bustle of the city behind for a while. Since Changi Airport is right next door, one of the unique activities here is to watch the planes go by, whether leaving for an unknown foreign destination or making its final descent toward the airport's runway.
Shortlist folder is empty
Search for listings to shortlist