Marine Parade
Tags:
Coastal
Bustling
Good for kids
A neighborhood near Aljunied, Marine Parade is well served by commercial facilities including Marine Parade Public Library, Roxy Square and Katong Shopping Centre. To cater to greater demands of residents, Parkway Parade and I12 (112) Katong shopping mall were established to offer more retail and lifestyle options. Nearby, residents can indulge in Marina Bay Golf Course, Singapore's first and only 18-hole golf course. Dakota and Mountbatten are the train stations within the neighborhood. A plethora of educational institutions, such as Haig Girls School, Dunman High School, Tanjong Katong Girls' School and Canadian International School are located within the zone, easily attracting families who reside in the numerous private housing and HDB flats around the area. Residents also can easily access East Coast Park for an enjoyable weekend. Besides The Makena, The Sea View, The Esta, Cote D'Azur and Mandarin Gardens apartments, upcoming condominiums such as Edenz Loft, Dakota Residences and Dakota Waterbank provide more residential space for home seekers.
Summary
Mention East Coast to anyone acquainted with Singapore and you will be invited to envisage idyllic beaches, excellent eats and colourful Peranakan houses. Stretched between Mountbatten and Siglap, this neighbourhood is comfortably situated by the beach on the southeastern coast of our little red dot.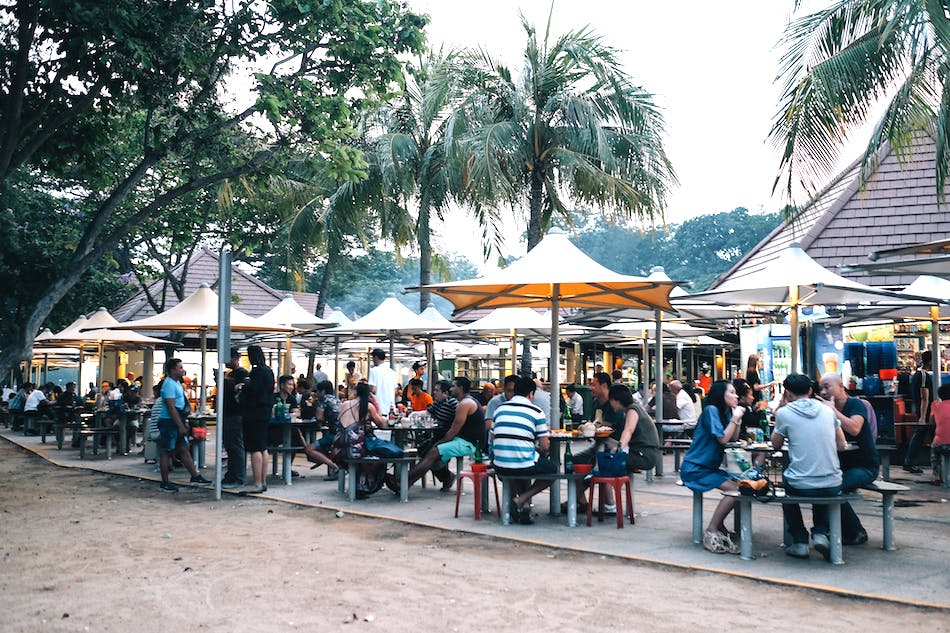 Since the late nineteenth century, when seaside mansions started to stretch along the beachfront, there has been an influx of the more affluent segments of society to East Coast. Presently, it still exudes a certain genteel old-world charm and is a favourite stomping ground for architecture buffs and heritage enthusiasts.
Once the enclave of Eurasians and Peranakans, old customs and cultures have withstood the tides of time. Emblematic of the influences of old are the well-preserved cuisines, as well as the conserved houses that line the myriad of little streets. A dip into the history books (or Internet laksa lore, more like) teaches us that Katong Laksa—the immensely popular Singaporean noodle dish—has its roots right here. Upon moving to Singapore and marrying his Peranakan wife, Janggut (a Malay nickname referring to Mr. Ng Juat Swee and his mole hair) started selling the original katong laksa around the Marine Parade beach area in the 1940s, serving it from metal buckets carried on a wooden pole across his shoulders.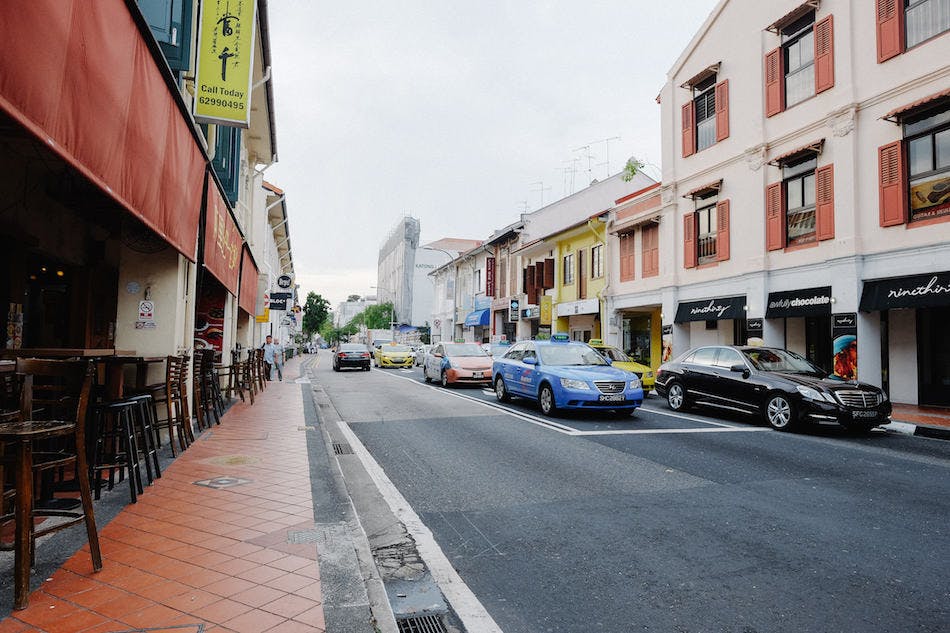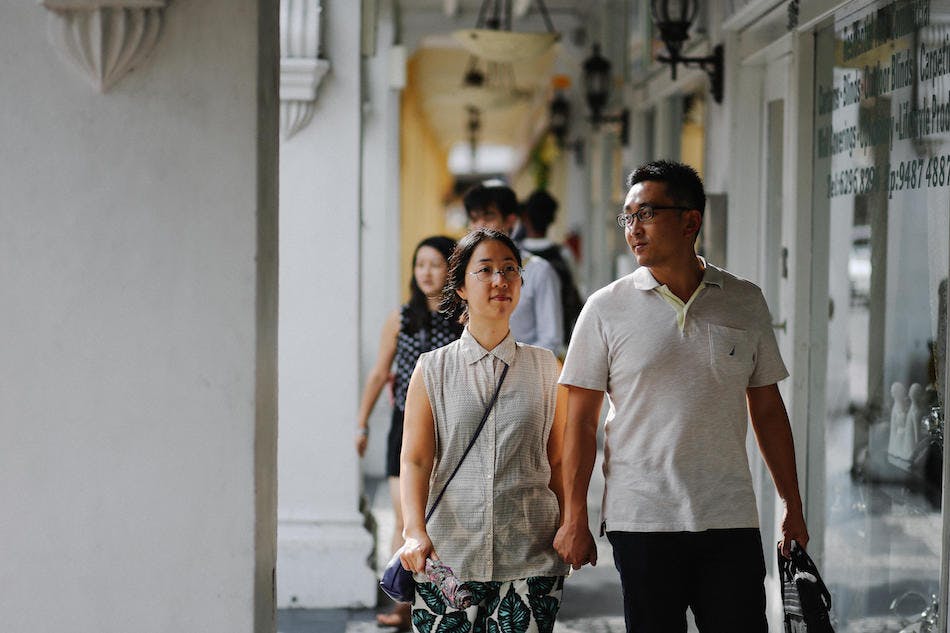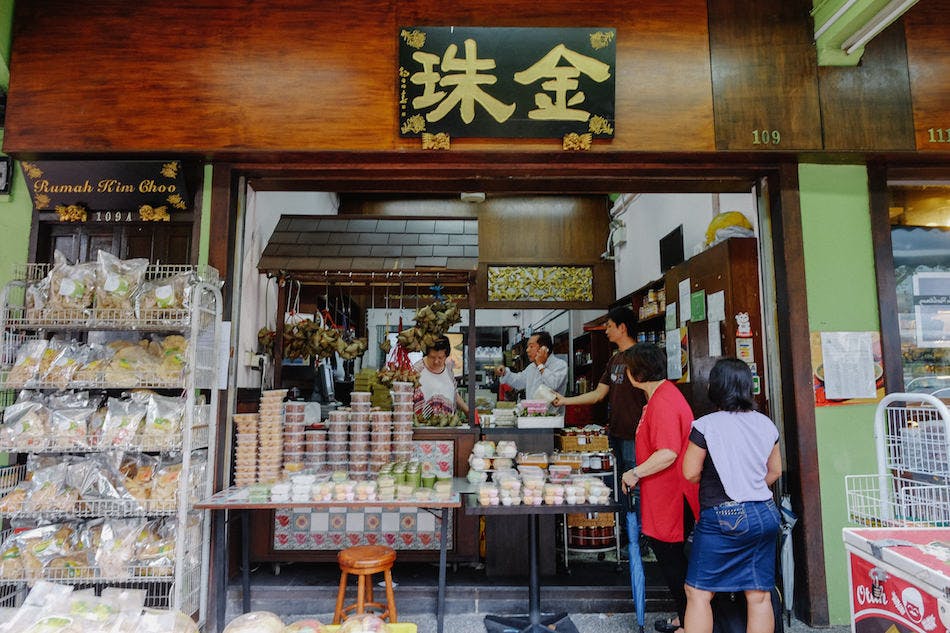 Heritage aside, Singapore's unrelenting economic growth has not been lost on the neighbourhood, and state of the art amenities, including a mall, ice-skating range, bowling alley and cinema have been built in close proximity. While still home to sundry locals who have resided in East Coast for generations, many an expatriate have over the years moved in, giving East Coast a discernible cosmopolitan vibe.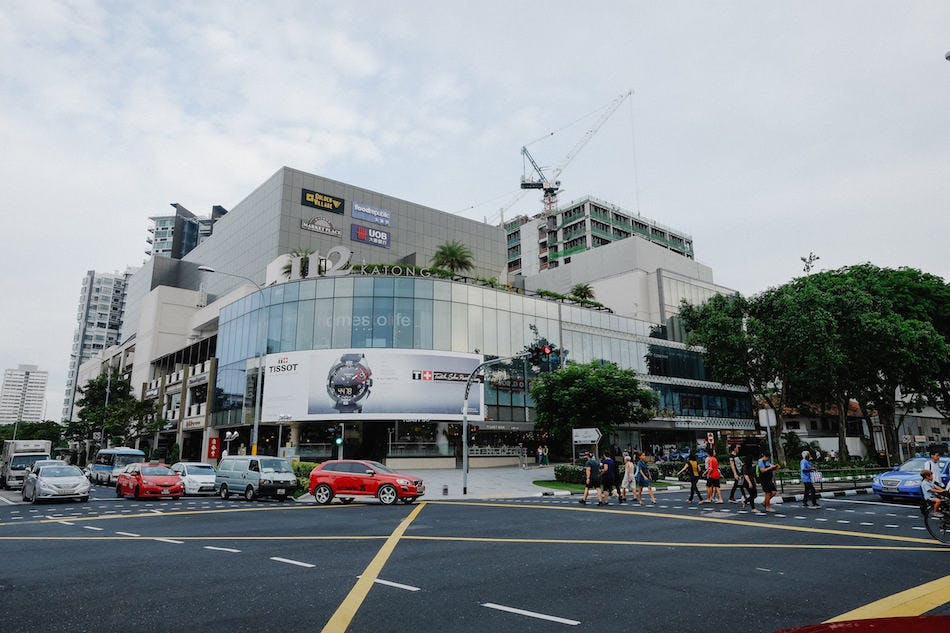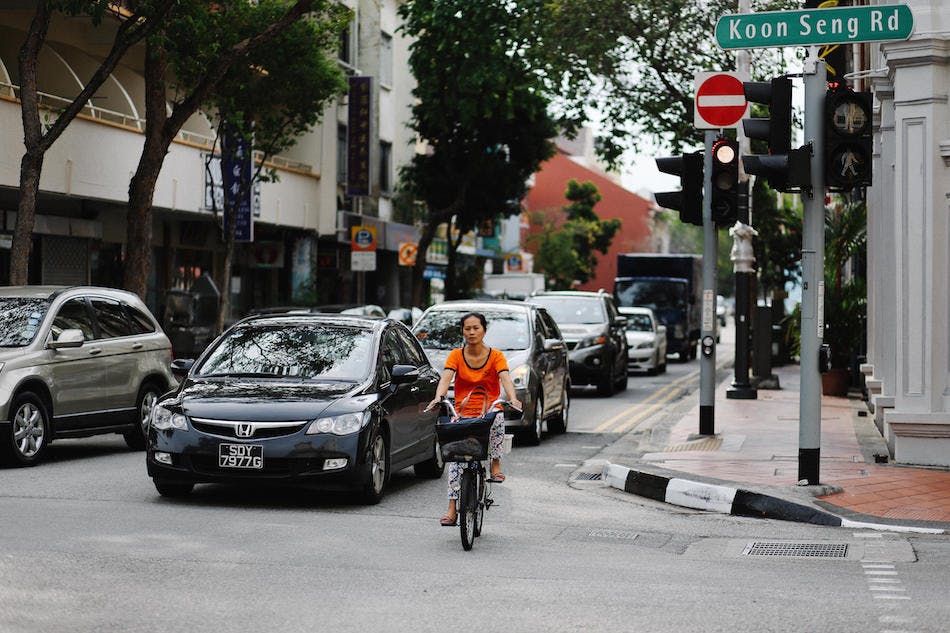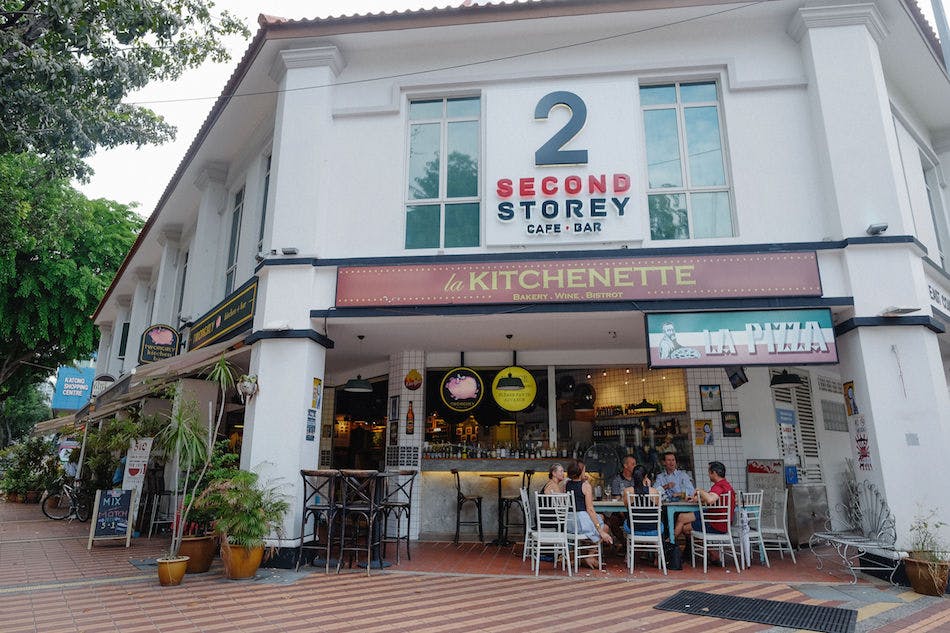 Marine Parade - Stay
East Coast is home to many a landed property, and while there are plenty of types to choose from, the distinctive Peranakan shophouses and terrace houses that have been restored to their former glory are the jewels of the neighbourhood. That said, the neighbourhood has its share of modern designs, especially in the vicinity of Joo Chiat.
For those who prefer apartment living, there are plenty of condominium developments in East Coast that will suit a variety of lifestyles and budgets. The condominiums run the gamut from the older (and oftentimes more spacious) developments such as Bayshore Park and Mandarin Gardens nearer to Siglap all the way to the newer and shinier (yet more space-constrained) offerings around Telok Kurau and Amber Road.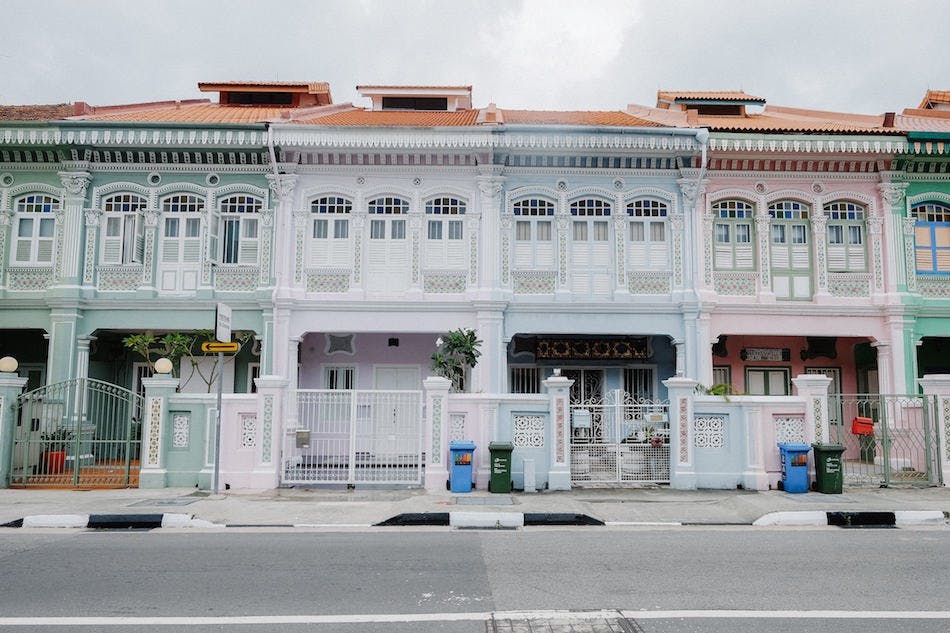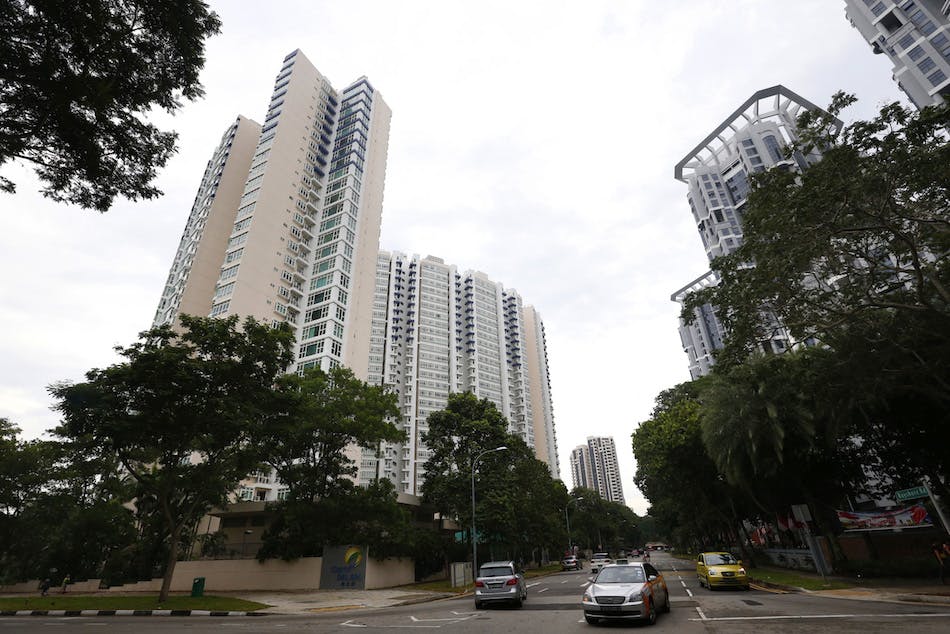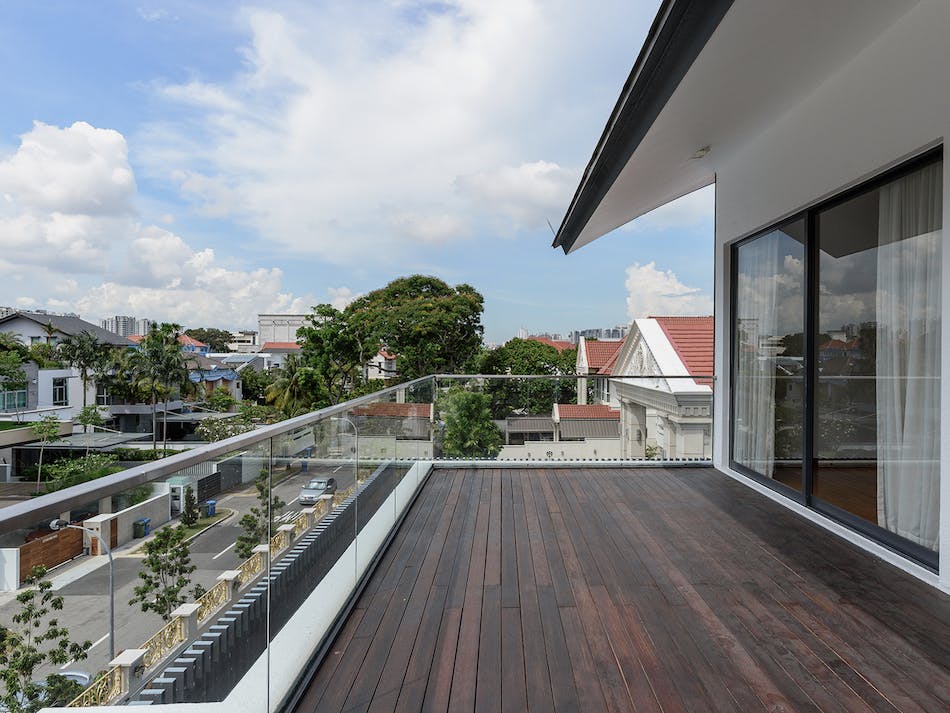 Can't decide between house and apartment living? Sandalwood, a development on Tembeling Road, can justly be viewed as a happy marriage between the two, effectively incorporating both 16 conservation terrace houses and one block of apartments into a cohesive design.
Got a budget that is better suited for flats? Don't rule out East Coast just yet, as there are several HDBs around. If it is an option for you, aim for the ones situated along Marine Parade Road, and wake up everyday to stunning views of the Singapore Straits' blue waters.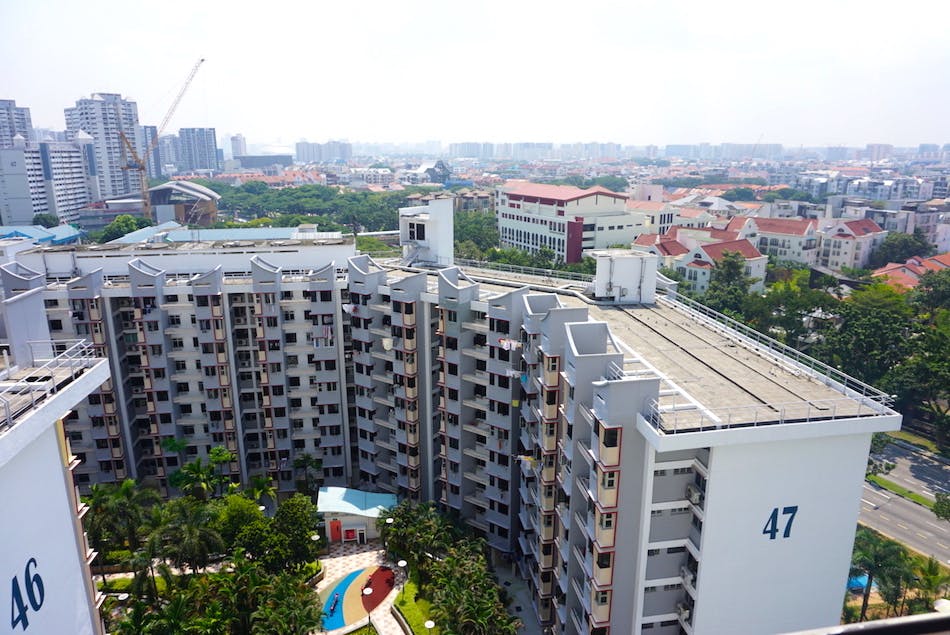 Marine Parade - Eat
While, Singapore in general is a culinary melting pot, East Coast has got a comparative advantage in terms of (drumroll please) seafood. The proximity to the ocean is definitely reflected on the restaurants and food vendors at East Coast, with seaside eateries offering a wide variety of top-quality crab, lobster, shrimp, fish and the like.
Another culinary highlight is the Peranakan cuisine. With a mix of Chinese, Malay and Indonesian influences, Peranakan chefs are distinct in their inventive use of spices, making for heady flavours in their dishes. Inside scoop: check out Glory Catering or PeraMakan along East Coast Road.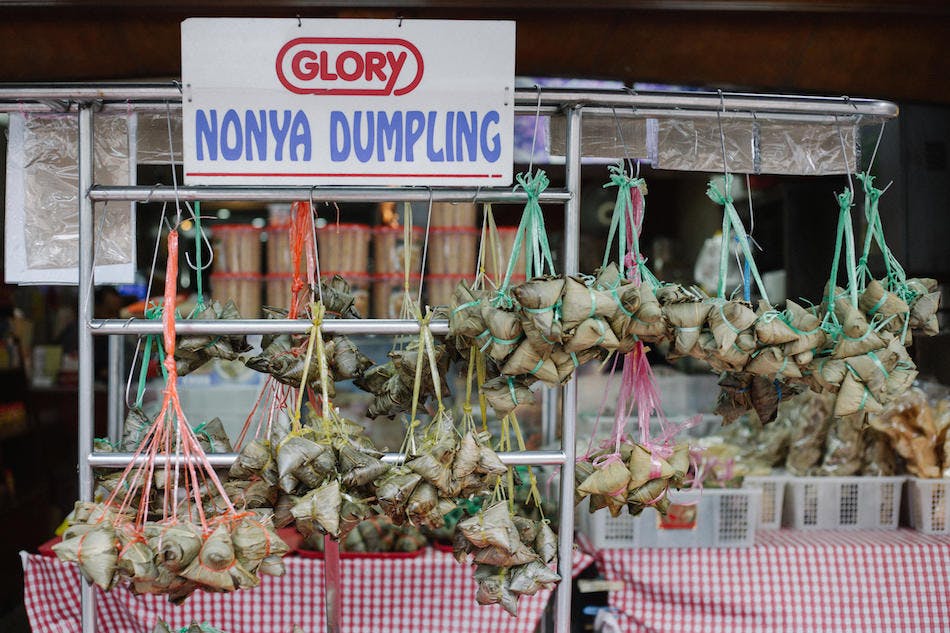 You can also feast on local hawker fare at the Old Airport Road Food Centre next to Dakota MRT Station. This hawker centre is widely considered to be one of the best in Singapore for its prawn noodles, freshly made chee cheong fun and soy beancurd. While if you often crave for something more ubiquitous and well known, there are modern chain restaurants aplenty, such as Din Tai Fung, Nando's, Boon Tong Kee or Toastbox.
Expatriates longing for a taste of home may find it at one of the several eating establishments that offer foreign cuisines. In Siglap Centre, you can find a selection of Italian, Japanese and Turkish restaurants. Freshly-made takeaway pastas and sauces can be found at Da Paolo Gastronomia at 112 Katong and if you get a hankering for some German sausages, there is Brotzeit next door. Up for some authentic Chinese cooking instead? Check out the Eastern and Northern Dumpling Restaurant at 220 East Coast road.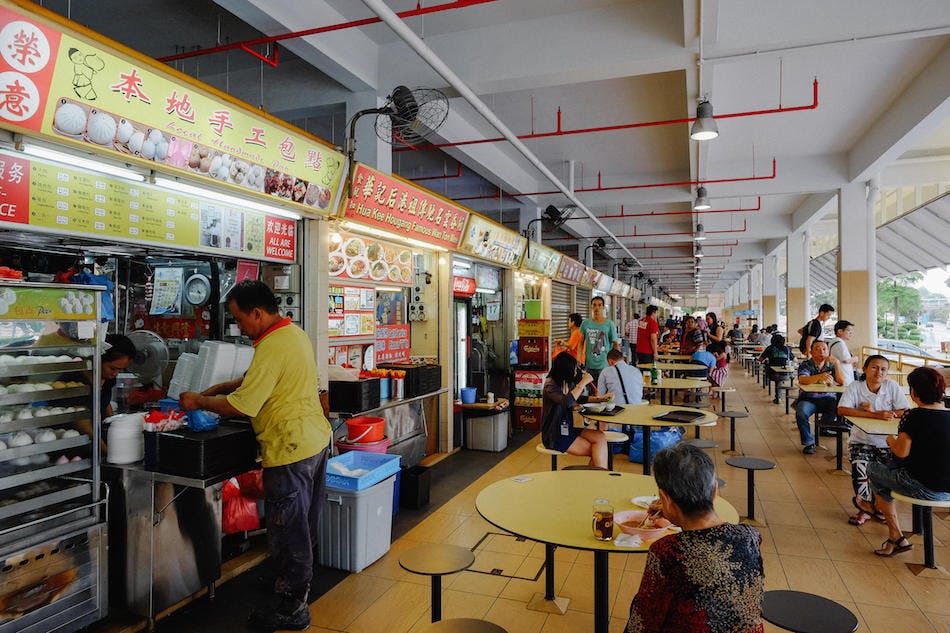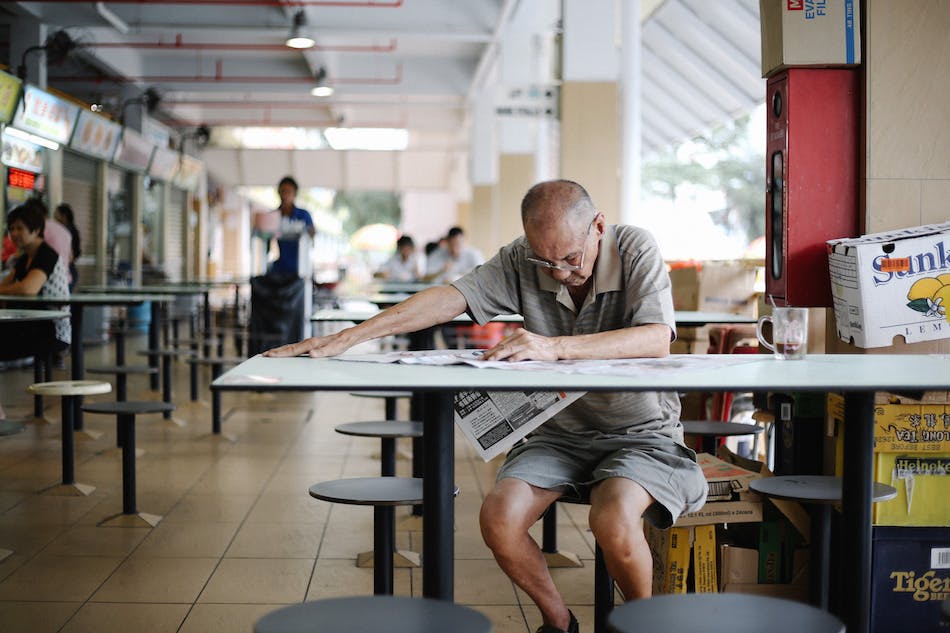 Marine Parade - Drink
Those who like to wind down over a drink—whether it's a glass of wine, a chug of cold beer or a cuppa cappuccino—will be pleased with the array of pubs and cafes in East Coast. Case in point, if you are a British transplant or a local with a bit of an Anglophile in you, be sure to venture onto Sidewalk Tavern on the Siglap side or the Trenchard Arms for a taste of Britain's ubiquitous pubs.
99.co's picked out a few places to get your afternoon cuppa, within homely shophouse cafes - especially great for cafe-hopping dates. Head down to the Dutch Colony Coffee Co. or Coast & Company in Siglap, British Hainan in Joo Chiat or Cafe Melba on Goodman Road.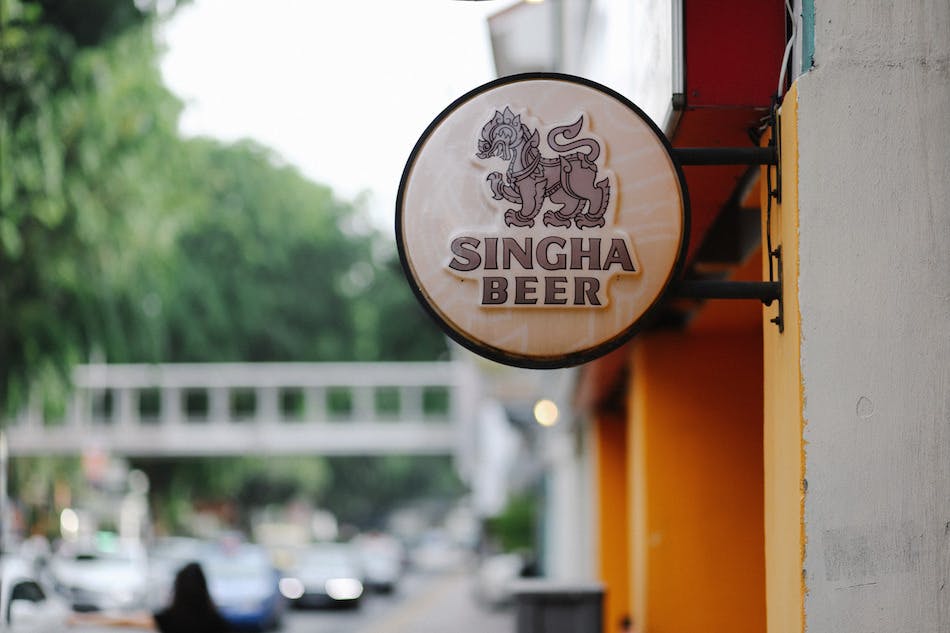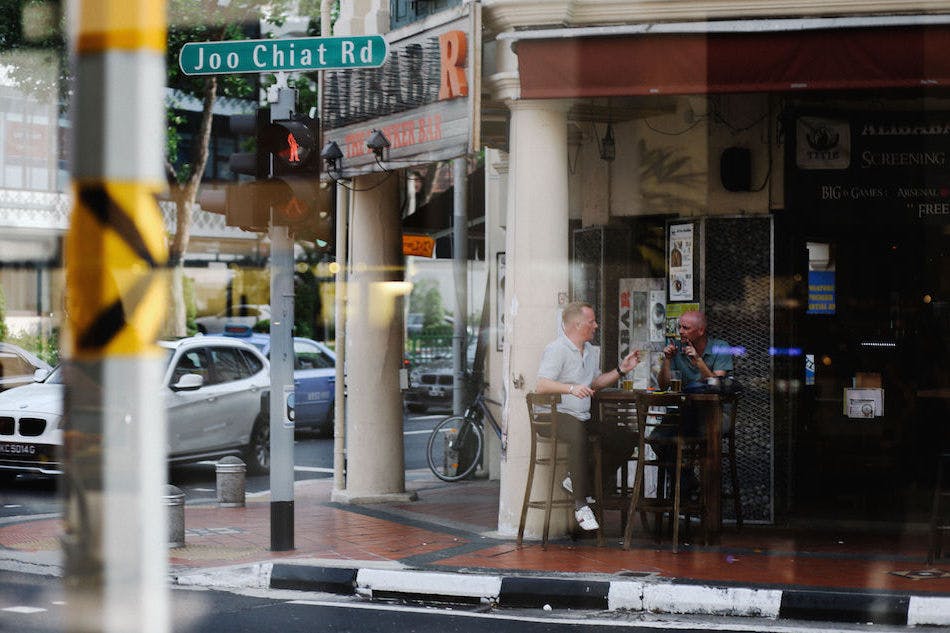 Marine Parade - Shop
Residents of East Coast find their shopping needs more than adequately met by the shops and stores in Parkway Parade, 112 Katong and Siglap Centre as well as by the smaller, more eclectic shops in the shophouses along the side roads and lanes. More than just clothes, bags, shoes and stationery, the range of shops here include services from healthcare (for both human and pets) to grooming (also for both humans and pets).
On a practical note, Parkway Parade houses the larger supermarket chains (Cold Storage and Giant), home good stores (Best Denki and Harvey Norman), as well as the major department store (Isetan). Lastly, Citibank, DBS, HSBC and UOB have branches here too.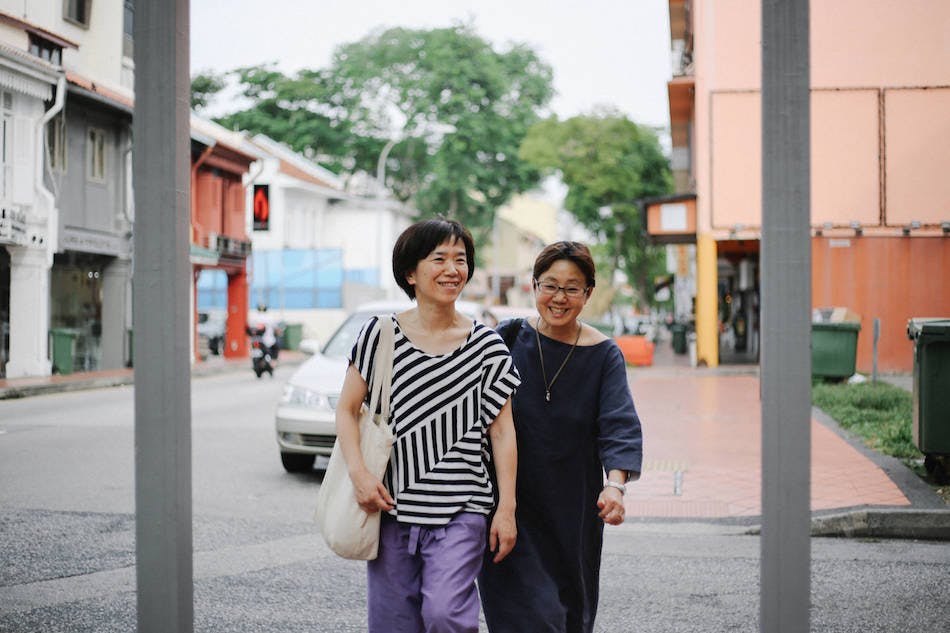 Marine Parade - Play
Running, cycling, rollerblading, skating, fishing, picnicking, barbecuing—you name it, East Coast will probably have a space for it. Perhaps the neighbourhood's most well-known attraction, East Coast Park spans 15 kilometres and provides an outdoor recreational escape from the island's buzzing city life. There are few places in Singapore where the feel of nature can be found right at your very doorstep.
For those who prefer to keep their fitness regimes indoors, you might be interested to join Fitness First in Parkway Parade. J H Kim Taekwondo and the Gentle Art Academy, both along East Coast Road, offer training in the martial arts.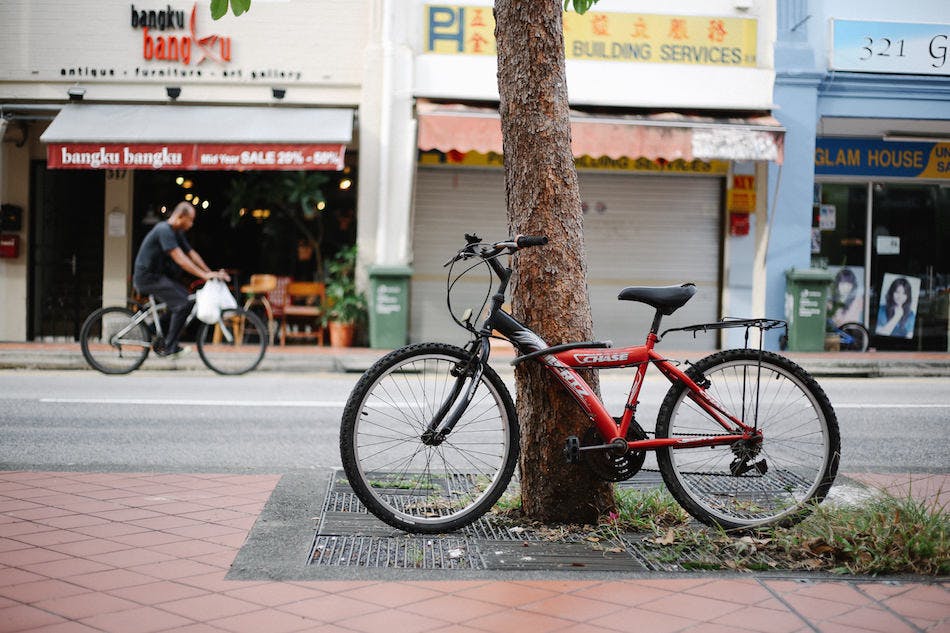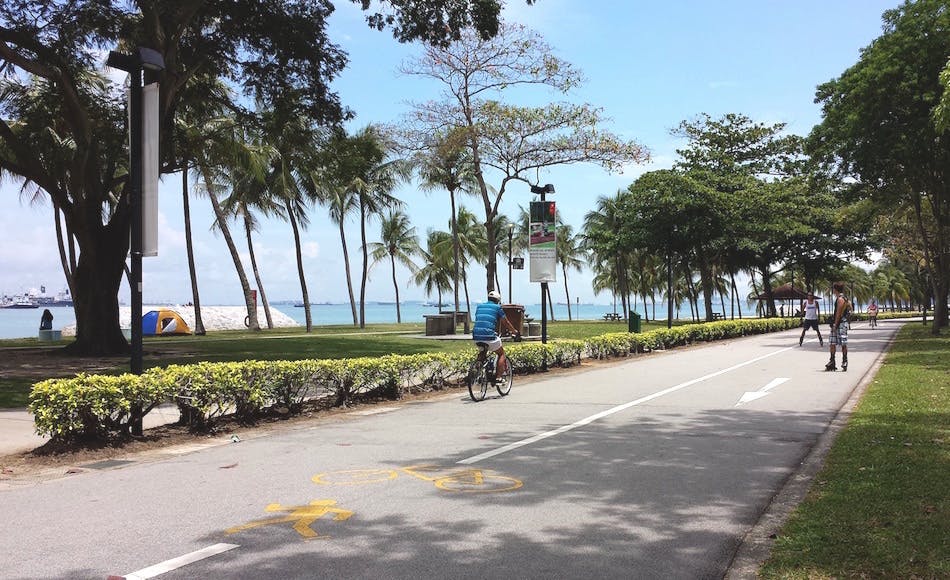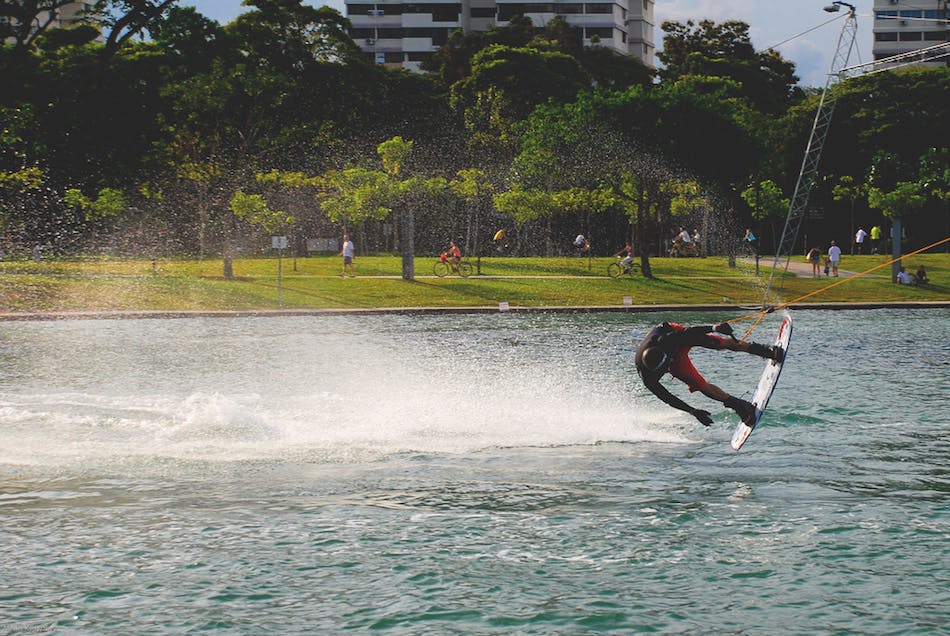 Marine Parade - Learn
With well reputed schools such as St Patrick's School, CHIJ Katong Convent, Tao Nan School, Dunman High School and Victoria School, East Coast can be considered a good and future-building neighbourhood for children. Notably, East Coast, being home to a number of well-regarded international schools such as the Canadian International School and EtonHouse International School, is the neighbourhood of choice for expatriates with children.
EtonHouse International School currently has 3 pre-schools located in Mountbatten. EtonHouse Mountbatten 223 is an award-winning pre-school located minutes away from Mountbatten Station. It caters children from Pre-Nursery to Kindergarten 2 and it follows the Singapore academic calendar.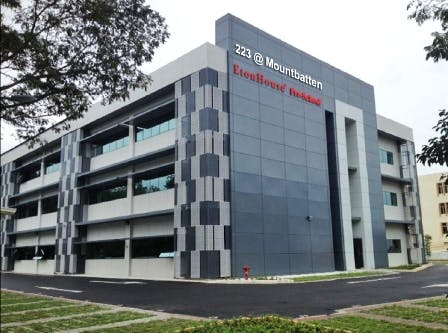 EtonHouse Mountbatten 717 offers childcare services and the option of their unique Chinese Immersion Programme for Pre-Nursery to Nursery 1, the curriculum is delivered entirely in Mandarin by qualified native speakers.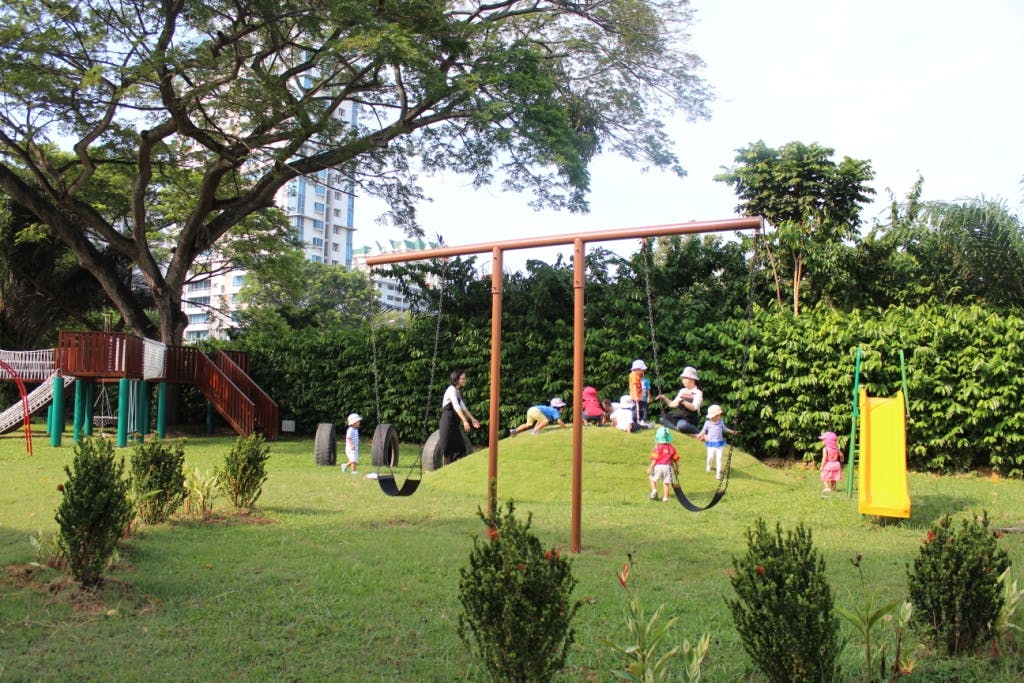 Lastly, EtonHouse International Pre-School at Mountbatten 718 is a trusted name in education offering a bilingual inquiry-based IB programme that nurtures confident and capable learners.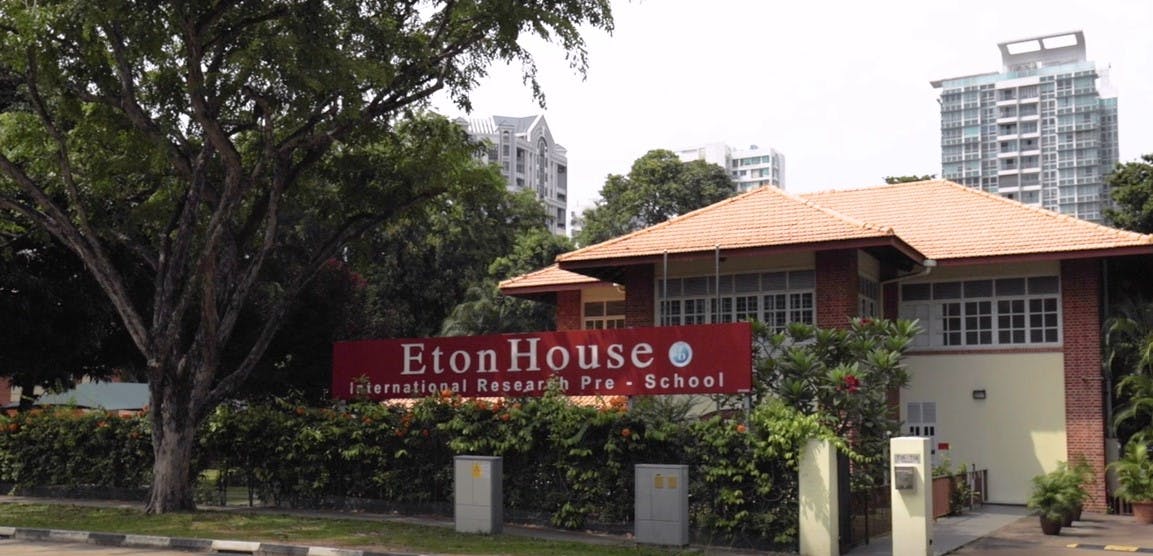 East Coast also has a wide variety of extracurricular activities on offer. Whether you are keen on learning new skills yourself or wish to enlist your child in after-school programs, you can find it at East Coast, home to for instance the Kawai Music School at Parkway Parade, and the Ballet & Music Company, Han Language Centre and Mind Stretcher at 112 Katong.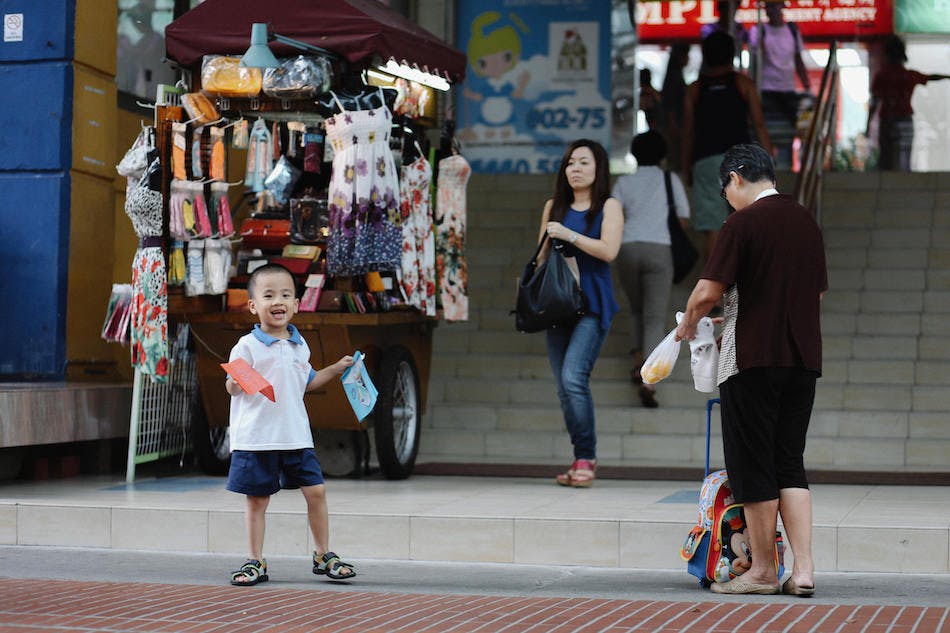 Marine Parade - Move
East Coast can be reached by automobile via the East Coast Parkway (ECP), which runs from Marina Bay to Changi International Airport. Those who rely on public transport can take one of the bus services that come in from Orchard Road and ply Marine Parade Road and East Coast Road.
On the Mountbatten side, there are the Mountbatten and Dakota MRT Stations on the Circle Line, and further afield are the Aljunied, Paya Lebar, Eunos and Kembangan MRT Stations on the East-West Line. From these stations, there are multiple bus services to East Coast. Compared to most other neighbourhoods East Coast is comparatively less well served by the MRT network. On the one hand, this is a disadvantage for it means more time commuting; on the other hand, it may just be the reason that East Coast has been able to preserve its laid-back charm.
Certainly, you shouldn't just pass through East Coast from the confines of an MRT train to get to know it. Pictures, rankings, statistics, data and even stories can only do so much, East Coast is meant to be experienced up close.
Go on. Wander around and maybe, just maybe, you might want to stay here.
Marine Parade Public Library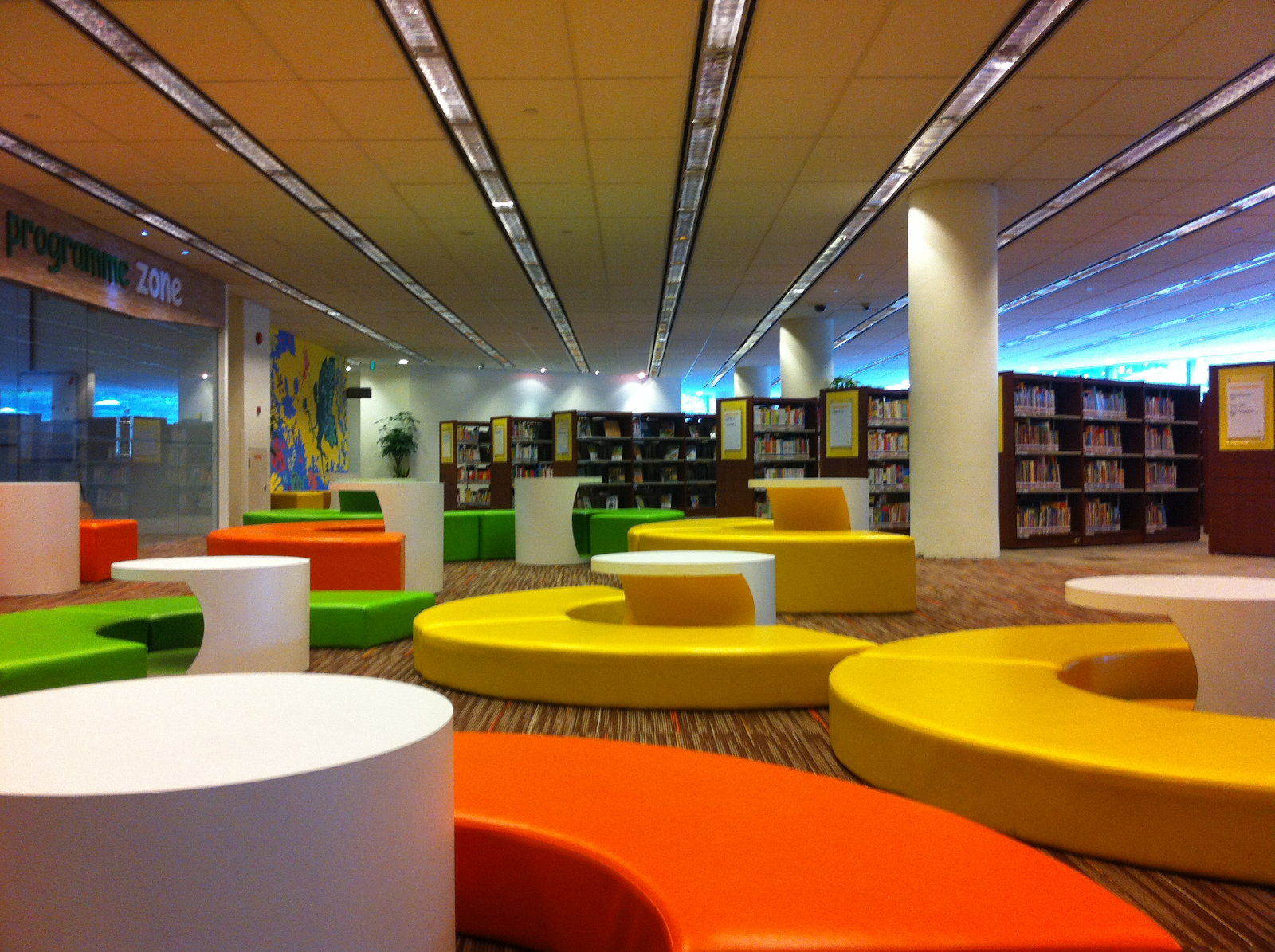 Marine Parade Public Library is located within the Marine Parade Community Building and has a total collection size of about 214,000 books, magazines, and audio-visual items in the four official languages. The unique thing about the library is that it is the only one in the city with a mezzanine level. The mezzanine level boasts an all-new design that defines the space as a teen zone, with cosy seating and reading areas. This teen zone houses the young adult collection, including comic books and visual novels. As for other age groups, younger children are free to read, learn, and roam at the dedicated kids' section on the second level. This children's section deserves a special mention as it has been transformed into a colourful innovative space that promotes learning through exploration and active play. Its programme zone at level 2 has also been given a fresh look with the aim of hosting even more exciting programmes, such as storytelling sessions for families. Meanwhile, on the third floor, you can find all sorts of things to indulge your senses, ranging from food to music.
Marine Parade - Parks and Gardens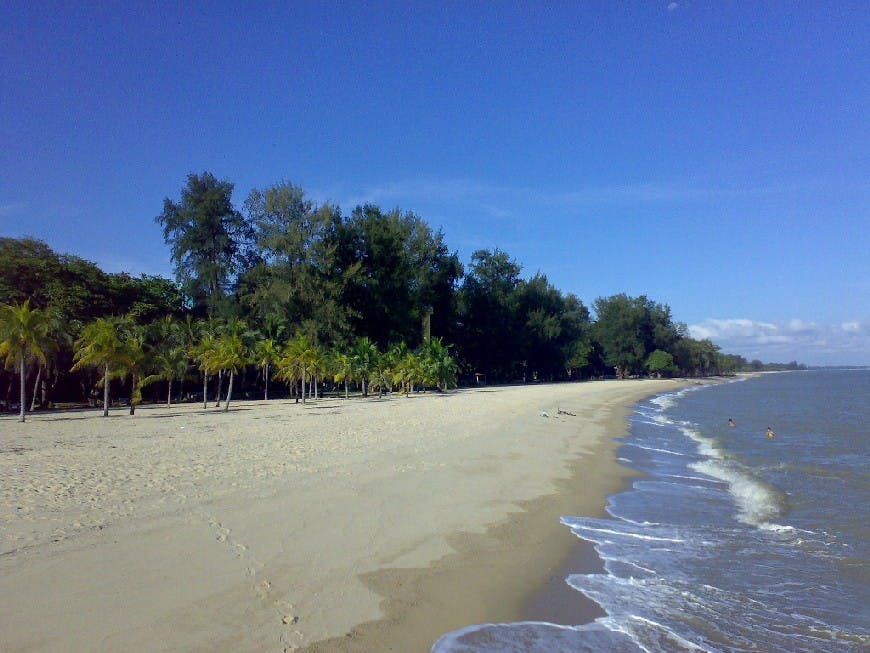 It is kind of fair to say that every Singaporean has been to East Coast Park at least once in their lives and all the more the same can be said for the residents of the East. Be it for a BBQ night, a family outing, or a casual date with your darling, the park is truly a treasured destination for an urban getaway. It offers an invigorating and exciting diversity of sporting, dining, and recreational activities. Frolicking or jogging by the beach are also some of the common reasons people head down to this scenic coastline that stretches over 15 kilometres. East Coast Park itself is a beach and a park encompassing Marine Parade, Bedok, and Tampines areas along the southeastern coast of Singapore. While the East Coast Park has always been in the spotlight over the years, Marine Parade may offer its residents more varied options when it comes to parks and open spaces. For instance, there is Katong Park which provides excellent opportunities for families to engage in a variety of recreational activities. The exciting playground there surely will keep the children entertained all day long.
Shortlist folder is empty
Search for listings to shortlist