Seletar
Tags:
Quiet
Residential
Exclusive
Located near the Yio Chu Kang private housing district, the Seletar neighborhood itself used to be a restricted military area with few residential spaces. However, there are plans for Seletar to be transformed into one of Singapore's regional centres in the future. Seletar airport, an integral part of the Seletar Aerospace Park, is the most iconic building within the vicinity. There, aircraft maintenance and manufacturing are among the other aviaition activities hosted. Singapore's Youth Flying Club, an aviation-training centre, also holds its headquarters at the air base, where basic flying courses and private pilot's license courses are offered to Junior College and Polytechnic students. Nearby, residents can enjoy recreational activities at Seletar Country Club, which offers golf and bowling among other amenities.
Summary
Perhaps best known for its military airbase, Seletar has been mostly considered more as a place of interest rather than a residential area. And rightfully so. Further north to Sengkang and a smidge west to Punggol, Seletar is practically the northern edge of Singapore, just south of the Straits of Johor. Named for the once indigenous Malay subgroup, the Orang Seletar, the planning area is one of the few locales within Singapore to receive a unique direction of development.

Formerly the site of the United Kingdom's Royal Air Force's airfield, the site also served as a civilian airport in the 1930s until Kallang Airport opened in 1937. The land had been purchased by the Straits Settlement government in 1923 from the Singapore United Rubber Plantations Limited as the site had previously been a rubber plantation estate. The Singapore base of the Royal Air Force airfield was the first RAF base east of India.
Prior to the opening of the Royal Air Force military airfield in 1930, the area was home to the Orang Seletar, sea gipsies who lived on the waters of the island.
The area is now home to the new 160 hectares spanning Seletar Aerospace Park. Adjacent to Seletar Airport, but united under the same development umbrella, the aerospace park houses industries specialising in aerospace development, aircraft maintenance and repair services.
The colonial history of the precinct survives beyond the aerospace district. Meant as housing for the Royal Air Force's military personnel and their families, the site hosts an array of colonial-era bungalows. Though most are still standing today, almost 200 units were demolished to make way for what is now the Seletar Aerospace Park. Of the remaining 204 units, some will be retained and repurposed into aerospace training schools or retail spaces for food and beverages. An expected 131 bungalows will continue to be used for residential purposes, and have been reserved accordingly.
There are future plans to transform Seletar into one of Singapore's regional centres, along with Jurong East in the west, Tampines in the east, and Woodlands in the north. Currently, the Seletar Planning Area is officially divided into 4 subzones: Seletar, Seletar Aerospace Park, Pulau Punggol Barat and Pulau Punggol Timor.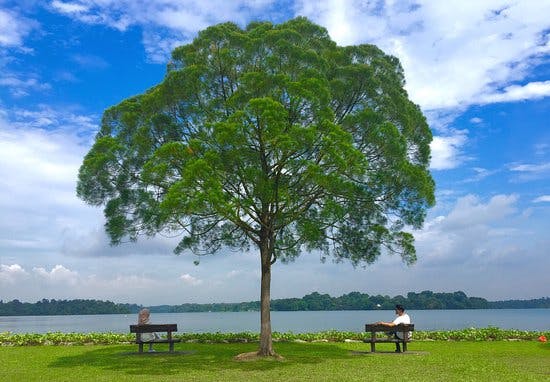 A landmark of the district, the Upper Seletar Reservoir (then known as just Seletar Reservoir), was built after the First World War, in 1920. The intent behind the reservoir was to meet the water demand in Singapore. The reservoir has since been marked as a conservation site in August of 1999.
Seletar - Stay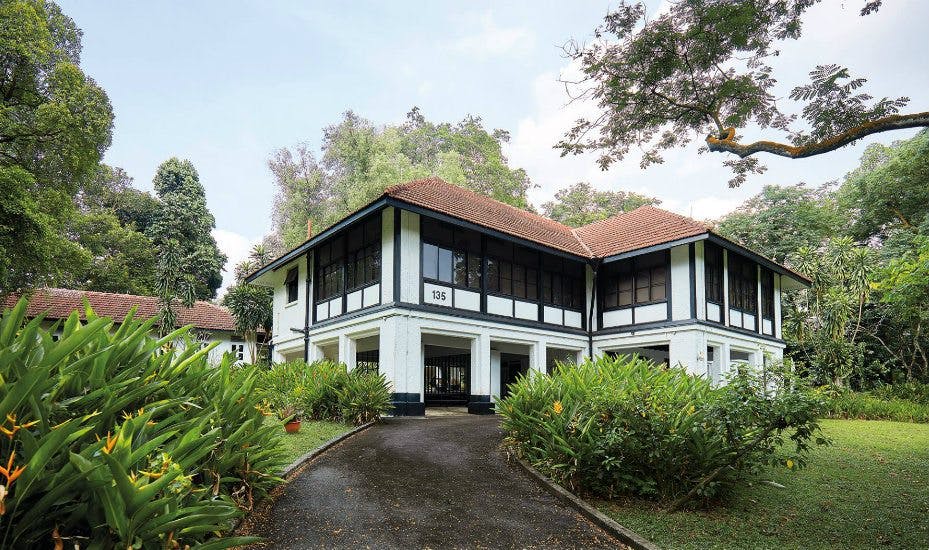 Despite its once extensive range of bungalows for the Royal Air Force's military personnel, Seletar today lacks proper residential spaces. Even the remaining 100 odd bungalows reserved by the government for residential purposes are not accessible to most civilians looking to settle down.
Thankfully, Seletar is flanked by a range of other precincts, almost all of which contain established or growing residential spaces. Seletar's proximity to both Sengkang and Punggol make them both ideal locations for housing beyond Seletar's borders.
Additionally, the equally nearby Yishun is one of Singapore's oldest and most developed housing estates. With a range of housing options from condominiums to the standard HDB apartments, Yishun is the ideal go-to for residential needs in the area.
Seletar - Eat
While it may seem like Seletar's low residential population would indicate a lack of food and beverage options, the precinct's high industrial and commercial population has created a demand for all-rounded eateries.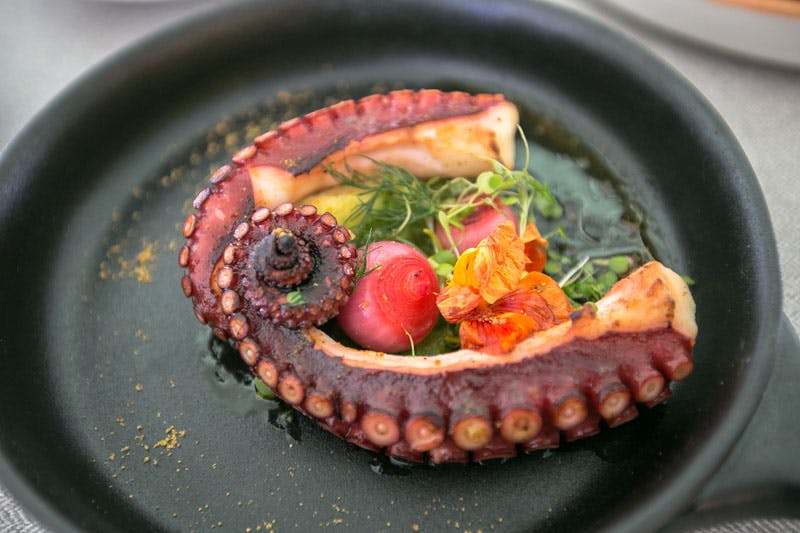 Additionally, the high influx of visitors, adventure seekers, and explorers has led to a growth of fun and interesting outlets.
The Soek Seng 1954 Bicycle Cafe is a well-decorated bicycle-themed cafe, with excellent food. Fan favourites include their Katsu Don, which is a chicken cutlet that comes with Japanese curry, potatoes, carrots, and fluffy white rice. If you're up for dessert, their rainbow cake is also a real hit. Adorned with real bicycles and located right next to the runway, the cafe is a great place to duck into if you're looking to get away from the heat. 
Try what is supposedly amongst the best prata in Singapore at Thasevi Food Famous Jalan Kayu Prata. The establishment is open 24 hours and serves a vast range of Indian-Muslim food, amongst other cuisines.
If a European experience is what you seek, you'll get exactly what you want at YOUNGS Bar and Restaurant. The restaurant is a charming trip to the Old World, facilitated by a rustic interior and menu. Treat your palate to mussel pots in white wine, tomato, or blue cheese bases. If not, you can always settle with the flank steak. 
For a larger variety of options and to experience a hidden dining oasis, head to Seletar Aerospace Park. where four food and beverage tenants have united to give the formerly deserted place a breath of fresh air. Wheeler's Estate is a well-loved option that serves all your favourites, whether it's fish and chips, barbecue chicken, or beef short rib.
Seletar - Drink
The serene stillness of Seletar is best enjoyed with a cold pint, or a hot mug. No in-betweens. And so, it's an absolute blessing that the area is occupied by drink specialists.
Tang Tea House at Jalan Kayu is an anomaly considering the dish that Jalan Kayu is known for - prata. The establishment is a good place to go to for tea time, and other meals. Their drinks like the fizzy lemon ribena and the blueberry longan beg to be tasted, and other unique offerings like the wheatgrass bandung, and the 100% pure coconut with wheatgrass super cooler promise a refreshing effect on the body. The shop also offers classic dessert stall offerings like bobo cha cha and mango sago.
Head to Seletar Aerospace Park and indulge in the drinks at one of the restaurants there, as they are guaranteed to pique your interest.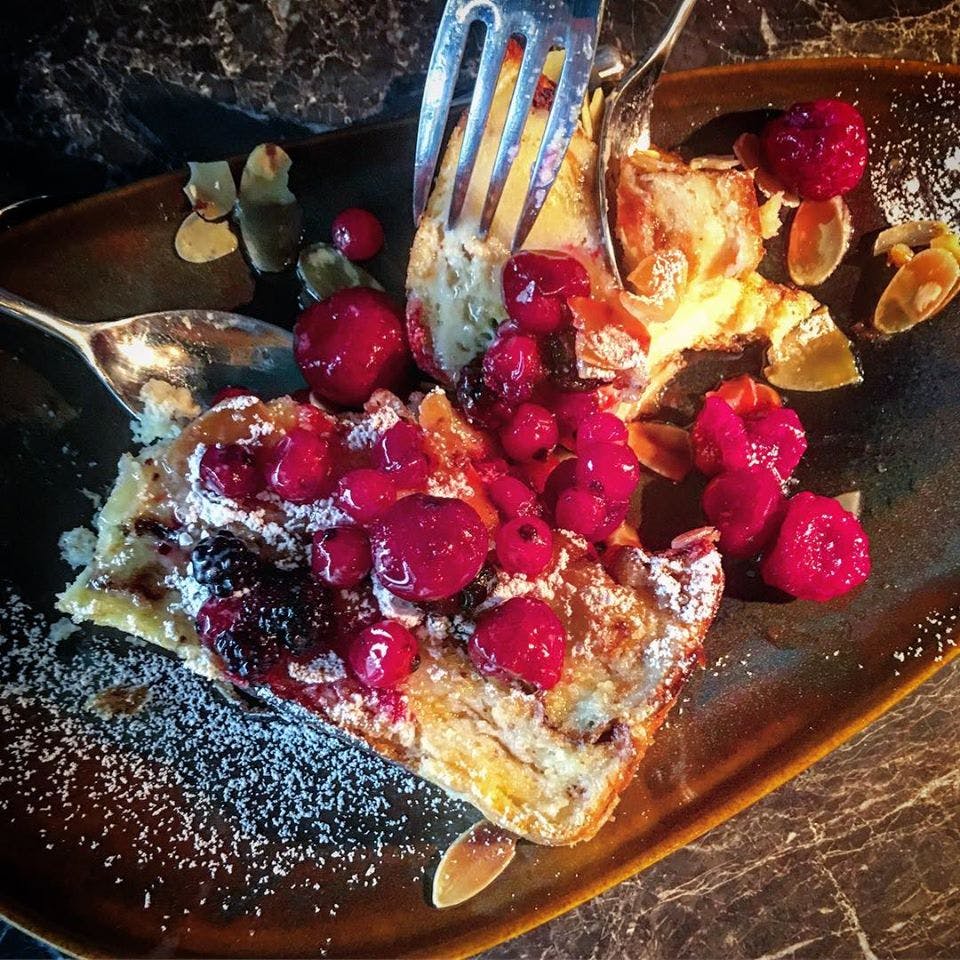 Nomad The Gallant knows their coffee so well that they have an on-site coffee roasting facility, and are also looking to start selling barista gadgets. The shop sells cold-brew teas and coffees to pair with bites like perfectly sweetened cinnamon rolls, pull-apart cheese bread, and delectable bread pudding.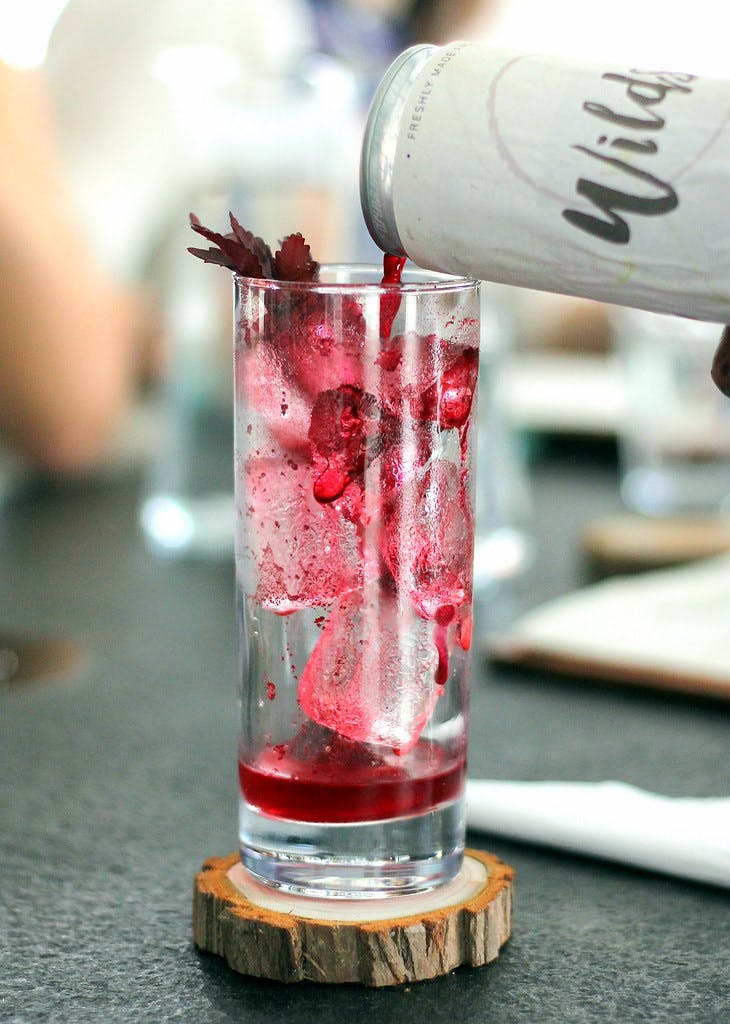 If you've been eyeing the conserved, monochrome coloured colonial bungalow, you're welcome to take a step inside. Wildseed, a cafe, patisserie, and bistro bar, will greet you with the bliss of an unending summer. The cafe's partner coffee roaster Smitten, roasts coffee beans that hail from the Cerrado region of Brazil and the Sumatran Aceh highlands. The pet-friendly cafe has both weekend and weekday menus. There's plenty of food to go with their drinks, including sourdough kaya toast, and peanut butter cheesecakes. And if a hot drink is the last thing you want during summer, you can order one of their Summer Coolers, like the Chocolate Shake, Avocado Shake, or the Tropicana Smoothie.
Seletar - Shop
Head to The Seletar Mall to enjoy six levels of retail stores. The mall is the closest shopping centre to Seletar Aerospace Park, and has a 24-hour Fairprice Finest, as well as the stores of familiar local brands like Popular Bookstore and SKP.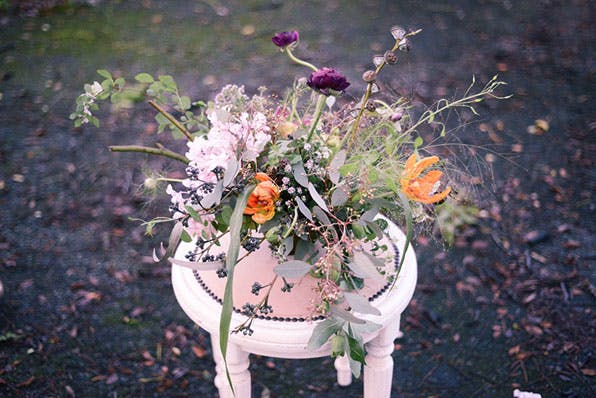 Seletar also holds other unconventional shopping experiences that will captivate you with their appeal. Especially this egg shopping opportunity. Egg shopping? Yep. Pay a nostalgic visit to Swee Leong Eggs Distributor, where you can buy eggs in bulk and wholesale. The purchasing model is free and easy, and you can choose your egg sizes, as well as how many cartons you'd like to bring home. That way, you won't have to worry about that recipe that calls for "large eggs" turning out wrong. 
And if that isn't exactly egging you on, consider checking out Poppy Flora Studio, especially if you're already at Seletar Aerospace Park. The shop specialises in flower arrangements that thrive in standalone elegance. Create your very own arrangement or purchase a ready-made bouquet, and if any of the potted plants outside look particularly good for you, try your luck and see if it's on sale. 
Seletar - Play
Forming the first phase of the 150km Round Island Route, Rower's Bay Park at Lower Seletar Reservoir is known for the reservoir's ability to accommodate kayaking and dragon-boating enthusiasts. Apart from some intimate spots to watch the sunrise or sunset, the park also has a DIY bicycle repair station, and a boardwalk with wetlands that surround it. The wetlands are home to many native plant and animal species, like the grey heron and the copper-cheeked frog.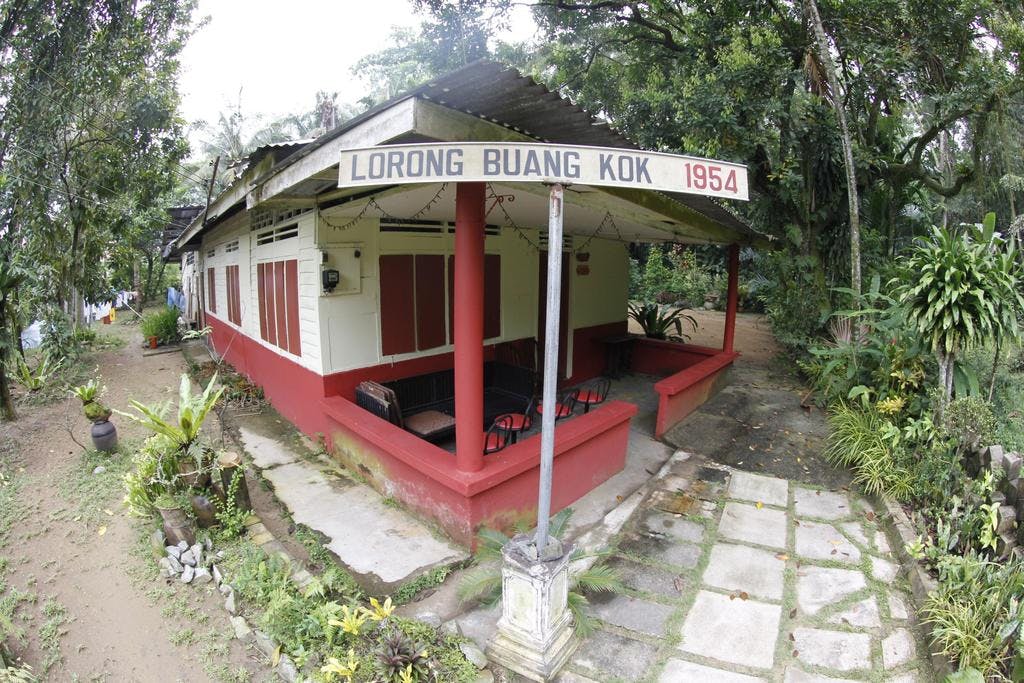 The only remaining village mainland in Singapore dwells in the greater Seletar neighbourhood. Kampong Lorong Buangkok is the only remaining kampong in Singapore, but it is situated precariously in the midst of new developments. While a walk through the village may remind you of simpler times and help clear your mind, be considerate and remain respectful of the people who live in the homes there. 
Consider a similar, but more interactive alternative at The Animal Resort, nestled deep within Seletar West Farmway 5. Zinc roofed structures house many free-roaming animals, almost imbibing a kampong. Ogle at rare birds like the Cassowary and the Marabou Stork, or feed and pet bunnies, horses, and goats!  
Life-sized game playgrounds are no longer a common sight in Singapore, but the Seletar Aerospace Park has one of Singapore's few remaining kinds. The aeroplane chess playground puts a larger than life spin on the aeroplane chess board game that children in Singapore would play as children. 
Adding to the list of Seletar's hidden finds is this lake along the Seletar North Link, between Punggol Barat Island and Punggol Timor Island. The dense greenery that surrounds these unmarked, pristine waters is a sight to behold, and is one of the area's best-kept secrets. On foot, it takes about 25 minutes to get there.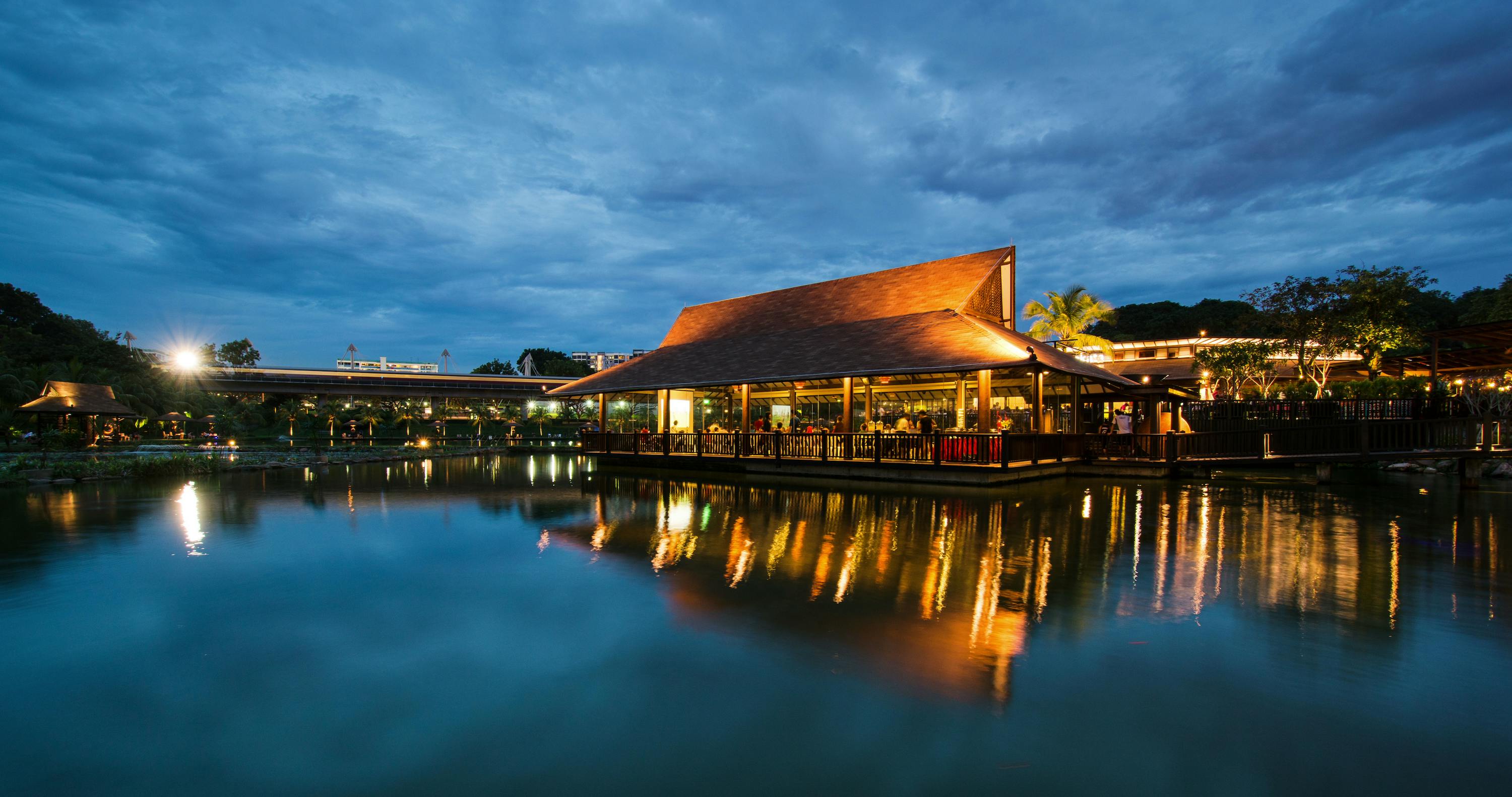 If you're looking for some aquatic fun, head to Seletar Water Sports Centre, where you can kayak, sail, and dingy paddle in Lower Seletar Reservoir and its marshes. Sunset kayaking is amongst their guided programmes. You can also head to ORTO for a relaxing night of longkang fishing or prawning, over food and drinks. The 24-hour multi-recreational park also offers adrenaline boosters like a trampoline park, paintball, and draft karting. 
Seletar - Learn
Seletar is a relatively undisturbed area, and does not have very many schools. The few schools in the area are enveloped in beautiful greenery. 
St. Luke's school in Seletar is a secular, private day school for grades five to 12. Close by is AquaBambinos @ Piccadilly, which is a swimming school with heated pools for children. Chatsworth Preschool - Piccadilly is also in the vicinity. 
Closer to Sengkang, there are schools such as Sengkang Green Primary School, Pei Hwa Secondary School, Nan Chiau High School, and more. 
Seletar - Move
While Seletar itself still lacks an MRT station to service the area, its location makes a few MRT stations in adjacent precincts viable options. Hougang MRT station, Buangkok MRT station, and Sengkang MRT station are all serviced by bus service 102. Operated by SBS Transit, bus service 102 travels in the general direction of the North-East line, and can be boarded from bus stops attached to the listed MRT stations of Hougang, Buangkok, and Sengkang. Bus 102 is also a direct option to Seletar Aerospace Park.
Other buses that service the area include 103, 117, 70M, and 86--all operated by SBS Transit--and 854, a service operated by SMRT.
By road, Seletar is easily accessible by the Tampines Expressway (TPE) as well as the Seletar Expressway (SLE). Both of these expressways connect drivers to the Central Expressway (CTE). The CTE, in turn, links drivers to the central of Singapore, and the city area.
While the area lacks its own MRT station for the foreseeable future, at least one upcoming line (the Pink line) is projected to intersect with areas adjacent to or going through Seletar. The proposed future line, however, is still understudies with no projected commencement date for construction planned as of yet.
Seletar - Parks and Gardens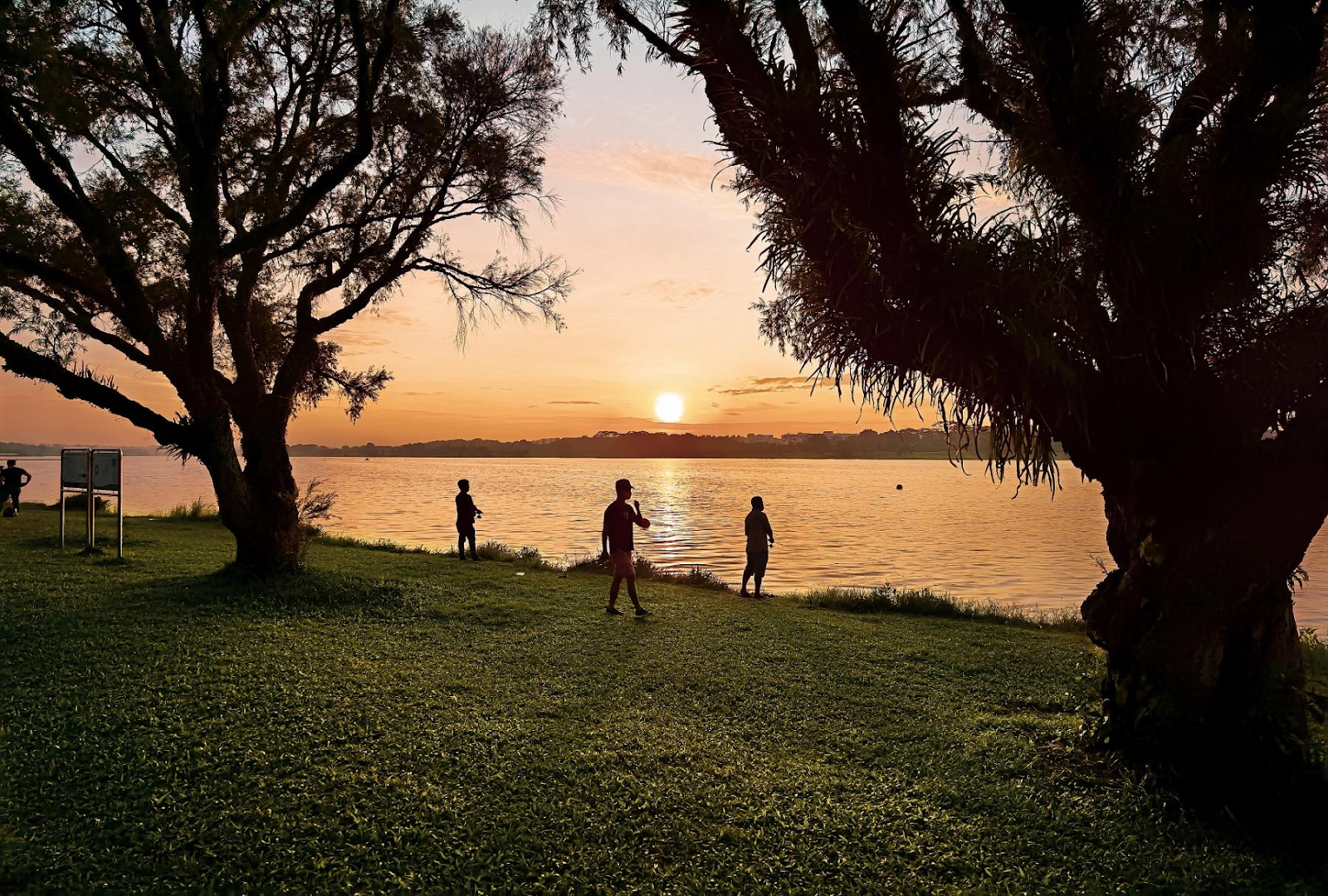 Much of the area in Seletar is taken up by aerospace industries and other businesses, but it does not mean that it lacks tranquillity and abundant greenery. 99.co has prepared a park recommendation you could head to when you are feeling adventurous and would like to take a walk amongst nature. That recommendation would be the Lower Seletar Reservoir Park. The environment is calm and peaceful with turquoise waters and balmy breezes, a perfect place for any leisure activity both on land and in water. One of the most visited parts of the park is the Rower's Bay Park which has become popular in the neighbourhood for its best spot to view the sunrise or sunset, as well as for kayaking and dragon-boating. The wetlands surrounding the boardwalk have also been filled with plant species that will attract and provide a habitat for native wildlife in the area. Therefore, you can spend a day leisurely paddling down the beautiful waters of the reservoir while admiring the beauty of the surroundings.
Shortlist folder is empty
Search for listings to shortlist