Here's everything a foreigner needs to know about the buying property in Singapore can be found in the Residential Property Act (Chapter 274) of the Singapore Law. Yet, seeing that a couple hundred pages of legal jargon could be a little overwhelming.
We at 99.co have put some of our minions to work and crunched out the essentials. Whether you are aiming to dip your toes into buying property in Singapore or jump in head-first, here are some pointers.
Knowing the brief background before actually buying property in Singapore
First up, some background. The property market in Singapore is segmented and favours Singaporean citizens. What, why, how? The story goes something like this: since the early '70s, the Singaporean government has had a hand in the property market, gradually imposing a series of thresholds and restrictions on foreigners looking to buy property in Singapore.
These regulations are implemented in the context of a property market that has limited supply (given the limited land space of tiny Singapore). The broad idea underlying this all is to keep property affordable for Singaporeans, and give them a stake in their own country – while at the same time allowing foreign talent who are economically invested and deemed financial contributors to be able to purchase property nonetheless.
As a foreigner you should not be worried, for there remain plenty of opportunities to buy a home in Singapore. That said, finding property, especially in an unfamiliar country, can be challenging.
When are you considered a foreigner?
Basically, anyone who is not a Singaporean citizen, a Singaporean company, a Singaporean limited liability partnership or a Singaporean society is defined as a foreign person.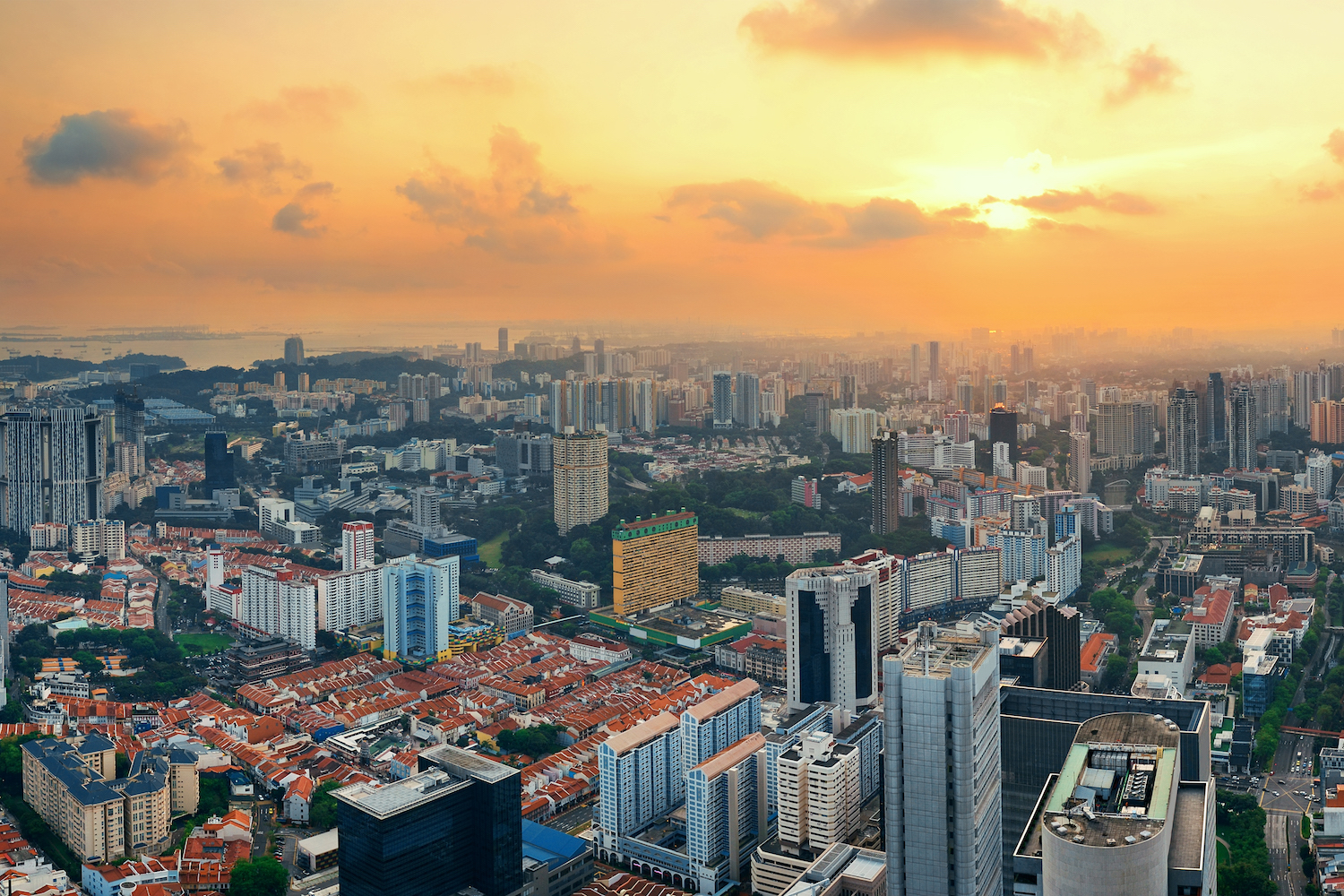 What type of property are you purchasing?
To know in what sort of boat you are, the first thing you should be asking yourself is what type of property am I aiming to buy? Essentially, there are two overarching types of properties in Singapore: residential and non-residential. The former can be restricted or non-restricted. These categories are generally demarcated based on the use, type and location of the property.
If your property is categorized as either "non-residential" or "non-restricted residential" you are treated just like any other Singaporean and can purchase it without seeking approval from the government.
These properties typically include condominium units, executive condominium flats, strata landed houses in an approved condominium development, shop houses for commercial use, and industrial or commercial property. The full list of such properties is set out here.
If, however, the estate you seek to purchase falls under the category of "restricted residential property" you, as a foreigner, cannot purchase it without approval from the government.
These properties typically include what Singaporeans refer to locally as "landed property", including terrace houses, semi-detached houses, and bungalows. The full list of such properties is set out here.
So how do you get approval, and what does it depend on?
Is your Singaporean dream estate a restricted residential property? All is not lost, for whilst the system of restricted properties is designed to bar foreigners from this segment of the market, the Singaporean government leaves open a window of possibility for those foreigners who are (a) a permanent resident (PR) and (b) make "an adequate economic contribution" to the Singaporean state and society.
See more on how to become a PR here. Factors such as your academic background, technical or professional qualifications, career scope, and history of investments in Singapore, can all be viewed as economic contributions.
In addition, even if you are a foreigner (who is not a PR), the government has carved out an exception such that you are eligible to buy a restricted residential property at Sentosa Cove. For these properties, you can obtain a fast-track approval (approx. 48 hours) from the Singapore Land Dealing Unit.
The Process: The Steps Foreigners need to take before buying property in Singapore
For foreigners looking to buy property in Singapore, there may be certain restrictions to look out for. The Residential Property Act of 1973 regulates foreign ownership of property, land, and housing. The act applies to everyone who is not a citizen, e.g. temporary and permanent residents.
However, there are still ways/steps you can take to purchase property in Singapore.
The process typically involves the signing of the Option to Purchase (involving your payment of 1 to 5 percent cash to the Seller, which reserves the property exclusively for you as the buyer), and then exercising the option (typically within two weeks) by way of parties entering into the Sale and Purchase Agreement. This involves your payment of a deposit, and the setting in place of deadlines for payment of other fees (such as stamp duties).
Do take note that if you plan to take loans from financial institutions to purchase your property, there are some restrictions placed on the quantum of loans obtainable, as set out here.
We further recommend that you contact your bank in advance and apply for an Approval-in-Principle (AIP), for many sellers will not accept your Option to Purchase (OTP) without it. AIPs expire after six months, and can be renewed when necessary.
The last stages involve pre-completion checks (typically conducted by your agents or solicitors), and the completion itself (where further documents are executed, and the keys are handed over to you). For more information on the guidelines, and specific guidelines involving uncompleted residential properties, click here and here respectively.
How much is buying property in Singapore?
Regardless of the type of property you are purchasing, a stamp duty will have to be paid. That said,  the amount and type of stamp duty will depend on the type of property purchased, the number of properties the owner already holds and the owner's status (Singaporean citizen, PR, or foreigner).
So, let's break it down for you. There are three layers of stamp duty in Singapore: the Buyer's Stamp Duty (BSD), Additional Buyer's Stamp Duty (ABSD), and the Seller's Stamp Duty (SSD).
The BSD is a 3 percent ad valorem tax payable by the buyer, irrespective of whether it is the 1st, 2nd, or 3rd property purchased and regardless of whether you are a Singaporean citizen, Permanent Resident, or Foreigner. "Ad Valorem" – big word, yes – simply entails that the buyer shall pay 1 percent tax duty on the first S$180,000, 2% on the next S$180,000, and 3% on everything thereafter.
Unlike the BSD, the ABSD is only applied to residential property, where foreigners pay a flat 15 percent tax duty for any residential property, regardless of volume, while Singaporean citizens and permanent residents pay 0% and 5% respectively for their first purchase, 7% and 10% for their second and 10% and 10% for any purchase thereafter.
Good news here if you are a national from the USA, or a national/permanent resident from Switzerland, Liechtenstein, Norway and Iceland: you pay the same stamp duty rates as a Singapore citizen.
Lastly, similar to the ABSD, the SSD is only applied to residential property, and this tax falls on the seller. When you sell your property within four years' time after your purchase, an SSD will be due. Principally, when sold within the first year after being bought the SSD will be 16% high; when sold in the timeframe of one to two years after the purchase 12% will be due; when sold between two and three years after the purchase the SSD would be 8% ; and lastly, when sold between three and four years after the initial purchase SSD will amount to 4% of the property value. No SSD shall be levied when the property is sold later than four years after its purchase.
Where to go from here?
Interested but not sure which property to purchase?
Visit 99.co and kick-start the search for your dream estate.
Got your eye on a non-restricted property?
Decide if you wish to employ an agent or not. If yes, there are plenty of agents who've posted their available properties on 99.co. Visit our website and/or app and enquire agents about their listings using our Free SMS feature.
Locked on a restricted residential property?
Apply for approval here (you will be subjected to a $1220 fee). The entire procedure will take about 3 months.
Almost there!
A few last caveats on the purchasing of property in Singapore:
*As stipulated in the application form (page 3), certain types of property are prohibited from sale for up to 5 years.
*The purchase of restricted residential property is to be used solely by you for your own occupation and that of your family members. Renting it out is actually illegal, and if breached you shall be liable for a fine of S$200,000 and up to 3 years in prison.
If you found this article helpful, 99.co recommends 5 common mistakes foreigners make when buying Singapore property and  Singaporeans marrying foreigners and its impact on home ownership.
Find the home of your dreams today at Singapore's largest property portal 99.co!