Here's everything a foreigner needs to know about the buying property in Singapore can be found in the Residential Property Act (Chapter 274) of the Singapore Law. Yet, seeing that a couple hundred pages of legal jargon could be a little overwhelming.
We at 99.co have put some of our minions to work and crunched out the essentials. Whether you are aiming to dip your toes into buying property in Singapore or jump in head-first, here are some pointers.
Like most countries, Singapore does play favourites with its citizens.

The property market in Singapore is segmented and favours Singaporean citizens.  The story goes something like this:
Since the early '70s, the Singaporean government has had a hand in the property market, gradually imposing a series of thresholds and restrictions on foreigners looking to buy property in Singapore.
These regulations are implemented in the context of a property market that has limited supply (this is a tiny island, despite the growing population). As such, restrictions exist to keep property affordable for Singaporeans, and give them a stake in their own country.
Nonetheless, foreigners shouldn't be worried. There are plenty of opportunities to buy a home in Singapore. That said, finding property, especially in an unfamiliar country, can be challenging.
When are you considered a foreigner?
Anyone who is not a Singaporean Citizen or Singapore Permanent Resident, or any entity not incorporated in Singapore, is a foreigner.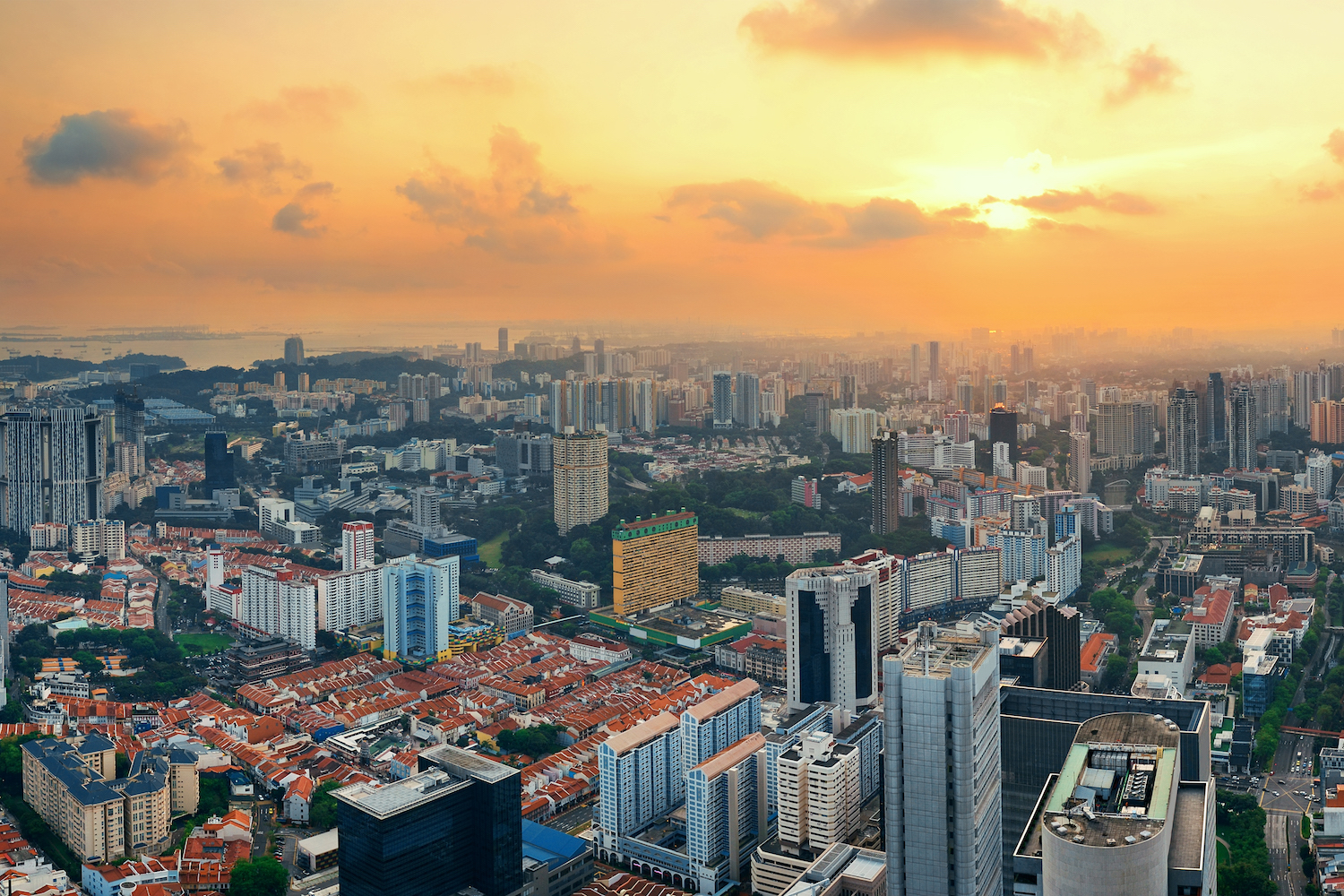 What type of property are you purchasing?
First, decide if you are purchasing residential or non-residential property.
Residential property can be restricted or non-restricted (see below). Foreigners typically face more restrictions and taxes for residential property ownership.
Non-residential property, which includes most commercial property types, can be owned by foreigners as easily as citizens. For example, the Additional Buyers Stamp Duty (ABSD) is not levied on foreigners who buy, say, a warehouse or office building.
Non-restricted and restricted residential property types
The following residential property types are non-restricted, and can be owned by foreigners (although additional taxes are often levied on foreign buyers):
Condominium unit
Flat unit
Strata landed house, in an approved condominium development
A leasehold estate in a landed residential property for a term not exceeding seven years, including any further term which may be granted by way of an option for renewal
Shophouse (for commercial use)
Executive condominium unit after privatisation, or HDB shophouses if eligibility conditions are met (contact HDB for further details)
The following residential property types are restricted – they can only be bought if you have permission from the government (see further below for the link):
Vacant residential land
Terrace house
Semi-detached house
Bungalow/detached house
Strata landed house which is not within an approved condominium development under the Planning Act (e.g. townhouse or cluster house)
Shophouse (for non-commercial use)
Association premises
Place of worship
Worker's dormitory/serviced apartments/boarding houses*
Note that Sentosa Cove is an exception, as it's intended for foreigners to purchase landed properties in the area. Most foreigners get approval to own  a Sentosa Cove landed property in just 48 hours.
*Restriction only applies if these places are not registered under the Hotels Act. For example, a foreigner could own and operate serviced apartments as a commercial venture; but approval is needed to purchase such a property and turn it into a owner-occupied home.
So how do you get approval, and what does it depend on?
Besides becoming a Permanent Resident, you may be able to acquire approval by making "an adequate economic contribution" to the Singaporean state and society.
Factors viewed as economic contributions include:
Academic background
Technical or professional qualifications
Career scope
History of investments in Singapore
Additional taxes for foreigners when buying property in Singapore

Besides the usual taxes, most foreigners pay an added stamp duty in the form of the Additional Buyers Stamp Duty (ABSD). This is an added tax of 25 per cent of your property price. This is payable within two weeks of completing the Sale and Purchase Agreement of any property.
An exception exists for US Nationals, or Nationals and Permanent Residents from Switzerland, Liechtenstein, Norway and Iceland. If you fall under this category, you will pay the same tax rates as a Singapore citizen.
Note that besides the ABSD, foreigners pay the same taxes – such as the Buyers Stamp Duty (BSD) or regular property taxes – as Singaporeans.
Capital gains and inheritance taxes
Good news! There are none, whether you are foreign or local. However, note that there is a Sellers Stamp Duty (SSD) aimed to prevent house-flipping. It only applies for three years, and affects foreigners and locals alike:
The SSD is 12 per cent of the property price if you sell within the first year of buying, eight per cent on the second year, and four percent on the third year. There is no SSD from the fourth year onward.
Where to go from here?
Interested but not sure which property to purchase?
Visit 99.co and kick-start the search for your dream estate.
Got your eye on a non-restricted property?
Decide if you wish to employ an agent or not. If yes, there are plenty of agents who've posted their available properties on 99.co. Visit our website and/or app and enquire agents about their listings using our Free SMS feature.
Locked on a restricted residential property?
Apply for approval here. Approval usually takes around three months (except for Sentosa Cove landed property, which typically takes about two working days).
If you found this article helpful, 99.co recommends 5 common mistakes foreigners make when buying Singapore property and  Singaporeans marrying foreigners and its impact on home ownership.
Find the home of your dreams today at Singapore's largest property portal 99.co!