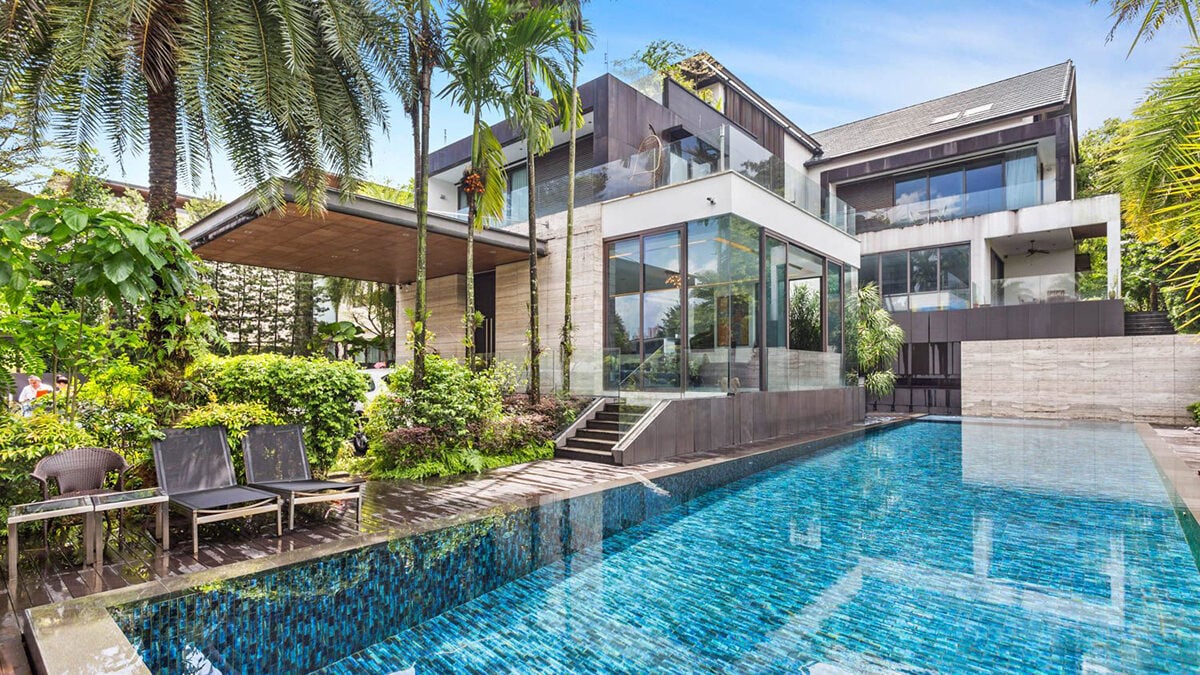 Good Class Bungalows (GCBs) have long been seen as a status symbol in Singapore and there are many near-mythical qualities associated with them. People whisper about how their values never fall, how every single one is like a gold mine, and how the government will never demolish them. Really? This begs the question: Do we put too much stock in Good Class Bungalows, and why are they such a big deal?
What is a Good Class Bungalow (GCB)?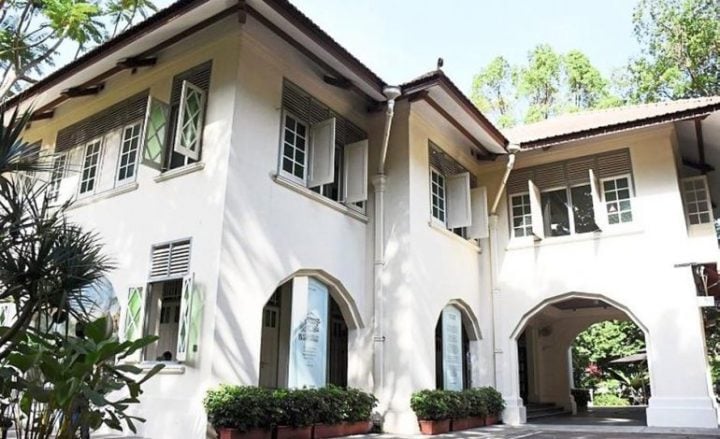 The Good Class Bungalow, commonly called GCB in short, belongs to the highest end of Singapore's residential property market.
To qualify as a GCB, the property must have at least 1,400 square metres (approx. 15,070 sq.ft.) of land area, and the bungalow itself is limited to a maximum of two storeys in height.
That's not all: The GCB must also be located in the prime residential districts of 10 and 11, or in the bungalow estates of districts 20, 21, and 23, within these 39 Good Class Bungalow Areas (GCBAs):
Belmont Park
Bin Tong Park
Binjai Park
Brizay Park
Bukt Sedap
Bukit Tunggal
Caldecott Hill Estate
Camden Park
Chatsworth Park
Chee Hoon Avenue
Chestnut Avenue
Cluny Hill
Cluny Park
Cornwall Gardens
Dalvey Estate
Eng Neo Avenue
Ewart Park
First / Third Avenue
Ford Avenue
Fourth / Sixth Avenue
Gallop Road / Woolerton Park
Garlick Avenue
Holland Park
Holland Rise
Kilburn Estate
King Albert Park
Leedon Park
Maryland Estate
Nassim Road
Oei Tiong Ham Park
Queen Astrid Park
Raffles Park
Rebecca Park
Ridley Park
Ridout Park
Swiss Club Road
Victoria Park
White House Park
Windsor Park
Combined, it's estimated that there are roughly 2,800 GCB land plots in Singapore. Note that it's often said that there are around 2,800 GCBs, but this is not quite accurate as a single plot may have more than one bungalow. GCB plots may also be sub-divided, as long as the resulting land area of the separate plots is still 1,400 square metres or above.
Note that there are also GCB properties with land plots below 1,400 square metres in the GCB areas, that came to be before the authorities began gazetting GCB areas some 40 years ago; these properties are still counted as GCBs.
There is also a subset of GCBs that are specially conserved bungalows, such as black-and-white houses. There are only 65 of these, and these properties cannot have their facades changed. These GCBs are typically owned and rented out by the state, and any renovations, expansions, etc. must be approved by the government first.
GCBs are quite easily recognised from the size of their estate grounds. This isn't really because the owners want to show off their huge gardens. Some do, but it's more to do with the fact that the built up area (i.e. the bungalow itself) cannot take up more than 35% of the total plot when being built. (If this wasn't a rule, we're sure some GCB homeowners would build a garage for 10 cars, ruining the aesthetics of a GCB area!)
NParks also has certain Tree Conservation Areas that a number of GCBs fall under. This means the owners can't cut down certain large trees without approval, so parts of the plot are undeveloped.
You have to be a Singapore Citizen to buy a GCB (unless you're rich)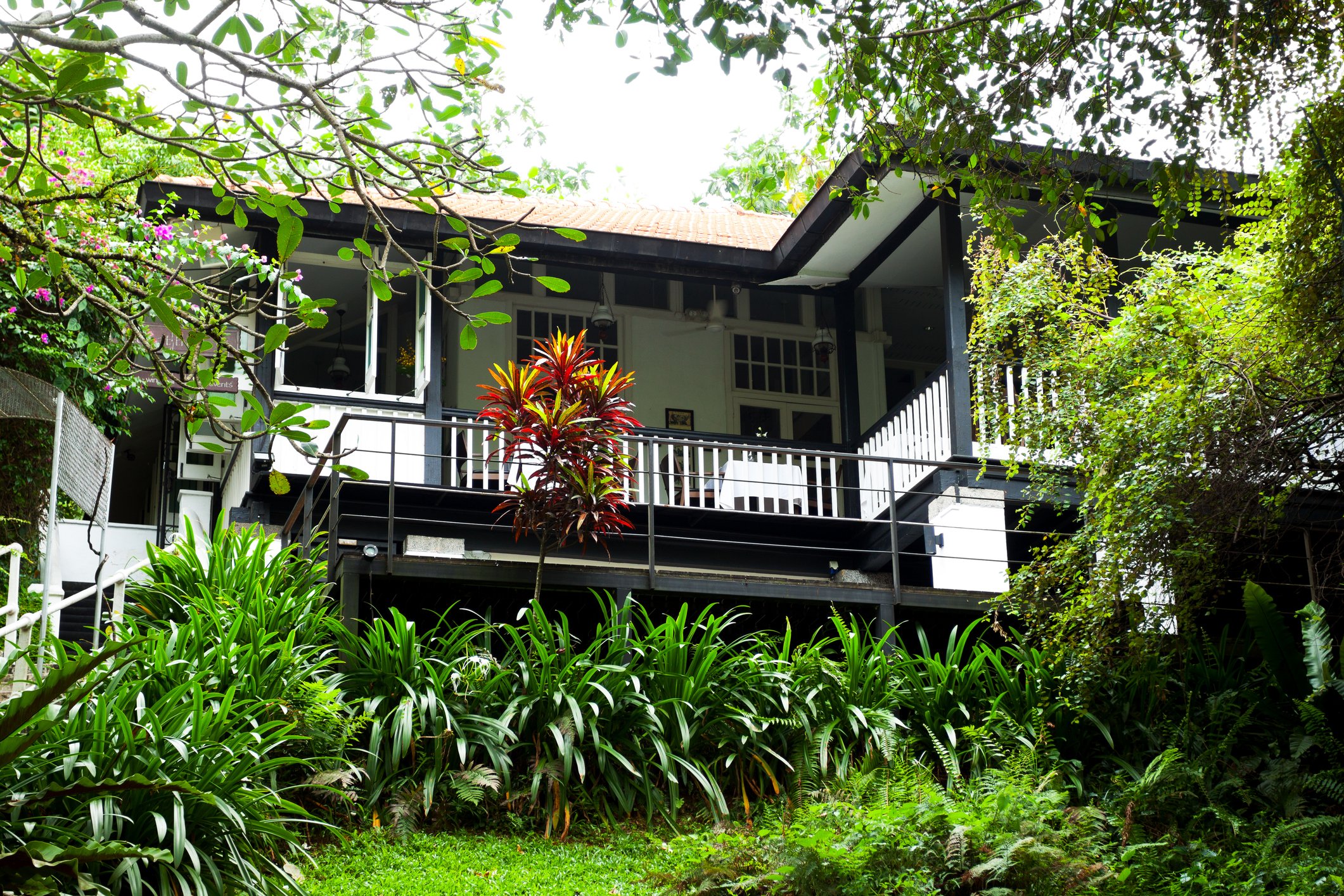 The 'Singaporean buyer only' rule for the purchase of landed property has been the law since 2012. The government did this to prevent foreigners from accumulating freehold land in Singapore without special approval by the Singapore Land Authority's Land Dealings Approval Unit (LDAU). (Otherwise, they can set up a sovereign state if enough foreigners buy up an entire GCBA!)
However, under the Global Investor Programme (GIP), exceptions have been made for Permanent Residents that make a certain investment in Singapore. Other reasons may also be considered.
Robert Kuok's daughter, for example, is Malaysian but has Singaporean PR status. In 2018, she bought a GCB along Belmont Road for $43.5 million. (PRs from Malaysia probably have a way better shot than others, by the way.)
You might also know a certain billionaire inventor by the name of James Dyson, who managed to snap up a GCB near the Singapore Botanic Gardens after setting up a Dyson factory in Singapore.
In case Elon Musk is reading this, we're waiting.
–
Good Class Bungalows in Singapore
Summer Gardens
Upp Changi Rd East · D16
5
4
$2,688,888
Sembawang Hills Estate
Nemesu Ave · D20
5
4
$4,288,000
The Hilloft
Jln Dermawan · D23
6
5
$3,880,000
Hua Guan Gardens
Hua Guan Ave · D21
4
5
$16,990
Holland Grove Park
Holland Grove Ave · D10
4
4
$15,000
Braddell Heights Estate
Dunsfold Dr · D13
6
6
$22,000
Apollo Gardens
Sunbird Circle · D16
7
8
$5,700,000
The Residences At Barker
Barker Rd · D11
5
6
$12,500,000
Fulton Hill
Fulton Rd · D20
5
3
$5,750,000
Lorong Selangat
Lor Selangat · D13
5
5
$12,800
=
Why are GCBs so sought after?
The reasons should be pretty self-evident. A GCB is a major status symbol, and it's not common to find (and own) so much space in Singapore. Besides there being a limited number of GCBs available, there's no other property that provides as much privacy as a GCB; your neighbour isn't typically within view, your home is in an ultra-low density area, and traffic noise and congestion are practically non-existent. It's like living in an Australian suburb.
Owning a GCB can also mean owning a part of Singapore's history. Plots of land here and some bungalows date back to the colonial era, and have been unchanged for decades.
Among property investors, GCBs are considered a good store of value due to their scarcity.
As we mentioned above, there are only around 2,800 GCB plots in Singapore, with perhaps a slightly higher number of actual GCBs. The supply of GCB land never increases, making it very difficult for them to fall in value.
For example, consider the period from 2017 to 2018, which was marked by economic turmoil (the Sino-US trade war, and weak economic data from China). During that same time, the total value of GCB deals actually climbed from around $888.6 million to $1.03 billion – an increase of 16% between 2017 and 2018.
As such, GCBs are considered by the super wealthy to be good defensive assets, able to hold their value even during downturns, as well as a heirloom to be passed down generations.
Where do you find the cheapest and most expensive GCBs?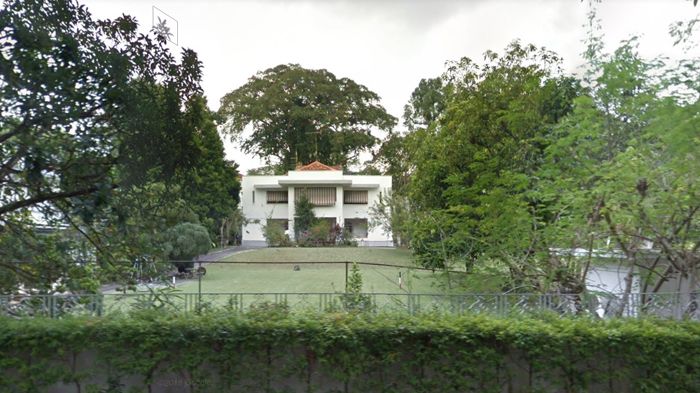 It's hard to say if you go by area. GCBs are such unique and individual properties, that it's quite possible for two of them in the same district to fetch prices as much as $10 million apart.
That said, a contender for the most expensive GCBs in Singapore would be along Nassim Road in District 10. The most expensive GCB to date was sold here, for $230 million (it was sold by Wing Tai Holdings chairman Cheng Wai Keung). More recently last year, a unit at 40 Nassim Road was sold for $2,977 psf, or around a total of $175 million.
Conversely, a GCB transaction along Dalvey Road (also district 10) only went for just around $1,804 psf, or a total of about $92.9 million.You can see why it's hard to pinpoint any particular area as being "cheaper", as the number of transactions are very low (it's not every day someone buys or sells one of these), and pricing operates quite differently from other homes.
Most owners of GCBs are very wealthy, as are their buyers. Unlike most property owners, they really don't care if the neighbour's unit is selling for $500 psf lower than theirs. Most of them have enough holding power to last until the end of the Earth, and their buyers are not the sort to quibble over a few million dollars (their stamp duty alone is the price of most mass market condos).
But will they become cheaper in a downturn?
As we've pointed out above, they may even go up in price in a downturn, as was the case in the volatile period between 2017 and 2018. This is because investors may be more willing to place their wealth in real estate–especially rare properties like GCBs–rather than stocks and bonds.
As for mortgagee sales, you can more or less forget about it. The people with enough money to buy a GCB are among the wealthiest on the planet (not even just the country). Some of them don't even need a loan for the property; they may even buy the property upfront, and then immediately take a loan using it as collateral, so they can invest in something else. Many are capable of paying the whole property off even on a bad year.
So, waiting for a GCB to go on a fire sale is like waiting for a billionaire to go bust. It happens, such as when children who inherit a GCB want to liquidate the property in a hurry, but it's hardly something you can count on regularly. Even if one is in a hurry to sale, it's unlikely that a GCB will go for far below market value as there are many super-rich people out there eager to own a GCB.
And that's why GCBs in Singapore are, and will remain, a big deal for decades to come.
What's your take on Good Class Bungalows in Singapore? Let us know in the comments below!
If you enjoyed this article, 99.co recommends James Dyson gets a new neighbour downstairs and Stanley Ho's legacy in Singapore's property market? Yup, it's pretty weird.
Looking for a property? Find the home of your dreams today on Singapore's largest property portal 99.co! You can also access a wide range of tools to calculate your down payments and loan repayments, to make an informed purchase.
New launch alert! Welcome to Grand Dunman
About Ryan Ong
Looking to sell your property?
Whether your HDB apartment is reaching the end of its Minimum Occupation Period (MOP) or your condo has crossed its Seller Stamp Duty (SSD) window, it is always good to know how much you can potentially gain if you were to list and sell your property. Not only that, you'll also need to know whether your gains would allow you to right-size to the dream home in the neighbourhood you and your family have been eyeing.
One easy way is to send us a request for a credible and trusted property consultant to reach out to you.
Alternatively, you can jump onto 99.co's Property Value Tool to get an estimate for free.
If you're looking for your dream home, be it as a first-time or seasoned homebuyer or seller – say, to upgrade or right-size – you will find it on Singapore's fastest-growing property portal 99.co.
Meanwhile, if you have an interesting property-related story to share with us, drop us a message here — and we'll review it and get back to you.
Join our social media communities!
Facebook | Instagram | TikTok | Telegram | YouTube | Twitter