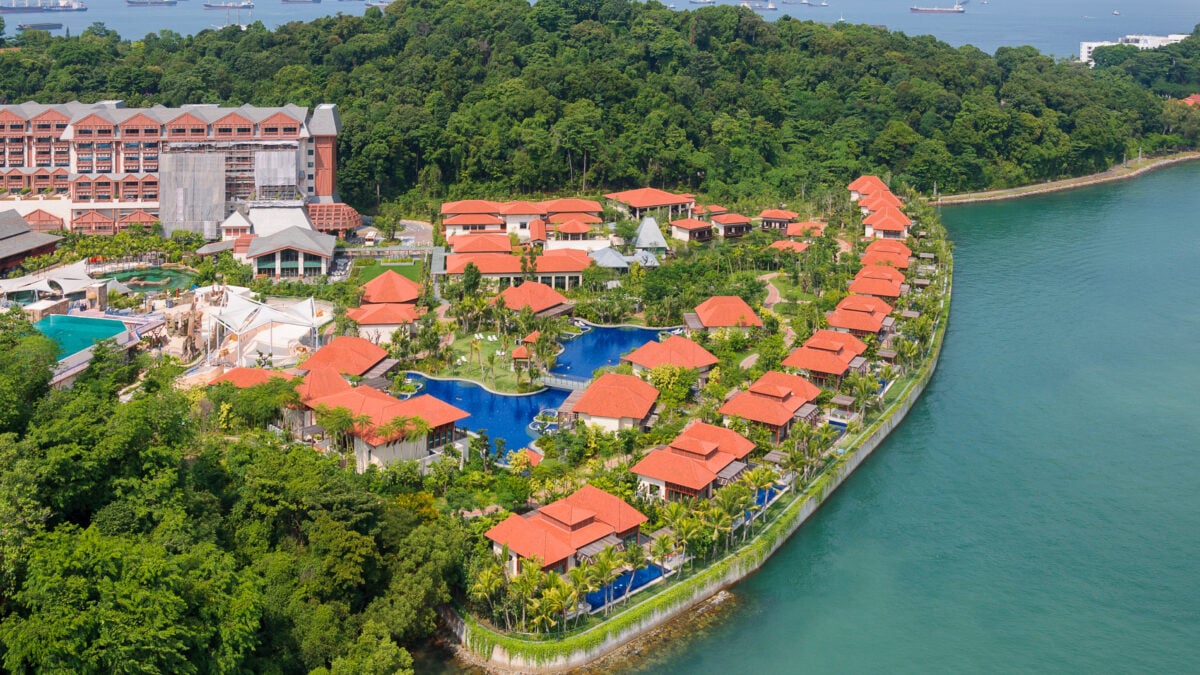 Amidst the flurry of BTOs, resale and new launch condos, several ultra-high-net-worth individuals (UHNWI), both foreign and local, made the news when they bought landed properties in Singapore recently. We make a profile list of who's who and what they've purchased and where.
Singapore's real estate market continues to do well in its Good Class Bungalow (GCB) luxury tier, bringing approximately S$424 million in business transactions (roughly 40 per cent of 2020's entire property sales).
URA Realis' caveats data showed 16 GCB transactions since the start of 2021, many going at record prices, with demand coming mainly from UHNWI Asians attracted to Singapore's stability and safe handling of Covid. With travel restrictions in place, the popular trend for UHNWIs seemed to be to acquire more significant residential properties, with enough space for WFH situations, private amenities such as a swimming pool, and of course, sprawling gardens.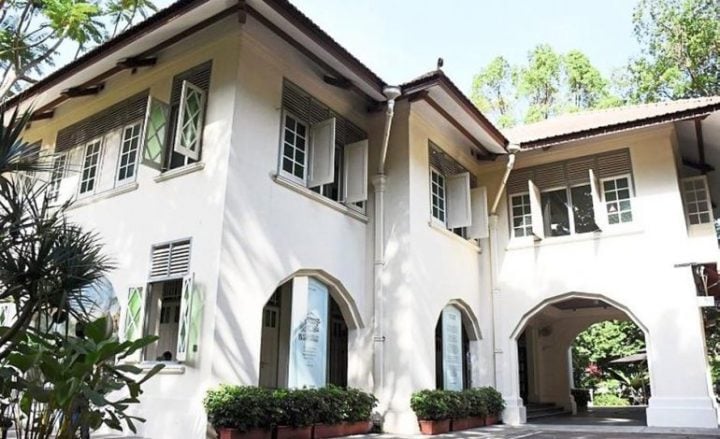 According to an ERA report last August, there are only about 2,800 such lavish GCB private properties across Singapore, making up just 3.8 per cent of all completed landed houses. Each GCB stands at least 1,400 sq m (15,070 sq ft) in size. GCBs are typically the most expensive type of residential real estate in Singapore, found in only 39 designated locations within prime residential districts with only landed properties. Highly attractive to affluent buyers for their scarcity, privacy and prestige status, many such as the 'Black & White' bungalows are more than 100 years old, dating back to colonial times.
In addition to being viewed as a highly resilient and attractive property class, GCBs have been in the spotlight since Sir Dyson spent S$41 million for a hilltop GCB in 2019, making it the priciest property per square foot at the time. According to Knight Frank's Prime International Residential Index (PIRI 100), average prices for luxury residential properties grew by 1.9 per cent, compared to 1.8 per cent for 2019, with 36 sq m of prime property costing US$1 million.
Singapore has seen a very healthy demand for GCBs from foreign investors and HNWIs overseas since 2020. Chinese nationals made up the largest group of foreign buyers, accounting for up to 35 per cent of purchases each month, along with newly minted Singapore citizens from mainland China, Hong Kong and Taiwan, despite Singapore being ranked sixth in Knight Frank's 2020 list of the most expensive residential markets in the world.
Chinese buyers were increasingly factoring in health concerns into their decisions, attracted to long-stay residential opportunities in safe, first world countries where the virus was under control. There has been no lockdown in Singapore since the circuit breaker. Given its safety record and medical facilities, it's hugely appealing for wealthy Asian families looking for multi-generational living in large homes.
Good Class Bungalows (GCBs) in Singapore
Seletar Hills Estate
Jln Keruing · D28
5
5
$4,780,000
Hillview Garden Estate
Chu Lin Rd · D23
2
2
$5,200
Daisy Terrace
Daisy Rd · D13
6
4
$6,600,000
Gilstead Road
Gilstead Rd · D11
5
5
$17,688,000
Seaside Park
Jln Buloh Perindu · D15
3
3
$4,700,000
Sunrise Villa
Sunrise Ave · D28
5
3
$5,988,000
Richards Place
Richards Pl · D19
3
4
$3,900,000
Opera Estate
Jln Bangsawan · D15
5
4
$4,888,888
Eleven @ Holland
Holland Link · D10
4
4
$4,000,000
Dunearn Estate
Trevose Cres · D11
6
6
$18,000,000
Before Dyson, in 2018, Singapore PR Ms Kuok Hui Kwong, daughter of Malaysian tycoon Robert Kuok, also made headlines with her acquisition of a S$43.5 million GCB at Belmont Road. Another eye-watering piece was Wing Tai Holdings chairman Mr Cheng Wai Keung, who sold his 84,543 sq ft property 33 Nassim Road to SG Casa Pte Ltd for a record S$230 million in 2019.
Since last December, 10 GCBs transacted at above S$30 million, with four costing more than S$40 million, cementing Singapore's reputation as the top Asia territory of choice for Asians looking to buy a new investment home.
Some of these notable transactions with record-high deals include: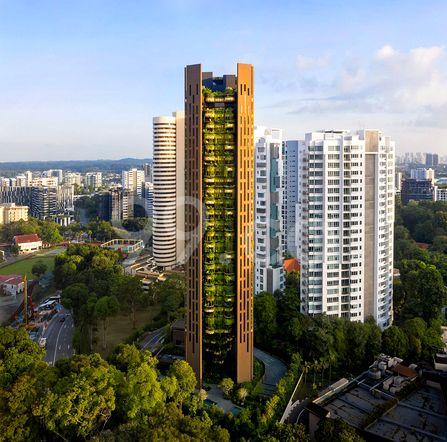 Apr 2021 –

HK-listed Want China Holdings chairman Mr Tsai Eng-Meng and son, Shao Chung of Taiwan's Tsai family 

bought all 20 units of the luxurious Eden tower

 from Hong Kong property developer Swire Properties. Located in prestigious 2 Draycott Park in one of Singapore's most exclusive neighbourhoods, the condominium, designed as a private garden in the sky, sold at S$293 million or S$4,827 psf. Conceptualised by architect Thomas Heatherwick (the designer behind the upcoming Changi Airport Terminal 5), each apartment occupies an entire floor spanning over 3,000 sq ft with en suite bedrooms and hanging balconies wrapped with tropical greenery.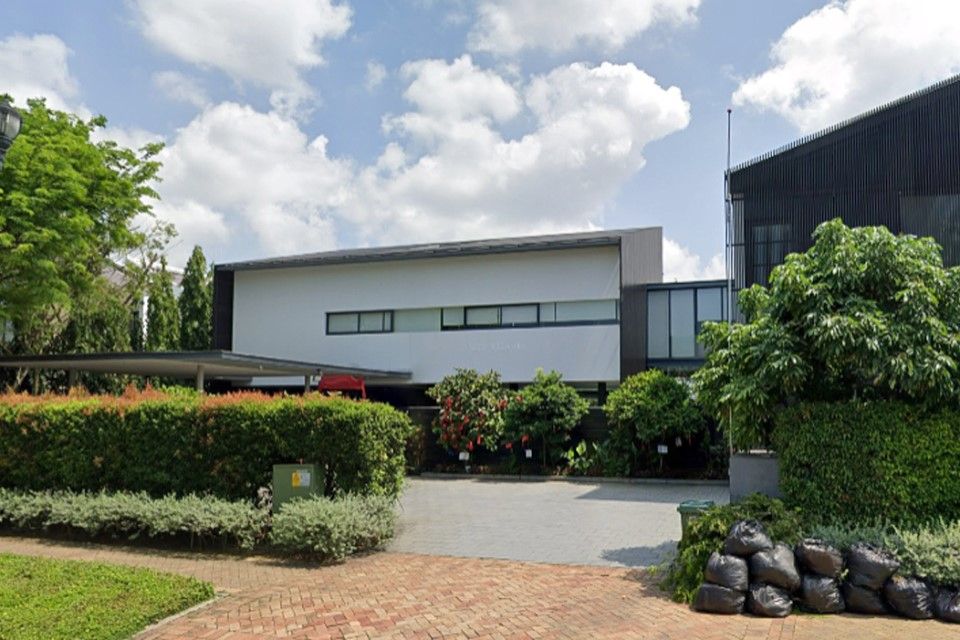 Apr 2021 –

Cambodian national Su Baolin paid S$39.33m for a 

sea-facing Sentosa Cove bungalow

, translating to a transactional price of nearly S$2,012 psf for the 19,550 sq ft land area of the villa. Su Baolin, who hails from Xiamen city in Fujian Province, holds Cambodian citizenship and has stakes in two Singapore-incorporated companies (one in software development/programming, and the other in e-commerce).

Apr 2021 – a 5,070 sq ft luxury penthouse at South Beach was sold to a Chinese buyer.
Mar 2021 –

Ms Jin Xiao Qun, wife of Nanofilm Technologies International founder, acquired a Nassim Road GCB for S$128.8m. The 32,159 sq ft property (approximately the size of 33 four-room HDB flats) was transacted at close to a record-breaking S$4,005 psf. Jin and her husband, Dr Shi Xu, moved from China to Singapore in the early 1990s. Dr Shi founded 

Nanofilm in 1999 as a tech start-up

 spun off from his time as Associate Professor at Nanyang Technological University. The couple has since become billionaires with the company's listing last October.

Feb 2021 –

Mr Ben Chng, CEO of local instant beverage maker Viz Branz, bought a GCB at Swettenham Close on a freehold land area of 16,598 sq ft for S$48 million, translating to S$2,893 psf. The GCB had been discreetly placed on the market for S$50 million a year ago, and its sale was the highest in terms of price for psf at the time since 2019 when billionaire James Dyson forked out S$50 million ($3,311 psf) for his Cluny Road GCB.

Feb 2021 –

A GCB on Peirce Hill controlled by SC Global Developments' Mr Simon Cheong reportedly sold the property to Luxasia Director Ms Sabrina Chong, daughter of Luxasia founder Mr Patrick Chong at S$28.8 million ($1,668 psf).

Jan 2021 –

Mr Zhang Hanzhi, son of Mr Zhang Yong, co-founder of Sichuan hotpot chain Haidilao, bought a freehold GCB at Gallop Road for S$42 million, or S$1,940 psf, earning it the title of the highest land price for a GCB in that area. The GCB is located next to his father's bungalow, dubbed The Winged House, and was 

purchased for S$27 million

 in 2016. Yong, a naturalised Singapore citizen, topped Forbes' Singapore's Richest list in 2020 for a second straight year and has a combined net worth of US$19 billion ($25 billion) with his wife Shu Ping, also co-founder and director of Haidilao.

Jan 2021 –

Mr Lim Kay Tong and his siblings, Mr Lim Kay Siu and Ms Irene Lim, sold a GCB at King Albert Park to the Kuik family from the Sim Lian Group for S$43.35 million on freehold land of 35,482 sq ft.

Jan 2021 –

Mr Koo Chiang, executive chairman of Credit Bureau Asia, bought a GCB at Chatsworth Avenue for S$27.38 million ($2,938 psf). The bungalow, which has five en suite bedrooms, sits on a land area of 9,319 sq ft and has a built-up area of over 7,000 sq ft.

Oct 2020 –

Mr James Dyson sold his 21,108 sq ft luxurious, three-storey 

Wallich Residence penthouse

 for a reported S$62 million (US$46 million) to Indonesia-born tycoon Mr Leo Koguan, a US citizen and Texas resident, co-founder and chairman of IT provider SHI International. The transaction was a loss for Dyson after he 

bought it for S$73.8 million

 or S$3,000 psf (US$54 million the year before), which had set a property record for Singapore penthouses.

Sept 2020 –

17A Leedon Park sold at S$73 million, translating to S$1,643 psf, to a recently Singapore-minted Chinese national. The property sits on a sprawling 44,435 sq ft, freehold site and belonged to the late Mr Woo Kim Phoe, the former Vice Chairman of Miramar Hotel & Investment Co.
Sentosa Cove
Treasure Island · D4
6
7
$23,800,000
Sentosa Cove
Treasure Island · D4
5
7
$26,000,000
Sentosa Cove
Treasure Island · D4
5
5
$25,550,000
Sentosa Cove
Treasure Island · D4
6
5
$25,550,000
Sentosa Cove
Treasure Island · D4
6
7
$21,800,000
Sentosa Cove
Treasure Island · D4
6
6
$22,000,000
Sentosa Cove
Sentosa Cove · D4
6
7
$25,000,000
Sentosa Cove
Treasure Island · D4
5
5
$26,000,000
Sentosa Cove
Treasure Island · D4
5
5
$25,550,000
Sentosa Cove
Treasure Island · D4
4
4
$25,500,000
–
If you found this article helpful, check out What's the big deal about Good Class Bungalows in Singapore and Despite $10m price cut, bungalow in Yang Yin saga could struggle to find buyer. 
Looking for a property to buy or rent? Find your dream home on Singapore's largest property portal 99.co!
New launch alert! Welcome to Grand Dunman
About Priyanka Elhence
Looking to sell your property?
Whether your HDB apartment is reaching the end of its Minimum Occupation Period (MOP) or your condo has crossed its Seller Stamp Duty (SSD) window, it is always good to know how much you can potentially gain if you were to list and sell your property. Not only that, you'll also need to know whether your gains would allow you to right-size to the dream home in the neighbourhood you and your family have been eyeing.
One easy way is to send us a request for a credible and trusted property consultant to reach out to you.
Alternatively, you can jump onto 99.co's Property Value Tool to get an estimate for free.
If you're looking for your dream home, be it as a first-time or seasoned homebuyer or seller – say, to upgrade or right-size – you will find it on Singapore's fastest-growing property portal 99.co.
Meanwhile, if you have an interesting property-related story to share with us, drop us a message here — and we'll review it and get back to you.
Join our social media communities!
Facebook | Instagram | TikTok | Telegram | YouTube | Twitter